What is a business VoIP?
This solution makes it easy for business owners to call customers, make sales calls and collaborate with their team on business calls. Business VoIP phone services typically offer advanced features like screen sharing, video meetings, and voicemail transcription in addition to basic voice calls. Since business VoIP services have many different features, paying for additional special capabilities is common.
In contrast to consumer services, a business VoIP provider may invest more in building and maintaining a secure VoIP network. In addition, the best business VoIP services tend to offer a high level of customer support. After all, business owners can't afford to lose touch with employees, especially when working remotely.
How to know if your company is a good fit for business VoIP?
Before using business VoIP services to handle all of your phone calls, there are a few points to keep in mind. First, check that you have access to a high-speed Internet connection. You might have a cable, DSL, satellite, or fiber Internet connection in a traditional office setting. However, it is also important to check with your remote teams. Ask them if they have Internet service with at least 5 Megabit download and upload speed so that you can use video meetings.
Now you can consider a few of the benefits available from business VoIP providers compared to traditional business phone services.
features – Business VoIP providers are known to offer unlimited calling across the country. However, there are many other advanced features to consider. For example, an auto-attendant feature makes it easier to answer calls that come in during evenings and weekends. Some providers also deliver voicemail transcription (i.e., the system converts a voicemail to text).
cost savings – Depending on the features you choose, business VoIP providers can offer significant cost savings. Compared to traditional business services, you can save 20-50%. The cost savings could be even higher if you make a lot of international calls.
options for small businesses – Some business phone service providers offer unified communications, video meetings, and team messaging. These advanced features are typically available through expensive plans. An enterprise phone service is not a good fit for a small business focused on cost savings. That said, business VoIP phone systems are still an excellent choice for many small businesses because of their low cost and flexibility.
How can companies benefit from business VoIP service?
There are nine aspects companies benefit from using a business VoIP service. Some of these benefits are available through traditional analog phones, but most are only available on VoIP calls.
Make as many calls as you want with unlimited calling features. VoIP services are a cost-effective choice for companies that rely on making calls, including outgoing calls to customers. You can often get unlimited domestic calling to anybody in the country. International calling rates can be as low as a few pennies per minute.
Stay connected with other teams. Staying organized in the age of remote work is more manageable with business VoIP services. You can use conference calling with your customer service teams, sales teams, and other company parts.
Use screen sharing to improve understanding. Verbally describing a process isn't always the right approach in business. Some of your employees might prefer to see diagrams, charts, or other visual aids.
Deepen your connection with video meetings. Some business VoIP plans include support for video meetings with groups and video calls. Communicating by video is a powerful way to enrich a conversation with an employee or customer. You might find it easier to understand the other person's thoughts and feelings and connect better with them. Some VoIP plans let you invite 10, 20, or even 100 participants to a video conferencing session.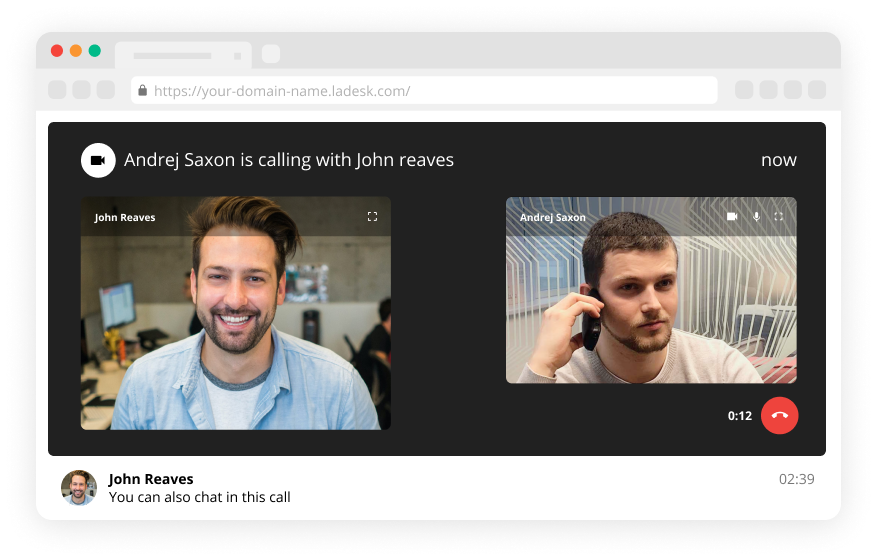 Get quick answers with team messaging. Newer VoIP plans include a team messaging (also called instant messaging) feature. This is a helpful way to communicate with your team. After all, spending 10 minutes looking at calendars to set up a conference call doesn't make sense in every situation.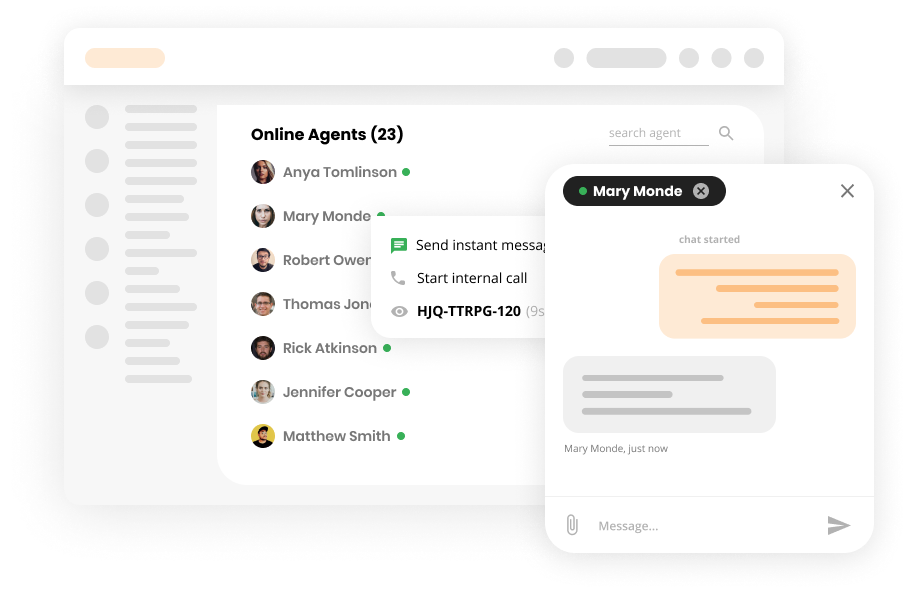 Voicemail. It is a standard feature in today's business VoIP technology, even on a basic plan. To boost business productivity further, look for voicemail to email features. Reading a transcribed voicemail can be easier than listening to a recording.
Apps with video. These are a great choice if you have an Internet provider that offers fast broadband services. For instance, you might invite your ten best customers to a video call to reveal a new product you're working on. During the video meeting, you can use screen sharing to demonstrate the idea and get their feedback. Some apps with video will even let you share control over your screen. This is a powerful tool to boost engagement.
Scalability. Unlike most mobile phones, it is easy to add or remove users from your VoIP service. That is valuable because you can add users to your contact centers at busy times and then cancel those accounts later if they are not needed.
Routing. Midsized businesses and larger companies get a lot of incoming calls to manage every day. Routing calls to the right person or department helps to provide better service to your customers.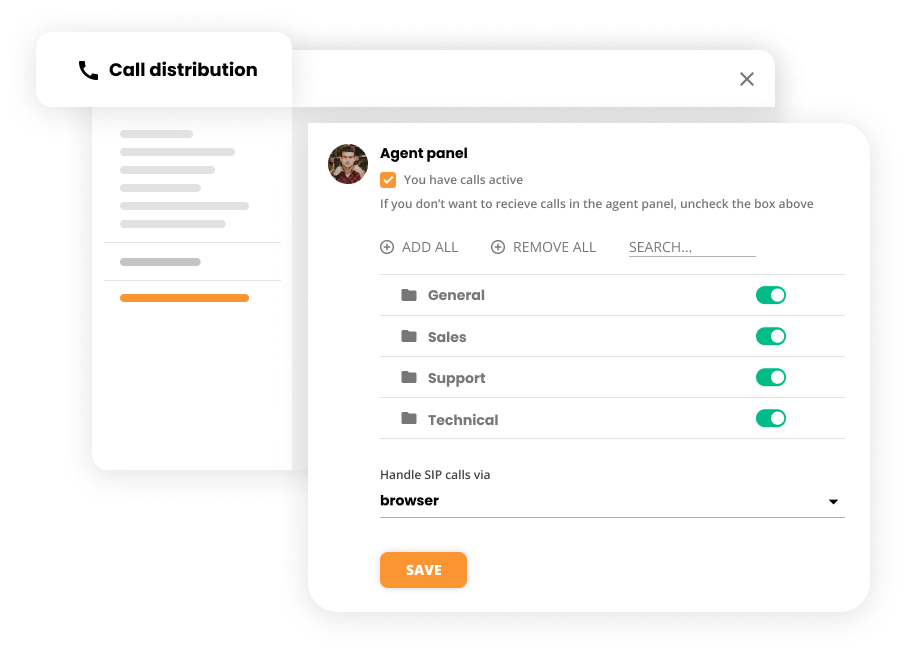 How to choose the best business VoIP provider?
There are a few factors to keep in mind to make sure you get the best deal.
flexibility – Some providers may require you to sign up for annual plans to get the best deal on their enterprise tier. In contrast, the lowest tier may let you cancel at any time but provide fewer features. Remember that you can mix and match between plans. You might use a higher-end option (i.e., the enterprise or professional tier). In contrast, the lowest tier may be a good choice for departments with fewer calls.
mobile device support – Many of your employees might like the option to work remotely. To support this need, look for a provider that offers mVoIP phone apps or can make calls from multiple locations without buying an office phone.
integrations – LiveAgent integrates with popular business software like Salesflare, Pipedrive, Highrise and Gmail, and many others. Choosing a business VoIP provider that integrates with your software can save you time every day.
monthly minutes – Some VoIP providers offer unlimited minutes on domestic calling. Before signing up, think about your calling needs. If you regularly call customers in other countries, you might need a plan with international calling.
other powerful features – Larger companies might need the capacity to offer online meetings, unlimited extensions, and other capabilities that go beyond typical VoIP features. This is usually the case if you have a range of different teams (e.g., sales, customer service, accounting, etc.) who all need an office phone.
Keep in mind that every VoIP provider uses different words to describe their service. One company might use the phrase "enterprise tier" for the fastest service. A different company might offer a "speed tier." Since there are many different terms, it is important to look closely at the monthly rate charged and the exact features.
To develop your shortlist of business VoIP phone services, start with industry reviews like PC Mag's recommended Voice Over IP systems. You will see offerings like Ooma Office, RingCentral, and Cisco.
How to set up a business VoIP system?
The specific steps to set up a business VoIP system vary. For example, setting RingCentral MVP will be different from setting up LiveAgent. That said, there are a few general common points that apply to every VoIP system.
Internet connection
The quality and speed of your Internet connection are crucial for VoIP calls. Contact your Internet provider and tell them you are switching to a Voice over Internet Protocol service. To achieve the best voice quality, you might need to upgrade your Internet connection or buy a newer wireless router that supports WiFi 6.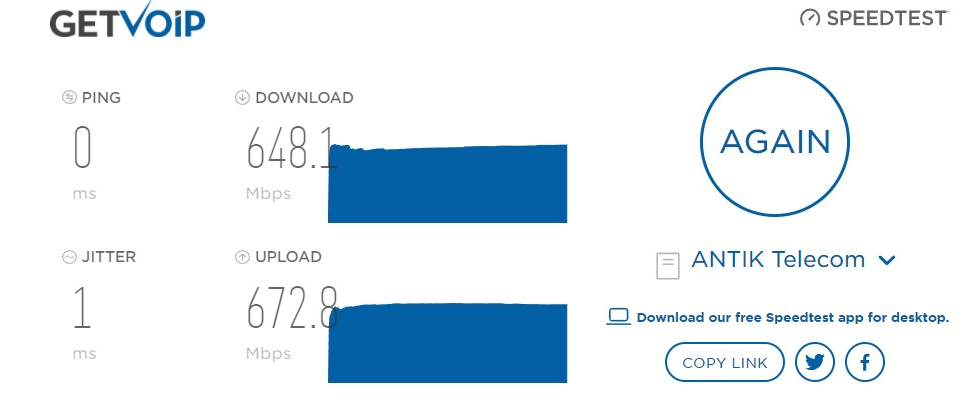 Plan the Voice over Internet Protocol installation
Your next step is to plan the installation of your new Internet phone service. It can take some testing to achieve the best voice quality, so give yourself plenty of time. You might choose to plan the installation on the weekend to minimize disruption to the business. If you lack in-house IT expertise, ask your Internet phone service provider if they offer installation services. Paying for this option is sometimes a good idea in larger companies.
Communicate with employees
Send an email to your employees to announce the new system. If there are significant new features like business text messaging, highlight them in your email. Plan a few training sessions for your staff. Modern IP phones are packed full of extra features, and it takes time to learn how to use them.
Update training materials
Now that you have better business communications tools update your training documents. For example, explain how certain features work (e.g., we use the multi-level auto attendant to manage incoming calls from customers).
Choose the right fit for your business
Among other useful features, LiveAgent also integrates with plenty of VoIP providers, giving you the option to pick the right one just for you. Want to see for yourself?
Watch how does VoIP work
Discover the power of Voice over Internet Protocol (VoIP) in this informative video. With VoIP, any device with a fast internet connection, microphone, and speakers can become a phone. Whether it's a computer, smartphone, tablet, or VoIP phone, VoIP enables users to make calls from various devices. Experience the convenience of unified communication as VoIP eliminates the need for multiple applications, allowing teams to collaborate effectively.
What is VoIP (Voice over Internet Protocol)? How Does VoIP Work? | Eye on Tech02:50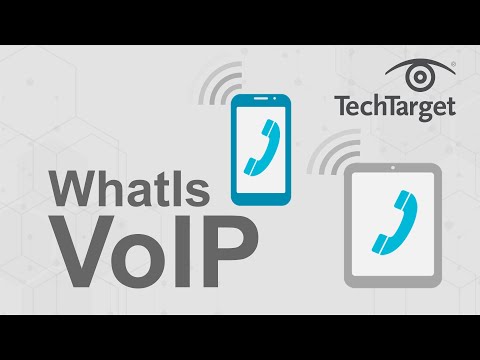 Eye on Tech
Topics
VoIP technology
Benefits and limitations of VoIP
Distinctions between VoIP and IP telephony
Video summary
The video explains the technology behind Voice over Internet Protocol (VoIP) and how it can turn any device with an internet connection into a phone. Users can make calls from a computer, smartphone, tablet, VoIP phones or almost any other mobile device. Both consumers and businesses use VoIP, which can also be used to unify communications and consolidate communication technologies into one system. VoIP comes with additional benefits like call recording, custom caller ID, and voicemail to email, lower prices than typical phone bills, support for remote work, and low international rates. However, it requires a fast internet connection and high bandwidth to support concurrent calls and lack some common phone features. There are some distinctions between VoIP and IP telephony.
Frequently Asked Questions
What is a business VoIP?

Business VoIP is a business communications tool that makes it easy to make calls and receive calls. In many cases, business VoIP is lower cost than a traditional business phone system. Business VoIP plans often provide unlimited calling and advanced features like screen sharing or video meetings.

How does business VoIP work?

Business VoIP works by converting your words into digital signals which are transmitted through the Internet. Behind the scenes, business VoIP providers use various methods to make sure you have high-quality calls. All business VoIP users need high-speed Internet access to use the service effectively.

How to know if your company is a good fit for business VoIP?

Almost all businesses are a good fit for business VoIP. There are only two situations where a business might not want to switch to VoIP. A company that lacks reliable Internet access, or companies that are not ready to implement of newer technologies.

How can companies benefit from business VoIP service?

There are many benefits available by switching to a business VoIP service. For example, you can avoid the additional charges that traditional phone companies apply for long phone calls. Most business VoIP service providers include either unlimited minutes or inexpensive calling rates. Finally, business VoIP services sometimes include support for video meetings and call management so you can stay productive.

How to choose the best business VoIP provider?

Start by looking at the technology your team uses every day. For example, if you use Gmail and Pipedrive, LiveAgent is a good fit because it integrates with these technologies and dozens other apps. Read industry reviews and ask your colleagues for tips. Keep researching until you identify two or three potential providers for your shortlist.

How do I set up a business VoIP system?

The specific technical steps vary with each Internet service provider. However, there are four general steps you can follow after you select a VoIP system. Step one is to check that your Internet connection can support VoIP calls. Step two is to plan and schedule the VoIP installation. In step three, you will infirm your employees about the new technology. The final step is to update your training material.
Expert note
Business VoIP is an affordable and feature-rich solution for businesses looking to improve their communication system. With advanced features like screen sharing and voicemail transcription, it offers significant cost savings.

Andrej Saxon
Sales manager