Netelip is a well-known provider of IP telephony and cloud solutions in Spain and Latin America. It specializes in offering comprehensive IT and Telecommunications solutions to companies across different industries and regions, with an emphasis on Spanish-speaking SMEs. With its own network, plus a team of experienced professionals, it's leading the way in advanced telecommunications services.
Since 2004, they have been transformed day by day by listening to the needs of our customers, observing key trends and technological advances globally, expanding and improving our different solutions, optimizing usability and user experience, and incorporating new services that help us they have helped reach a wider audience and open up new channels and markets.
Netelip provides a comprehensive, modern network of voice services to over 500,000 people across the globe. Additionally, their value-added services are very popular and include Virtual PBX, virtual numbers plus extremely affordable call rates. They also offer a Call Center with integrated CRM, alongside a wide selection of services in the Market Place.
At Netelip, to help small and medium-sized businesses stay up-to-date with the latest technologies as they migrate from analog to digital communications. Netelip help brings Unified Communications as a Service (UCaaS) to another level.
How can you use it?
LiveAgent and Netelip are now partners, which made the Netelip integration easier than ever. LiveAgent does not charge any additional fees for connecting Netelip VoIP number with your call center.
If you are interested in connecting Netelip with the LiveAgent call center, simply log in to your LiveAgent account and follow the instructions.
1. Log in to your LiveAgent account
2. Navigate to Numbers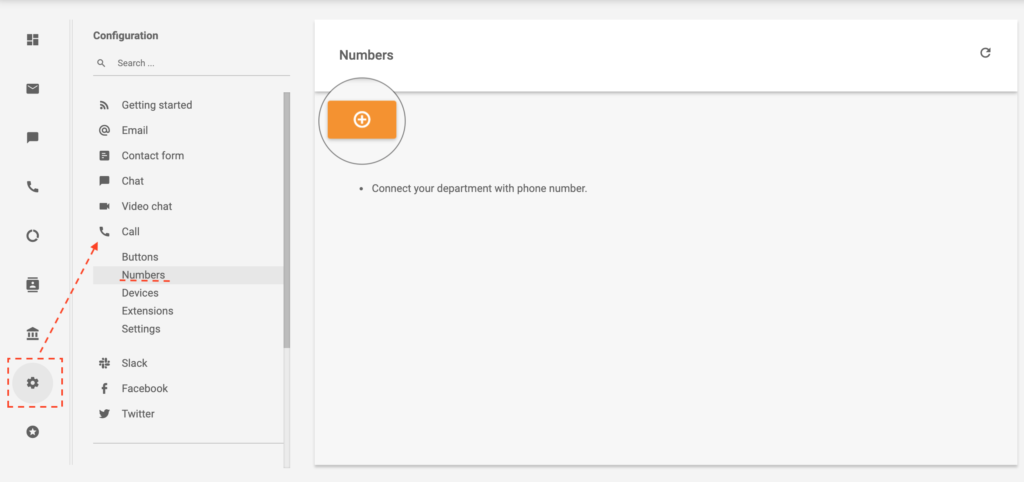 3. Search for Netelip.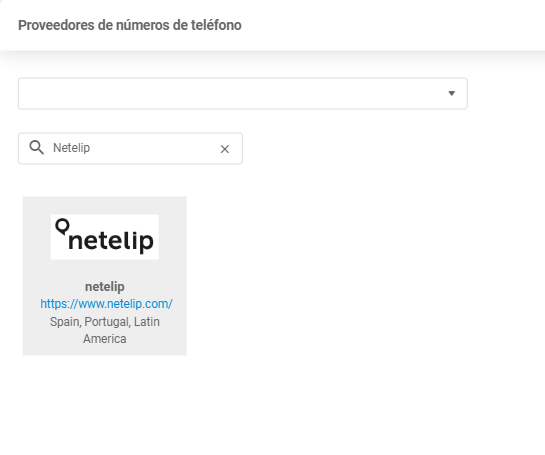 4. Click on add
5. Insert required credentials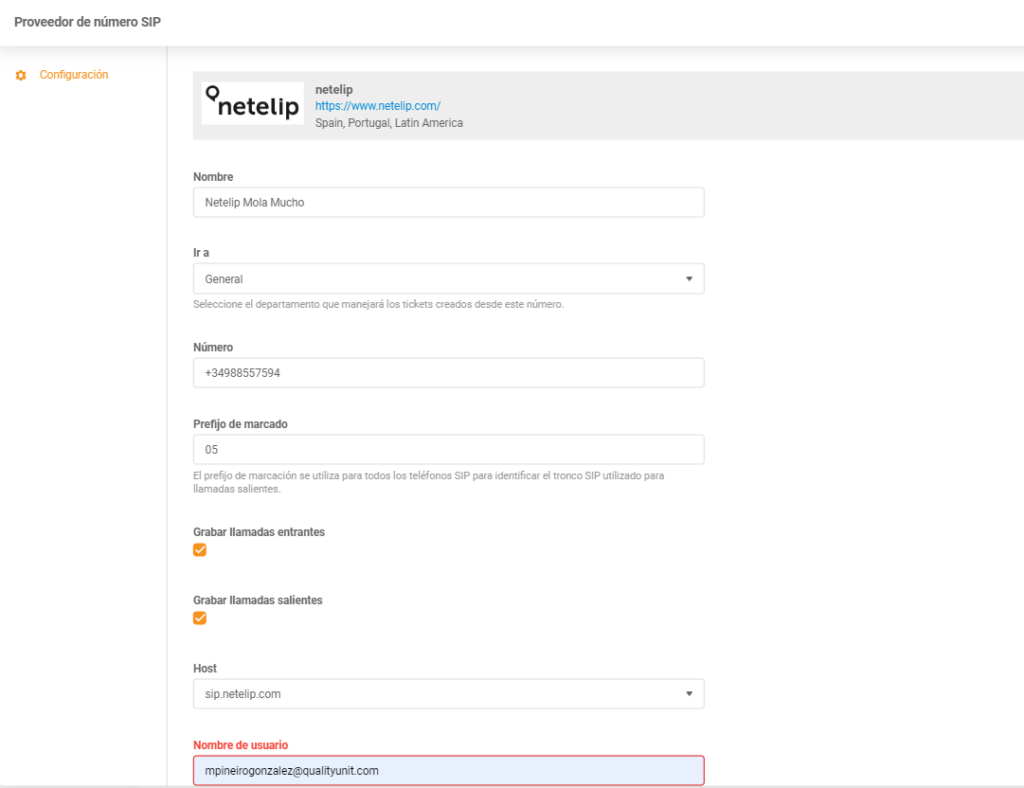 Cost of integrating Netelip:
If you have a subscription with LiveAgent, the integration is free of charge. However, Netelip charges for its services since the company operates separately.
Benefits of Netelip:
Get ahead of the competition
Boost your productivity
Up your professionalism
Customize with ease
Improve your phone game
Connect your team
Save money, save time
Would you like to learn more about how call center software works? Check out the video down below.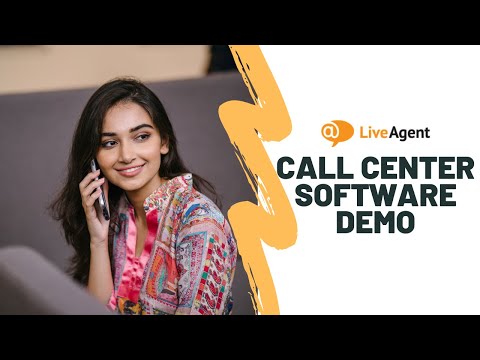 Don't have LiveAgent yet?
No problem! LiveAgent offers a 14-day free trial where you can test the free Netelip integration!
Frequently

asked questions
What is Netelip?
Netelip is an operator of IP Telephony services and Cloud Solutions. Reference in Spain and Latin America. Netelip provides integral IT and Telecommunications solutions to different industries and sectors, targeting mainly Spanish-speaking SMEs.
How much does it cost to integrate Netelip with LiveAgent?
LiveAgent has partnered with Netelip. Thus, integration is free of charge. However, keep in mind that Netelip charges for its services.
How can you implement a Netelip VoIP number inside LiveAgent?
Simply navigate to Configurations > Call > Numbers > Netelip. Add the VoIP number and use it right away.