Partner
Partner website
Partner Privacy Policy
What is Google Sheets?
Google Sheets is a spreadsheet program included in Google Docs office suite. It's free and browser-based so anybody can use it for their personal or business needs.
How can you use it?
Use Google Sheets to keep track of new sheets added to your folders. You can also create sheets from scratch or templates, append texts, upload sheets or find them via LiveAgent's integration.
Benefits
Keep track of new sheets in your dashboard
Create, append, upload or share sheets from LiveAgent
How to integrate Google Sheets with LiveAgent via Zapier
Zapier is a service made for integrating two apps via a trigger and action system. You can integrate Google Sheets with LiveAgent via Zapier. You don't need any coding skills 
If you don't have a Zapier account, create one here. Then proceed to the LiveAgent and Google Sheets integrations page. 

Scroll down and go to the section named Connect LiveAgent + Google Sheets in minutes. Pick your trigger and action in this section. There are multiple choices you can pick from.
As an example, we're going to show you an integration with Google Sheets trigger New or Updated Spreadsheet Row with LiveAgent action Create Conversation. You can use this integration to keep your agents updated about new things in your sheets. When you're done selecting from the list of integrations click the blue Connect button to proceed. 

Log into your Google Sheets account and proceed with the trigger setup.
You can also test the trigger before finishing the integration. We recommend you to do this but you can skip this step.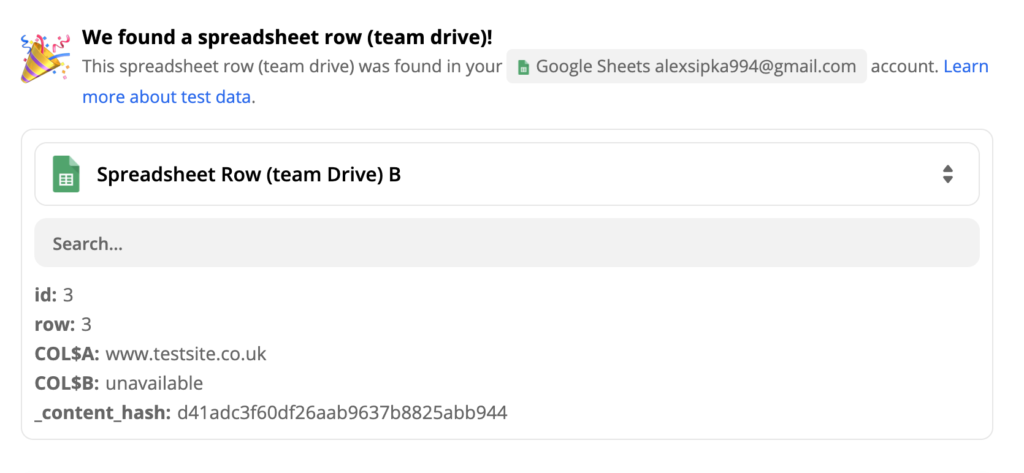 Now set up LiveAgent action. In our case, we have to fill out required fields about the conversation LiveAgent creates whenever there is a new or updated sheet.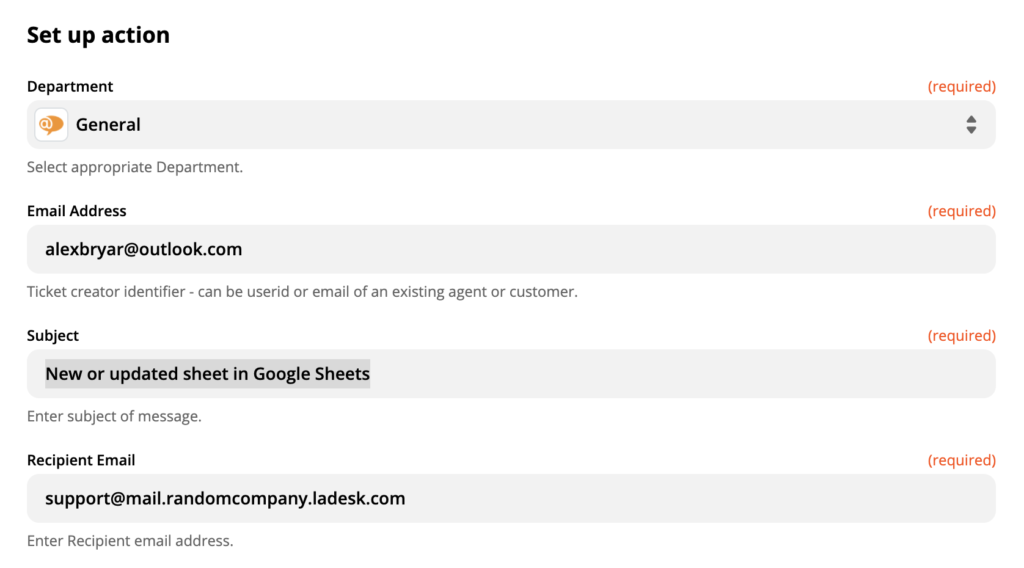 When you're done test the integration to see if it works. You can also check your email tickets and look for the message about updates or new sheets.

You're done. Enjoy your new integration.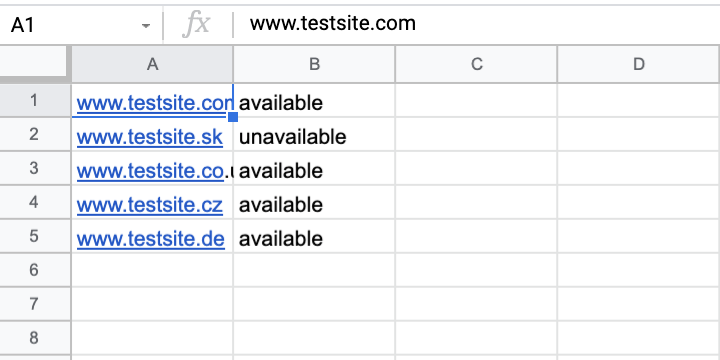 Feel free to return to this guide when creating more integrations 
Frequently asked questions
What are Google Sheets used for?

Google Sheets are primarily used for the organization and analysis of data, or any piece of information.   

What are the benefits of integrating Google Sheets with LiveAgent?

The benefits include: no need to switch between platforms, getting notified about new Google Sheets, creating/sharing Google Sheets from your LiveAgent.