Partner
Partner website
Partner Privacy Policy
What is Open-Xchange?
In addition to email, documents, scheduling, and social media sharing, Open-Xchange offers fully integrated online communication, collaboration, and productivity software. The platform enables users to integrate message streams originating from Google Mail, Hotmail, Facebook, Twitter, and LinkedIn. The software is easy to use by anybody thanks to the intuitive user interface and easy setup.
How can you use Open-Xchange?
Open-Xchange is a productivity solution that is suitable for anyone who requires more than just an email for their office. It offers an extensive app suite that helps with team organization and lets you utilize cloud storage. It makes an excellent software for smaller help desk teams, and you can integrate it with the LiveAgent help desk. 
Whenever a customer agent receives a customer inquiry, it becomes a ticket thanks to the LiveAgent ticketing system. Our efficiency features such as automated ticket distribution, departments, and agent collision detection ensure that the ticket will be sent to the right person who can then solve it. This will speed up and streamline the customer service process.
In addition to handling emails, our universal inbox can handle live chat messaging, customer calls, a knowledge base with a customer portal, and social media accounts from Facebook, Twitter, Instagram, WhatsApp and Viber as well. Our ticketing system can simply ensure your communication channels get included, and your inquiries will stay organized and distributed no matter what.
Each communication tool that LiveAgent has is fully supported by a ton of features focused on productivity and efficiency. Organize your LiveAgent company with business hours, create rules and make sure to take advantage of service level agreements. You can also use gamification to make customer support more fun and challenging for agents.
LiveAgent: Ticketing Software Demo | Live Agent03:21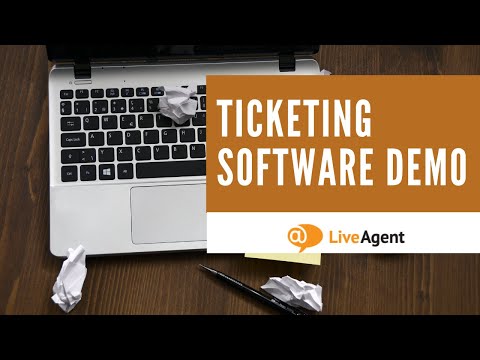 Live Agent
What are the benefits of using Open-Xchange?
Fully featured email solution
Cloud-based collaboration software
Contact management and synchronization
Enhanced productivity
Looking to provide efficient email support?
Start with LiveAgent and experience the benefits of a dedicated help desk software today
How to integrate Open-Xchange with LiveAgent?
Once you have your Open-Xchange account ready, you can easily connect it with the LiveAgent help desk thanks to IMAP/POP3. The integration process takes little time to complete. Have a look at the guide below that can show you all the necessary steps.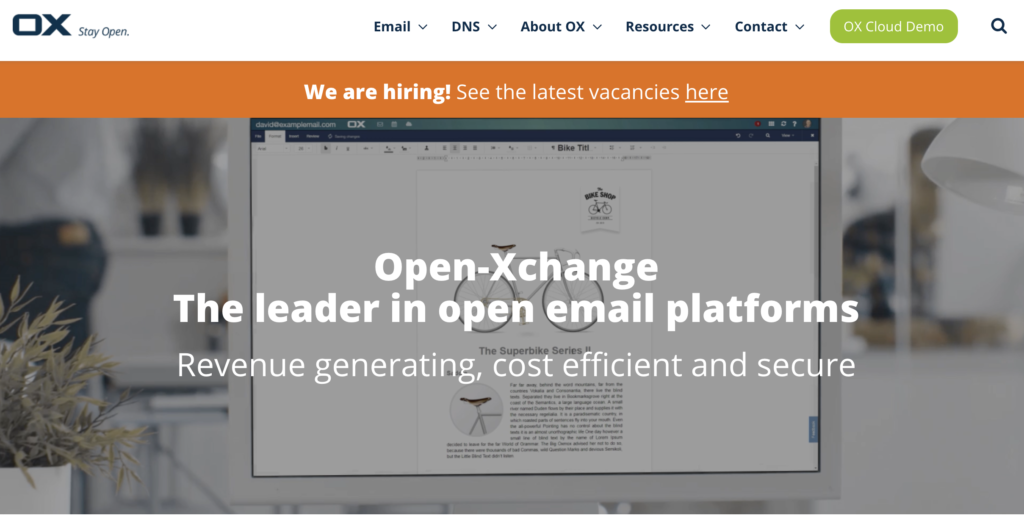 If you haven't set up an Open-Xchange email account yet, visit their website and set up your account. Open-Xchange makes the installation easy thanks to download links, installation guides and other resources. Follow the steps below after setting it up.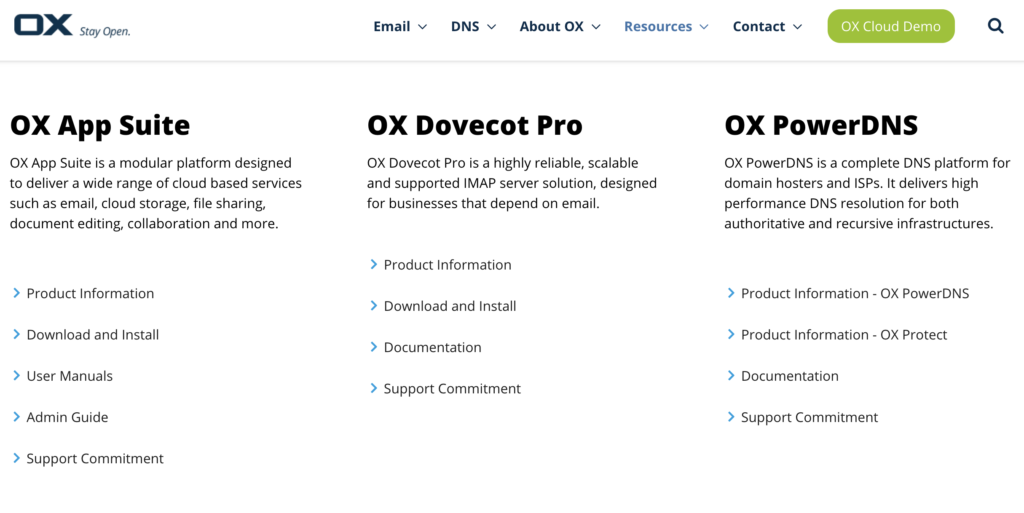 Everything ready and set up? Great! Now head over to your LiveAgent account. Open Configuration > Email > Mail Accounts and click on the Create button. Select Other in the list and then select IMAP/POP3 from the two options.

There are only a few things left for you to do – enter your email address, username, and password, along with selecting the type of fetch, server, and port. Select a method of authentication, and you can decide what department will manage tickets coming from this email address. Save your work when you're finished and you're all done.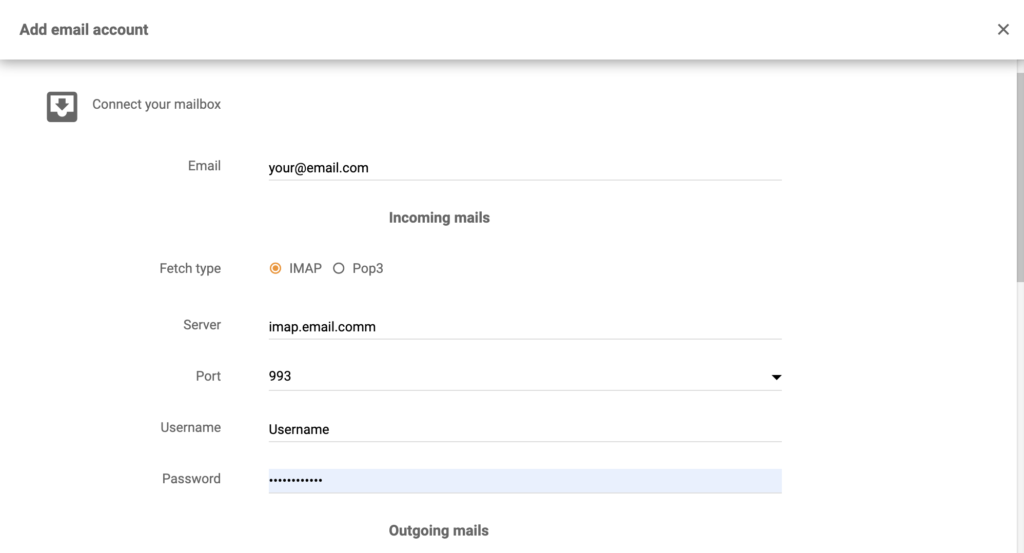 The Open-Xchange integration is ready and you can start providing support with the help from LiveAgent. Check out more information about help desk features, or browse through the LiveAgent Academy to learn more about customer support. 
LiveAgent Product Tour | Live Agent02:25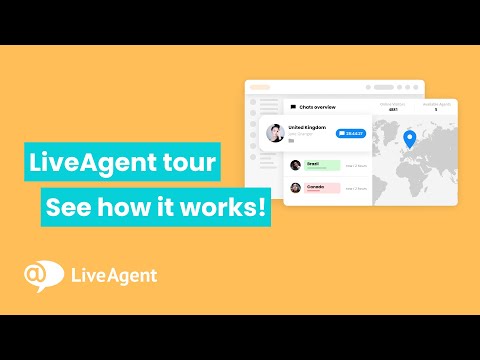 Live Agent
Enhance your collaboration and communication with LiveAgent's Open-Xchange integration
Manage emails, calendars, contacts, and tasks, all within LiveAgent's comprehensive ticketing system.
Frequently Asked Questions
What is Open-Xchange?

Online communication, collaborative work, and productivity software are all part of Open-Xchange. Because of its intuitive user interface and easy setup, the software is easy to use for anyone. 

How can you use Open-Xchange?

 If you need more than just a basic email client for your office, Open-Xchange is the solution for you. It offers a comprehensive suite of apps that facilitate team collaboration, and cloud storage is available. Combined with the LiveAgent help desk software integration, it makes an excellent software solution for help desk teams. 

What are the benefits of Open-Xchange integration?

The benefits are: fully featured email solution, cloud-based collaboration software, contact management and synchronization, enhanced productivity.

How to integrate Open-Xchange with LiveAgent?

Open LiveAgent and go to Configuration > Email > Mail Accounts. Click on Create > Other > IMAP/POP3. Provide your Open-Xchange details and Save.