Partner
Partner website
Partner Privacy Policy
What is Keap (Infusionsoft)?
Keap CRM (formerly Infusionsoft) is a cloud-based customer relationship management (CRM) platform. It's used to send marketing emails, autodial, autodial marketing or sales calls, and others.
How can you use it?
The Keap platform helps businesses across various industries manage customer relationships and sales. You can also segment contacts, track customer interactions, send emails, as well as run custom campaigns based on email openings, clicks, and click-throughs. An integration with LiveAgent via Zapier allows you to perform various simple actions to create an automated workflow. Learn more in the integration section below.
Benefits
Manage your customers, orders, contacts and more without switching platforms
Get notified about changes to your data
Increase your LiveAgent capabilities to ease your workflow
How to integrate Keap with LiveAgent via Zapier
Create your own integration by connecting your LiveAgent and Keap accounts via Zapier. You can choose from a variety of options to customize the type of integration. You can see an example of LiveAgent and Keap integration in the guide below.
Firstly, create a Zapier account or go to your existing account. Then go to the LiveAgent + Keap integrations page. You now have the option of choosing a trigger and an action. Think about the type of integration you wish to have, then choose the desired options. When you have picked your triggers and integrations, click the Connect LiveAgent + Keap button.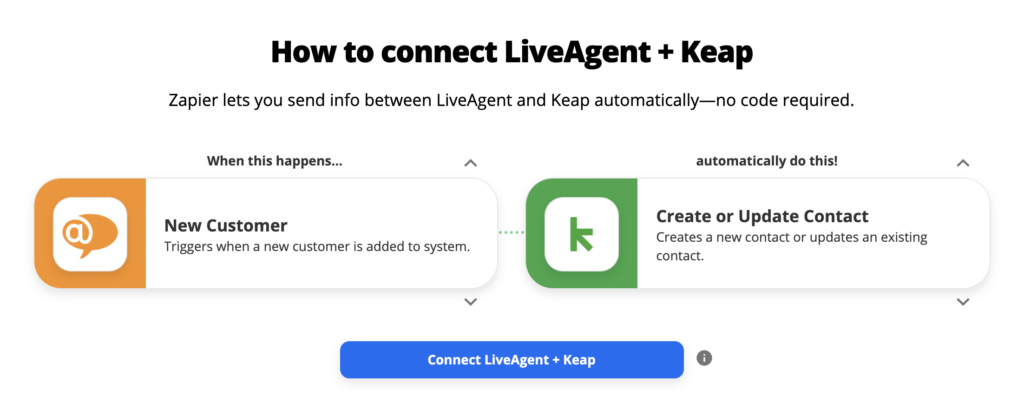 Next, you will configure triggers and actions. You must connect both app accounts with Zapier in order for it to be able to access necessary data. Zapier then allows you to customize the integration. Last but not least, you need to make sure the Zap will work before you put it into action. The integration is complete once the Zap is activated.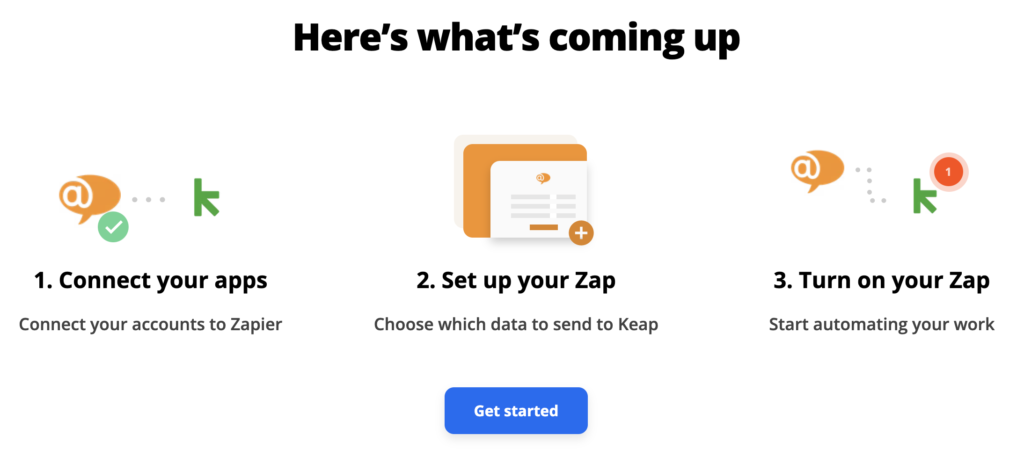 The integration is finished when you turn on the Zap. Feel free to create more Zaps with different settings to create more interesting integrations for your apps. Make sure to browse through LiveAgent academy pages to learn how to use help desk software properly, or to learn more about providing customer support.
LiveAgent Product Tour | Live Agent02:25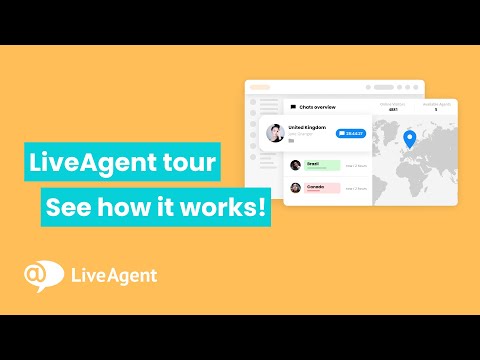 Live Agent
Enhance customer satisfaction and drive sales growth by integrating Infusionsoft with LiveAgent.
Provide personalized and timely support by accessing customer data, order history, and contact details directly from within LiveAgent.
Frequently Asked Questions
What is Infusionsoft used for?

Infusionsoft is a customer relationship management platform that is used for: customizable campaigns, sales automation, marketing automation, powerful app integration.

What are the benefits of the Infusionsoft integration in LiveAgent?

The benefits include: improved customer support workflow, manageable data from one interface (LiveAgent), the ability to keep track of new contacts, credit card charges, new affiliates, etc.