Partner
Partner website
Partner Privacy Policy
To activate your WordPress integration, please follow the steps outlined in our guide, or simply watch the video below.
How to install LiveAgent wordpress plugin | www.liveagent.com | Live Agent01:47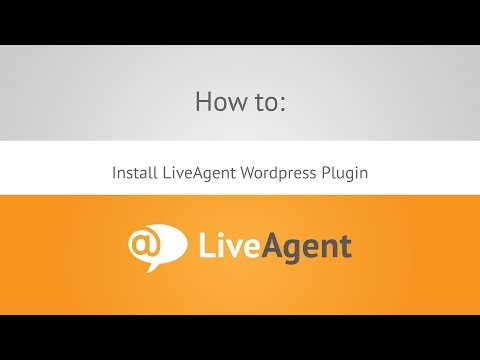 Live Agent
The first step is to install and activate the LiveAgent plugin in your WordPress installation. Go to your WordPress admin panel and navigate to Plugins > Install new plugin > Search for LiveAgent > Install now > Activate plugin.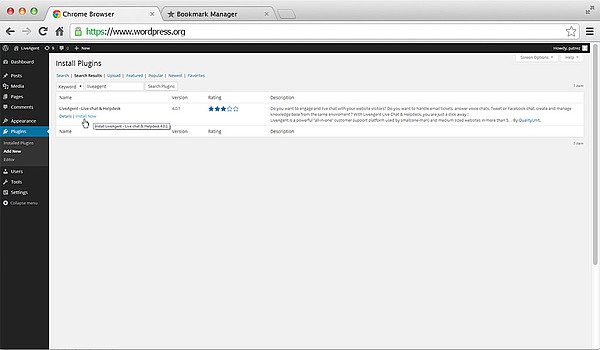 In left menu click on LiveAgent > Log in > Copy the chat button code from your LiveAgent installation to clipboard (Ctrl + C). Then navigate back to WordPress and paste the chat button (Ctrl + V) to the given box > Save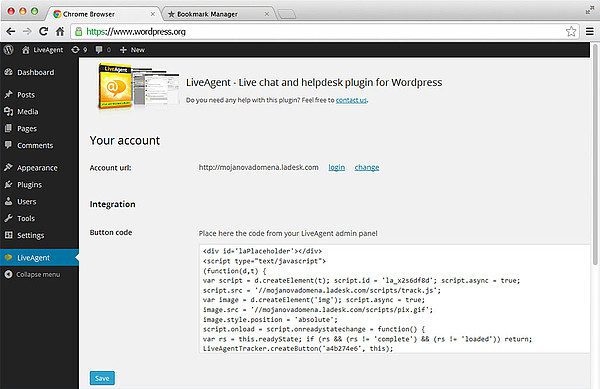 Go to your store webpage, refresh it and your chat button is ready.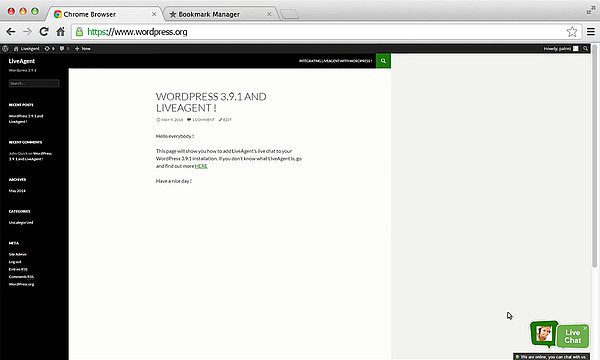 Why WordPress?
WordPress started in 2003 with a single bit of code to enhance the typography of everyday writing and with fewer users than you can count on your fingers and toes. Since then it has grown to be the largest self-hosted blogging tool in the world, used on millions of sites and seen by tens of millions of people every day.
How can you use it?
LiveAgent's WordPress integration enables you to place a live chat button on your WordPress site or blog. Turn your website into powerful WordPress HelpDesk or WordPress live chat with LiveAgent.
Frequently Asked Questions
How can you utilize WordPress integration?

How do you integrate WordPress with LiveAgent?

The first step is to navigate to your WordPress website and click on Plugins to activate LiveAgent. The second step is to log in to your LiveAgent and create a live chat button. The third step is to copy the HTML code and implement it inside your WordPress. After that, refresh your website and support your customers immediately.