Partner
Partner website
Partner Privacy Policy
Magento 2 Privacy Policy
Please follow the instructions below to integrate Magento 2 with LiveAgent.
Login to your LiveAgent account
Click Configuration
Click System and Plugins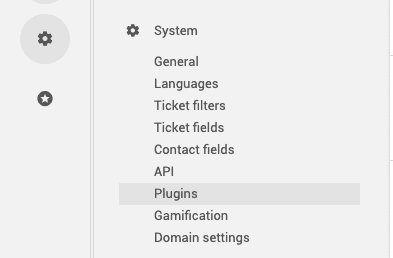 Find the Magento 2 integration
Activate the integration by pressing the slider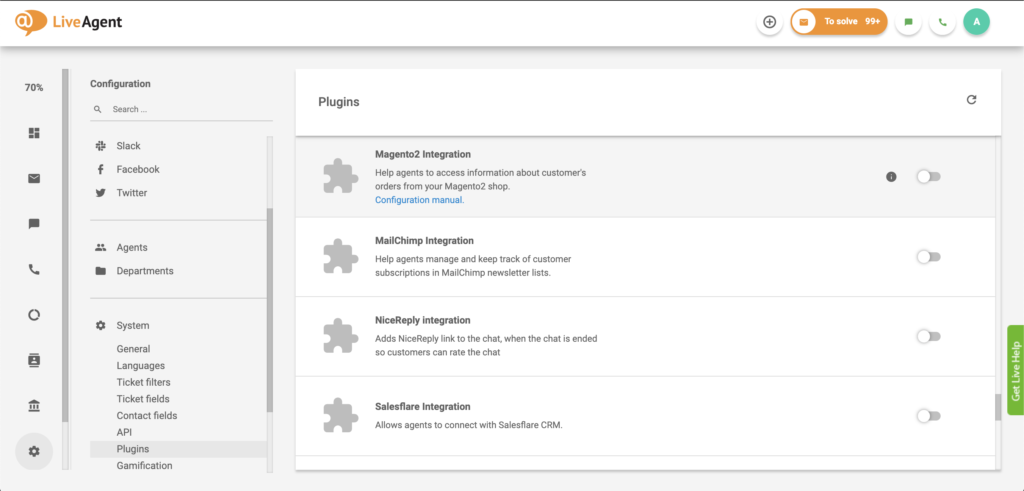 What is Magento 2?
Magento 2 empowers thousands of retailers with the best eCommerce platforms to rapidly innovate and grow.
How can you use it?
This plugin enables you to add a Magento 2 widget into your tickets interface. With the plugin enabled, you will automatically receive information about the customers emailing you. LiveAgent will connect to your Magento store and check if the emailing customer is also a customer in your store. If so, the widget will load their orders. This way you can communicate with your customers hassle-free without the need to manually track their orders outside of LiveAgent.
Frequently Asked Questions
What is Magento 2 ?

Magento is an open-source e-commerce software. Magento 2 is just a faster version of the original Magento. 

How can you integrate Magento 2?

Log in to your LiveAgent account > Navigate to Configurations > System > Plugins > Activate Magento 2.