Partner
Partner website
Partner Privacy Policy
What is WhatsApp?
WhatsApp is one of the most popular messaging platforms available on the market. It allows users to make calls, send messages, and share files thanks to mobile internet network access. The application is free for iOS, Android, Windows, Mac OS, and is also available as a web application accessible via browsers. It has found its place as both a consumer app and as a business app.
Our WhatsApp integration allows you to integrate your WhatsApp account into the LiveAgent ticketing system and use it as one of your customer communication channels. Replying to customer messages on WhatsApp is a fast and efficient way to handle customer queries and provide convenient customer service for each customer. This integration is available for users with Twilio VoIP and 360dialog.
How can you use WhatsApp integration?
LiveAgent connects with your WhatsApp accounts and integrates them into the help desk system. Then, it gathers all available WhatsApp conversations and transforms them into help desk tickets, which you can easily access from your universal inbox. This feature is great because you can use it with a lot of our other essential and advanced features. Thanks to this, you can improve your workflows, provide quicker replies, organize your customer messages, and solve queries much faster.
What are the benefits of using WhatsApp integration?
Gain a competitive advantage
Increase customer satisfaction
Provide a convenient support channel
Solve less elaborate queries quicker
WhatsApp support with LiveAgent
Instead of using your business phone or the WhatsApp web application to handle customer requests, you can simply integrate your WhatsApp with LiveAgent and turn it into an efficient business solution. You can reply to any customer conversations directly from your ticketing system, and provide a great customer experience just like with any other channel.
Integrating your WhatsApp account's Twilio number with the LiveAgent ticketing system through our social media customer service platform offers a smooth and efficient communication experience. As a result, every incoming WhatsApp message will be seamlessly organized into easy-to-manage tickets within your inbox. By utilizing this integration, you can effectively centralize your communication and keep all customer messages in one place, benefiting from the convenience of our hybrid ticket stream.
WhatsApp integration works well with other ticketing features such as tags, notes, or split tickets. You can even use an automation rule to automate your workflow, and utilize canned messages to send a templated message. WhatsApp limits their business integration only to messages, without call functionality. All replies to messages need to be done within 24 hours. When 24 hours pass, you can only reply to WhatsApp messages with pre approved templates.
How to integrate WhatsApp with LiveAgent
First, go to your LiveAgent account and open Configuration. Select WhatsApp in the left panel and enable the feature.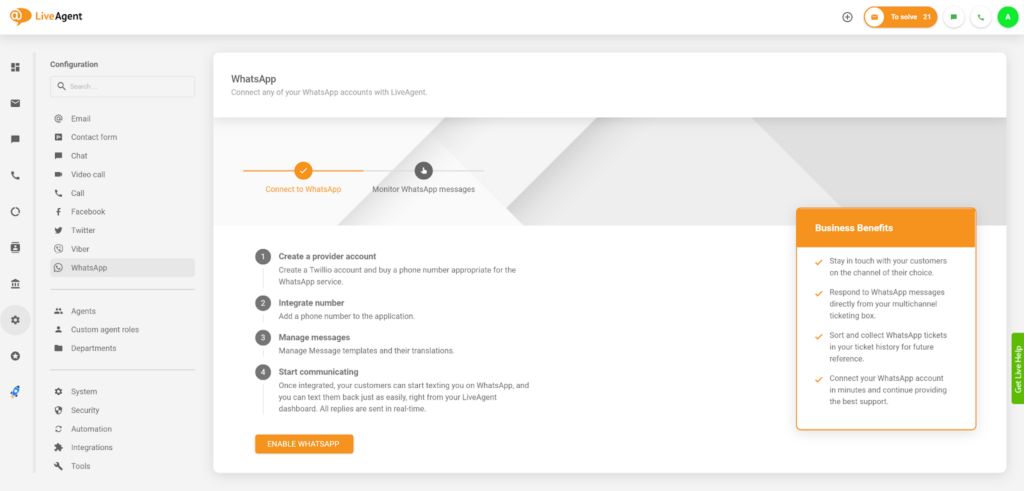 Now, select WhatsApp numbers in the left panel and add a new number. Provide the details from your Twilio account or 360dialog account and save the configuration. That's it, your WhatsApp business account is now integrated with LiveAgent.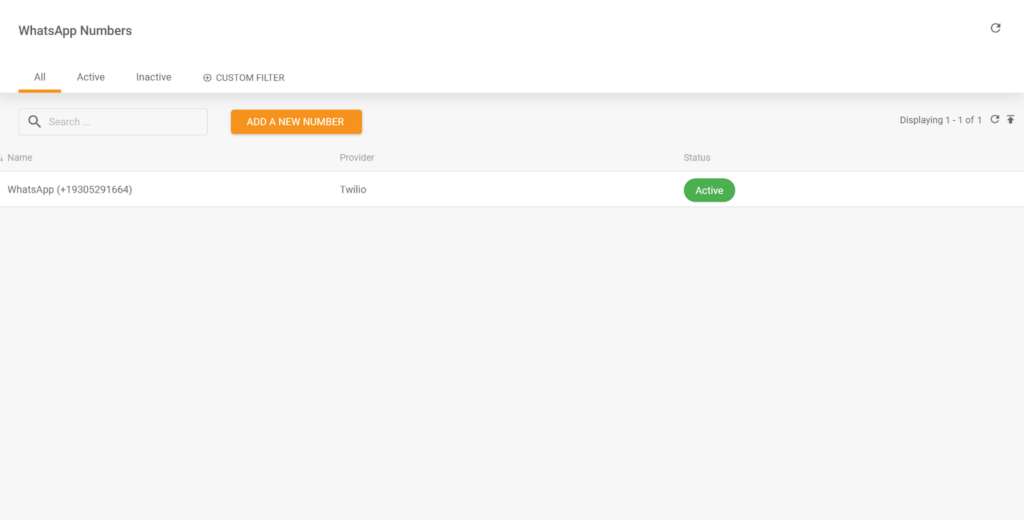 You can now receive WhatsApp tickets and reply to them directly from your LiveAgent's ticketing system. The integration works well with features such as transfer tickets, resolve, or split tickets.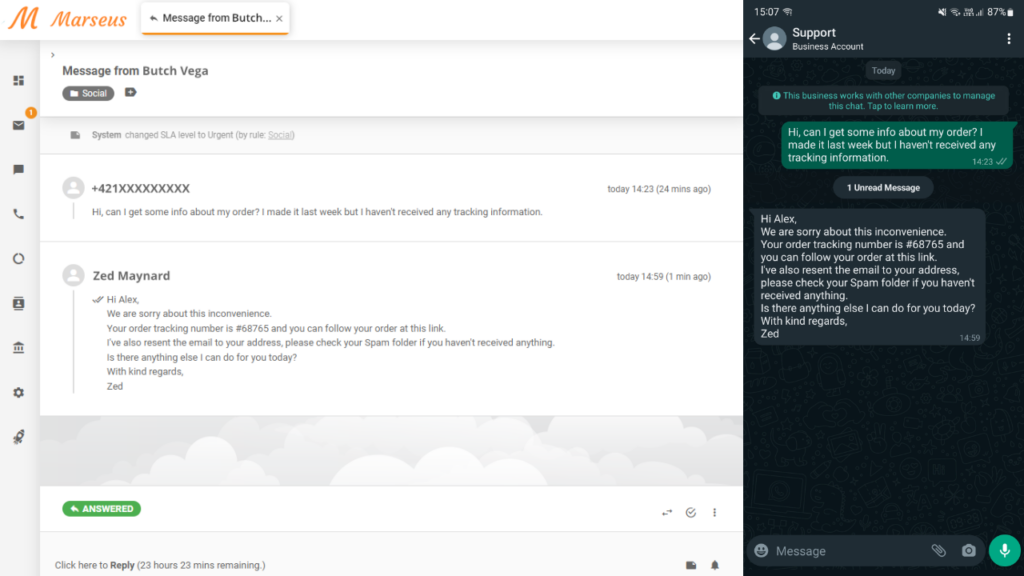 Ready to try out our WhatsApp integration?
Let's improve your customer support together. Get started with LiveAgent today with our free 30-day trial, and see how easy it is to manage your WhatsApp customer communication with our system.
Gain advantage with WhatsApp help desk integration
Start providing amazing customer support with our WhatsApp integration and get ahead of your competition. Try it out with our free 30-day trial and improve your help desk today!
Frequently Asked Questions
What is WhatsApp?

WhatsApp is one of the most popular messaging applications used by millions of users worldwide. It's often used for personal communication, but it has also found its way into business settings for handling business operations. WhatsApp is also becoming popular as a customer service channel.

How can you integrate WhatsApp with LiveAgent?

Why is WhatsApp customer service important?

Providing advice and service for customers via WhatsApp is an often underutilized way of providing truly fast support. WhatsApp is available on every modern softphone, it's easy to use, and therefore easy to use by customers worldwide. It encourages faster communication, which can be helpful for solving less elaborate problems and providing very fast customer service.

What are the benefits of using WhatsApp integration?

One of the main benefits is competitive advantage, because not every business uses WhatsApp as a customer service channel, despite its increasing popularity. Other benefits are increased customer satisfaction due to fast messaging and convenience of use. The benefits for agents lie in our ticketing system, which enables them to utilize other ticketing features, allow hybrid ticket flow, and provide answers much faster.