Yes! We have an affiliate program. Don't know us yet? Let us introduce ourselves! Moreover, we will tell you about what we can offer to you and your visitors/users.
Already know LiveAgent?
Join our affiliate program NOW and start earning money right away!
What is LiveAgent?
LiveAgent is a help desk software that supports multiple channels. The channels include Email, Calls, Knowledgebase, Viber, Facebook, Instagram, Twitter, Live Chat, and more! The system is suitable for any industry that needs to efficiently handle customer inquiries from one interface. Check out the LiveAgent's interface down below to see how it works.
LiveAgent 2021 | Better Customer Service Starts Today | Live Agent01:12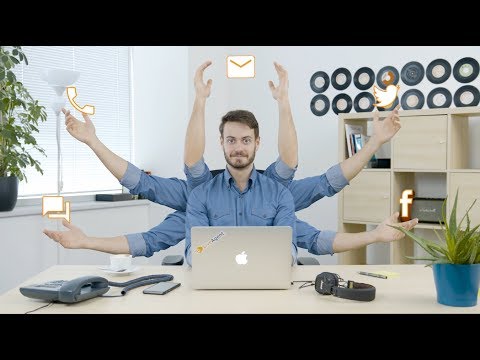 Live Agent
What else does LiveAgent offer?
Mobile apps
Be available non-stop to your customers with LiveAgent's mobile apps. LiveAgent is available both for Android and iOS users. Thus, you can respond out to your customers whenever you are on the go.
Integrations
LiveAgent offers an enormous amount of integrations in order to satisfy clients from all kinds of industries. The integrations vary from eCommerce, CRM, Project management tools to VoIP partners. As a result, you create a fully centralized system based on your company's preferences. More importantly, LiveAgent does not charge any additional fees for such integrations.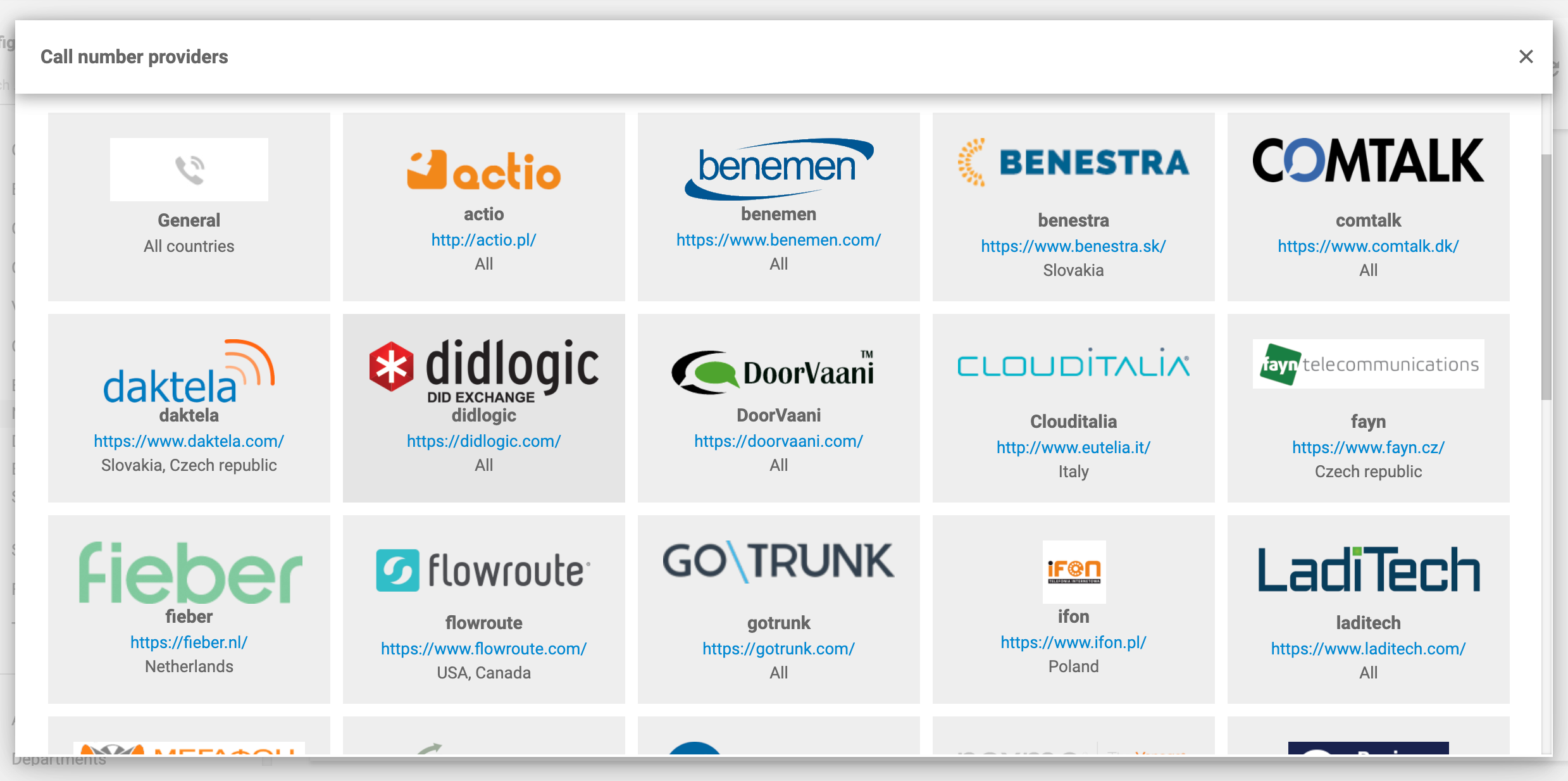 Multilingual options
Do you have customer representatives all across the world speaking different languages? No worries, LiveAgent offers 45 languages to choose from. And it does not stop there. We also offer language adaptable widgets for your customers, so you can communicate in the preferred language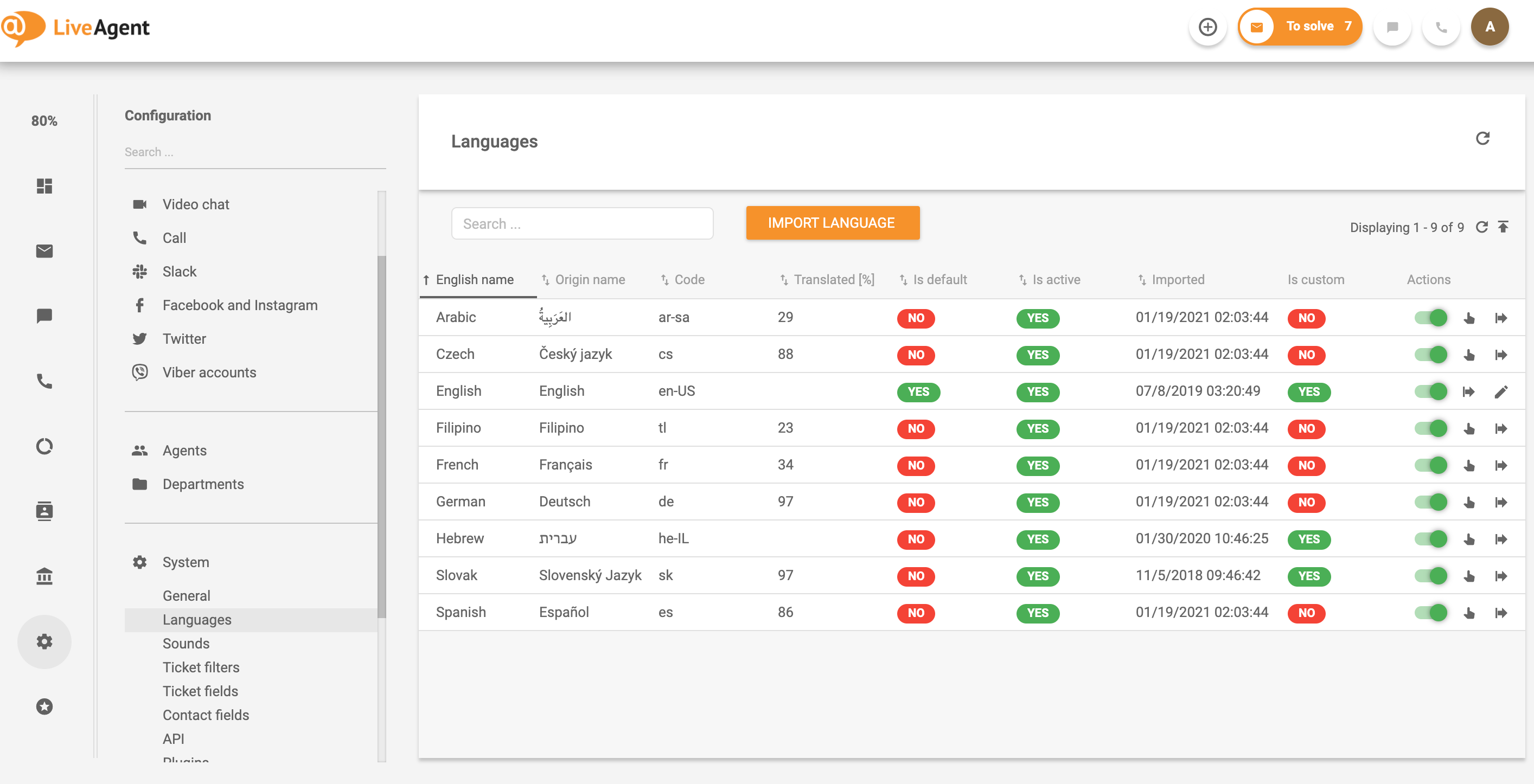 Analytics overview
Get an overview of your customer service/support in a matter of seconds with LiveAgent's Analytics overview. The overview involves reports by performance, channel, departments, and tags. This way, you do not need to gather the data, it is all in one place, so you can immediately analyze the overall situation.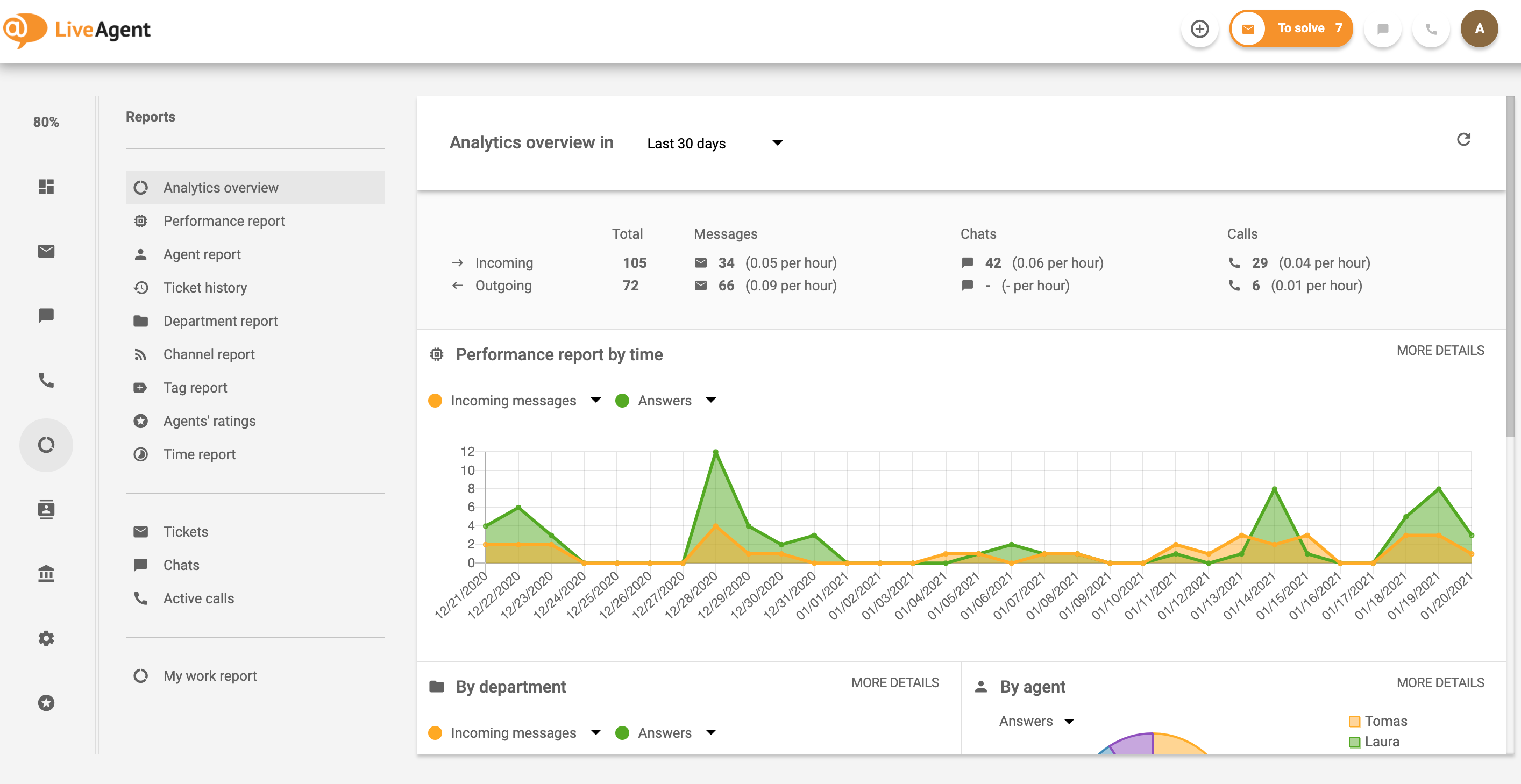 Want to learn more? Feel free to check out all the Features – LiveAgent.
Why should you join our affiliate program?
$5 signup bonus
Claim a $5 commission just for signing up to our affiliate program. It will be paid out in your first payout of earned commissions.
Recurring commissions
We provide a 20% commission from the initial payment + 20% commission of all recurring payments in your account. 
Promo materials
Choose from a variety of affiliate links and banners. Tips, content materials, and a dedicated manager is available too. 
Affiliate manager
A dedicated affiliate manager is available to help you with any questions regarding the promotion or getting the most of the program.
Are you ready to join our affiliate program?
Earning money with LiveAgent Affiliate Program is easy. We do the work, and you earn cash.
How does it work?
Our affiliate program is easy to use and highly accurate. The average conversion is 3.5% (depending on actual promotion or season), which means that one in every 66 visitors makes a purchase.
We do everything – host the products, handle downloads and customer queries, and you get paid by simply referring visitors to our websites. LiveAgent affiliate program offers real-time reports of your sales, traffic, account balance, and overall performance.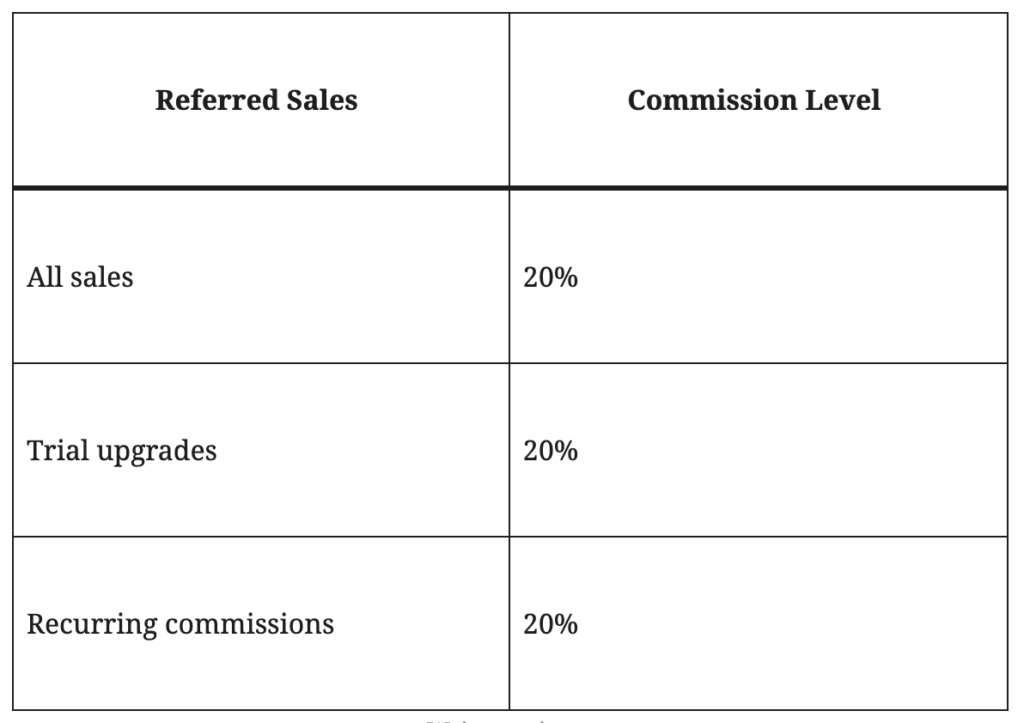 Example:
Let's imagine that 10 people subscribe to a Medium subscription from your website. Medium plan costs $29 per agent a month. The total, in this case, is $29 multiplied by 10, which equals $290. The payment processor is 8%. Thus, your total is calculated as 92%, so rounded $267. After that, calculate your 20% commission, which is rounded at $54.
The process is as follows:
2. The visitor browses our site and may decide to order. 
3. If the visitor orders (the order does not need to be placed during the same browser session – cookies and IPs are stored indefinitely), the order will be registered as a sale for you and you will receive a commission for this sale. If a sale was referred by more affiliates, we will split the commission between all affiliates involved. 
Why LiveAgent?
Signup Bonus $5!
You will get a $5 commission just for signing up for our affiliate program! It will be paid out with the first payout of earned commission as motivation to become our long-term partner.
90 days cookie
You'll get your commission if customers complete a purchase within 90 days. Nowadays, the trend is reducing cookie window, often down to a few hours. We are trying to keep our partnerships fair. 
Sale referred by more than 1 affiliate
We split the commission in case the sale was referred by more than one affiliate to all of them. Here is how it works: The first affiliate will get a 10% bonus – he introduced the customer to the brand. The last affiliate will get a 30% bonus – he convinced the customer to buy. We will split the rest of the commissions (60%) between all affiliates (including first and last) equally. 
Fixed cost 8%
Our payment processor charges us from every transaction the average fixed cost of 8%. Therefore, commissions are computed from 92% of the total order amount.  
Payout
Payouts for sales referred in the previous month are made every month on the 15th. The minimum payout is $250, and you have to refer a minimum of two separate customers.  
Recurring commissions structure
For the first sale of a hosted account, you will earn a 20% commission. From all other recurring sales, you will earn 20% commissions until the person who purchased our software via your link stopped payment. We believe recurring commissions form affiliate partnerships in a trustworthy manner. For more information regarding how our commissions are calculated, feel free to contact our support.  
Allowed traffic sources
We are trying to build long-term relationships with our partners. Therefore, we always like to see niche blogs or review portals working with us. We prefer quality over generated content, and we are looking forward to any sort of referral, email, or social media traffic with added value for the user. 
Not allowed traffic sources
We are not allowing any PPC campaigns for our affiliate program because they tend to combat our activities. Also, we don't allow any suspicious traffic from sources that are not helpful for our target audience.