Improve efficiency with a powerful ticketing system
Ticketing tools for customer service can be really useful because they help each staff member to be more organized and efficient. The managing system also has an impact on costs, sales, revenue, customer satisfaction and it is a great time-saver.
Ticketing system improves efficiency by centralizing ticket management, automating routine tasks like ticket assignment and replies, categorizing and prioritizing customer tickets, integrating with knowledge bases for quick access to solutions, facilitating collaboration among team members using internal ticketing tools, and providing comprehensive reporting and analytics for performance insights. Ultimately, by using the ticketing system you can streamline customer support operations, reduces response times, and improve customer satisfaction.
LiveAgent's simple ticketing system also alerts you whenever you're about to start answering a ticket that another agent is working on.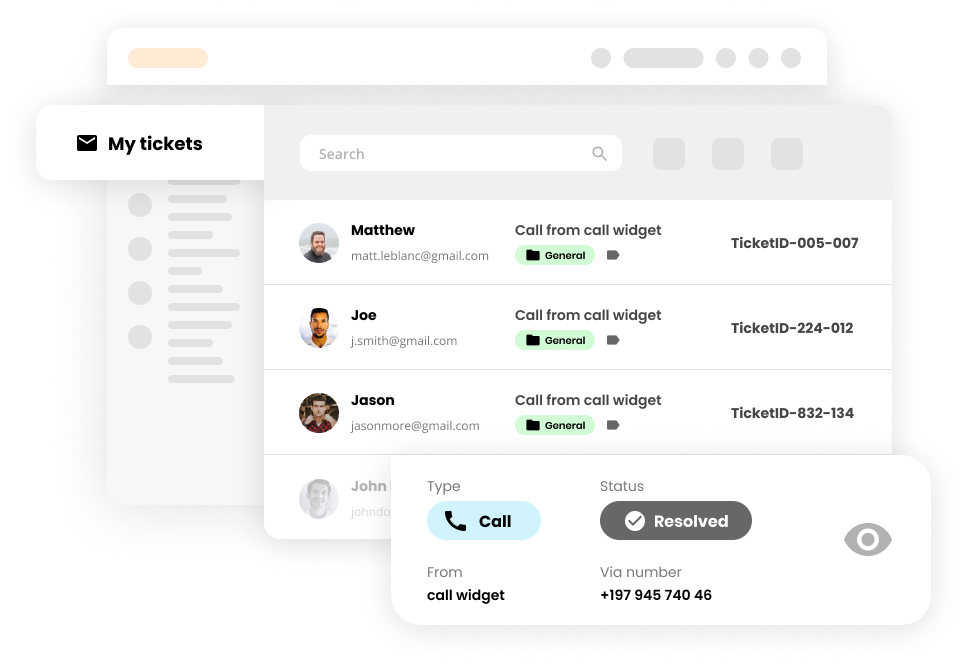 Frequently asked questions
How do you define a ticketing system?

The IT ticket system is a management tool that processes and catalogs customer submissions. It is an essential part of the help desk software and allows customer service representatives to be efficient and organized when dealing with customer issues.

Does every business need a ticketing system?

If you sell products or services and want to be recognized on the market and be able to compete with other companies, you will need ticketing systems software. It allows you to automate work, organize notifications, provide efficient service, prioritize tasks and easily transfer tickets between agents.

Is LiveAgent a ticketing system?

LiveAgent is one of the popular ticketing systems. It automatically tracks and converts all customer requests into tickets, regardless of the communication channel. The interface is intuitive and allows for efficient operation.
Expert note
<p>Implementing a ticketing system is crucial for efficient customer service. It enables automation, organization, and prioritization of tasks, resulting in cost reduction and improved customer satisfaction.</p>

Andrej Saxon
Sales manager