Partner
Partner website
Partner Privacy Policy
What is Help Desk Migration by Relokia?
Relokia is a company that focuses on data migration services, it can back up and migrate data between a large number of various apps. The processes are fast, reliable, and secure so you don't have to worry about losing your data. Relokia services are encrypted, and they provide amazing customer support 
Help Desk Migration by Relokia is an online service that enables you to migrate data between on-premise and cloud-based help desk systems. No special skills or knowledge are required. 
Relokia divides its service into three parts. Besides help desk migration options, you can also import all of your data from a CSV. file. The third option includes data export into CSV.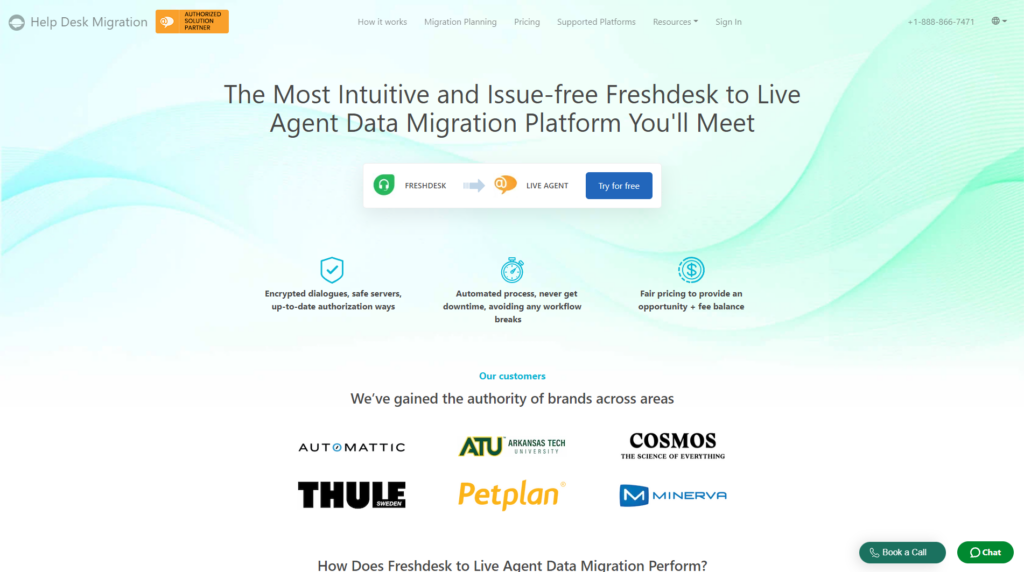 How can you use Help Desk Migration by Relokia?
Use Help Desk Migration by Relokia to migrate your data from your help desk between other business solutions and vice versa. The service saves you countless hours needed to move data between help desk platforms.  
For most companies, data migration is a painful process. Some consider using the API and writing their own migration tool, while others figure out a way to move their data manually. Both methods take a lot of time and effort. But most importantly, pulling your human resources away from their jobs costs more than using an automated data migration tool.
And how can you use this data migration? It can work similarly to some of our migration plugins and integrations with software such as Mailchimp, Slack, Gmail, or Shopify. Help Desk Migration by Relokia and LiveAgent integrations gather data from one app and place it into the LiveAgent ticketing system. 
You can use this to share information, keep track of customer contacts, gather files and documents, and use them to your advantage. Last but not least is the option to permanently transfer your data from other help desks into LiveAgent in case you want to switch permanently to our solution and provide amazing customer support.
LiveAgent: Ticketing Software Demo | Live Agent03:21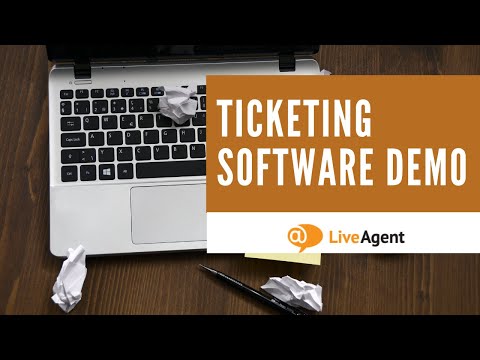 Live Agent
What data can be migrated? 
Depending on the source help desk, you might be able to migrate: 
Tickets
Agents and Groups
Contacts and Companies
Tags
Attachments
Public and Private Notes
Custom fields
What are the benefits of using Help Desk Migration by Relokia?
Quickly and effortlessly migrate data between help desk platforms of your choice.
Save a significant amount of money.
Run test imports as many times as necessary. 
Customize your migration to meet the specific needs of your organization.
Keep the integrity of customer support data as well as retain a complete history of interactions between you and your customers. 
Struggling with your old help desk?
Switch to LiveAgent and get access to a multi-channel ticketing system today
How to use Help Desk Migration with LiveAgent 
Learning to use Help Desk Migration by Relokia is a simple process to ensure convenient data transfer. Follow the guide below to learn how to complete this simple process on your own.
Go to the Help Desk Migration website and create your account. Then you can choose between Automated migration service and Custom migration service. The latter one includes talking to a help desk migration expert who will handle the transfer personally, so this guide will focus on automated migration service only. Click on the Start Migration Wizard button and continue to the next step.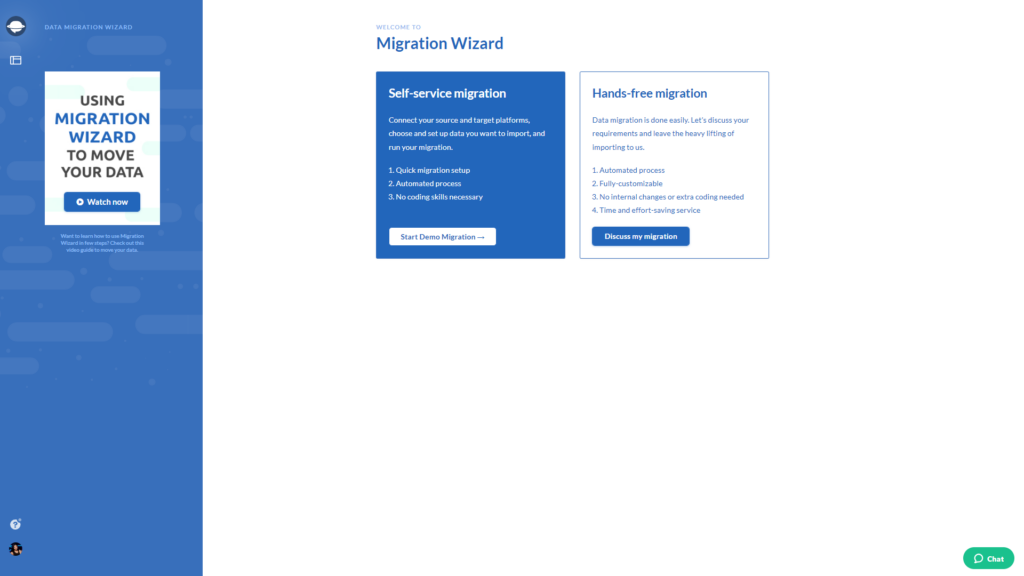 Now you can select which help desk you would like to migrate your data from. Click on the button next to Migrate from and select from a large number of solutions. You can click on the Help Desk tab to see only help desk software migration options.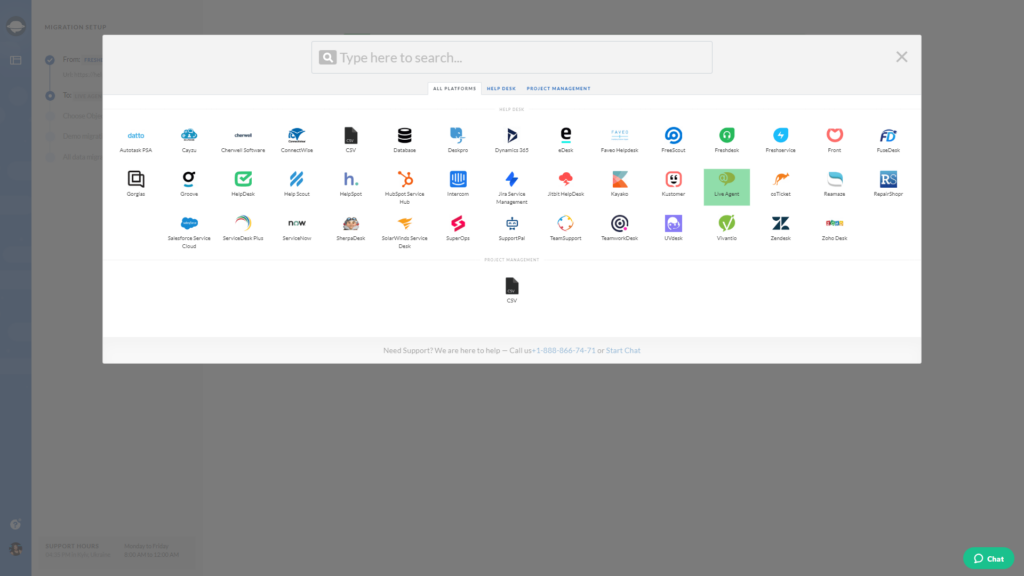 Depending on the help desk you're migrating from, you will have to provide either a URL or an API key, in some cases you will need to provide both. Your help desk URL can be easily copied and pasted from the URL bar in any browser, while your API key can be generated directly in settings or configuration of your help desk software. If you're not sure where to find it, make sure to look up a guide for your help desk software. Once you provide the necessary data, click on Continue.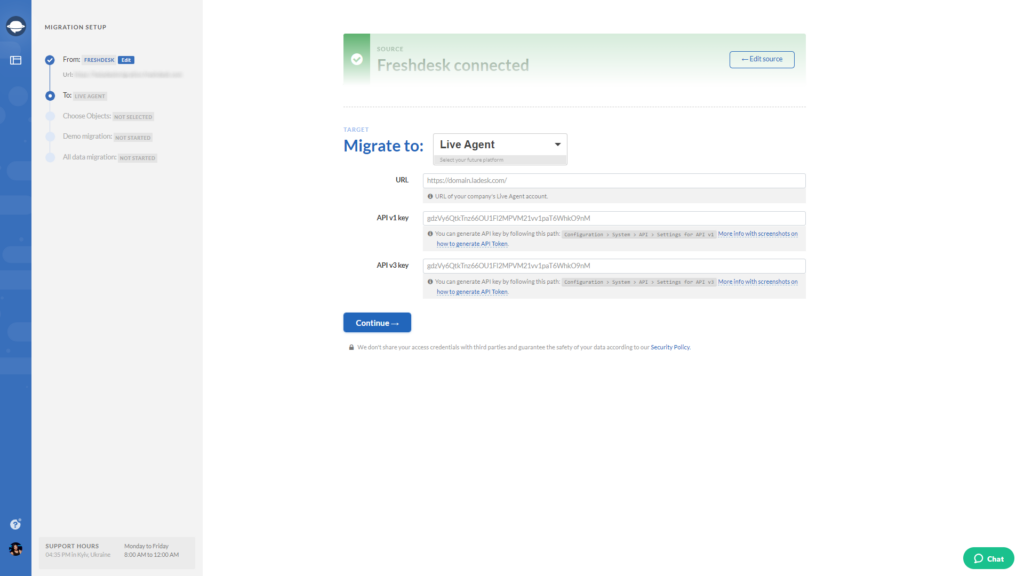 Select the data you want to migrate. First, match groups and pick up a default group for all inactive, deleted, and unassigned groups. Then do the same with agents. Next, map source and target ticket fields for the data to translate correctly. If you feel like you need assistance with this step, then reach out to the Help Desk Migration support team. Run a test to see how the migration works. Carefully check the outcome of the migration before continuing.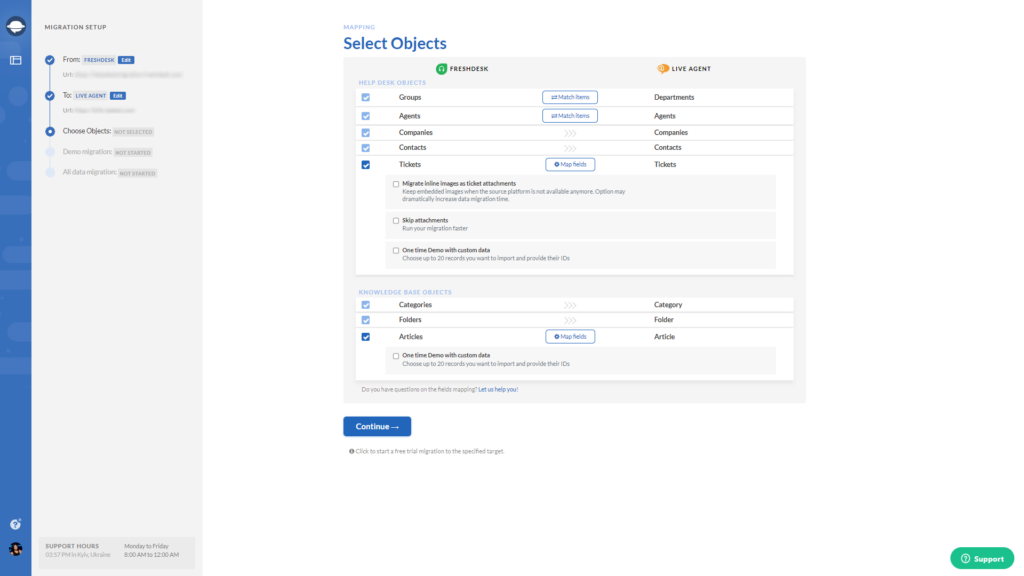 If you're happy with the results, begin the migration process. Besides, the team at Help Desk Migration can personalize your order to meet the specific needs of your business. To request a custom migration, leave a message in the live chat, or raise a ticket.
That's it, you have successfully finished the Help Desk migration by Relokia integration, and transferred your data from your old help desk to LiveAgent. Have a look at other cool integrations with various software, watch the LiveAgent tour video or browse through Academy to learn more about providing amazing customer support.
LiveAgent Product Tour | Live Agent02:25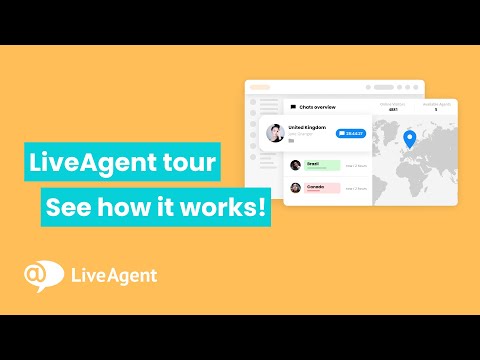 Live Agent
Simplify your help desk migration process
Make your help desk migration hassle-free by leveraging Help Desk Migration by Relokia integrated with LiveAgent today.
Frequently Asked Questions
How can you migrate through Help desk Migration Relokia?

Create an account at Help Desk Migration > fill in the required credentials > Test the migration and carefully evaluate. Migrate.

What is a Help Desk Migration?

Migrating data can be a painful experience for a lot of companies, perhaps even a deal-breaker. As a result, Relokia created a help desk migration that will help you migrate all the data efficiently with just a few clicks.

What data can you migrate into LiveAgent with Help Desk Migration by Relokia?

You can transfer everything important such as contacts, tickets, tags, feedback or agent profiles.