Partner
Partner website
Lorem ipsum
What is Xero?
Xero is an accounting platform used for invoicing, reporting, bank reconciliation and more.
How can you use it?
Use Xero integration to create or manage new bills, orders, payments, contacts, quotes, invoices, receipts. You can also use it to get notified about news or any changes in them.
Benefits
Track and manage your invoices, reports and more
Create tasks and other actions from one software
Manage your customers or add tasks and comments
No more switching between apps
How to integrate Xero with LiveAgent via Zapier
You can use Zapier to integrate Xero with LiveAgent. Zapier makes the integration process between two apps a piece of cake. It's a matter of minutes and you don't need any coding experience. 
The first thing you'll need is a Zapier account. You can create one here. When you're done, simply log in and continue to the LiveAgent + Xero integrations site. 

Scroll down at the page until you see the Connect LiveAgent + Xero in minutes section. You can select your trigger and action in this section. A trigger in one app will cause an action in the other. Consider what you want your integration to do and make a selection.
After that, proceed by clicking the blue button below. As an example for this guide, we picked Xero trigger New Bill and LiveAgent action New Conversation.

In the next section, you need to configure the Xero trigger. Log into your account and provide necessary data permissions. The configuration is a matter of clicking a few simple options.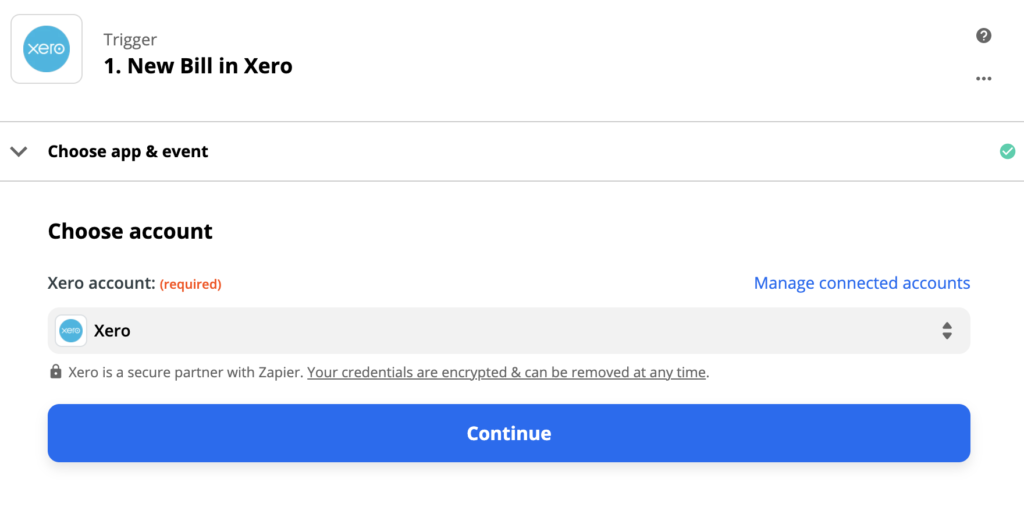 The next part is testing your trigger. You can skip this test but we recommend you to try it out to prevent any issues.
Now it's time to configure the LiveAgent action. This setup requires filling out a few fields, such as the sender and recipient email, message subject, and more. This will vary depending on the integration you decided to create. Note that the message sender email cannot be the same as the ones you use for your LiveAgent account.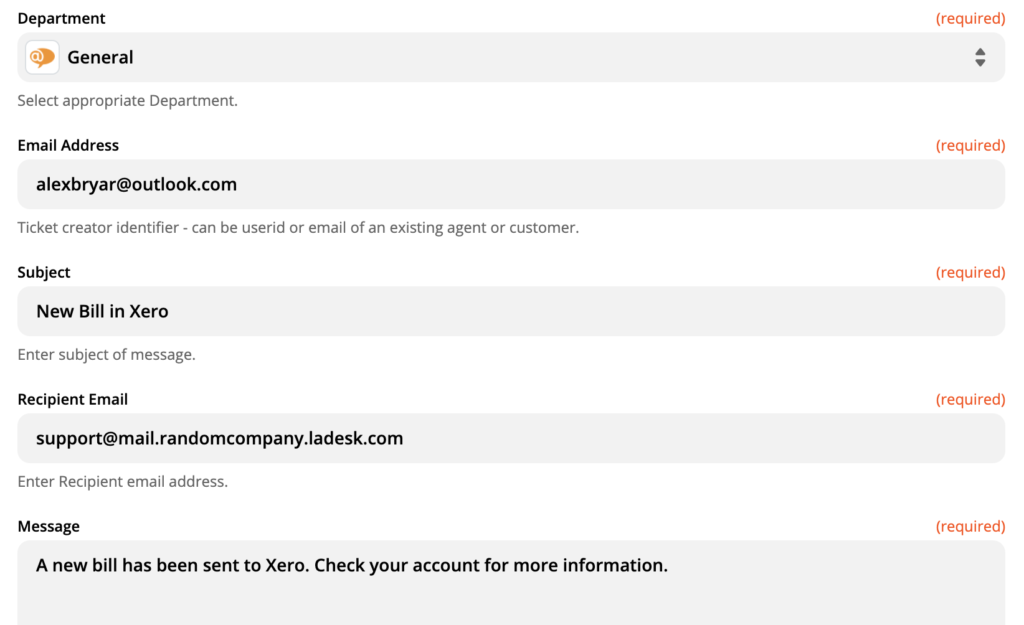 When you're done, do a final integration test to see if it works. In case you run into any trouble, Zapier has a handy troubleshooting guide available at the site.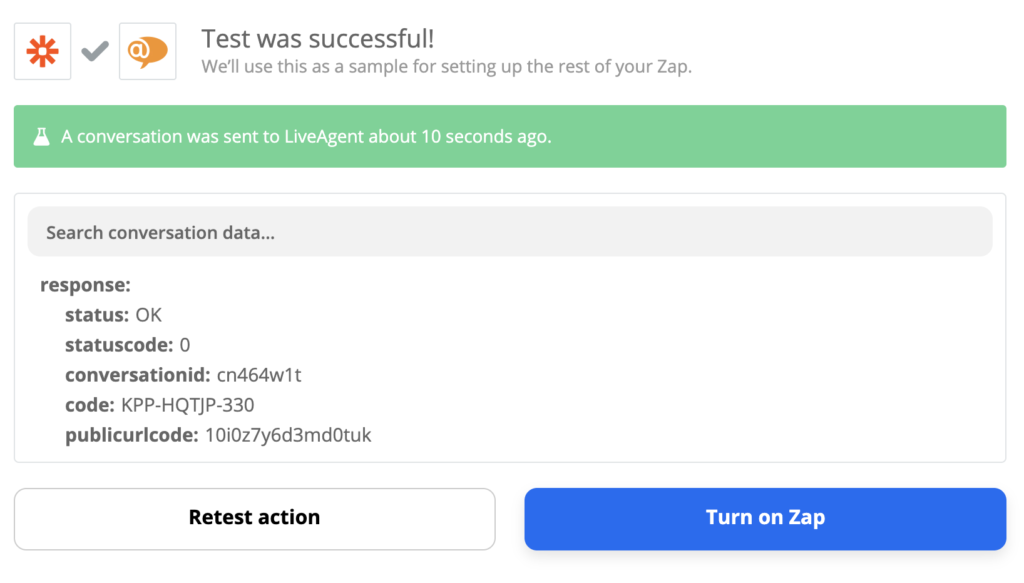 Now you can see the integration at work. Anytime there is a new bill added in Xero, you will receive a ticket in the LiveAgent ticketing system.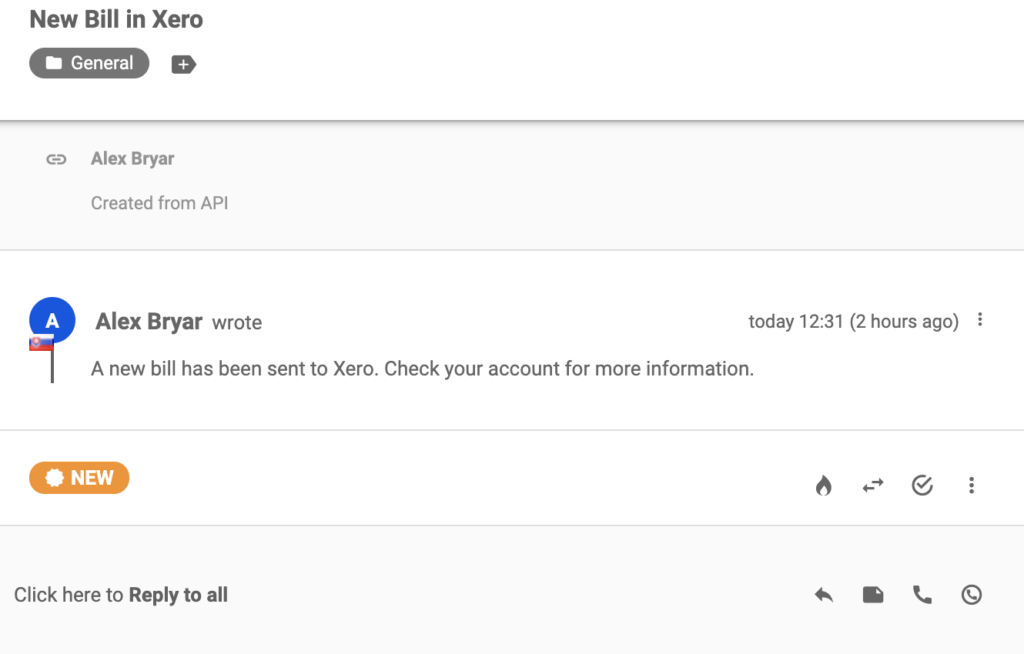 Feel free to return to the site and create more integrations for your LiveAgent help desk. 
Frequently

asked questions
What is Xero?
Xero is cloud-based accounting software, primarily used by small businesses. With Xero, you can: schedule and store payments, claim expenses, track projects.
How can you utilize Xero integration with LiveAgent?
Xero integration in LiveAgent allows you to: manage bills, payments, orders, invoices, receipts, and get notifications about news and changes.