Partner
Partner website
Partner Privacy Policy
What is VoIP.ms?
VoIP.ms is a VoIP provider striving for the best quality local and international connections for all the customers around the world. The company provides highly flexible, feature-rich cloud-based communications services.
Their overall goal is to be reliable, flexible, and affordable. The company was established in 2007 with offices in Canada, the United States, and Mexico.
How can you use it?
You can use LiveAgent in conjunction with VoIP.ms to create your very own virtual call center. Simply connect your VoIP.ms phone numbers and start providing phone support from any device. Once your number is connected, you can save your contact phone numbers, create Interactive Voice Response (IVR) trees to route the calls to the right departments, make one-on-one calls, or video calls, and much more.
Call centers are considered essential for increasing customer satisfaction and providing a great customer service experience. You can use them to improve customer service, make sales calls, gather customer feedback via surveys. 
Together with other efficient customer tools such as real-time customer chat, ticketing system, social media, or knowledge base, you can create the ultimate help desk that streamlines messages from every communication channel. Have a look at the video down below to see the call center feature capabilities of our multifunctional software. 
Call Center Software Demo | LiveAgent | Live Agent04:40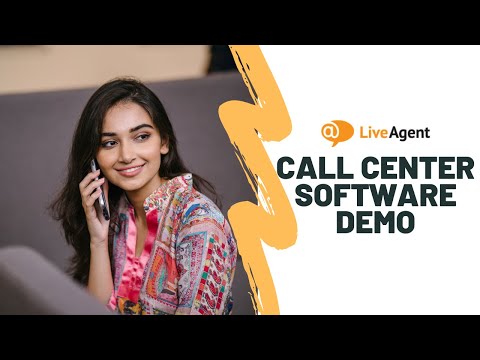 Live Agent
How much does it cost to integrate with LiveAgent?
VoIP.ms is an independent company that charges you for the provided services. However, the integration with LiveAgent is free of charge. As long as you have active VoIP.ms and LiveAgent subscriptions, you can connect the two apps and create a call center.
What are the benefits of using VoIP.ms?
High reliability and satisfaction rate
Serves in over 125 countries
Feature-rich VoIP solution
Payment options with no contract options
Don't have LiveAgent yet?
No problem! LiveAgent offers a 30-day free trial where you can test the free VoIP.ms integration!
How do you integrate VoIP.ms with LiveAgent?
There is no need for an integration plugin, thanks to LiveAgent's built-in features. When creating a new number for your phone center, you can just select VoIP.ms as your provider. Follow the guide below to learn how to connect your VoIP.ms number with LiveAgent.
How to connect your VoIP.ms number with LiveAgent
Create your VoIP.ms account for free and login. You might have to verify your account via email or through VoIP.ms live chat. Once you gain access to your account, you can define what kind of equipment you will be using. You can choose a hardware device or a softphone.

You will receive credentials on your email address and you have to use these further to define your call device in the VoIP.ms setup. When you're done, you will receive your SIP/IAX Main Username.

The next step is purchasing your DID number. You can also connect an existing one if you have it. Go to DID Numbers > Order DID(s) and pick a number that suits your needs.
Open your LiveAgent account and go to Configuration > Call > Numbers. Click on the orange Create button to add a new number and select VoIP.ms from the list of providers. 

After that, fill in your VoIP.ms username, password, and phone number you want to connect with LiveAgent. You can also choose the department the calls will be routed to, a dial-out prefix, and other options. When you're done, click on Add. 
Your VoIP.ms number is now connected with LiveAgent and you can start making and receiving customer calls. If you want to learn more about providing call center customer support, have a look at the LiveAgent academy. Alternatively, check out our product tour video to see all that LiveAgent has to offer.
LiveAgent Product Tour | Live Agent02:25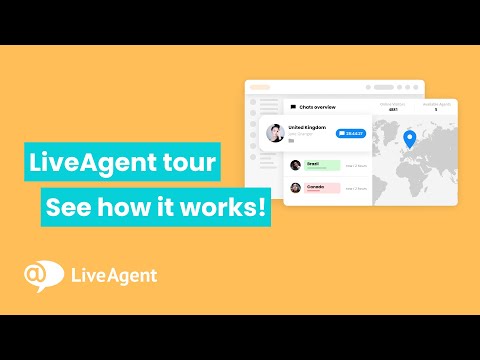 Live Agent
Looking to enhance your customer support experience?
LiveAgent's integration with VoIP.ms allows you to seamlessly connect your LiveAgent account with VoIP.ms's reliable VoIP (Voice over Internet Protocol) services.
Frequently Asked Questions
What is VoIP.ms?

VoIp.ms is a VoIP provider. VoIP stands for Voice over IP. Simply put, you can make and receive calls with an internet connection.

Why would someone have a VoIP number?

There are a couple of benefits of having a VoIP number. For instance, your company can easily operate from many devices, through multiple numbers and locations. It is highly reliable, cost-efficient, and it improves the customer experience. 

What are the costs of VoIP.ms integration?

LiveAgent provides VoIP.ms integration without any additional charges. But, VoIP.ms charges for its services independently.