Why should you use a video call chat?
Video live chat software enables you to get more personal with your customers. It can be useful especially during the times when your customers need to show you something directly so your customer service/support can provide better help. Start chat video call and benefit from both chats and calls at the same time.
Business benefits:
improved KPIs
better customer relationships
resolving customer inquiries promptly
providing better customer support (technical)
easy product/service demos
How does Video call work?
Live video call works just like a regular Skype call. So, if you need a more personal way of communicating with your customers, a live video call chat is very convenient.
Moreover, LiveAgent's video call is completely browser-based. Therefore, you do not need any 3rd party application – just like your LiveAgent account. Your agents can also have a video chat with your customers without using phones. Your customer support/service can simply receive video chats directly on their computers.
In addition, they can simultaneously chat with your customers, no need to spell anything over the phone anymore. Your conversations and online webchats will be kept in one Ticket. Build automated call routing schemes with an unlimited number of support Agents and Departments.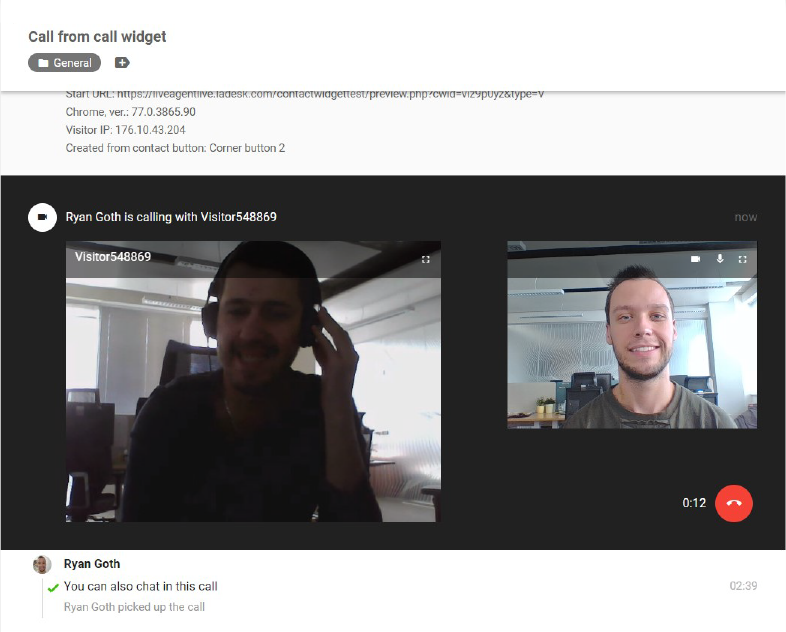 Sum-up of the core functions:
Real-time video call
Video call and chat simultaneously (often called chat video call)
Browser-based – doesn't need any 3rd party app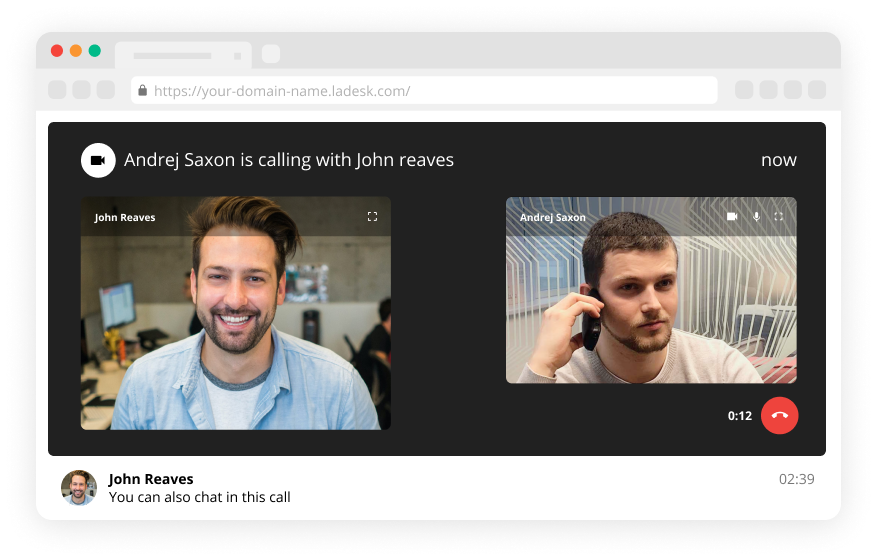 The customizable live video chat button
Video call and chat through the computer (no need for using phones)
How do you set up a live video chat in LiveAgent?
In order to start video chatting via computer, you need to place a live video chat button somewhere on your website. Thus, your customers are able to call you from their computer immediately. You can utilize and customize the video call button to the max with LiveAgent. For instance, you can;
Customize the design of the button
Choose the language of the button
Name the button
Set the placement of the button; (Side, Corner, Inline, or Custom one)
Choose a department that will handle these types of customer inquiries
If you would like to learn more, head to LiveAgent – How to create a video chat button for a step by step guide.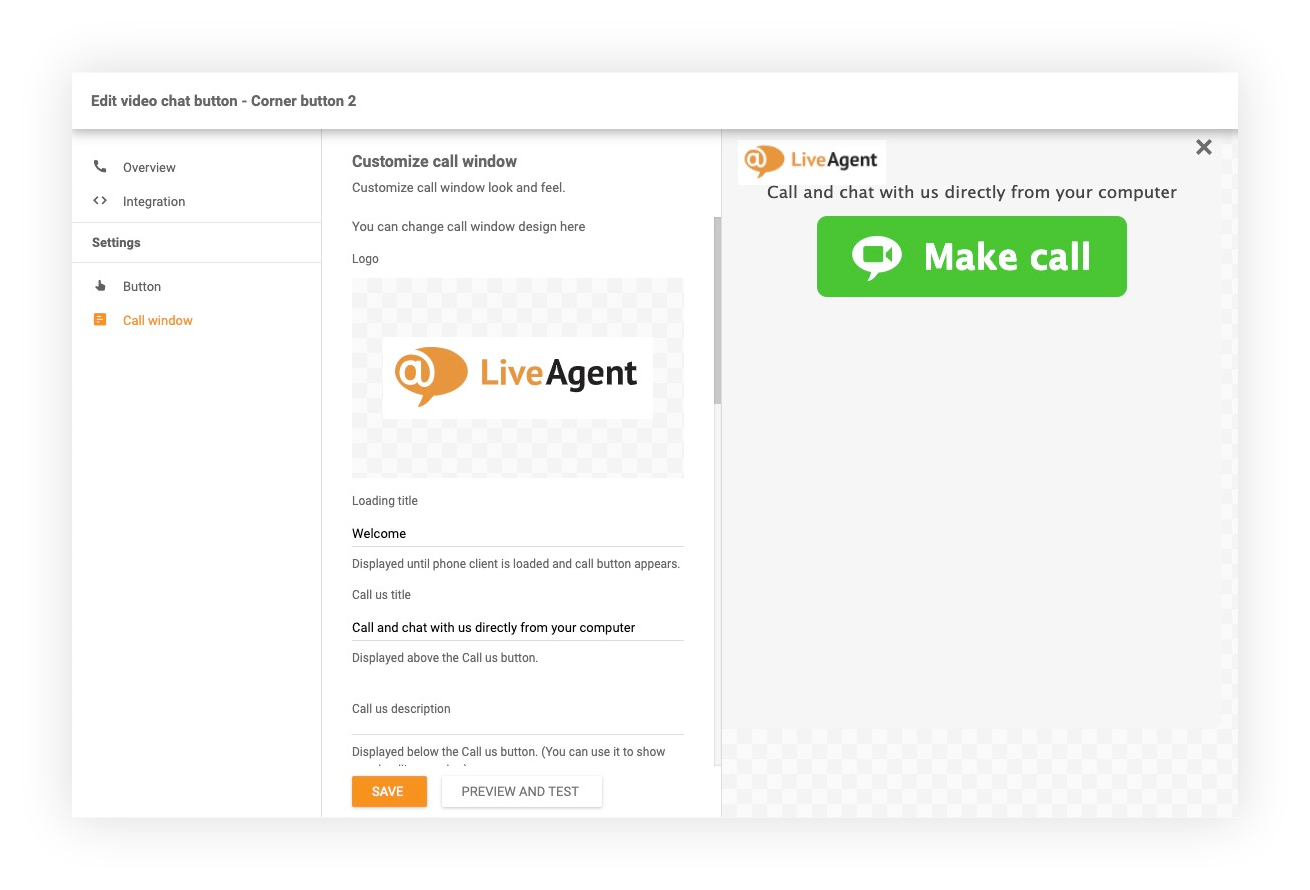 Discover other great LiveAgent features:
Try out LiveAgent for FREE
Handle all customer inquiries from one interface. Start improving your customer service with a 30-day free trial right away!