Are you a multinational company? Do you provide customer service in a lot of languages? Let your customer support Agents use LiveAgent in a language they prefer. LiveAgent currently supports 43 languages and new translations are added regularly.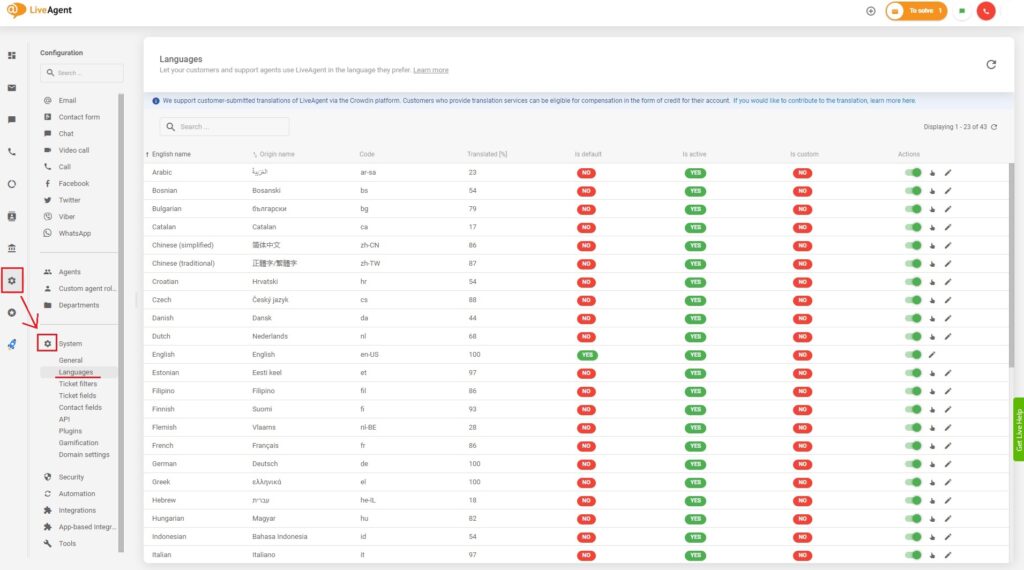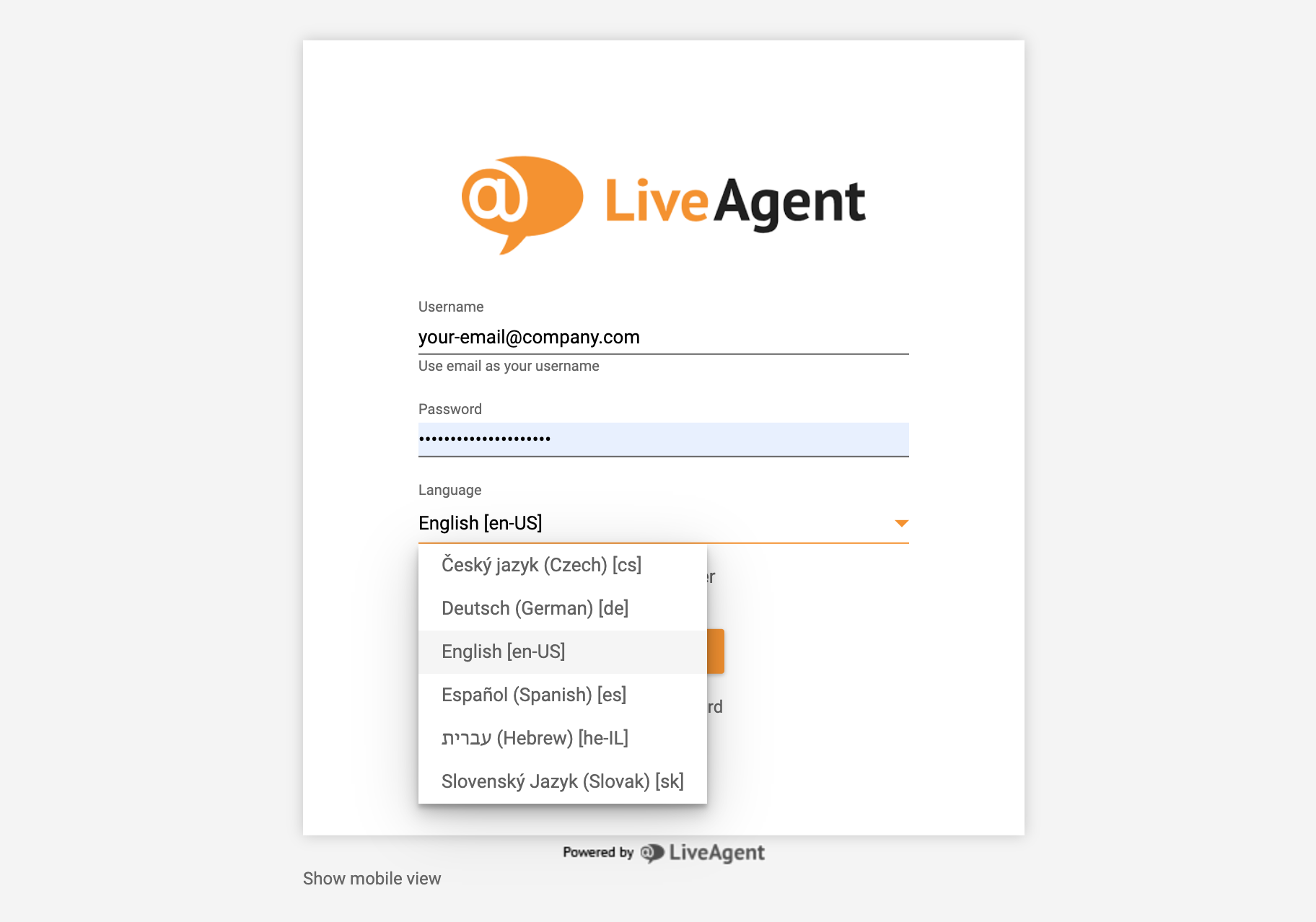 If you would like to learn how to set it up, read Languages and Translations.
List of available languages:
English
Arabic
Bosnian
Bulgarian
Catalan
Croatian
Czech
Danish
Dutch
Estonian
Filipino
Finnish
Flemish
French
German
Greek
Hebrew
Hungarian
Chinese Simplified
Chinese Traditional
Indonesian
Italian
Japanese
Korean
Latvian
Lithuanian
Macedonian
Malay
Montenegrin (Latin)
Norwegian
Persian
Polish
Portuguese, Brazilian
Romanian
Russian
Serbian (Latin)
Slovak
Slovenian
Spanish
Swedish
Turkish
Vietnamese
Tagalog
Is your language missing in this list?
Help us translate a new language and get a compensation, which is determined on a case-by-case basis and discussed individually (usually account credit to offset a few monthly payments). Send us an email for more info.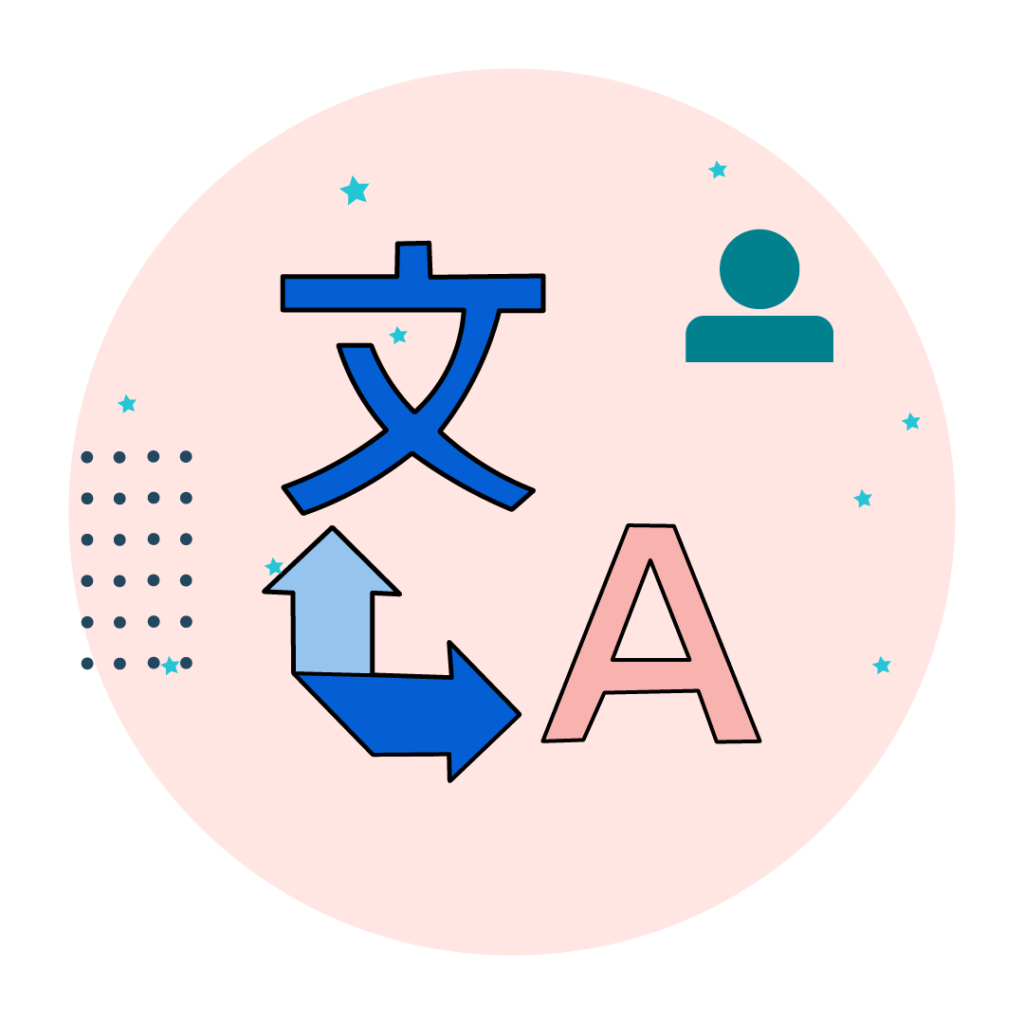 Multilanguage features overview:
Language adaptable widgets
While you are customizing/creating your widgets in LiveAgent, you can easily also set a preferred language for a specific department. Therefore, if you are operating in markets with different languages, you can adapt your website widgets as well.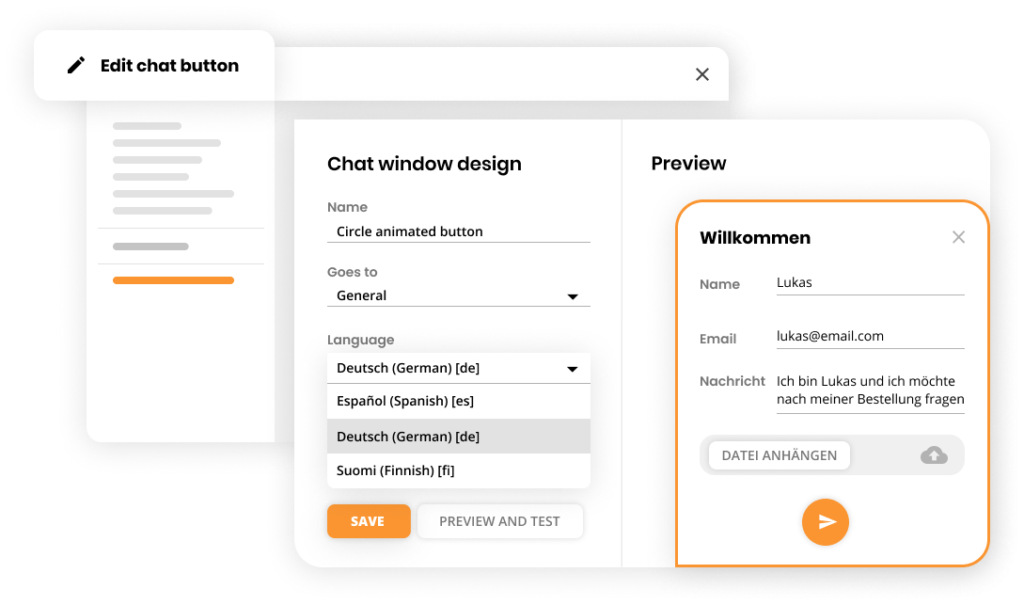 If you would like to know more, read LiveAgent – Language adaptable widgets.
Try out LiveAgent for FREE
Handle all customer inquiries from one interface. Start improving your customer service with a 30-day free trial right away!