What is a call center?
The term call center is a term for one centralized office used for receiving or making a large number of calls. Businesses and institutions use them for sales, providing support to customers or people in general, and other uses. Call centers require the use of specialized software to handle a large number of calls, interactivity, and overall organization of the entire center.
Call Center Software Demo | LiveAgent | Live Agent04:40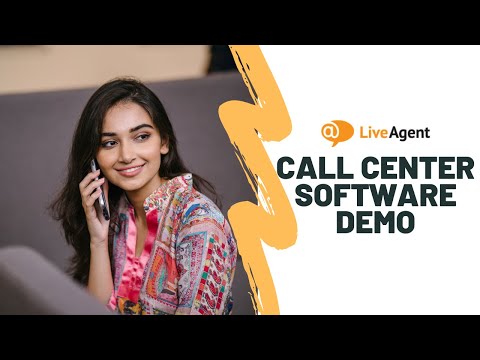 Live Agent
How does LiveAgent call center work?
LiveAgent has a built-in call center, so it's set up and use are easy to handle. After creating your account, you can find the option to set it up inside your dashboard or the getting started screen. Connect your devices or other equipment, add phone numbers, and place a button on your website. This set up will take you a few minutes tops. Connecting devices on its own is an easy process, just like setting up a computer mouse. You can skip the process entirely and just make phone calls from your computer with the help of a VoIP service provider. Last but not least, a call button on your website can do wonders. It has multiple functions. When placed at the corner of a website, it can instantly inform customers they can contact you immediately and this can do a lot for customers who don't like to search for a way to connect with a business. It's simply convenient for a customer to just click a button and connect with you.
Discover more cool LiveAgent features
LiveAgent can offer you much more than just a great call center solution. Click below and find out about other benefits.
What are the costs of operating a call center with LiveAgent?
LiveAgent's call center offers numerous options when it comes to both features and pricing. Find out how much does call center software cost and which version of our paid plan would be the best for your business. You can start with it for free (but there are some limitations) or go straight for the paid plan. For a monthly fee that won't ruin your budget, you can get access to all of LiveAgent's call center features, which include both basic and advanced call center functions. The costs can vary depending on the size, the number of employees and equipment required. Call centers at their tiniest size can be set up even at home, so a start-up does not have to pay a lot of money to start receiving or making calls. A call center set up with office space, expensive equipment, and other expenses can cost much more.
We have more functionalities now for less money. Everything works fine, no outages, no delays.
What are the business benefits of using a call center?
There are plenty. As mentioned before, LiveAgent has a built-in call center with no need for 3rd party providers. It's easy enough to set it up, connect your devices, and set up numbers for your agents. Further, many functions go beyond the basics of a simple call center. One such feature is the ability to make browser to browser calls, so you won't need expensive phone equipment besides a headset. You can add rules for call routing to sort your calls to specific departments, available agents and to never keep your customers waiting you can take advantage of Callback feature.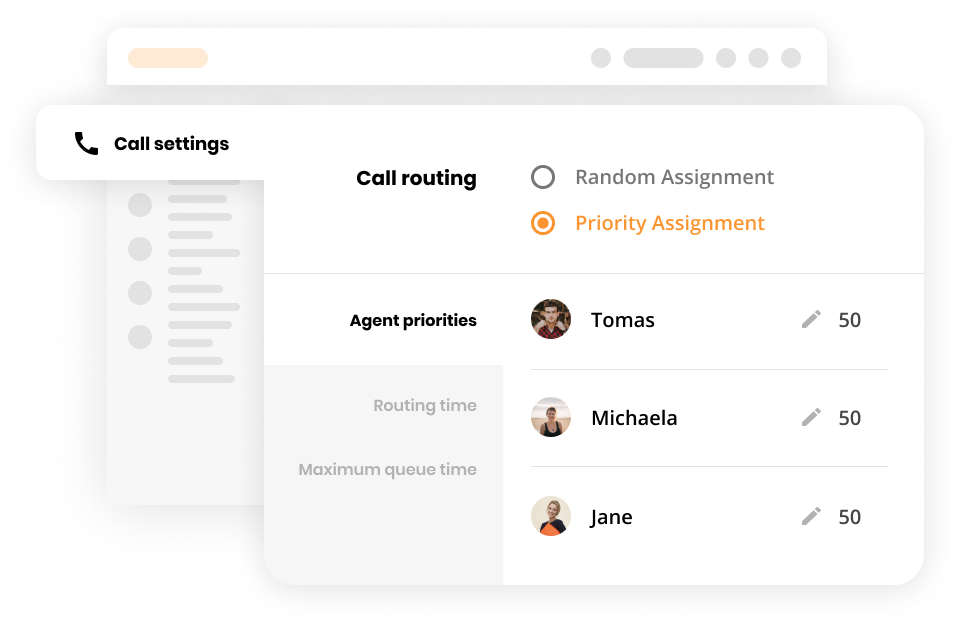 Last but not least are custom IVR trees, you can plan these, create them, and help customers reach the right department more easily. Depending on the size and mission of your business, a call center can likely make or break your company. A call center provides your customers with a quick and convenient way to connect with your business. At the same time, your customer support agents get a quick and efficient way to provide support to your customers. Its benefits go both ways. A call center can keep your customers happy, keep your agents on their toes, and at the same time bring your business more money. A happy customer is more likely to come back and buy more products or services from you.
LiveAgent | Call center software in your helpdesk | Live Agent02:03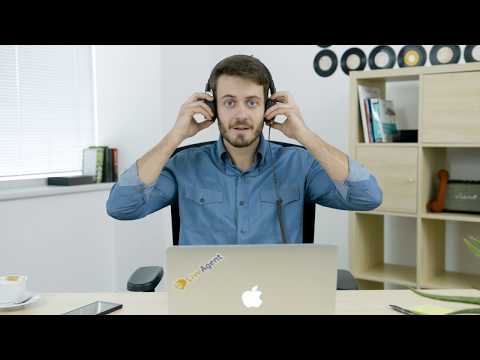 Live Agent
LiveAgent as an inbound call center
You might think that in the world full of texting, calling might be slowly dying out. This is not true, there are still many customers even amongst younger generations that prefer to call a business rather than send an email or start a live chat. A business ready to help their customers should be ready to receive and handle calls in an efficient and satisfactory manner. LiveAgent's inbound call center can be used to handle large numbers of calls incoming from customers. It's great for providing customer support via phone. At the same time, customers can connect with you via multiple other channels (Email, live chat, social media, or even Viber). Features such as callback and IVR trees can help you with getting back to your customers and sorting calls to the right departments. We'll talk more about these separate features later in this article.
LiveAgent as an outbound call center
Outbound call center is the exact opposite of an inbound call center. Agents stationed at an outbound call center primarily make calls instead of receiving them. Outbound call centers are primarily used by the sales team to offer products to new prospects or existing customers, so it's used for both cold calling and warm calling. LiveAgent can double as an outbound call center. That means you can use it to call your prospects, leads, and current customers. This is great for sales teams because they can make direct offers to new people or continue selling to existing customers. LiveAgent can keep your contacts organized for you, with the ability to add notes to them. You can also separate them into groups by certain demographics of your choosing.
Call center features
IVR (Interactive Voice Response)
Chances are you have already experienced an Interactive voice response feature before. This is an automated feature. When a customer calls your support line, a pre-recorded voice line will give them options and ask the customer to press the number which they consider relevant to their inquiry. Based on this, the call will be routed to the correct department to handle their request after pressing the corresponding number. Sometimes it might be necessary to create more advanced IVR trees but it might be best to avoid this. IVR trees should be set up in a way to make it simple for a customer to pick an option. Too many options might frustrate them, especially when customers don't exactly know which option is the most relevant to their inquiry. In each case, customers want their problems to be solved quickly, efficiently, and without additional struggle in the process. IVR can be used both by customer support and sales departments in various different ways. Creativity is the only limit. It is also useful for collecting data about customers.
IVR & CALLBACK FEATURE DEMO | LiveAgent | Live Agent03:38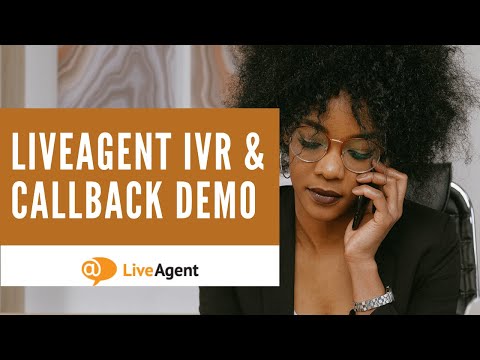 Live Agent
Internal Calls
Tired of walking across the office during shifts or misunderstandings on Slack? Take advantage of internal calls and speed up your communication with your phone. LiveAgent's call center can serve both your customers and your team. Internal calls allow you to communicate with your colleagues in a more convenient way. Take advantage of this if you need to share information with your colleagues who are working remotely or simply for the convenience. Internal calls can be effectively paired with attended call transfers or during various work scenarios.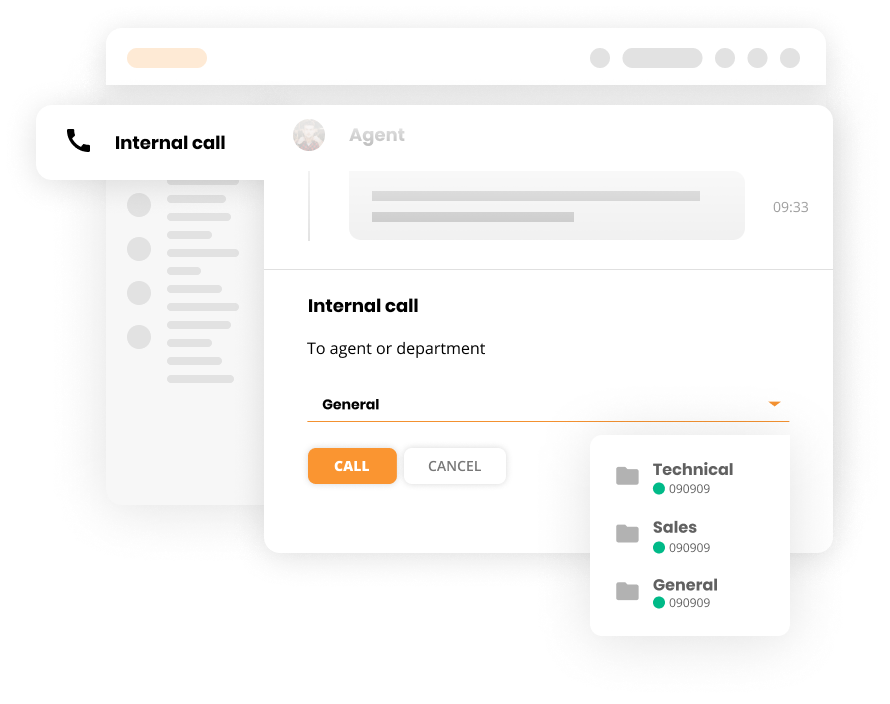 Call transfers
LiveAgent currently offers attended transfers. Attended transfers mean that you can put a client on hold, bring your colleague up to speed in the meantime and then let the client know that they will be transferred to someone who can help them further. This is much more convenient for a client than regular cold transfers. Regular cold transfers involve simply transferring the call from an agent to another agent quickly. This happens in cases when an agent cannot help the customer personally due to reasons such as lack of knowledge or skill while handling the customer. A customer is transferred to an agent who has no clue about their inquiry, so the customer needs to explain it again. While this is quick, it might not be as efficient, and attended transfers can solve this issue.
Call routing
LiveAgent routes calls either by priority or assigns them randomly. It always distributes them evenly amongst agents. This helps customers to skip unnecessary waiting times when there are free agents to answer their call. At the same time, it helps customer support agents from getting overwhelmed by a large number of calls. An agent who is already on a line talking to a customer will not get another waiting customer when there is a free available agent ready to receive calls.
Callbacks
A callback is a feature that helps you keep track of who tried to reach your phone lines when they were too busy or when your agents were offline because of a call outside of business hours. A customer can request a callback via IVR. When they do, LiveAgent will create a ticket for you as a reminder. Your agents can answer this ticket as soon as they are available again during business hours. When you take care of this ticket, it can be marked as solved.
Supported call device
Not every call center works the same way and not all of them use the same way of communicating. There are quite a few options you can pick from. You can pick your preferred device for handling calls. Whether it's a headset, a hardware phone or a browser or even a mobile app. There are no limitations for this, just use what you like to use for handling calls conveniently from your office or home. We'll talk more about these later on.
Unlimited call recordings
All of your calls are recorded and safely stored without any size limitations. You can have them and access all of them when you need to do so. This is greatly beneficial for various purposes. Recording can be used to train new agents, where you can let them hear how more experienced agents handled difficult inquiries. You can keep track of previous customer inquiries relevant to your situation and use this knowledge to solve an issue. There are no limitations to the use of call recordings.
Custom VoIP provider
VoIP providers simply provide internet phone services. You'll get a custom number from a provider and after that, you can make calls over the internet as a result. LiveAgent has a number of VoIP providers ready to connect your calls. You can choose your VoIP provider on your own according to your location, niche, price, or size. Here's a list of supported providers.
Common call center components
Agent's equipment
An agent's equipment is a critical part of any call center. The equipment doesn't have to be some space-age high tech for today's standards but it is necessary for providing support. Agent's equipment can include basics such as computers and headsets to more advanced tools to help them provide better support in a more convenient way for them.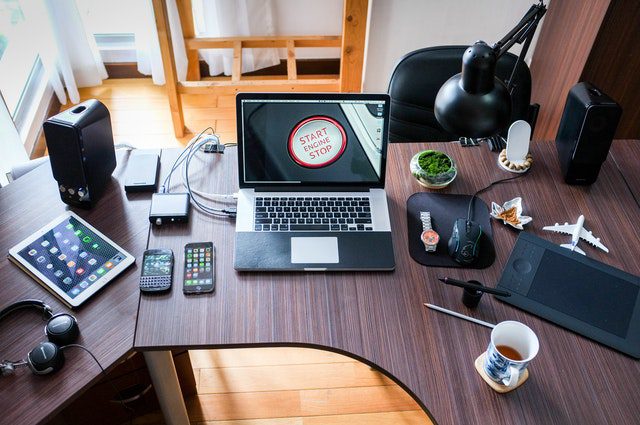 SIP Phones
SIP (Session Initiation Protocol) takes care of multimedia communication, such as voice and video. To start using SIP, you need a SIP phone. A SIP phone looks like a regular office phone but its power is in the functionality that helps to better manage phone calls when compared to regular phones. They offer features such as advanced call forwarding, hold with music (optional), conference calling, call recording, high definition phone calls, shared call appearance, auto-attendant, custom caller ID, software or app integration, and more.
Headphones
Everyone's quite familiar with what headphones are. In a room with a lot of people making calls at the same time, an individual must be able to hear and communicate clearly with a client. Laptops with built-in microphones cannot often cancel outside noise. Headphones are one of the must-haves for a customer support agent, a sales representative, or simply anyone who works in a call center. Good headphones for a support agent can be bought quite easily even in bulks. They should be comfortable during long shifts, durable, and provide quality sound. Noise-canceling is another popular option in especially busy call centers.
Microphone
A microphone is a necessity for communication, period. You can always buy them separately but it can be less convenient for your job. Luckily, it often comes with the buy of correct headphones. Most headphones for work use already come with a microphone attached to them so you don't have to buy them separately. With a microphone on your headphones, you can easily keep working on your computer while helping customers.
Computer/Laptop
A computer or a laptop packed with software to help you manage your calls is a necessary thing in a modern call center. With today's progress in the world of technology, almost any computer or laptop can handle these processes for you. With the right software, you can start making and receiving calls right away.
Office/Space
Many businesses rent or own a space where the call center is established and calls are made from a single place. This allows for greater convenience for employees. However, it is a growing trend to have separate agents working from their home environment. In either case, an office or a space for call center agents is a must.
Technology
VoIP numbers
Voice over Internet Protocol is a group of technologies that transfer audio and video information over the web. A VoIP number is a phone number that gets assigned to a user but not to a specific phone line. It's a virtual phone number that uses the Internet to make calls.
Virtual call center
Virtual call centers can be groups of smaller offices dispersed in various geographical locations or even several agents who work from their homes. Virtual call centers bring multiple benefits, whether they are related to time zones, dress codes, flexible working hours, and more.
Call center KPIs
Key performance indicators are important. They tell you which areas of the call center can be improved and which are doing well. There are many indicators that can be followed. They involve things such as time to answer, abandon rate, call handling time, first call resolution, and more.
Call widgets
Call widgets are simple to put in place and they can greatly improve customer interaction. A click to call button placed on a website can bring your customers closer to you when they have an inquiry. At the same time, call widgets have been proven to increase sales.
Human resources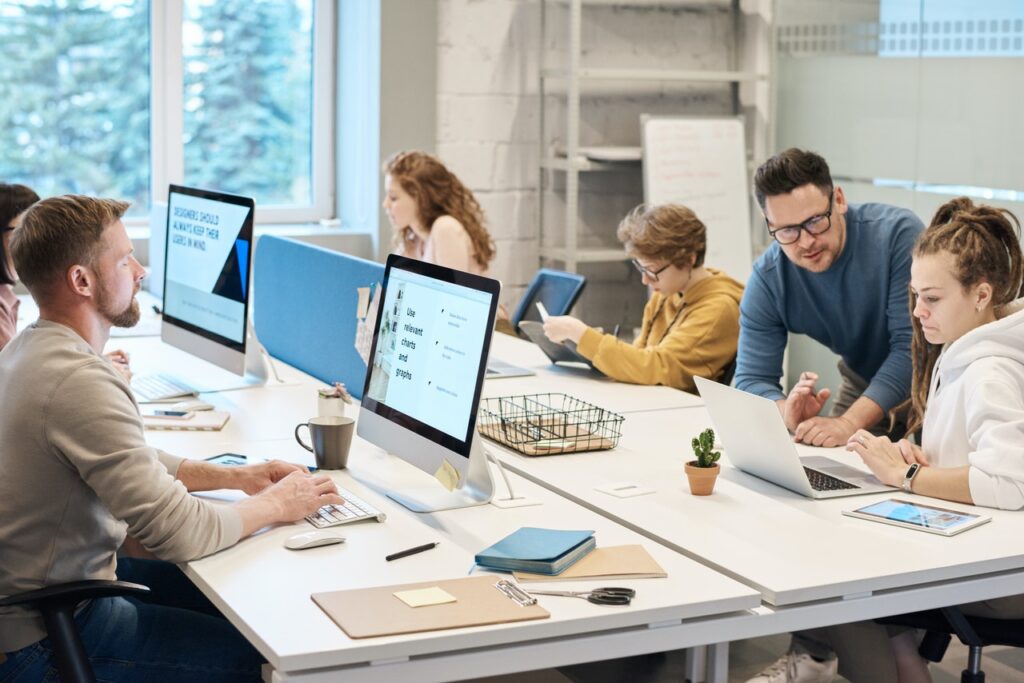 Target audience
Knowing your target audience is key in providing good support or selling products. People can be divided into segments based on their location, age, interests, relationships, and much more. Paying attention to these factors and determining your target audience will prove to be a good call in the long run.
Call center agents
Call center agents are employees who handle all incoming or outgoing calls. Agents need to have some formal training and/or communication skills to handle customers, clients, and prospects properly.
Call center processes
There are many processes taking place at any call center. The main one is the calling processes, which can be broken down into a few parts. These can vary between customer support call centers and sale call centers. The first part usually is a customer calling to a center or requesting a callback. The second part involves an agent working on a customer's inquiry, helping them with issues or simply pitching a sale to a customer. The third part involves a follow-up. This follow-up can include a second round of solving an inquiry, pitching a service, collecting data for analysis, or other. Another process can include processing data, creating detailed analysis, and more.
Quality of calls
Quality of calls depends on multiple factors, both human and technical. A call center should have quality equipment to avoid technical issues, bad sound quality, or trouble with communication in general. Technology these days has evolved, so quality equipment doesn't have to necessarily be expensive. So an investment in it should be a must. The second factor is employing skilled agents. Work in customer support or a sales department is not an easy job, so agents should be resourceful, creative, strong-willed, and have tough skin to handle even the most difficult customers. This can be achieved with natural talent or training. Quality of calls can be measured via feedback, a rating system. This information can determine the overall customer happiness and quality of an entire call center.
SLAs
SLAs (Service Level Agreements) work as an arrangement for meeting targets in a call center or help desk. These can be determined via a help desk software such as LiveAgent. Service level agreements can be custom for any call center, they can be created and customized for specific purposes of any help desk. SLA levels can help you define reply times according to priority, or even keep them updated with business hours.
Ready to give it a try?
Try out LiveAgent and see how the call center feature works in practice. It's free for 30 days, no credit card info required and no strings attached. And while you're at it, make sure to try out our other cool features, such as our top-notch ticketing system, the fastest live chat, helpful integrations with other software or even providing support via social media such as Facebook, Twitter and even Instagram.
So, are you ready to start with a better help desk software? Sign up below and see the benefits.
Looking for a powerful and efficient call center software to enhance your customer service experience?
With LiveAgent's robust and easy-to-use tool, you can streamline your call center operations and provide top-notch customer support to your clients.