What are business hours?
Business hours are office working hours, typically 9:00 AM to 5:00 PM Monday to Friday. In essence, business hours are the hours during which you conduct business. Business hours vary from company to company and from industry to industry.

Why do you need to set up business hours?
Setting up your help desk business hours is important because they affect your service level agreement (SLA) compliance. As an example, without business hours, the tickets that you'd receive on weekends or holidays (basically when your agents aren't working) would remain unanswered for the set SLA duration and result in you being penalized.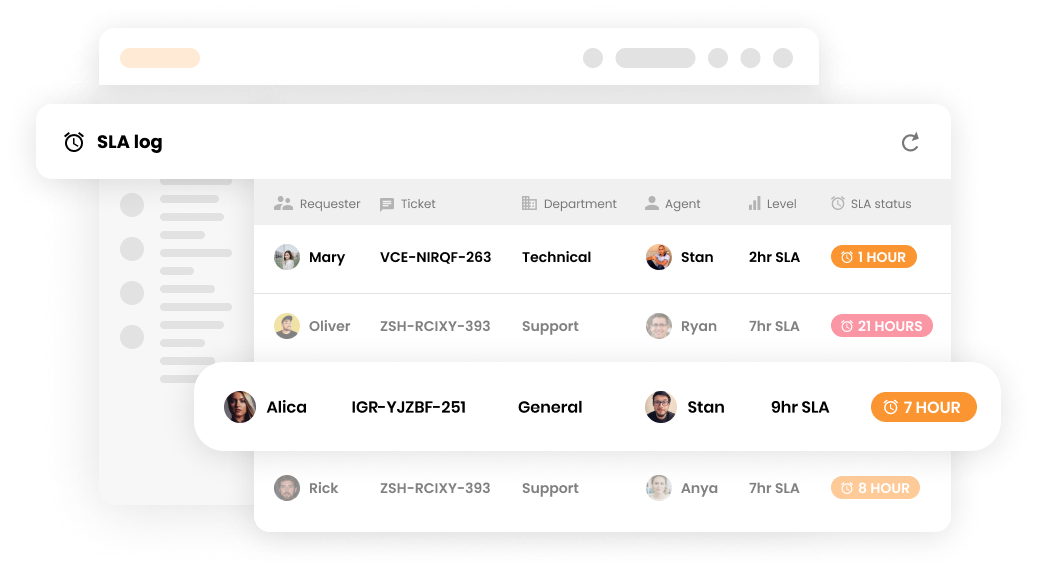 This, of course, can be avoided by simply setting up business hours. You can do this easily in many ticketing software solutions, including LiveAgent. For example, if your help desk business hours are Monday to Friday 9:00 AM to 5:00 PM and you receive a ticket on Friday at 4:00 PM, then by 9:00 AM on Monday, the ticket will be only one business hour old. This will give your agents plenty of time to answer it and not stress about missing SLA deadlines.
Set up help desk business hours
Can't provide 24/7 support? Set up help desk business hours. Try it today with our free 30-day trial. No credit card required.
What are service level agreements (SLAs)?
A service level agreement (SLA) is a contract between a service provider and customer that defines what level of service has to be provided to the customer at all times. SLAs typically cover quality of service, availability of service, and provider responsibilities.
For example, a service level agreement could state that the software provider's service desk has to answer the customer's queries from email, live chat, and the phone within one business hour. If this goal is not met, the customer has the right to reimbursement.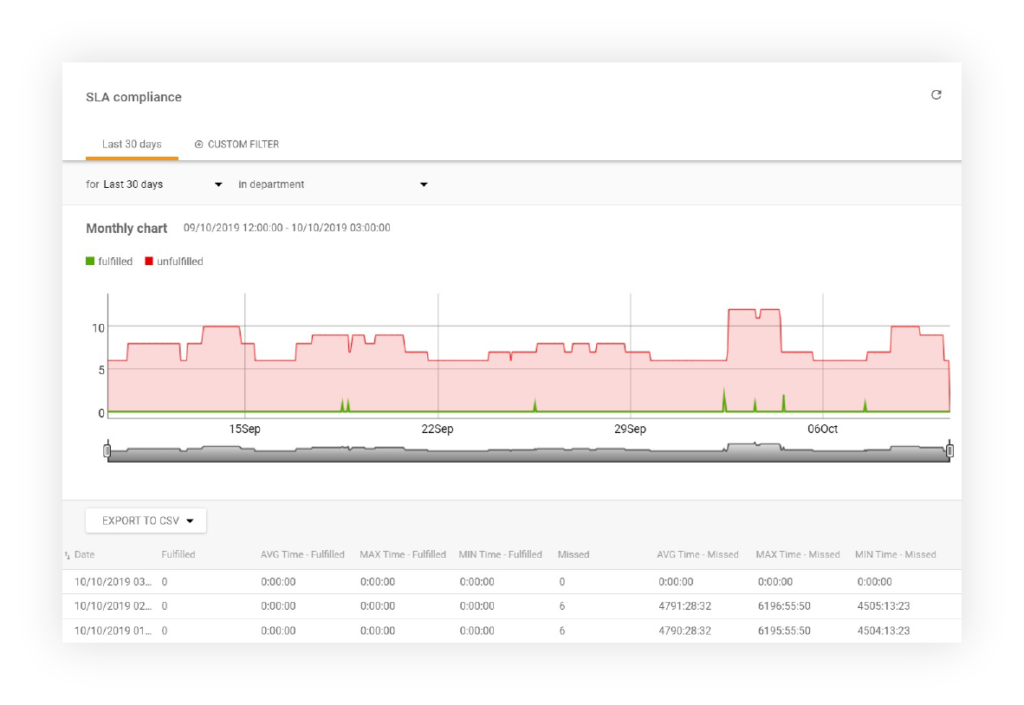 What penalties are there if an SLA is not met?
Typically, SLAs include predefined penalties that the customer can enforce if the service provider doesn't meet the terms of service. These penalties are often handled via credits equal to a certain percentage of the vendor's monthly profit made from the customer's account. If the SLA goal is not met, the customer has the right to reimbursement in the form of a credit, which they can apply to future monthly subscription charges.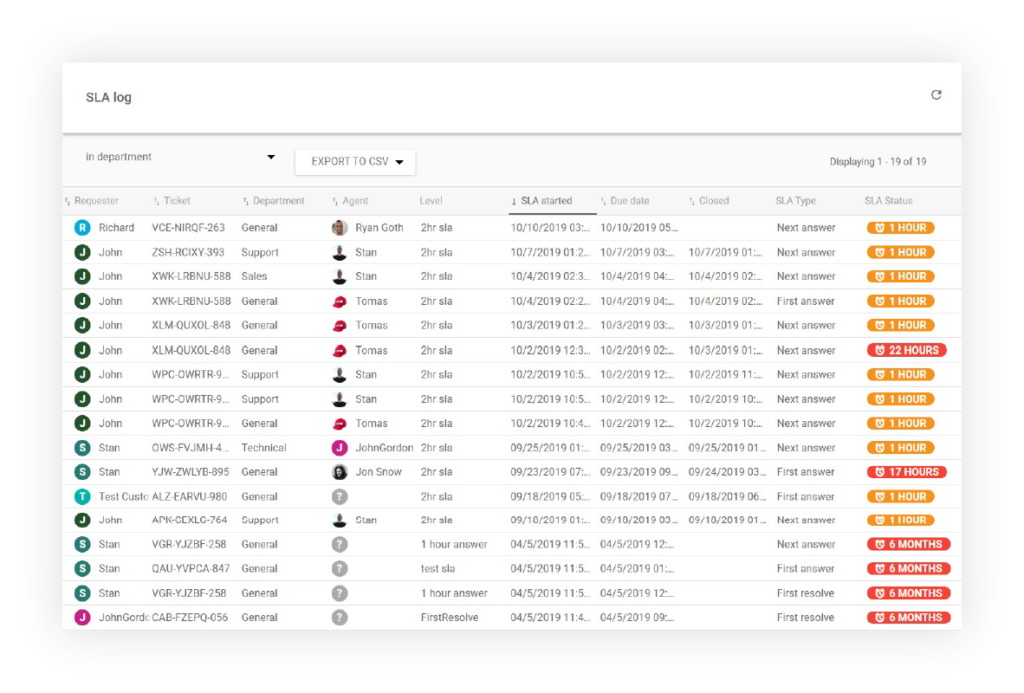 How do business hours work?
LiveAgent's business hours feature configures your SLA levels to take action only during specified time periods with a possibility to exclude holidays.
How to set up business hours in LiveAgent
Log in to LiveAgent
Click on Configuration
Click on Automation
Click on SLA
Click on the orange Create Level button on the right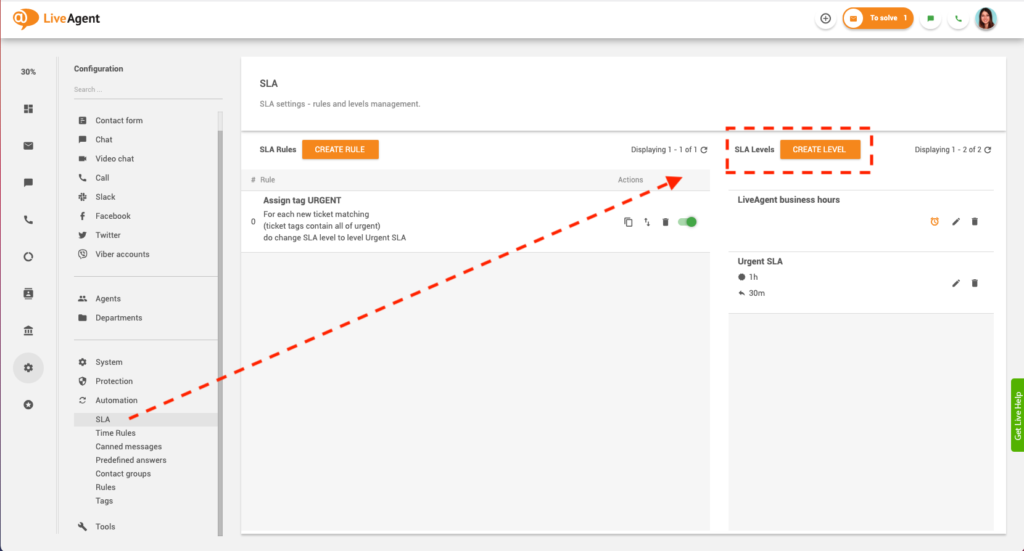 5. Name your SLA level
6. Check the "Times are defined within following business hours"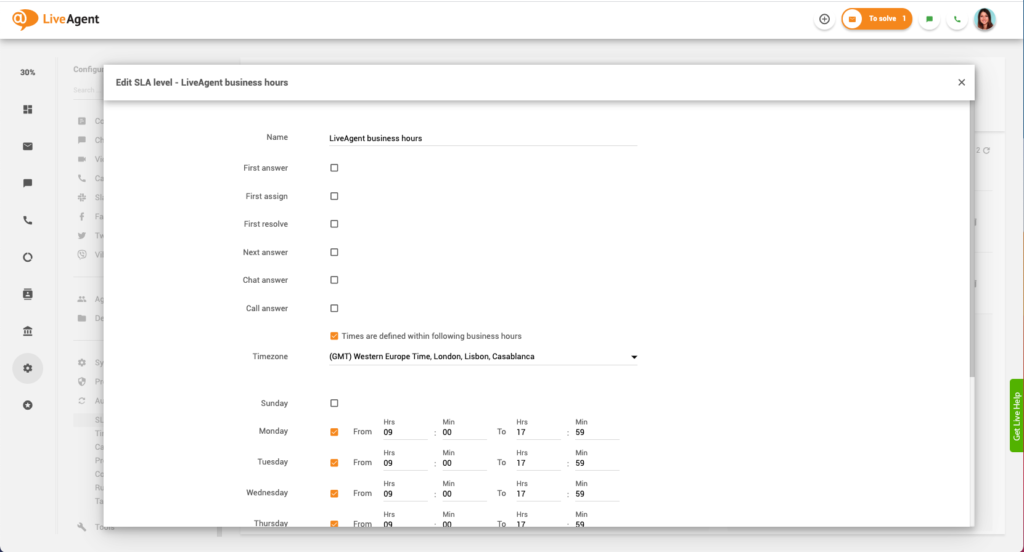 7. Select your timezone
8.Check each box (Monday to Sunday) and set up your business hours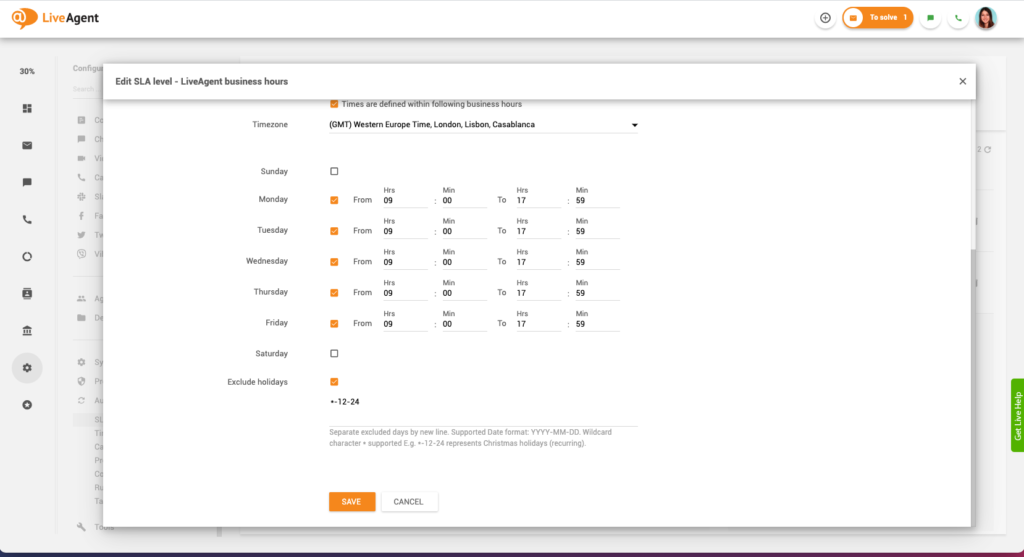 9. Optional: Check "exclude holidays" and define the days you do not work in the YYYY-MM-DD format. If you want to set up yearly recurring holidays, you can use the following format: *-MM-DD
10. Click Save

Happy customers are the best customers
We offer concierge migration services from most of the popular help desk solutions.
How can you benefit from setting up business hours?
Fulfilled SLAs
By setting up business hours, you won't risk missing your SLA deadlines. Your agents will have plenty of time to answer tickets from VIP clients, and you won't have to worry about facing penalties (whatever they may be according to your service level agreement).
Long-lasting customer relationships
By upholding your side of service level agreements (meeting deadlines), your customers will remain satisfied with your service. This will strengthen your client-customer relationship and keep them loyal to your business for a long time. It may even lead to up-sells and cross-sells, especially if they know they can rely on you to answer their questions promptly.
Brand advocacy and more sales
Happy customers can be excellent brand advocates. They love to share their positive experiences with friends, family, peers, and colleagues. Recommendations like this are very impactful. According to a study by American Express, 42% of consumers are likely to make purchases based on recommendations from their close ones.
Knowledge base resources
To learn more about business hours and SLAs check out our knowledge base resources, blog posts, webinars, and more.
How to Setup SLA in LiveAgent | www.liveagent.com | Live Agent01:40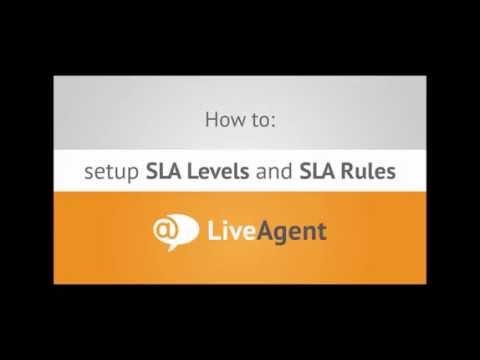 Live Agent
Ready to set up your business hours?
Sign up for our free 30-day trial (no credit card required!) and test out our business hour feature. Discover just how easy it is to meet service level agreement deadlines and keep customers satisfied. 
Ensure timely responses and seamless communication with your customers
Discover how LiveAgent's Business Hours feature can streamline your customer support operations and enhance your team's productivity.