Every business lies at the mercy of its customers. The market is competitive, and the expectations of customers have sky-rocketed. Offering a good product or service simply isn't enough. However, developing good relations with your customers can play a pivotal role in determining the position of your brand in the market. One thing to keep in mind while we discuss the significance of customer interactions is that customer experience is not a one-time thing. It's an ongoing process of strengthening your relationships with your customers.
What is customer interaction?
It is essential to understand what customer interaction is before we get into details of how it can be beneficial for your business. Customer interaction is defined as addressing the demands of your customers and ensuring it through the supply of your product or service. Companies often hire representatives who are trained to provide such customer interactions. Overall, understanding your customers better can give you a competitive advantage in the market.
Infamous Tech blogger at CrowdWriter, Stella Rose states:
"Customer interaction should not only end on a one-time sale, but it should be a long-term relationship between the company and the customer."

Stella Rose
Customer interaction skills and etiquette
Customer service representatives are taught a set of unique skills that are needed to communicate with customers effectively. You may have come across terms such as; New customer, Returning customer, Loyal customer. These terms are a part of a customer interaction cycle.
1. Show gratitude
The key to every relationship is showing appreciation. Especially in business, you have to make your customers feel special. Many businesses train their security guards and staff. For instance; to greet the customers nicely when they enter their stores and thank them when they leave. Not necessarily every customer will buy something from you. However, greeting them will make them remember the experience. A useful trick for memorable experiences is to create a brand association. For instance; by using clever slogans.
For example, consider that the name of your business is Peace Star. You could greet your customers by saying something along the lines of: "I hope you're having a peaceful day!"
By using this tactic, you're using situational advantage. Not only will the customers be pleased with the gesture, but they are also more likely to remember your brand. The customer experience will definitely last longer.
2. Show empathy
Show your customers that they are valuable to you. Then watch the magic happen! Most companies adopt this strategy when addressing customer complaints and issues. The best way to address these concerns is by being apologetic and reiterating. Basically, to show that their complaints are being taken seriously. Another way to do this is to request a customer satisfaction review. Therefore, after each interaction with your customers, the customer is able to leave a review. This option makes them feel heard and satisfied with the fact that their concerns are being taken into consideration.
3. Be creative
The innovation of technology has brought in new ways of interacting with customers. Consider introducing; discount codes, exclusive deals, gift cards, shout outs on social media or sending thank you e-mails and messages.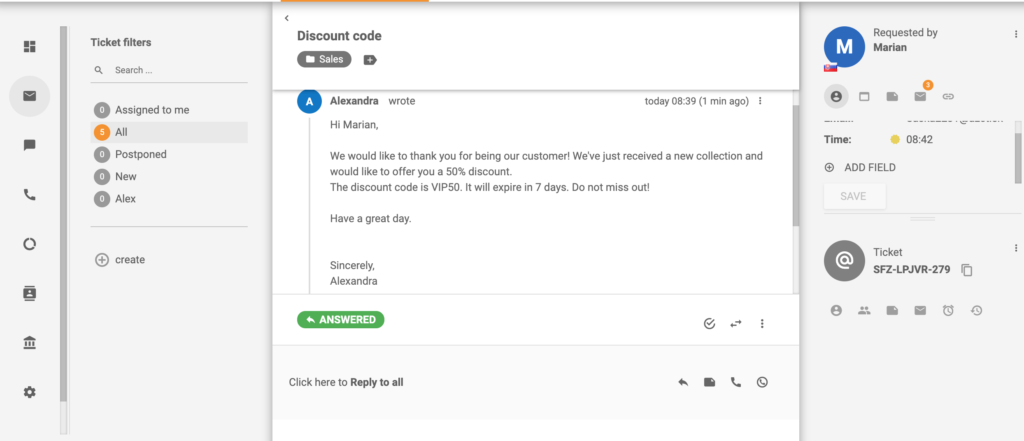 Customer interaction process & map
The cycle of building customer relationships is a one-end or two-end process. To help you understand the process of customer interactions better, check out the map below. It explains each step from the first customer interaction to developing a bond.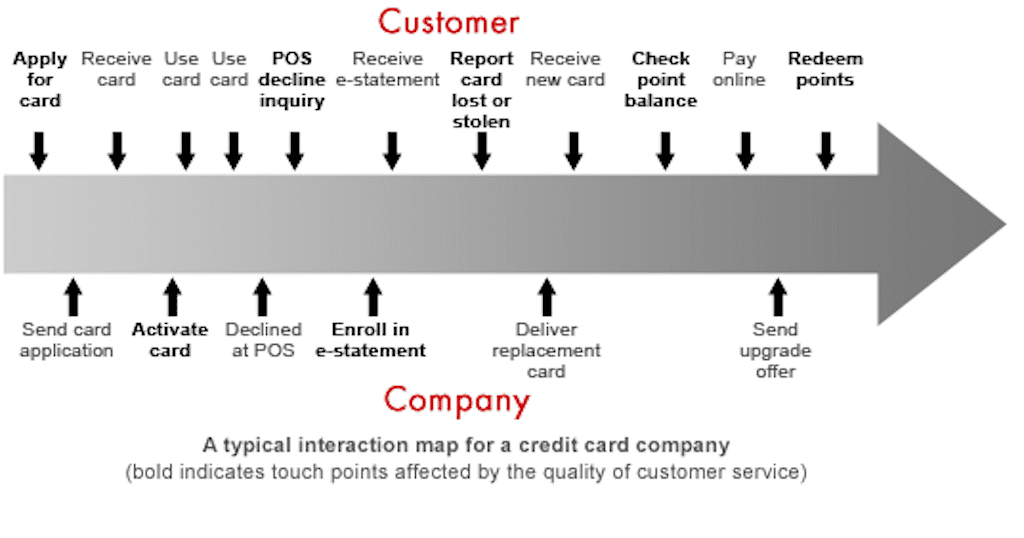 Customer interaction management
Many companies are making use of customer interaction management software. The software makes use of customer support agents that are available to chat with your customers at all times. Customer interaction management software collects data from customers and stores it so that it can be used by support representatives as needed. Advanced customer interaction software, such as LiveAgent, makes use of mobile applications, hybrid ticket streams, and automation rules for automatic ticket distribution.
How can you improve customer interactions?
You can improve customer interactions by:
strengthening your communication skills
being available on multiple communication channels that your customers use
making a list of all touchpoints and analyzing the sites your customer visited, so your brand is accessible on these sites
incorporating social media customer service software that enables your team to respond faster and more efficiently to customer queries and concerns across multiple social media platforms
taking feedback seriously and improving your service per your customer's requests
Excel through customer interaction
To run a successful business, consider the "4 P's". The product, price, placement, and promotion. Focus on customer interactions. Train your staff to utilize their capabilities to the maximum. And make sure you understand the demands of your customers. Once, you have built a strong connection with your customer, their lifetime value will increase significantly, as will your ROI.
Discover on your own
Knowledge is important, but only when it's put into practice. Test out everything you learn in our academy right inside of LiveAgent.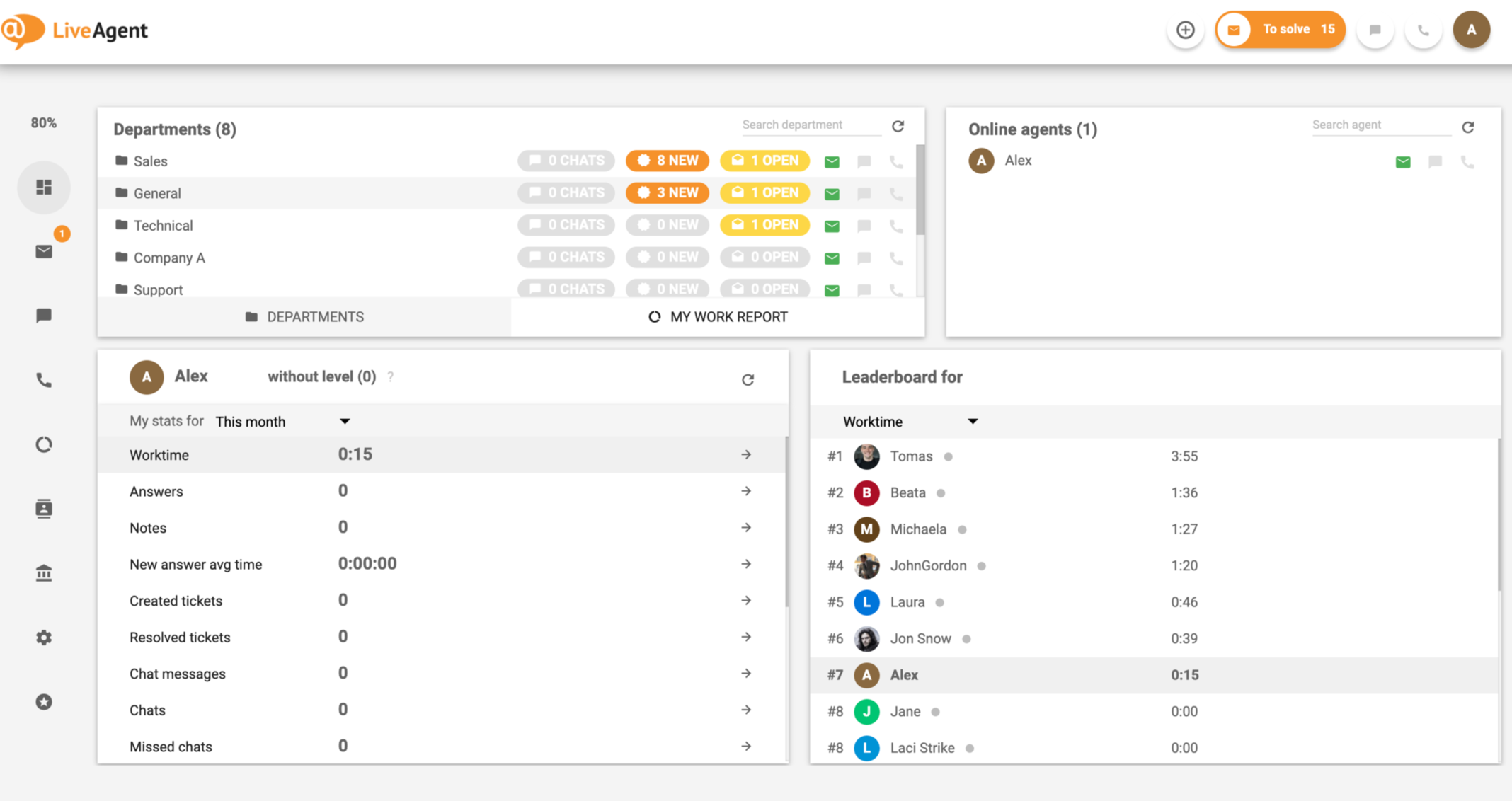 Try out LiveAgent for FREE
Handle all customer inquiries from one interface. Start improving your customer service with a 30-day free trial right away!
Frequently Asked Questions
What is customer interaction?

Customer interaction is essentially communication between a customer and a support agent. It usually addresses the demands of your customers by supplying products or services.

How can you improve customer interactions?

You can improve customer interactions by strengthening your communication skills, being available on multiple communication channels, taking feedback seriously, and improving your service per your customers' requests.

How do you manage customer interactions?