Before we dive deep into the definition, we need to acknowledge two different categories of customer service skills. We distinguish customer service skills into two main groups, hard skills, and soft skills. A person can acquire hard skills through school, training, or courses. For instance, in customer service, it can be product knowledge, analytical or technical skills. On the other hand, the employee's soft skills are given in a way. It is the character and emotional intelligence of the customer service representatives that determines their soft skills.
What are customer service soft skills?
Customer service soft skills are skills that ensure the whole customer interaction/communication goes smoothly. Meaning, the customer receives the needed information to fix their problem and has an overall great experience.
The soft skills to look out for
If you are hiring, make sure you pay attention to the customer service soft skills that the candidates wanting to join your customer service team have. On the other hand, if you are working in the customer service industry, read through these must-have soft skills to find out if you're already the ultimate customer service expert, or, if you can enhance your customer service skills and career.
Proactive listening
Active listening is a crucial soft skill that every customer service professional should possess. Customer service reps should always try to listen carefully to understand the customer's problem. By listening carefully, they'll be able to resolve customer issues and prevent unnecessary conflicts. 
Patience
Patience is a virtue. Customer service can be a tedious job, so some customer inquiries might take some time to solve. Being patient is one of the critical skills every customer service employee should have. If the customer senses that the agent is in a rush or perhaps impatient, it can lead to a conflict and ultimately to an unhappy customer. Moreover, it can result in lousy feedback.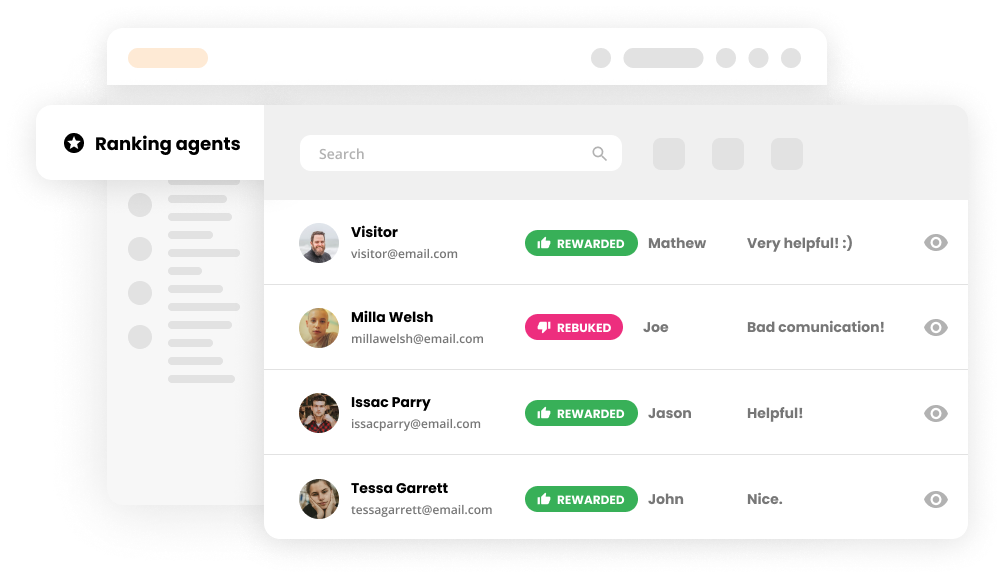 Positive attitude
A positive attitude or, in other words, enthusiasm is another customer service soft skill that goes a long way. Agents with a positive attitude appear relaxed, confident, and ready to help, which is shown via positive language and body language. Overall, customers respond to calm and collected agents better.
However, it is essential to understand that being overly excited or optimistic can be harmful. To effectively solve the problem, you need to be empathetic and match your energy and tone of voice to the customer. For instance, if the customer is upset and experiencing many problems, you should not act overly happy. Just make sure you are assertive, confident, and ready to help with a problem solver attitude. This behavior will display that you will do anything to help the customer.
Friendliness
Would the customer like you to call them Sir/Madam? Or perhaps you can call them by their first name. All of these little details matter because they create the bigger picture. Being friendly is another part of customer service. Although your agents can technically solve customer issues, no one can reach a positive outcome with a bad attitude. Friendliness in customer service is about making the clients feel comfortable to share their problems. Do not underestimate such an obvious but essential soft skill.
Responsibility
Each customer interaction represents a learning experience since no two situations/customers are the same. There are a lot of moments when it is necessary to take responsibility for specific actions. If the agent/company made a mistake/error, they need to address it. Knowing when to take responsibility or, in other words, to say sorry is a crucial customer service soft skill. As much as it is important to apologize, your agents should also know how to develop a solution or at least a temporary fix/offer. This customer serviceability is what will make your support stand out from your competition. 
LiveAgent Product Tour | Live Agent02:25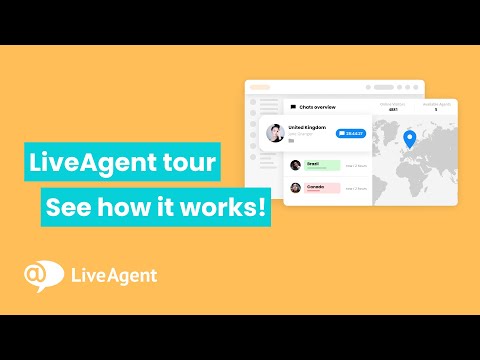 Live Agent
Empathy
Empathy is a key skill to a top-notch customer service experience. It is essential to understand where the customer is coming from. Pay attention to the customer's tone of voice, body language, and the actual words they use. If you make the customer feel heard and respond with sincerity and interest in their situation, their mood/approach will change quickly. For example, a difficult customer will become more open in communication towards conflict resolution. 
However, this is not a skill you can learn in employee training. There's no soft skill training– it all comes from the inside. Therefore, if you are struggling with empathy, try to put yourself in your customer's shoes. How would you feel in this challenging situation? After that, you will be able to have better customer service interactions instantly. 
Communication skills
The customer service role is about explaining complex topics quickly and comprehensively. Thus, the agent's communication skills have the power to change a frustrating situation into a positive experience and turn the angry customer into a happy customer. Overall, excellent customer service communication skills result in improved customer satisfaction, customer relationships, and brand reputation. 
Discover more…
Even if we have the best customer service agents, some things can hold them back and prevent them from reaching their full potential. The actual tools you provide to your customer service reps matter a lot. If you provide customer service online, then having customer service software is a must-have for effective communication. 
What is LiveAgent?
LiveAgent is a help desk solution or, in other words, a customer service software that improves your daily customer communication. Our customer service software combines all the channels into one place, including email, live chat, social media, and the phone. Thanks to our universal inbox, you can answer all customer inquiries from one interface and save extra time that you can use to provide excellent support to even more clients.
Enhance your customer service skills
LiveAgent's academy course on customer service soft skills will help you master effective communication, empathy, problem-solving, and more to provide an outstanding customer experience.
Frequently Asked Questions
What are customer service soft skills?

Customer service soft skills are skills that ensure the whole customer interaction/communication goes smoothly.

What soft skills should your customer agent have?

The agent should have excellent communication skills, empathy, patience, positive attitude, and great listening skills.