What is call center software?
A call center is a place, where calls from customers are handled by a company. It is used to provide customer support, telemarketing, or sell products or services.
Every busy call center should implement call center software to streamline processes, increase productivity, and provide overall better service.
Call center software is a set of applications and tools. There are two categories of this type of software: Customer Relationship Management software and Computer Telephony Integration software.
Call Center Software Demo | LiveAgent | Live Agent04:40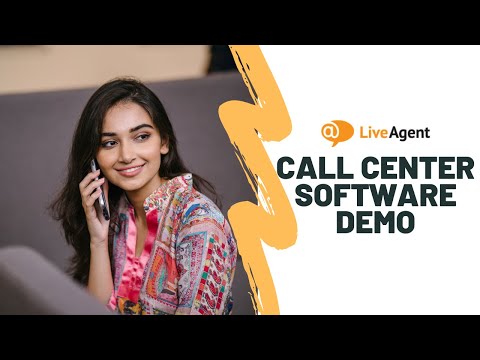 Live Agent
There are also many types of call center software, for example – browser-based, cloud-based call center, or hosted call center software. With cloud-based software all information and data is stored in the cloud. With browser-based software all features and functions are stored in the user's browser.
What is the best call center software on the market? LiveAgent is rated #1 among all call center solutions with over 179+ features and more than 40 integrations. With so many available call center software features you're going to be ready for everything. Whether you're a small business, a solopreneur, or just starting out, LiveAgent provides a flexible way to meet your business needs.
Frequently asked questions
What is call center software?

What features should call center software offer?

Call center tools should be functional, full of features to expand your current processes and user-friendly since your team is going to use it on a daily basis. What you should definitely require from a call center solution is being versatile, including having a reliable call recording solution. Make sure that it offers other additional features such as, call tracking and call analysis, so you can make the most of customers' data and use it not only for sales or feedback, but also for improving your call center management and performance. You should also take a look at the list of integrations, so you can connect call center software to the tools you've already been using: CRMs or email marketing tools, just to list a few.

What are the benefits of call center software?

Thanks to the call center software, customer service is automated and also more effective. Additionally, by implementing call recording software for call center, businesses can better understand customer interactions and train their support team accordingly. Customer satisfaction increases, and this can translate into profit for your company. It also makes it easier for your customer support team to handle inquiries and improve their performance.
Expert note
<p>Call center software streamlines processes, increases productivity, and provides better service. LiveAgent is the #1 rated solution with 179+ features and 40+ integrations.</p>

Andrej Saxon
Sales manager