What is a real-time chat?
Real time chat, also known as online chat or internet chat, is a way of communication and interaction in real time on the Internet. This communication is based on text messages. Two or more people can communicate and also send pictures, videos or audio files.
There are many types of chats – for example, ongoing or scheduled for a certain time. Chat requires a software or messenger application. Some chats require users to registrate or to sign up to join chat groups. Chat software keep adding new features every year such as real-time typing view and many more.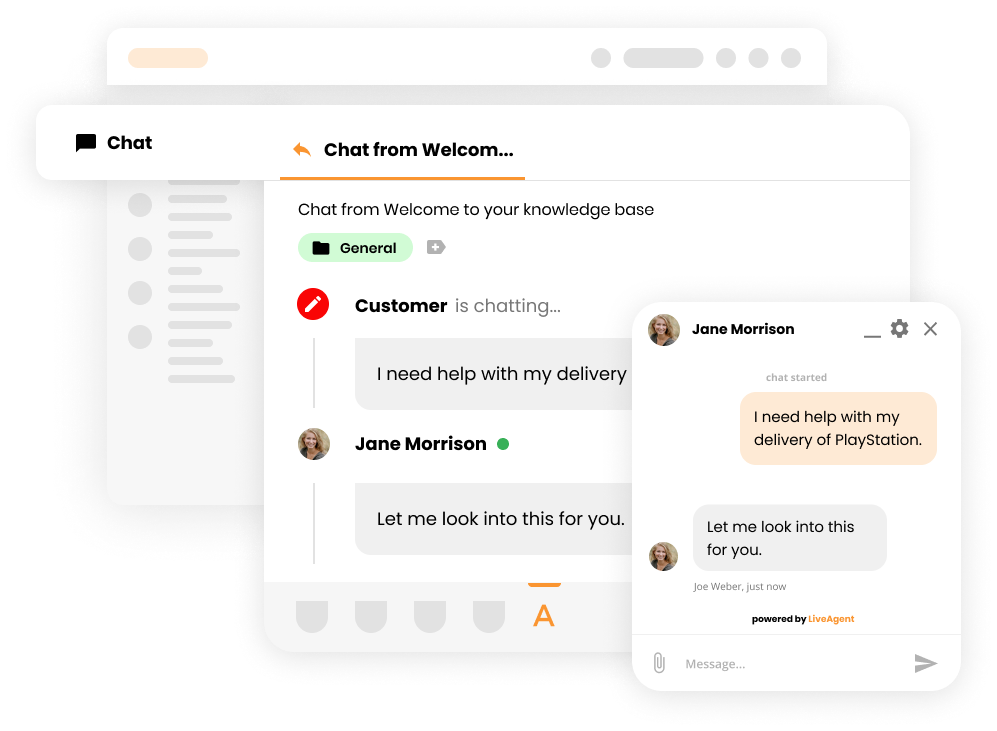 Frequently asked questions
What is the definition of real-time chat?

Real-time chat is an online communication channel that allows you to conduct real-time conversations. It involves the transmission of live text messages from the sender to the recipient.

Does your business need a real-time chat?

If you want your company to be recognized on the market and in the eyes of customers, you definitely need a real-time chat. This type of chat allows for quick communication from the client who has a problem and the chance to get immediate answers and solutions. Real-time chat has the effect of reducing the number of abandoned carts as well as increasing conversions.

Does LiveAgent provide a real-time chat?

LiveAgent provides real-time chat. Thanks to this, you can take your company's customer service to a higher level and make it easier for customers to contact your company.
Expert note
<p>Real-time chat is a crucial tool for modern businesses, providing quick communication, reducing service costs, and improving customer satisfaction.</p>

Andrej Saxon
Sales manager