Call routing is an important feature for any help desk software. It ensures that your customers are routed to the appropriate departments/agents that can solve their queries. To ensure fast and accurate communication, LiveAgent automatically routes calls by priority or assigns them randomly.
This is especially helpful when your customer support team receives a lot of calls. Call routing takes care of even call distribution and works hand in hand with IVR.
As an example, let's say that John wants to inquire about an issue with an order he made earlier on your website. John calls your help desk number, selects the relevant option within IVR, and the call routing feature transfers his call to the next available agent. Thanks to the feature, John doesn't have to dial different numbers for different agents and he doesn't have to wait in a long queue.
Random assignment
New calls will be assigned randomly to one of the agents that's available to pick up calls.
Priority assignment
New calls will be assigned to a free agent with the highest priority and longest time since their last call.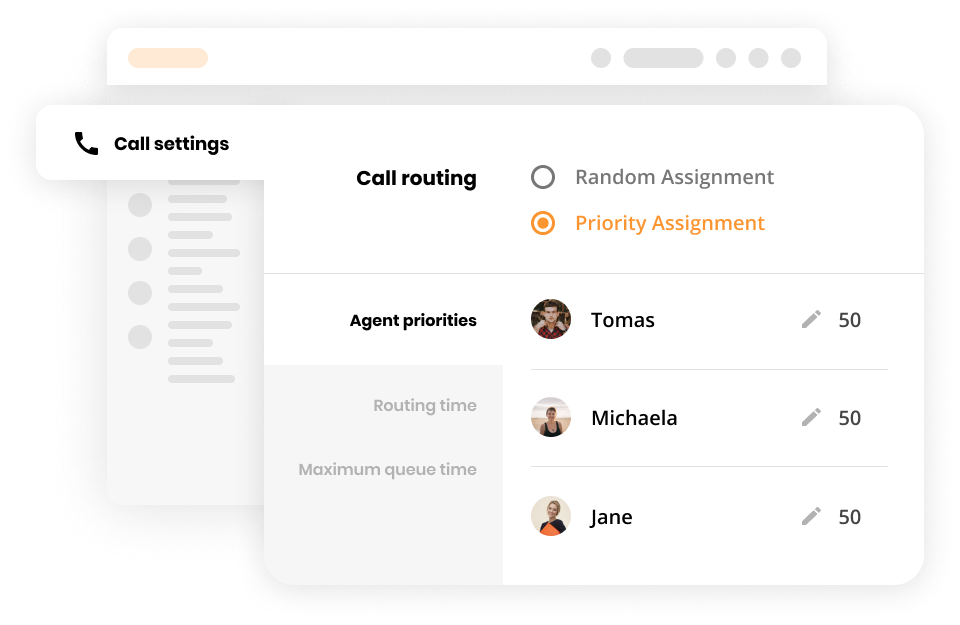 Call routing to a personal device
Agents also have the option to route incoming calls to a personal device, such as a mobile phone. This allows agents to keep providing customer support on the go, or on the device of their choice.

Take advantage of our versatility
Answer calls on the go with apps, or on the office with hardware phones. Try it today. No credit card required.
Start free 14-day trial