Phone support is still amongst the most important ways to provide customers with quick and efficient support. Every help desk should have one, although it's not always convenient or affordable to buy hardware phones. Softphones solve this issue so your help desk can have a level playing field.
LiveAgent's hosted call center software offers the ability to connect and use softphones (software telephones). It allows users to make voice over Internet Protocol (VoIP) calls from computing devices. Softphones are communicating with the call exchange provider via the SIP protocol (SIP trunking).
Calls are still being handled, recorded, and tracked by LiveAgent itself.
Softphone is an optional 3rd party app that works in unison with your LiveAgent call center. If you're already using some kind of softphone client, that is a great benefit.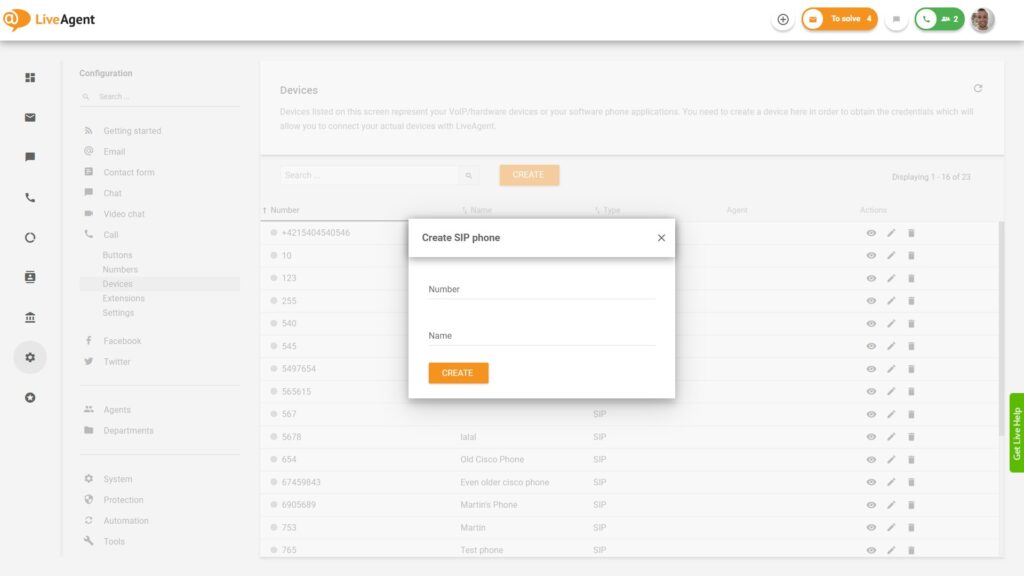 Softphone clients
that enable users to make VoIP calls:
MicroSIP
X-Lite
Ekiga
Jitsi
Linphone
Icanblink
and more…
iOS and Android devices with SIP functionality
LinPhone
3CX
Zoiper
and more…
Knowledgebase resources
Organize your calls with LiveAgent
Connect your favorite softphone to the LiveAgent call center and start providing awesome phone support for every customer. Get started with our free 30-day trial today!