Partner
Partner website
Partner Privacy Policy
What is Zentyal?
Zentyal is an email server and groupware solution based on Linux. It has a free-to-download development addition and available source code. Zentyal comes in two packages – Zentyal Server for SMBs and Zentyal Cloud for hosting providers. The email server solution is primarily for companies with some skill and experience with installing and maintaining email servers. Zentyal offers antivirus and antispam protection, as well as calendar and contact features. 
How can you use Zentyal?
Zentyal is an email server solution suitable for companies with skilled teams that know how to set up, configure and maintain email servers. It comes with native compatibility of Microsoft Active Directory so you can easily manage clients. Zentyal provides customer support for all customers whenever they need help, however it is easy to use even without help. The website offers documentation with many topics about the solution, as well as a customer portal. You can also integrate your Zentyal email with LiveAgent and use it as your primary help desk communication platform.
LiveAgent ticketing system can integrate your virtual mail domains into one dedicated solution for customer support. Take advantage of many productivity features such as a universal inbox that stores customer communication from any channel, or predefined answers that allow you to reply faster. Split tickets when you encounter an elaborate issue or set up rules to create various automations that take care of tasks. 
You can also add more than just an email. Create a digital call center, set up a live chat widget for your website, build a customer portal with a knowledge base, or add your social media accounts from Facebook, Twitter, Instagram, WhatsApp and Viber. Each communication channel is supported by a variety of productivity features that make sure your workflow will be organized and easier to do. 
What are the benefits of Zentyal integration?
Customer support available
Native Microsoft Active Directory compatibility
Unlimited virtual domains
How to integrate Zentyal with LiveAgent
LiveAgent's ticketing system can be integrated with Zentyal via IMAP/POP3. The configuration settings for LiveAgent make this option readily accessible. The following step-by-step guide will help you integrate Zentyal with your ticketing system.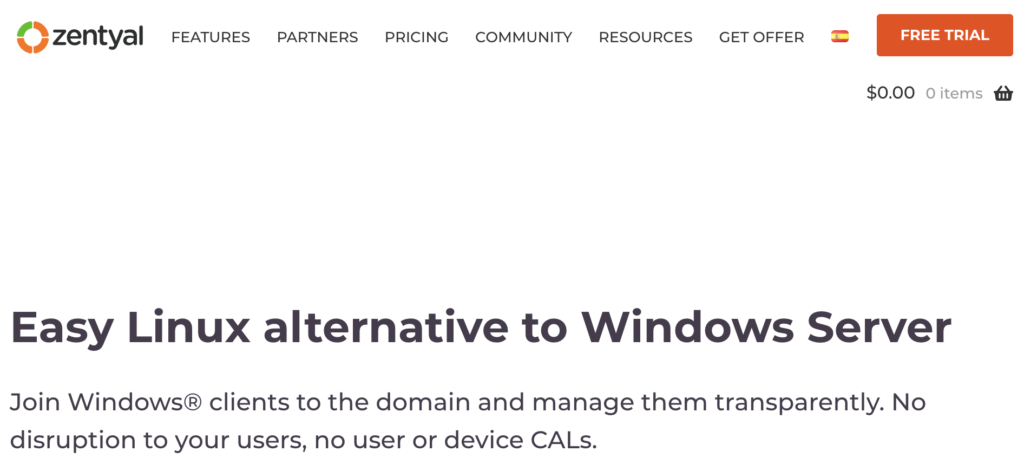 Do you need to install Zentyal first? Simply go to the Zentyal website and choose a plan that suits you. A helpful customer portal section is available on Zentyal's website, including an installation guide. If you have Zentyal access and have already configured it, switch to LiveAgent and continue with the next steps.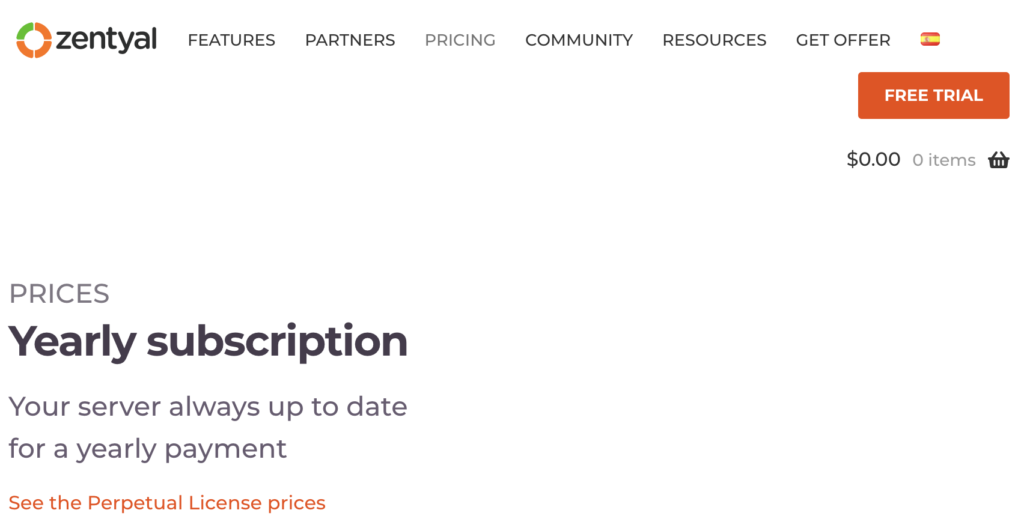 Now that Zentyal is configured and ready for use, navigate to your LiveAgent account. If you don't already have one, start a free trial. Click the top Create button under Configuration > Email > Mail Accounts. You'll see a list of available email providers. Click Other at the bottom and then IMAP/POP3 in the next window.

To successfully integrate Zentyal, you need to provide LiveAgent with the Zentyal details. You must provide a username, password, and email address. Once those are entered, select the method of fetching along with the server information and port. Remember to choose the department responsible for handling tickets from the email address you've entered. Then, click the Save button at the bottom of the window to complete the configuration.
Now, everything is set. Zentyal emails will now be retrieved by LiveAgent from your ticketing system. See what LiveAgent can do in the video below. Additionally, you can review the features page for additional options, as well as the Academy page for more information on customer support.
LiveAgent Product Tour | Live Agent02:25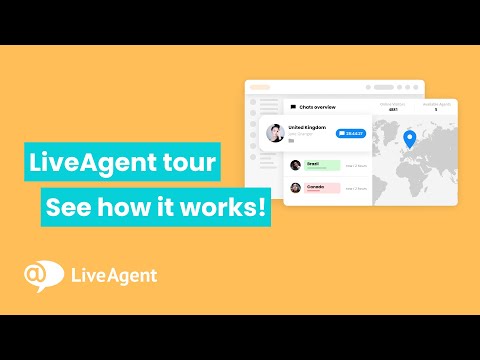 Live Agent
Streamline your business operations with LiveAgent's Zentyal integration
Sync user data, authenticate users, and leverage Zentyal's powerful network management capabilities within LiveAgent's comprehensive ticketing system.
Frequently Asked Questions
What is Zentyal?

Zentyal is a software solution for email and groupware that runs on Linux. A development addition is available for free download as well as the source code. It's available in two different packages: Zentyal Server for small businesses and Zentyal Cloud for hosting companies. A company with some experience in installing and maintaining email servers will benefit most from the email server solution. As well as anti-virus and anti-spam protection, Zentyal offers contact and calendar services.

How can you use Zentyal?

With Zentyal, email servers can be set up and maintained by skilled teams of people who understand how to operate an email server. Microsoft Active Directory is natively supported so that you can manage clients with ease. Whenever a customer needs help with Zentyal, they are able to get it through the customer support department. Zentyal is also easy to use even if no assistance is needed. A customer portal is also available on the website, which contains a number of topics about the solution. As an alternative, you can integrate Zentyal with LiveAgent and use it to communicate with your help desk.

What are the benefits of Zentyal integration?

The benefits are: customer support available, Native Microsoft Active Directory compatibility, unlimited virtual domains.

How to integrate Zentyal with LiveAgent?

Go to LiveAgent and open Configuration > Email > Mail Accounts. Create a new email and select Other. Select IMAP/POP3, provide your details and click Save.

How to install the Zentyal server?

Zentyal server can be installed via the handy install wizard that can be downloaded from the page. It will take you through the entire installation process step-by-step. You can also find a handy guide in the Documentation section of the Zentyal website that includes configuration options and other information.