Partner
Partner website
Since 2001, GBC Networks Oy has been providing telephone systems and VoIP services in Finland, Sweden, Norway, Iceland, Estonia, Latvia, Lithuania, and Spain.
GBC Network's focus is on delivering versatile telecommunications services to businesses. As an innovative partner, GBC uses modern technology to provide competitive prices. It offers a complete VoIP telephone system and operator services, tailored to each customer's needs. This ensures that every customer gets a solution that meets their needs and connects the relevant functionalities for their availability.
If you're looking for a modern and cost-effective communication solution for your company, GBC Networks can help. It even offers a white-label model to implement its solutions for sales.
Customer satisfaction is a top priority for GBC Networks. All solutions are designed with user-friendliness and ease of use in mind. It strives to provide tangible advantages for its customers, such as customer satisfaction and innovative service.
How can you use it?
LiveAgent has teamed up with GBC Networks to make integrating GBC Network numbers into your call center super easy. And the best part? There are no additional fees from LiveAgent for this connection.
If you are interested in connecting GBC Networks with the LiveAgent call center, simply login to your LiveAgent account and follow the instructions.
1. Log in to your LiveAgent account
2. Navigate to Numbers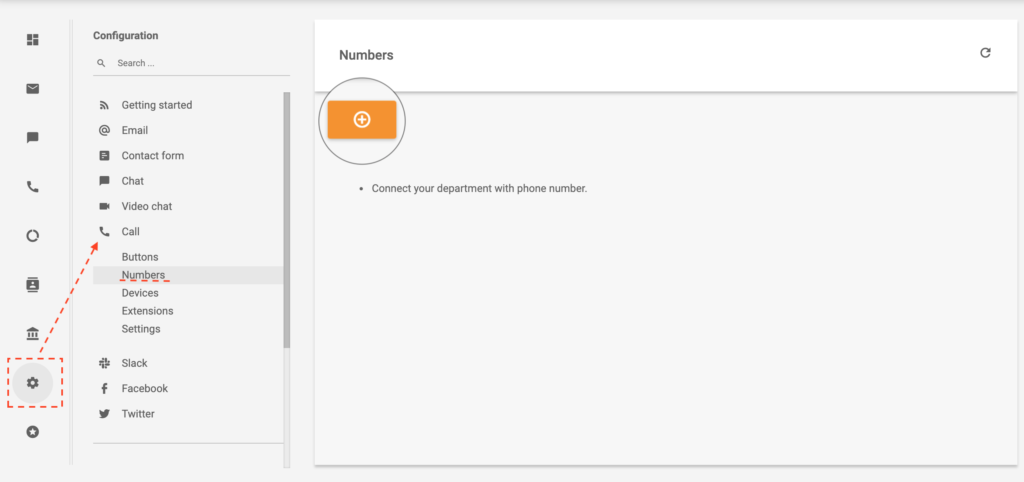 3. Search for GBC Networks.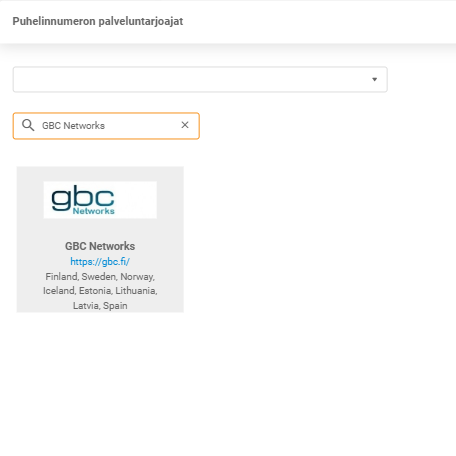 4. Click on add
5. Insert required credentials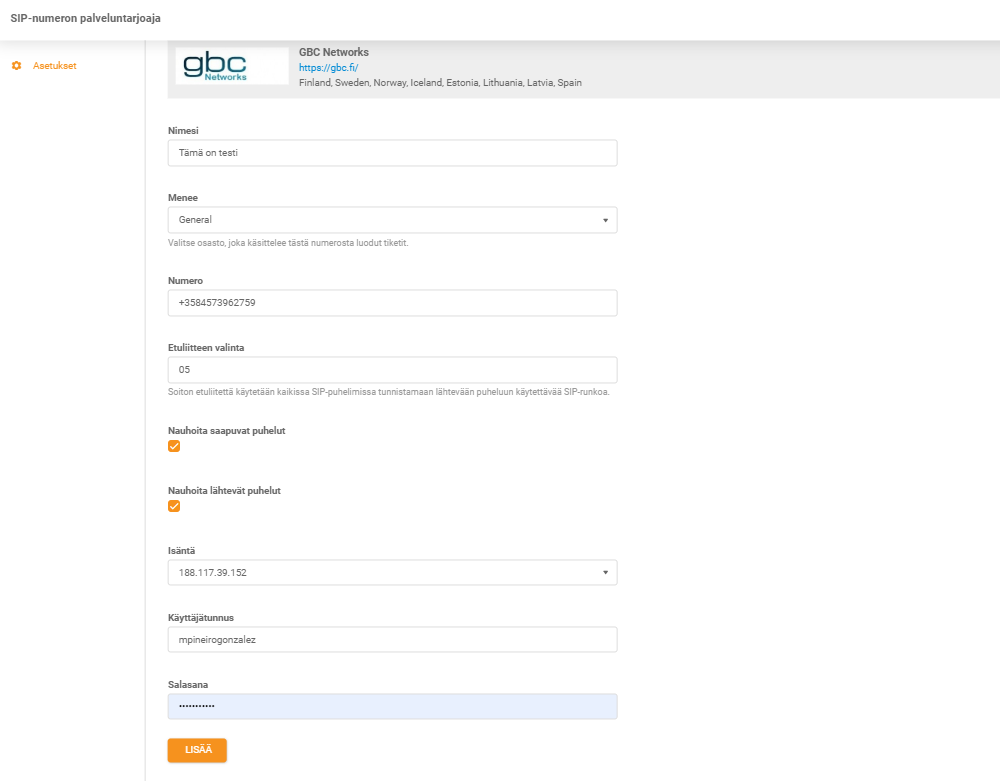 Cost of integrating GBC Networks:
LiveAgent subscription includes integration at no extra cost, whereas GBC Networks offer their services for a fee as they are a separate business.
Key features and benefits of GBC Networks:
Mobile PBX is operator-independent.
Transparent pricing.
User-friendliness and ease of use.
Access in the Nordic and Baltic countries, and Spain
Would you like to learn more about how call center software works? Check out the video down below.
Call Center Software Demo | LiveAgent | Live Agent04:40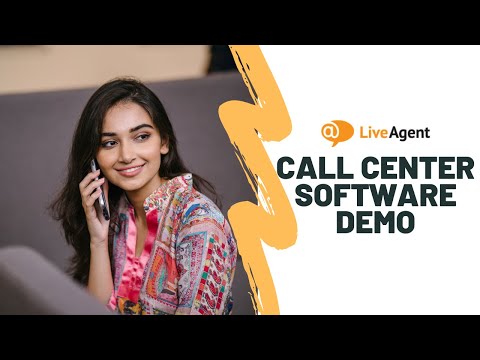 Live Agent
Don't have LiveAgent yet?
No problem! LiveAgent offers a 30-day free trial where you can test the free GBC Networks integration!
Frequently Asked Questions
What is GBC Networks?

GBC Networks is an IT service provider that helps businesses with all sorts of IT solutions. They focus on network design and security, cloud services, phones, and managing IT. They want to make businesses work better by improving their technology. GBC Networks works with all sorts of companies, big and small, in different industries.

How much does it cost to integrate GBC Networks with LiveAgent?

LiveAgent has partnered with GBC Networks. Thus, integration is free of charge. However, keep in mind that GBC Networks charges for its services.

How can you implement a GBC Networks VoIP number inside LiveAgent?

To start using your VoIP number, go to Configurations and select Call. Then, click on Numbers and choose GBC Networks. From there, simply add your VoIP number and begin using it immediately.