Partner
Partner website
Partner Privacy Policy
What is Google Contacts?
Google Contacts is a free service that stores and manages contacts, phone numbers, addresses, and more. It stores both basic contact information and extended information such as physical addresses, departments, employers, and job titles. Google Contacts is great for sorting and filtering contacts. Contacts are automatically imported from your Gmail address book and can be edited to include additional information. This service works very well with other Google apps and it creates a seamless workflow. 
How can you use Google Contacts?
Your contact list from Gmail can be easily transferred into the LiveAgent ticketing system which will handle all of your communication. You can use the integrations to automatically receive notifications about new customers, or customer groups. Many of these actions can be also done manually as well, such as updating, finding, or adding contacts to groups, or creating conversations. You can add new customers, fill in their info, add data, create notes, see their tickets and create a better workflow experience with other app integrations. 
Try importing your Google Contacts into LiveAgent today and manage your clients from your help desk. While the integration is available via Zapier service, you can also import some contact information from Gmail. If you connect your Gmail email account with the LiveAgent help desk system, LiveAgent will extract basic contact information such as email addresses and names from existing email communication. This information is then stored in LiveAgent contacts.
LiveAgent Product Tour | Live Agent02:25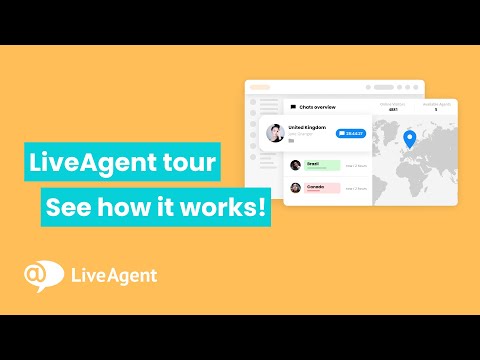 Live Agent
What are the benefits of this integration?
Keep track of customer contacts in your Google account

Fetch email contacts from Google to LiveAgent

You can have all your contacts' information stored in one place
Manage your contacts with LiveAgent
Your business contacts are safe with us. Try LiveAgent ticketing system and improve your help desk.
How to integrate Google Contacts with LiveAgent via Zapier
Zapier is a service that can easily connect two apps with varied resulting integrations. You can choose your own type of integration via a trigger and an action in two apps.
To get started, create a Zapier account and proceed to the LiveAgent + Google Contacts integrations page. 
There are multiple custom options to choose from, so this guide may not go through each detailed option. The process generally stays the same, so you don't need to worry about not being able to finish it on your own.  

Scroll down the page and find the trigger and action selection. Look through the options and decide what kind of integration you would like to create. You can pair multiple options and make it custom. Make your pick and click the blue Connect button. In this guide, we're showing an example with the Google Contact trigger New or Updated Contact and the LiveAgent action Add New Customer.
Next, log in and provide Zapier access to your Google data. Test the trigger and continue to the next step which is setting up the action.
Fill out the required fields and test the integration. Zapier can also help you with its handy guide if you run into any trouble. 

Your integration is finished once you've completed a successful test.
Turn on the Zap. Feel free to return to the page and create more Zaps with different actions and triggers for different results and uses. 
You're done and your integration is finished. Feel free to browse through all possible Zapier integration combinations, and create more connections when you need to. Have a look at what LiveAgent can do by watching the tour video below, or browse through features and integrations pages to get the full picture of LiveAgent's capabilities.
LiveAgent Product Tour | Live Agent02:25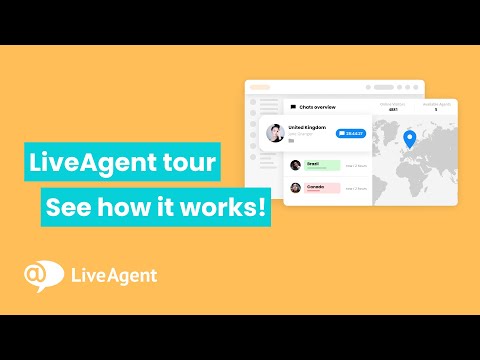 Live Agent
Simplify your contact management process
Access and update your contacts directly from LiveAgent's platform, ensuring accurate and up-to-date information with LiveAgent's Google Contacts Integration.
Frequently Asked Questions
What are Google Contacts?

Google Contacts is a platform that allows you to store important contact information. It can be utilized for company customers/clients.    

How can you utilize Google Contacts inside LiveAgent?

Integrating Google Contacts with LiveAgent is a great way to have all of your contacts in one place, so you do not have to switch between these two platforms. Moreover, your customer service team can easily update the contact information, add new contacts, and even start chatting with them from LiveAgent.