It's 2024, and we live in a world of digital technologies. It has never been more critical for businesses to adopt a more personalized, customer-centric approach. Thanks to the rise of the latest, most advanced technological solutions, modern companies have many options at their disposal for handling their customer service and support needs. 
However, integrating various tech tools into your business processes might cause disturbances with your ongoing operations. Fortunately, the best customer service portal software tools are designed to integrate with your existing systems seamlessly.
More importantly, these tools aren't complicated to set up or require specific system requirements. To help you choose the best software, we've developed a list of the 25 best client portal software solutions.
All the tools mentioned in this article can significantly improve your inbound and outbound communication with your customers, provide them with the customer service they deserve, and more. These are currently the best solutions on the market. Read on to find out more about each tool, the best features, pros and cons, pricing, and more.
What is client portal software?   
A client portal software is a customer portal software tool that acts as a self-service platform. The portal provides your customers with access to detailed information regarding your products and services 24/7/365. It can either be a web application or a website that offers secure client portal storage space to share and distribute important information and documents.
This software tool allows companies to create multiple dedicated support portals, establish online forum software options for your community, and keep their staff in the loop. 
Self-service web portals and community forums are an excellent way for companies to provide a secure client portal that can serve as a digital gateway for their consumer base. 
Why use client portal software in your business?
For years, businesses have been using many different collaboration and communication solutions to enable data flow within their organizations. These solutions are called intranets and allow companies to establish a safe environment for effective collaboration with their target audiences. However, intranets are more suited for handling internal operations. 
Knowledge Base / Customer Portal Demo | LiveAgent | Live Agent05:07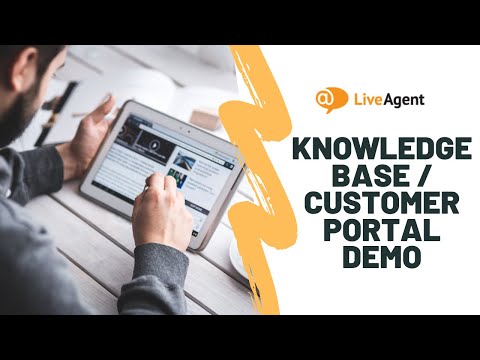 Live Agent
Problems arise when a company needs to extend the same functionality and efficiency for external business processes as well, and that's where a client portal software comes into play. Let's see how using client portal software can benefit your business.
Improved customer collaboration and communication
A client portal software is essentially a digital portal with several self-service options that your customers, clients, employees, and suppliers can use to find all the information they need when they need it. 
It's a secure portal that provides 24/7 customer support and allows businesses to enjoy a decreased support request volume. Offering a customer portal can increase customer satisfaction and improve the personal connection with your brand, which guarantees an improved user experience.
Improved accessibility
The goal of a client portal software is to provide your consumer base with easy access to relevant information. You can use it to create your internal knowledge base to serve as a source of information for your online community. 
Use it to develop your community forum where your consumers can tap into various options for getting relevant information. Your community forum should include:
Knowledge base articles, troubleshooting tips, and FAQs
Client projects
Collaborative services
Document sharing options
File sharing options
Free client access
Build customer loyalty
One of the most significant advantages of client portal software is its customizable interface. It's packed with options that you can use to organize and personalize your user interface to suit your customer service and support needs better. 
Creating, updating, and managing and accurate information will result in increased customer loyalty and customer retention.
Improved customer service
Perhaps the biggest benefit of using client portal software is the chance to take your customer service to the next level. Recent studies have shown that more than 70% of consumers expect unprecedented levels of customer service.
Then, there's also the fact that consumers have different preferences when it comes to communication channels. Some prefer live chat, others desire phone conversations, while others prefer email. 
However you take it, modern consumers prefer to communicate with brands via their preferred channel. More importantly, they want to do it on their own accord, whenever and however they please. 
Increased responsiveness
Modern consumers will appreciate a brand that gives them 24/7/365 access to a client portal in which they can find all the necessary information they need. 
Your customers will be able to receive customer support outside of working hours. That can be incredibly useful for both your customers and collaboration with clients. If we consider that remote working is on the rise (16% of companies are now fully remote), increased responsiveness becomes vital.
Top 5 client portal software compared
| | | | | | |
| --- | --- | --- | --- | --- | --- |
| Contact center | Capterra Rating | Web based | Free version  | Free trial | Starting price  |
| LiveAgent | 4.7/5 (approx. 1K reviews) | YES | YES | YES | $9 per agent/mo |
| Huddle | 4.3/5 (approx. 2.5K reviews) | YES | YES | NO | $19 per agent/mo |
| Zendesk | 4.5/5 (approx. 1.6K reviews) | YES | YES | YES | $14 per agent/mo |
| SmartVault  | 4.6/5 (approx. 660 reviews) | YES | NO | NO | $65 per agent/mo |
| Onehub | 4.5/5 (approx. 570 reviews) | YES | NO | YES | $19.95 /mo |
Dated as of May 27th
Best client portal software features
With so many client portal software solutions at their disposal, businesses are having trouble choosing the one solution that suits their specific customer service and support needs. Perhaps this list of the best client portal software features can help clear things up.
Knowledge base
A client portal software solution should be fully scalable with an intuitive interface and user-friendly features to help businesses manage their knowledge repositories efficiently. 
However, it's essential that your solution supports multiple knowledge bases and allows you to manage internal and external knowledge bases without any limitations.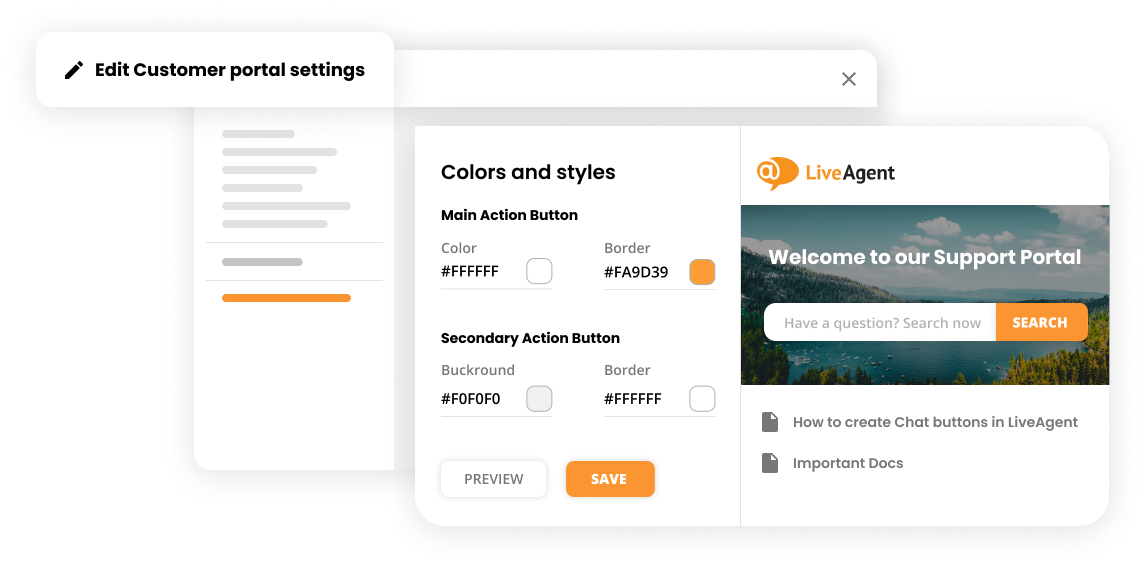 Choose a software tool that allows you to create a multiple-knowledge base with the FAQ page and different categories that will also include relevant articles in your industry, as well as a WYSIWYG editor. 
With a powerful knowledge base app, you can effectively manage and organize your multiple knowledge bases, ensuring that your clients have easy access to the information they need, all within a user-friendly and intuitive platform.
Community forums
Every business needs internal/public community forums with fully customizable categories and SEO optimization based on keywords and phrases. Your client portal software should provide such features but in a way that matches your design aesthetics.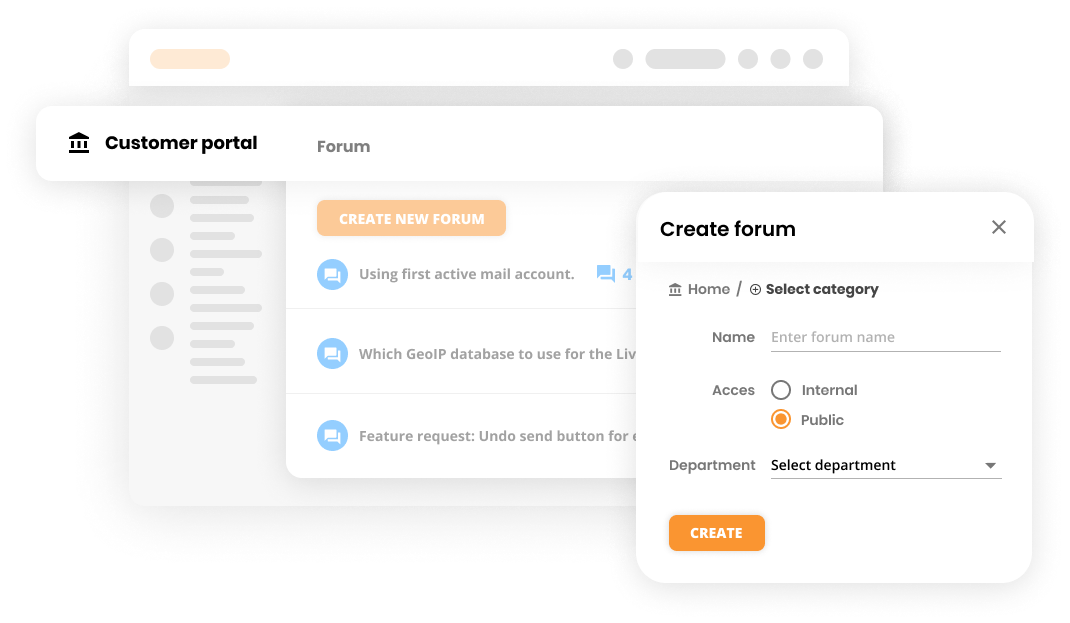 Ticket management and tracking
Your perfect client portal software should be fully transparent with a unified inbox that empowers your customers to take action. It would be even better if your solution included a hybrid ticket system with ticket submission and ticket history options.  
A proper ticket tracking system allows your customers to manage their tickets and requests on their own. With automated ticket distribution, your customers can track their resolution progress, review submitted tickets, view past tickets, and more.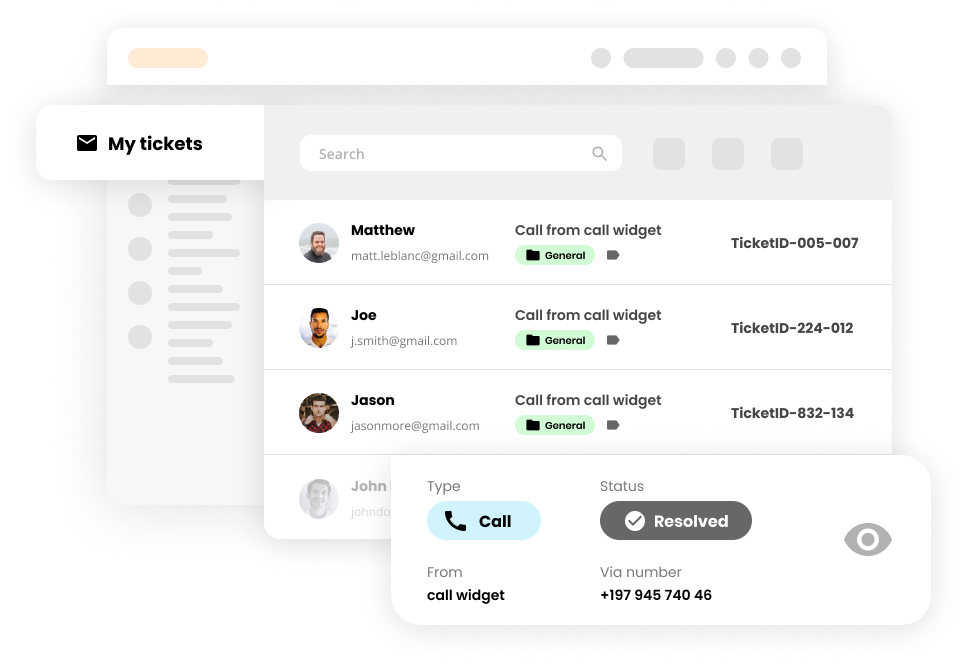 Choose software that includes an option to set your own rules, such as action rules, time rules, SLA rules. With such software, you can monitor transfers, postpone or change ticket priority, track resolution, and delete tickets efficiently.
Live chat
Live chat is one of the most important features a client portal software can have. It's easily integrable and encourages customers to contact your customer service agents if they can't find the information they need.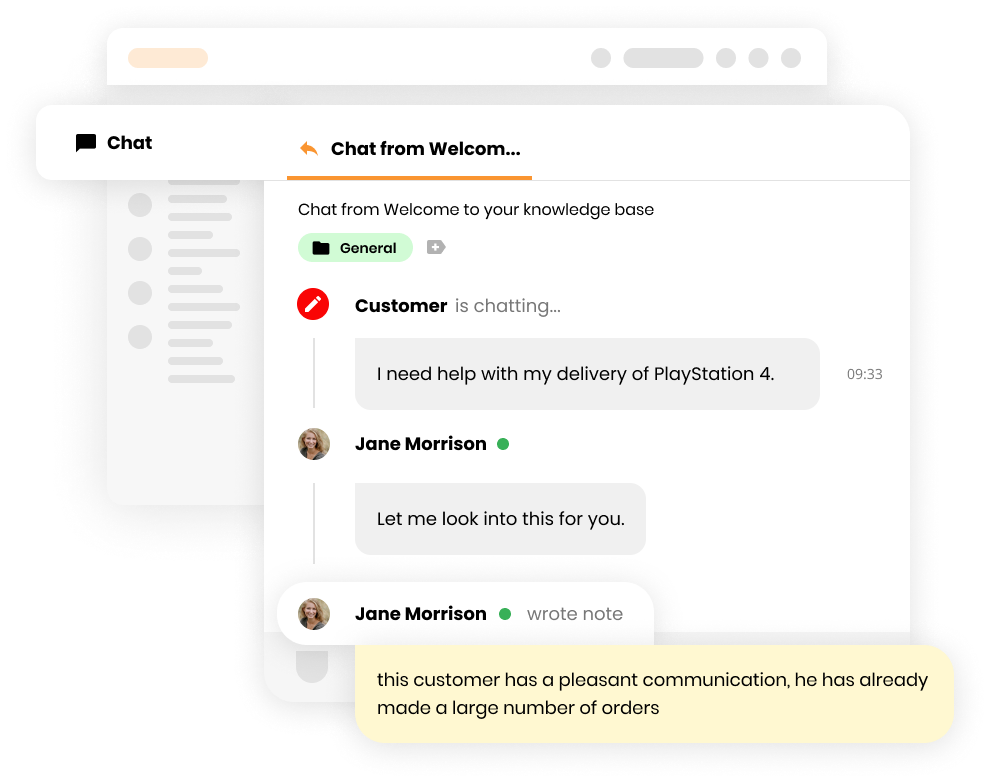 Integrate live chat with your knowledge base to harness the power of automation and email ticketing to provide your customers with the customer support they deserve. LiveAgent is an excellent client portal software with an integrated live chat option that allows you to:
Choose a chat button to organize your communications better
Customize your chat windows
Integrate live chat to your website
Send proactive chat invitations to make customer interactions faster and more efficient
Create post-chat surveys
Monitor your current website traffic to see how many online visitors there are on your website
Built-in CRM
A client portal software should have a built-in CRM to provide agents with relevant customer information, past queries, orders, and interactions across all communication channels.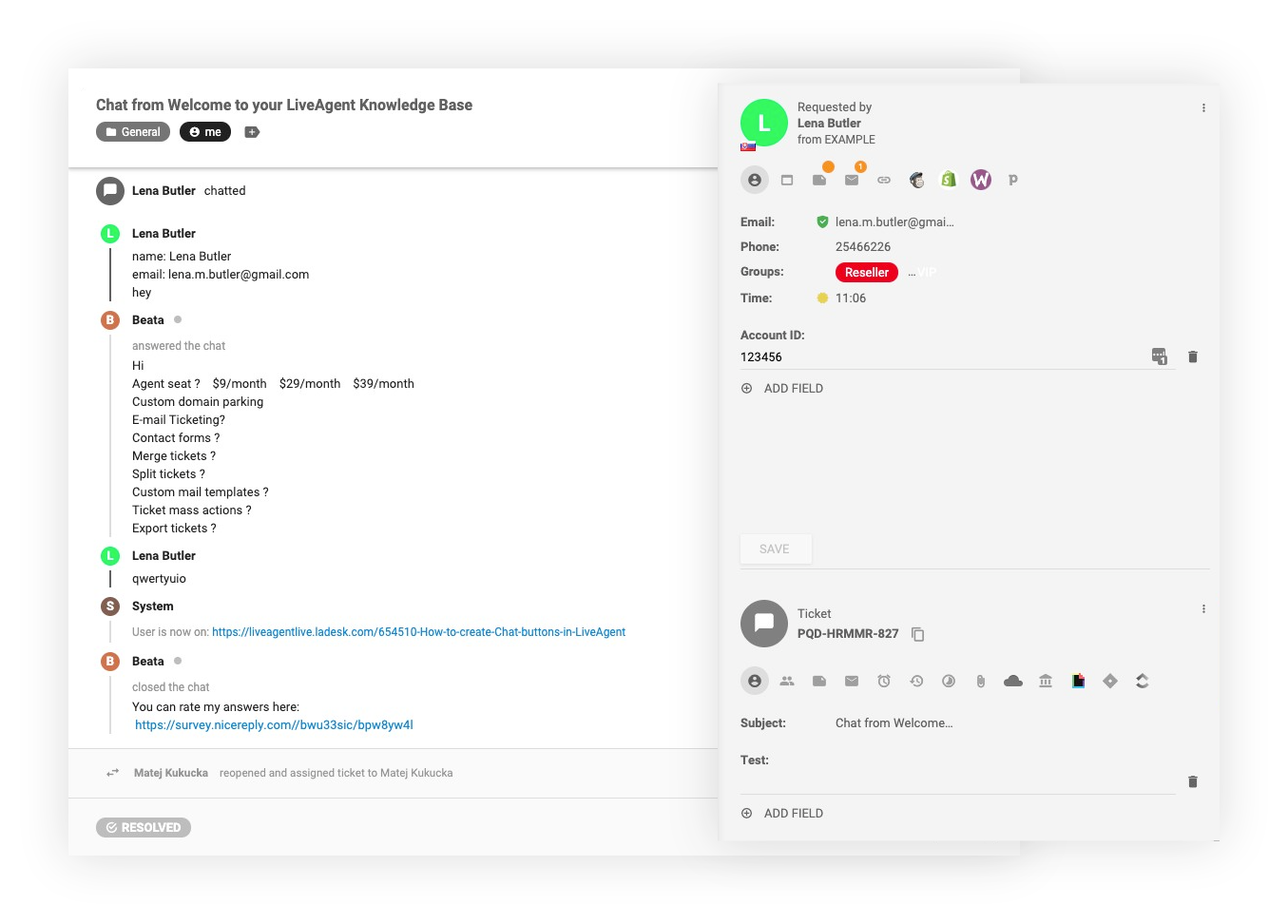 A built-in CRM is an excellent option that helps you gain control over your customer communications. More importantly, it allows you to store all of your contacts' information by adding as many contact fields as are needed.
How much does client portal software cost?
Finally, before you decide which client portal software to go with, you should take pricing into account. How much a specific software solution costs depends on the available pricing plans. 
Some software solutions base their pricing on a custom pricing model, while others use freemium pricing models. Pay special attention to details such as the cost of the user per month or month per user. If your business has specific needs, going with a solution with a custom pricing model is your best option.
Top 25 providers
1. LiveAgent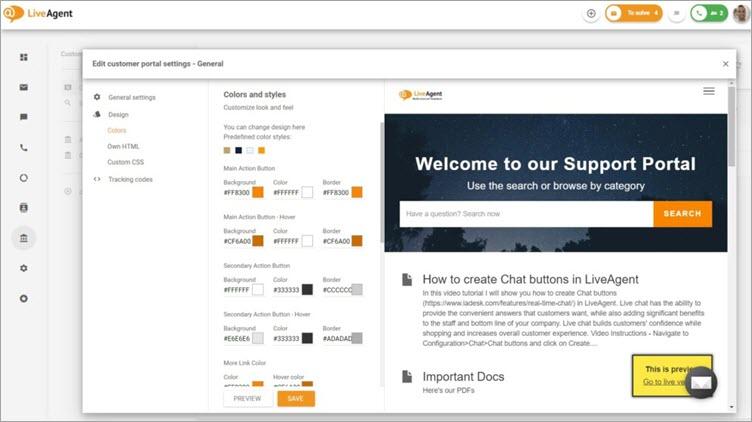 Out of all client portal software solutions out there, LiveAgent is probably the best, most effective customer portal solution on the market. If your business needs a solution to deliver exceptional support at incredible speeds, LiveAgent should be your number one choice.
This cloud-based customer service software helps companies handle increased ticket volumes by allowing them to create multiple customer portals and knowledge bases. More importantly, it also includes a fully customizable WYSIWYG editor that allows users to create how-to guides and articles, community forums, informative FAQ pages, and more.
Key features
Multiple customer portals and internal and external knowledge bases
Social media, call center, email ticketing, and live chat integrations
Powerful automation rules
24/7 customer/user support
Multilingual chat widget for providing support in multiple languages
FAQs, forums, SEO how-to articles, feedback
Multichannel ticket tracking
Unlimited users and storage access
Built-in CRM
Pros
Ease of use and exceptional functionality
Perfect for growing businesses
Intuitive interface
Mobile support
Cons
Price
LiveAgent offers four pricing plans:
Free
Small: $9/agent/month
Medium: $29/agent/month
Large: $49/agent/month
A free 30-day trial is included at the All-Inclusive level. No credit card is required.
Try it out
Leverage the full power of LiveAgent client portal software.
2. SuiteDash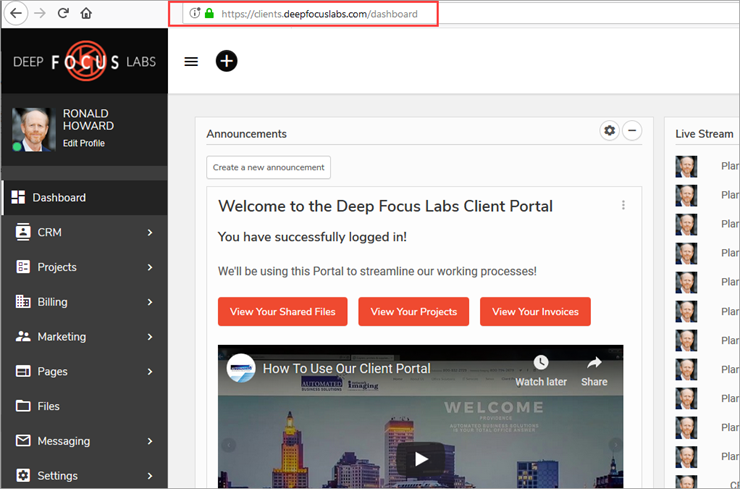 SuiteDash isn't just an ordinary client portal software but an entire cloud-based and fully integrated platform. This software solution is an excellent option for small to medium-sized companies. While many companies struggle with getting multiple solutions to work together, SuiteDash overcomes this challenge with ease. 
It provides access to all the most commonly used features, tools, and options to handle customer service and support needs effectively. If the all-in-one solution is what your company is looking for, SuiteDash might just be the right option for your business and customer service needs.
Key features
Full-featured client portal and CRM
Task and project management
Intuitive collaboration and file-sharing tool
Recurring, invoicing and estimates subscription payments
Drip and email marketing tool
Privacy compliant messaging
Live chat and real-time customer support
GDPR and HIPAA compliant
Pros
Excellent solution for streamlining communications
Great automation features
Responsive customer support
Interactive dashboard
Cons
Some features are not intuitive
Workflow automation can be glitchy
Price
SuiteDash offers three pricing plans:
The Start plan: $19/month
The Thrive plan: $49/month
The Pinnacle plan: $99/month
Every pricing plan comes with a 14-day free trial, and no credit card is required to start the trial.
3. Monday.com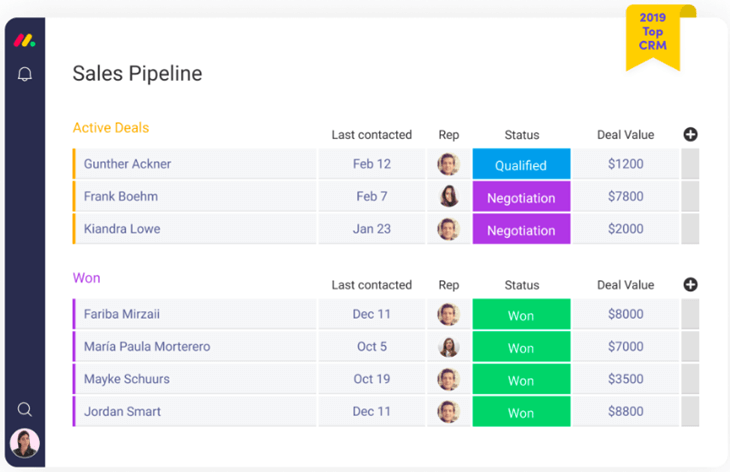 Monday.com is a client portal software with a built-in CRM to help companies manage customer data in a much more effective and organized way by allowing them to monitor and track all customer interactions and processes in separate threads. 
The solution comes with an option to build fully customizable dashboards so that your customer support team gets a clear and organized view of all business opportunities, performance, processes, sales, and so on. It allows you to share your progress with your customers/clients and is a suitable solution for businesses of all sizes.
Key features:
Shareable dashboards with access to clients
Due date notifications and automatic reminders
Automated task assignment and scheduling
Online lead generation and capturing
Community forums, client guides, tutorials, and webinars, including FAQ pages
Fast onboarding and platform adoption
File storage space
Pros
Ease of use
Premium plans include unlimited storage
Free trials include unlimited boards and users
Cons
Time trackers are glitchy and need improvement
Some social media integrations are missing
Reporting could be more robust
Price
Monday.com offers four pricing plans:
Basic: $25/3 users/month
Standard: $39/3 users/month
Pro: $59/3 users/month
Enterprise: Custom pricing model
The prices mentioned above are based on three users. If there are more than three users, the price will increase.
4. Nifty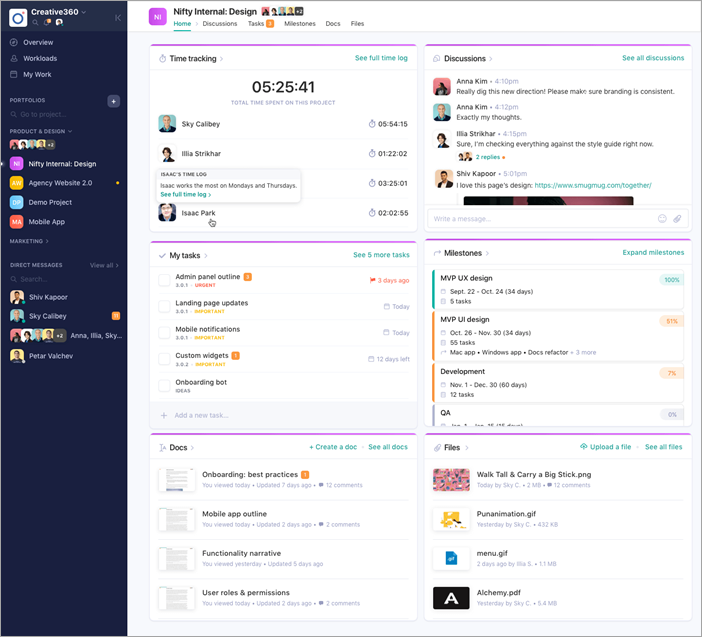 Nifty is an excellent project management tool that can be easily customized and turned into a real-time, full-featured client portal. Many companies use Nifty to combine customer collaboration, communication, and management under one roof and improve team productivity, customer service, and more. 
The tool can reduce project development cycles, but its biggest strength is combining automation, communication, and collaboration in one user-friendly platform. It's a perfect solution for companies that need client and customer interactions, including project stakeholders and organizational goals, organized in one place and on schedule.
Key features
Project portfolio dashboard for organizing projects by folders, clients, department, or team
Automated task scheduling and assignment
Built-in automation for sending auto-invitations, document creation, tracking progress, and task completion, and track-list milestones
Client permission
Project overviews, open API, task and milestone dependencies, and task recurring
Onboarding features such as video guides, tutorials, and live chat support
Pros
Advanced features
Very user-friendly
No steep learning curve involved
All pricing plans include a wide range of features
Cons
The onboarding process needs more in-app information
Sprint velocity needs improvement
The task/milestones feature needs better navigation
Price
Nifty offers four pricing options:
Starter: $39/month
Pro: $79/month
Business: $124/ month
Enterprise: Custom model pricing
5. Kahootz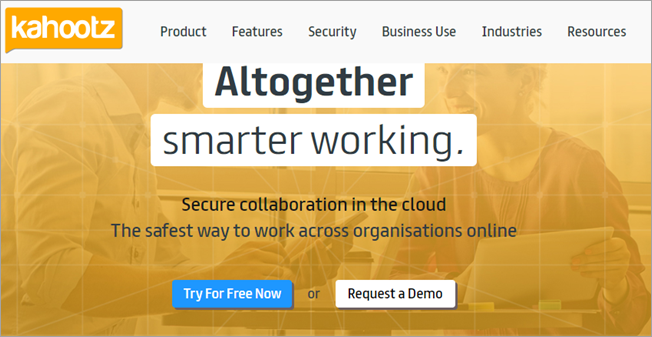 While Kahootz has a substantial learning curve and requires a little bit of IT consultancy, training, and tech-savvy, your customer service staff will get a user-friendly, powerful tool for secure communication and collaboration in the cloud-based environment. It allows customer service and support teams to set up workspaces and provide clients with an exceptional level of cooperation in a timely manner. 
The biggest strength of Kahootz is its incredible level of security. The software provides many safety and security features to ensure your data is safe. More importantly, it offers options to audit security credentials independently – a thing that makes Kahootz a perfect solution for governments, large enterprises, and so on. 
Key features
Advanced document management with approval, direct editing, and version control workflows
Personalized and customized surveys for gathering client feedback
Client-friendly and engaging databases that allow them to leave their votes on product/service enhancements
Client content management controls
Online community with blogs, articles, and forums
Customization and personalization features
Pros
Ease of use
Great mobile support
Excellent solution for remote working
Elimination of redundant emails to save time
30-day free trial
Cons
Email notifications tend to make inboxes cluttered
Database lacks archiving
Not a suitable solution for small businesses
Price
Starter: £5/user/month
Professional: £10.50/user/month
Enterprise: £10/user/month
6. Zendesk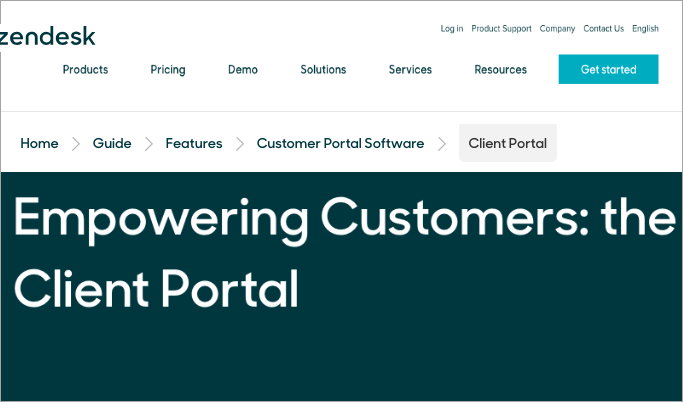 Zendesk is a well-known cloud-based customer service software that allows businesses to create customer and client portals with a wide range of self-service options. By purchasing the Zendesk Suite, you get access to various features, including talk, chat, guide, and support features. 
Zendesk is an excellent all-in-one solution for companies that need full-featured customer support, including a client portal. 
However, some businesses might be looking for a Zendesk alternative that provides similar features and functionalities but will be a better fit for them. Researching and comparing different alternatives can help you make informed decisions in order to find the right software for your company.
Key features
Advanced task management
Social media monitoring
Collaboration tools
Sentiment analysis
Advanced reporting
Personalized customer service and support via the Guide feature with additional self-service options
Live chat and messaging system for real-time customer engagement
Zendesk marketplace integrations 
Ticket management system
Pros
Fast and reliable all-in-one platform
Easy integrations with other apps
Easy ticket and conversation tracking
Cons
Confusing settings page with too many options
A bit of a pricey software compared to other similar solutions
Certain features need improvement (ticket merging, etc.)
Price
Pricing ranges from $19-$99/user/month. All prices are billed annually and include a free trial.
7. Clinked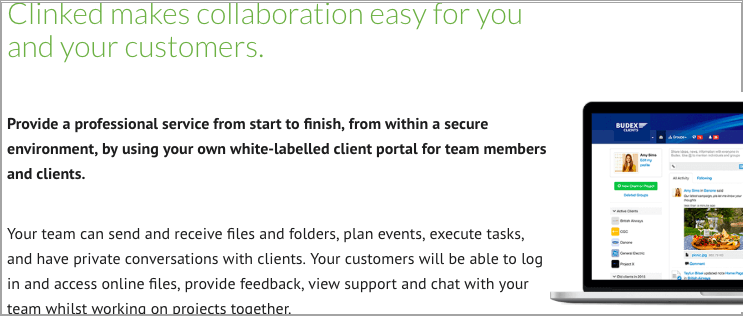 Clinked is an excellent solution for companies that need an effective way to maintain and manage constant collaboration and communication with their customers. It's one of the best solutions for file sharing capabilities. It allows your customer support and service teams to instantly engage with customers, share the relevant information, provide the necessary assistance and service, and more. 
However, the biggest advantage that Clinked has on offer are its collaboration features, specifically designed for customer service and support agents. If your clients prefer private conversations, Clinked is the way to provide personalized service and allow them to give feedback, access online information, chat with your customer support, and more.
Key features
Unlimited file sharing storage (depending on the plan)
Additional customer support features like group chat, live discussions, shared calendar, reminders, and more
Private client conversations on multiple locations
Strong mobile support and optimization
Pros
Instant communication and collaboration options
Responsive customer service team
Clean interface with transparent options
Fantastic range of features
Cons
The software lacks a spell check feature
Needs more customization options
There are no integrations to other software solutions
Price
Clinked is available in four different pricing plans:
Starter: $83/month
Collaboration: $209/month
Premium: $416/month
Enterprise: Custom pricing model
8. Onehub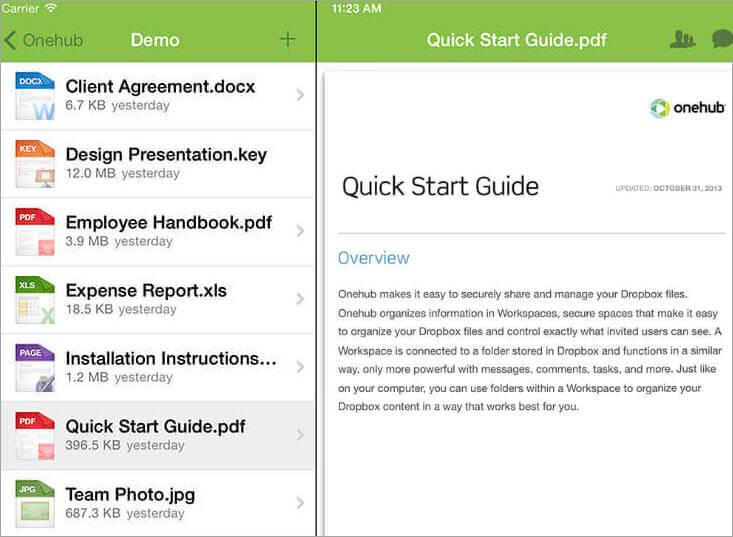 Onehub was designed to be a classic cloud-based file-sharing software tool for businesses of all sizes.  Aside from many file-sharing capabilities, there are additional options that make Onehub worthy of our list. When it comes to matching your client portal needs, you can count on fantastic features, such as workspace customization, activity tracking, communication, and collaboration. 
Key features
Workspace customization
Dropbox file sharing and management
Simultaneous multiple file uploading
Permission setting for an increased security
View file previews and allow customer interactions with your content
Customer engagement via tasks, comments, alerts, and notifications
Automatic numerical indexing
Pros
Online and mobile support
Google Docs integration
Safe and secure file sharing system
Cons
File-sharing can take up to several hours
Access problems
UI lacks some basic features
Price
Onehub offers three pricing models:
Team: $29.95/month
Business: $99.95/month
Enterprise: Custom model pricing
9. Huddle
Huddle is a free client portal that requires only a web browser to work. It's a user-friendly client portal solution, perfect for tracking all activities and interactions, discussion and communication with clients, file sharing, data exchanging, and more. 
Huddle can be easily combined with Microsoft Office Online to allow users to co-edit and review all the documents that have been exchanged. The software comes with excellent collaboration and file sharing features, and the fact that you can use it for free only makes it better.
Key features
File sharing system allows you to upload/download files up to 10 GB in size
Microsoft Office and G-Suite integrations
Mobile optimization and accessibility
Multiple file sharing capability (up to 500 files at a time)
Pros
Supports the native document file types
Invitation-only workspaces with provided access
Advanced email inbox customization options
Cons
There is no automation option/workflow for the approval feature
No option to upload Google Docs into Huddle
Lacks simultaneous editing
Price
Huddle is free to use.
10. Client Portal

Client Portal isn't your ordinary client portal software but a WordPress plugin that you can seamlessly integrate with your website to cover your customer service and support needs. It has plenty of features that allow businesses to effortlessly handle multiple client inquiries, keep track of conversations, manage various projects, and more. 
Due to its nature as a plugin, Client Portal won't interfere with your website's background processes. To create a client portal, simply take the portal template, provide your clients with access, and start adding and updating the modules.
Key features
Google Docs document collaboration
Website integration
Slack team communication options
Easy module addition and removal
User-friendly design with website support
Dropbox file synchronization
Pros
One dashboard for managing client interactions
Easy updates sharing
User-friendly interface
Cons
Limited customization options
Cluttered back-end/editor interface
No option to add multiple users
Price
There are two pricing models:
Single site license: $199 per year
Multi-site license: $399 per year
Choose a solution that suits your needs
LiveAgent is a fully scalable and user-friendly client portal software.
11. Supportbee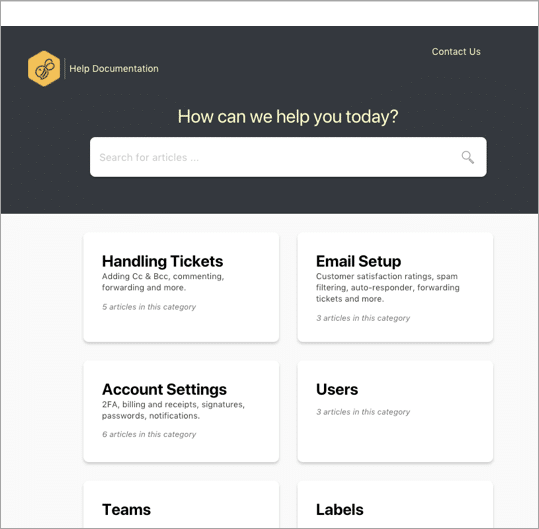 Despite being primarily an email ticketing system, Suppportbee also provides many great options for most client portal needs. Aside from advanced email setup and ticket management options, Supportbee provides everything your customer service needs to handle client interactions from a single, unified location. 
Supportbee will automatically convert each new email into support tickets to ensure no customer request or inquiry remains unsolved. 
Key features
Ticket management and assignments with forwarding, commenting, and more
Increase the size of your sending email attachments to 20 MB
Increase the size of received file attachments up to the size of 100 MB
Email ticketing system with ticket forwarding, auto-responder, spam filtering, customer satisfaction ratings, etc.
HTML email rendering.
Pros
Request filtering by client
Traffic tracking and monitoring
3rd party integrations
Cons
Cluttered message threading
UI could be organized better
Price
Supportbee offers two pricing plans:
Startup: $13/user/month
Enterprise: $17/user/month
There is also a 14-day free trial available. 
12. Mendix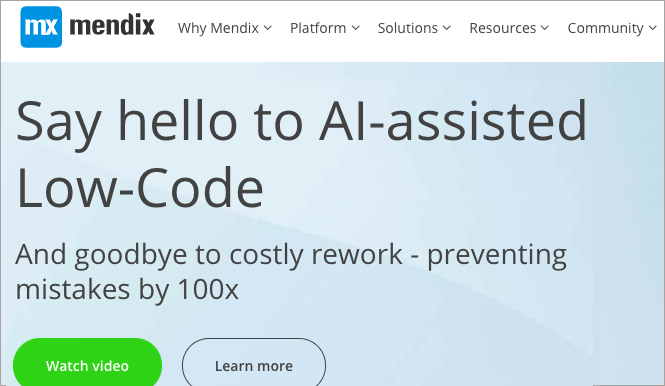 Here's another practical solution that helps businesses build client portals. Aside from building applications, Mendix allows you to fully customize and personalize your client portals to match better the needs of your customer service and customers/clients. 
With Mendix, you can choose a template for your client portal and build a resilient, scalable, and portable application that you can easily deploy anywhere. This software allows you to create a multi-experience for your clients by harnessing the power of artificial intelligence to build an intelligent and intuitive client portal where your clients can seamlessly tap into conversations, find relevant information, and more.
Key features
Client portal development
Cloud deployment
Multi-experience with context-aware and visual design for the ultimate user experience
Cognitive options to improve your portal
Data integration 
End-to-end process automation
Agile project management
Visual modeling features
Pros
Fully scalable solution
Excellent and flexible development options
No coding knowledge required
Scrum support
Cons
A bit expensive when compared to other similar solutions
Mobile optimization could be better
Poor memory management
Price
Mendix is available in three different pricing plans:
Basic: starts at €50/month (5 users + 10€/user/app)
Standard: starts at €800/month (+€10/user/app)
Premium: starts at €1600/month (+€10/user/app)
There is also an option to only pay for the users you need, and the price is €10/user/month.
13. PayPanther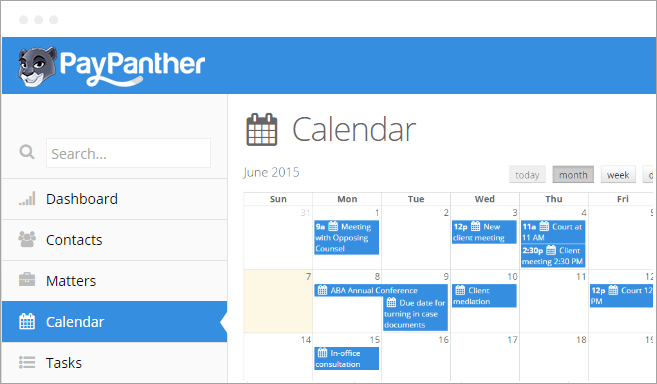 While Paypanther is used for project management and CRM, it can be an excellent business management software solution for creating your client portals in a cloud-based environment. 
PayPanther is designed for small and medium-sized businesses. It offers customer service options, such as document management, CRM options, project management and tasks assignment, online client invoicing, etc. 
If your business requires a full-featured operational toolkit for handling your business operations, project management, and customer interactions, PayPanther might just be the right solution for your needs.
Key features
Full integrations with MS Outlook, MS Word, QuickBooks, MS Office 365, PayPal, Gmail, and Google Calendar
Dedicated customer service team and account manager
Invoice branding
Task management
Time tracking
Progressive data insights
Seamless file organization and client communication
Custom reporting
Pros
User-friendly and intuitive
Easy communication with clients
Syncs with resources like Box, MailChimp, QBO, and more
Cons
Timekeeping function needs improving
Creating reports can be tricky
Price
PayPanther has three pricing models:
Solo: $24 per month
White Panther: $39 per month
Jaguar: $89 per month
14. Lucion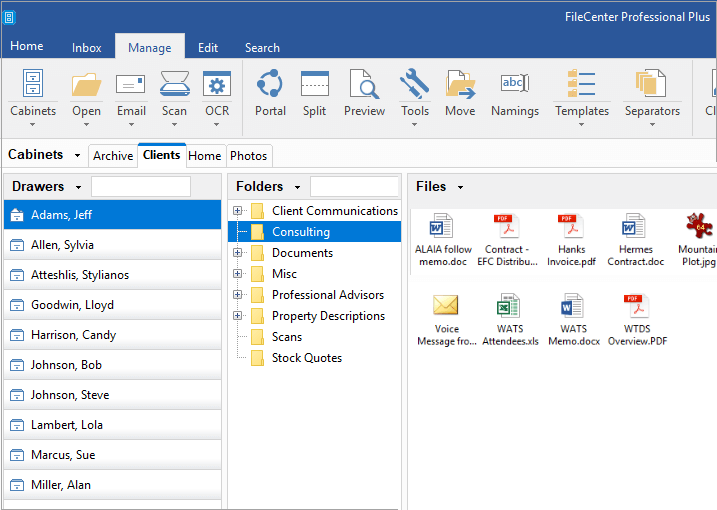 Even though Lucion is designed to be a document/file management software, there's more than meets the eye to this fantastic piece of tech. Aside from providing one of the most secure file-sharing solutions on the market, Lucion is also an excellent client portal for small companies and startups.
Lucion provides many fantastic features that make it so popular among small businesses. This client portal software is accessible on phone, tablet, laptop, and desktop and comes with many customization and personalization options for both users and clients.
Key features
Full personalization options for personalizing the portal with custom color schemes and brand logo
Fully integrated client portal with FileCenter file management and document sharing system
Send/receive files from/to clients
Shared folders and files scheduling before and after sharing and sending of data with the option to set the expiration dates for all shared data
Unlimited client access
Advanced files organization and management
Pros
Document management and client portal in one platform
Exceptional user-friendliness
PDF creation and editing
OCR search
Integration with most cloud services
Cons
Pop up messages that can't be removed
Certain features load slowly
Inability to save settings preferences
Price
Lucion provides access to FileCenter based on three pricing plans:
FileCenter Std: $49.95
FileCenter Pro: $149.95
FileCenter Pro Plus: $249.95
There is a free 15-day trial available as well.
15. SmartVault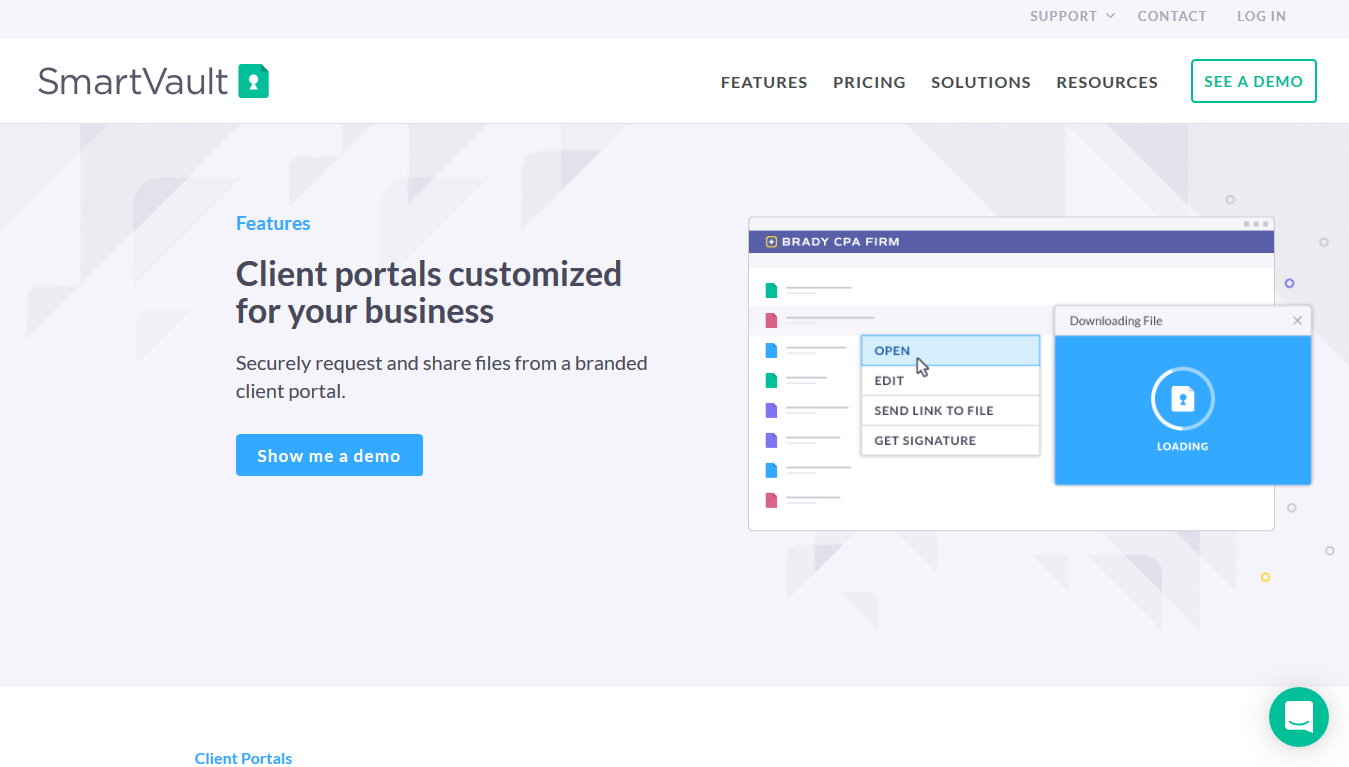 SmartVault is an exceptional software tool for handling your client portal needs. It allows your clients to download their files via a secure client portal feature that provides a range of collaboration and communication tools. 
Your customer service and support agents can tap into those tools to collaborate with clients, work on projects without compromising convenience, privacy, or security. 
The software makes sending documents easy. All it takes is to store the document in the SmartVault and manage it from there. Users can create branded client portals to share and securely request files. 
Key features
Support for different file formats like images, videos, graphics, PDF, etc.
PowerPoint, Excel, and Microsoft Word support
Secure file sharing by using built-in features like KBA, e-signature, and more
Compliance tools such as SEC, FINRA, HIPAA
Client workflow automation with app integration for Quickbooks, DocuSign, and Hubdoc
Pros
Excellent cloud document storage
Easy file access for clients
Email notifications
Excellent solution for accounting firm and tax preparation companies
Interactive, secure client portal for electronic data transfer
Cons
Random error messages tend to pop up
Problems with saving files on the server
Unresponsive customer service
Price
SmartVault is available in four different pricing plans:
Starter: $16/user/month
Professional: $20/user/month
Enterprise: Custom pricing model
Accounting Pro: $40/user/month
Starter, Professional, and Accounting Pro pricing plans are available for free trials, and there's also an option to pay annually and save 20%.
16. Acuvate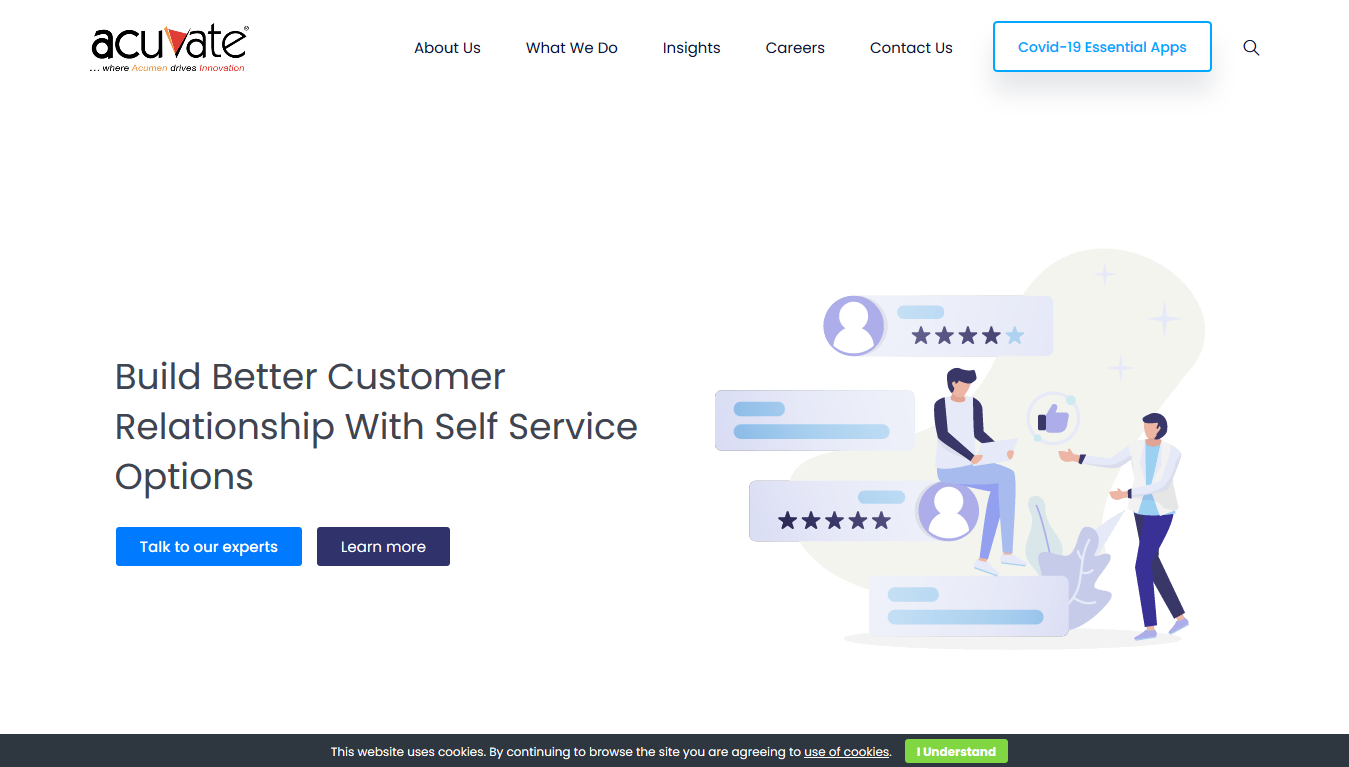 Acuvate is a client portal software that provides a fantastic range of excellent features for the full-scale automation of business processes, data management, communication, and collaboration. 
Aside from providing a one-in-all platform that helps you manage your customer relations, this customer portal has one advantage over other similar solutions. It offers an additional range of tools for improved customer relationships, personalization, enhanced ROI, and overall organization and management of your business operations. 
Key features
Order management options for easier order tracking, drafting and placing
360-degree product view feature for an improved customer experience
Finance dashboard with company codes for better management of credit limits, payments, invoices, etc.
Client portal with ERP integrations, including CRM, Oracle, SAP, etc.
Multi-currency and multi-language options
Fully compatible with desktops, tablets, smartphones, etc.
Pros
Industry-specific templates
Rich client experience
Highly configurable
Exceptional personalization
Cons
The notification system for important events tends to be a bit glitchy
Price
Pricing is custom; please contact the vendor for more information.
17. OneDesk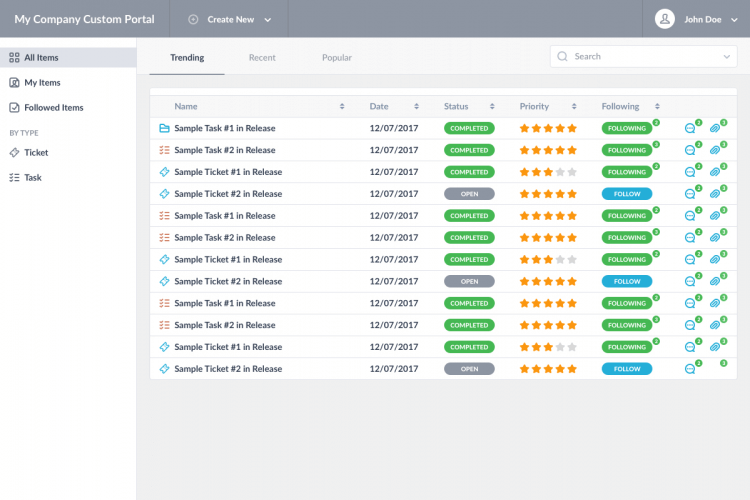 If your business requires a client portal solution for simple task prioritizing and email ticketing, OneDesk might just be the simplest way to handle customer requests and manage tickets. OneDesk also offers an option to share the status of product and service releases and updates with clients. 
What makes OneDesk an excellent solution is that it works much like a ticketing support system and client portal at the same time. OneDesk gives your clients complete control of their messaging as a client portal, including prioritization, progress tracking, and ticket support options. 
What separates OneDesk client portal from other software solutions is the space for clients to request new services or features by sharing their feedback with your customer service agents. 
Key features
Ticketing support system
Client messaging access and control
Ticket management
OneDesk app for submitting tickets
Client portal website integration widget
Full integrations with tools like Slack, WordPress, Dropbox, Zapier, Mailchimp, and more
Pros
Robust ticketing system
Comprehensive webforms
An option to create a knowledgebase
Email integration
Cons
It doesn't support desktop devices
Price
OneDesk offers the following pricing plans:
Free trial
Five users: $30/month
Ten users: $50/month
20 users: $100/month
50 users: $200/month
100 users: $375/month
18. EasyProjects
EasyProjects is an excellent client portal solution for businesses that need simple project tracking and tagging. The software comes with a functional, minimalist design that makes tagging and tracking projects easy and transparent.
One of the most incredible things about this client portal solution is that it allows you to label tasks for internal use only and create separate timelines to organize, share documents, and distribute your customer service resources.
Aside from providing all necessary client portal features, EasyProject is also an incredibly intuitive project management tool that allows users to create an estimated timeframe to resolution. With this feature, you can see how much time your team needs to resolve each ticket/task, set different deadlines, track progress in real-time, and more. 
Key features
Project tracking and tagging
Task labeling
Time and progress tracking
Project management tools
Feedback gathering
Automatic notification
Collaboration and communication options
Client file storage with access permission
Integrations with Zendesk, Adobe, Salesforce, JIRA, and more
RESTful API
Pros
Fantastic project management options
Simple and easy to use tool
Responsive customer support team
Auto notifications for tracking projects
Cons
Client user experience could be better
Pop-ups tend to interfere with user experience 
The report generator needs improvement
Price
The pricing for EasyProjects starts at $24/user/month. Other plans operate on a custom pricing model and require you to contact the vendor.
19. Freshdesk customer portal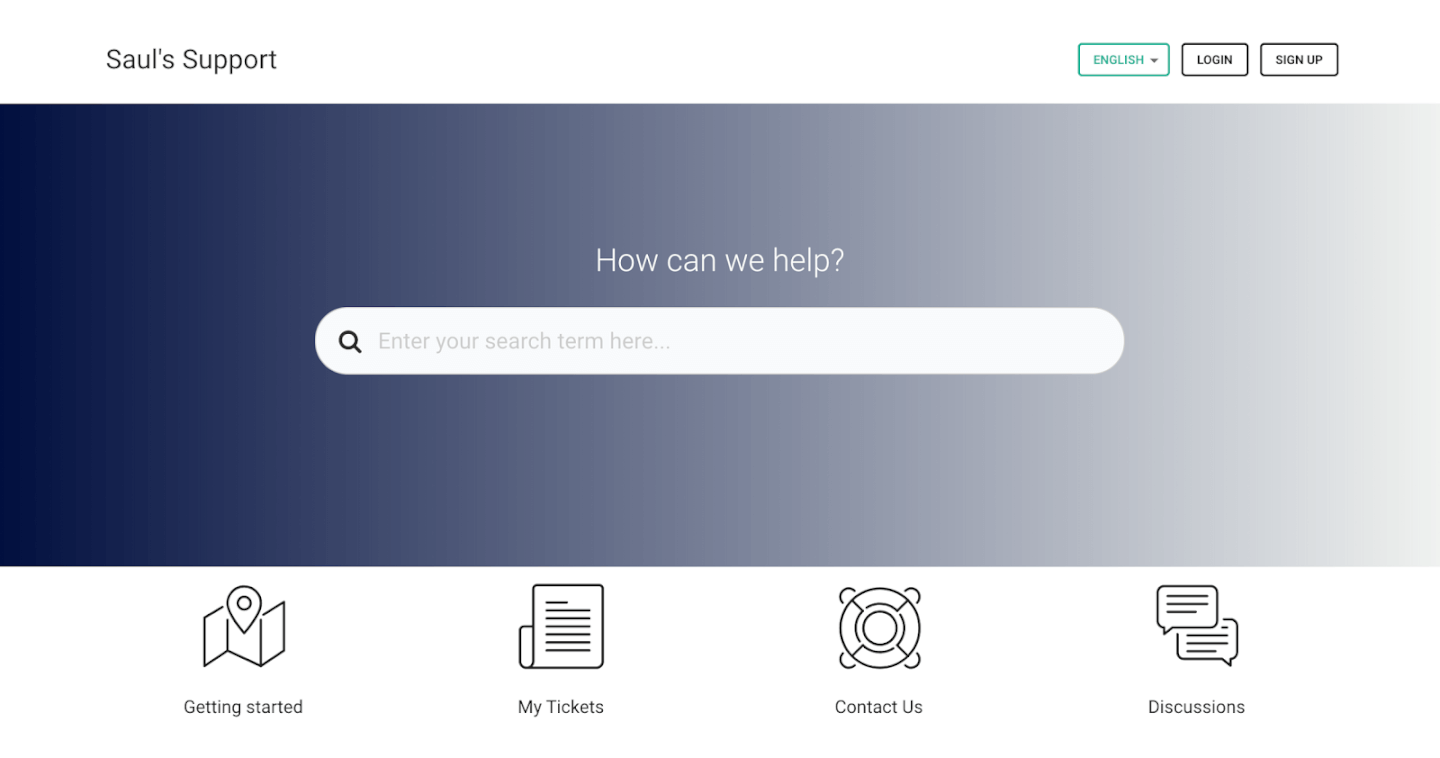 As its name suggests, Freshdesk Customer Portal is an excellent solution for companies with a large customer base that need to handle many support tickets. The most significant advantage of this solution is that it combines a wide range of tools and features in one solution: a knowledge base, client forums, and a ticket managing system. 
It has a pre-set interface that provides clients with plenty of options to solve their problems themselves, helping reduce the number of submitted tickets. 
Freshdesk also provides clear and transparent navigation options with a built-in algorithm that automatically provides answers based on customer queries. At the same time, the search filter navigates users through the forums and knowledge base. Users can build their knowledge base by using a portal-building tool.
Key features
Knowledge base
Client forums
Ticket management system
Advanced search options
Portal-building tool
Ticket status notifications
Custom branding options such as add multiple languages, color schemes, add a domain, etc.
Built-in integrations for PayPal, Hubspot, Slack, and more
Mobile app for Android and iOS.
Pros
An amazing array of customer portal features
High interoperability
Built-in phone system
Facebook integration
Gamification options
Cons
Email formatting process could be better
Reporting is very complicated and requires additional knowledge
Email templates need more customization options
Price
Freshdesk Customer Portal comes in five different pricing plans:
Sprout: Free/unlimited agents
Blossom: $15/agent/month
Garden: $35/agent/month
Estate: $49/agent/month
Forest: $99/agent/month
All plans include 24/7 email support. Paid plans offer a 24×5 phone support option, and you can also pay for additional bot sessions, $100 for 1000 bot sessions/month. It's also possible to pay annually if you want a slight discount.
20. Accelo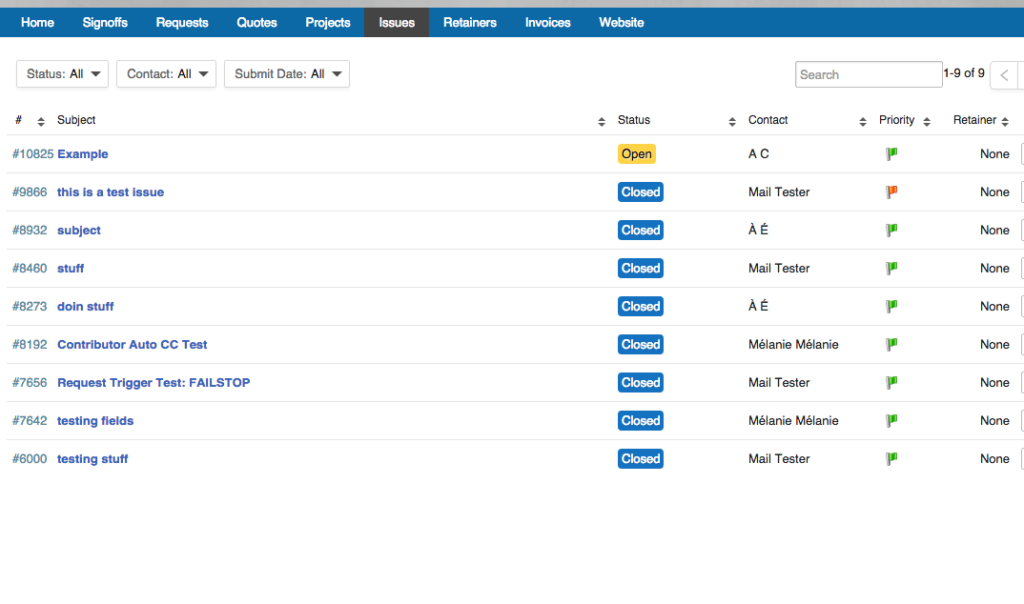 Accelo is a user-friendly client portal solution that allows businesses to track any client's billing history. Built with a self-service focus, Accelo allows your clients to use the portal features to find emails, documents, and files, while users can update files and receive email notifications when clients give feedback. 
Key features
Customer-centric process automation
Flexible email ticketing
Email alerts and notifications
Business service management software
Streamlined processes with built-in CRM
Manage finances, data, time, tickets, and requests
Team inbox
Client records
Issues dashboard
Client portal
Cloud-based ServOps
Activity tracking
Pros
Ease of use
Integrations with leading platforms such as G Suite, Microsoft, JIRA, Zapier, PayPal, Slack, Hubspot
Fantastic file-sharing system
Customer-centric client portal
Self-service options
End-to-end project management
Cons
Export functions and navigation need improving
Reallocating/moving tasks is a bit tedious
Email errors and issues with hyperlinks, scraped links, and missed emails
Price
Accelo is available in five pricing plans:
Projects: $39/user/month
Sales: $39/user/month
Retainers: $39/user/month
Service: $39/user/month
All-in-One ServOps: $79/user/month
There's also a free 14-day trial available for every plan.
21. Workflow Max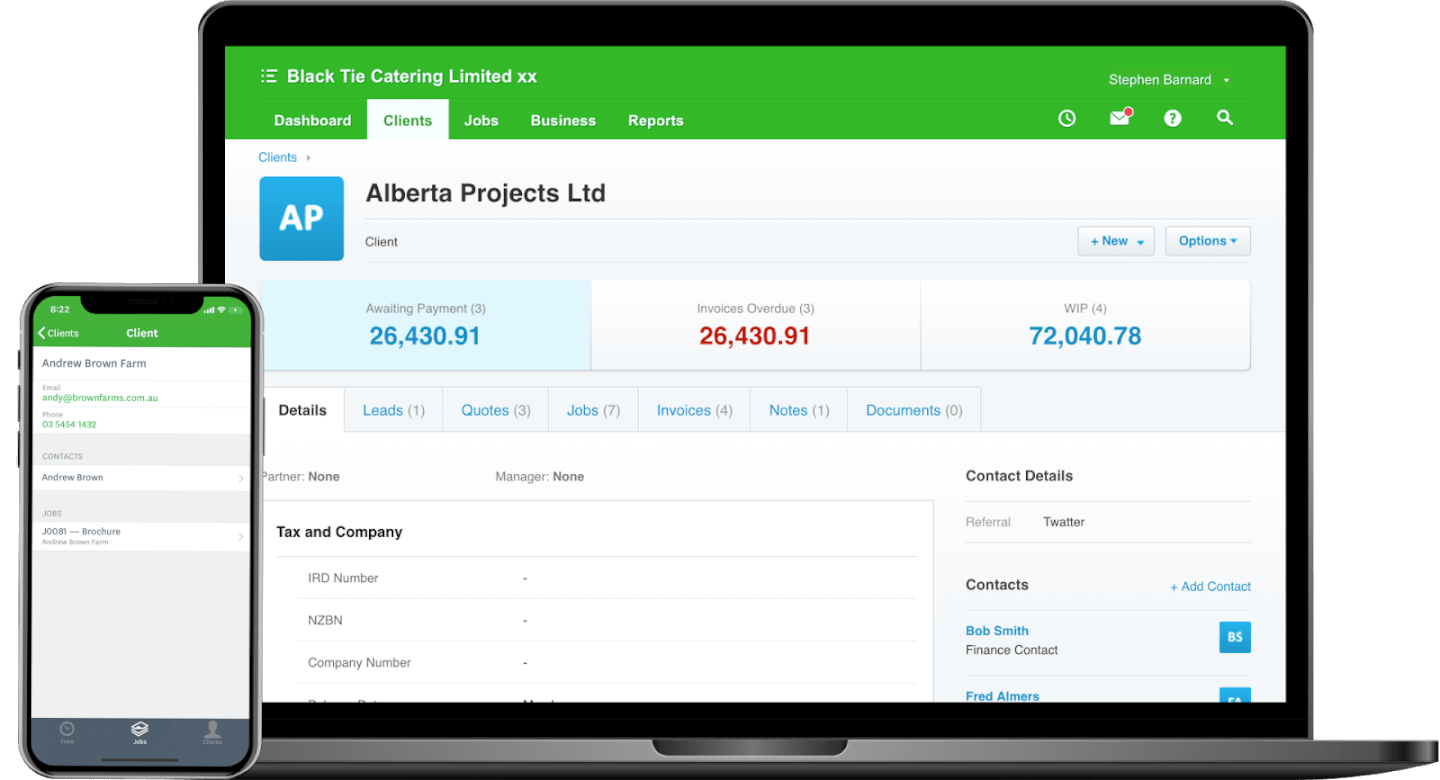 Workflow Max is a client portal that allows users to keep detailed records of client information, notes, and payments. Its portal features are mostly based on services such as billing information, invoices, and payments. 
Workflow Max also offers various options to store all your client data in the portal and record everything from upcoming jobs and tax information to overdue payments. A unified dashboard allows you to send invoices and quotes, while the document tab system inside the portal makes it easy to add any files for your clients. 
This solution is also part-CRM, meaning that it gives you access to customer information storage, client accounts, document attachments across client profiles, and more.
Key features
Job management
Time tracking
Xero integration
Lead management
Quoting
Client manager for easier managing of your client data and relationships
Document management
Collaboration manager
Pros
Multiple workflow templates
Audit trail for updating stakeholders on status and communication
Great for remote working
Detailed job tracking
Highly customizable
Cons
Navigation tends to be a bit confusing
Inventory integration needs improving
User permission levels should be more flexible
Price
There are two pricing plans available for Workflow Max:
Standard: $45/3 users/month
Premium: $95/3 users/month
22. Teamwork

If your company needs an all-in-one solution, Teamwork might just fit the bill. It's a perfect solution for businesses that require project management, communication, and automation in one software tool. Teamwork is a client portal, but it's also a hub where your customer support team can manage, organize, and track client communication via an effective email ticketing system. 
You can easily turn each custom email into a support ticket for easier customer relations management. However, Teamwork also offers features that automate client responses, such as canned messages and customization templates. 
It's a perfect solution for creating FAQ pages and client forums with pre-populated answers. It also offers a broad range of customer interaction and status tracking options to monitor your customer service performance at all times.
Key features
Management suite for faster project delivery, seamless communication, and improved collaboration
Task and resource management
Time tracking
Advanced reporting
Live cha
Project streamlining
Teamwork CRM
Project tracker template with spreadsheets
Client onboarding templates
Pros
A secure and reliable solution
Transparent roadmap
Multiple mobile apps
Fantastic customer support
Cons
Requires training 
Scheduling feature needs improving
Price
Teamwork is available for free and in three paid plans:
Deliver: $12.5/user/month ($10 if billed annually, 30-day free trial included)
Grow: $22.5/user/month ($18 if billed annually, 30-day free trial included)
Enterprise: Custom pricing model (no obligation)
23. NetSuite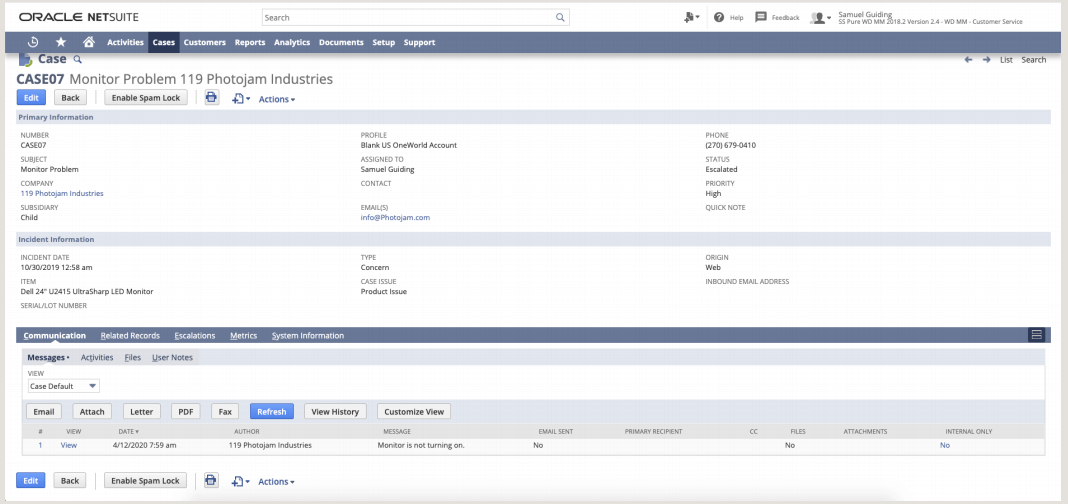 NetSuite's biggest strength is that it rolls collaboration, service, and sales into a unified and powerful tool. NetSuite's client portal is packed with excellent features that allow the user to provide clients with password-protected access to the portal. They can tap into the knowledge base, access documents, submit support tickets, etc.
Designed for self-service, NetSuite is also quite interactive, meaning it empowers clients to manage their requests, view histories, make new inquiries from inside the portal, manage profiles, browse past interactions, check invoicing, etc.
Key features
Client portal access permission with password protection
Email ticket management
Collaboration and communication tool
Knowledge base options
Storage hub for storing notes, canned messages, documents, contacts
Live chat
Integrated CRM
Pros
Free basic support
Large user network
Oracle acquisition
Great customization
Cons
Steep learning curve
Software may require expensive customizations
It can be slow at times
Pricing plans aren't listed on the website
Price
For more details on NetSuite's pricing plans, contact the vendor.
24. Bloomfire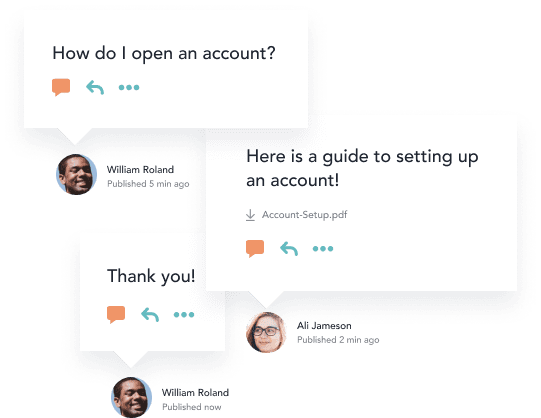 If you believe knowledge is your most invaluable asset, Bloomfire might just be the client portal software for you. Considered by countless companies to be one of the best client portal solutions on the market, this software allows you to organize and manage your business processes and files in one unified digital tool. 
Aside from taking your customer service to the next level, this tool is a full-featured, central platform with marketing insights and research data. More importantly, it provides your marketing and sales teams with necessary contact information to increase lead generation, overall productivity, sales, decision-making, customer retention, conversion, and client satisfaction. 
Save time, effort, and resources by improving your customer service with top integrations, deployments, advanced reporting, self-service options, etc.
Key features
Return in investment analysis
Self-service options and activation
Vendor and market research
Dynamic knowledge base and library
AI-powered speech
Feedback loop
Email and phone customer service
Advanced reporting
Document tracking
File sharing option
Mobile and web deployment
Pros
Agile content management
Great document control
File sharing
Intuitive search functionality
Exceptional level of user-friendliness
Cons
There's no access control
Price
There are two pricing plans:
Basic: $25/user/month
Enterprise: Custom pricing model
25. Boardable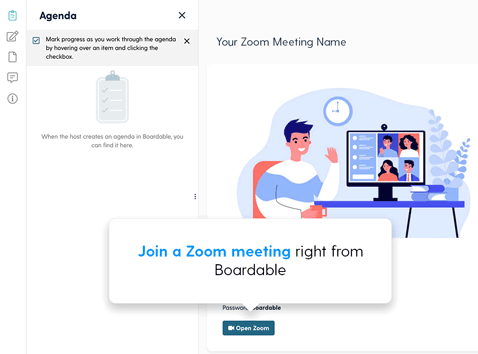 Boardable has an excellent foundation for managing business client portal needs. While primarily focused on nonprofit businesses, Boardable's biggest advantage is the option to create multiple boards for managing your client collaboration and communication needs.
It also allows you to provide your customer base with the access they need while ensuring that file sharing is secure. Boardable is designed with security in mind. Each board you create is protected by the browser's encryption, ensuring that all sensitive data and information on the platform are secure. 
Key features
Agenda builder
Meeting center
Video-conferencing
E-signatures
Document center and file-sharing
Task manager
Various integrations
Pros
Great collaboration tools
Advanced search function
Enhanced security
Cons
No Mac or Windows deployment
Price
Boardable offers three pricing plans
Essential: $79/month 
Professional: $199/month 
Enterprise: $299/month
Having trouble choosing the right client portal software?
Give LiveAgent a chance and discover all that it has to offer.
Top 5 client portal software compared
| | | | | | |
| --- | --- | --- | --- | --- | --- |
| Contact center | Capterra Rating | File Sharing | Free version  | Free trial | Starting price  |
| LiveAgent | 4.7/5 (approx. 1K reviews) | YES | YES | YES | $15 per agent/mo |
| Huddle | 4.3/5 (45 reviews) | YES | NO | NO | $10 per agent/mo |
| Zendesk | 4.3/5 (approx. 2.5K reviews) | NO | NO | YES | $19 per agent/mo |
| SmartVault  | 4.5/5 (96 reviews) | YES | NO | YES | $20 per agent/mo |
| Onehub | 4.6/5 (28 reviews) | YES | NO | YES | $15 /mo |
Dated as of May 27th
Let's reflect on the top five client portal solutions and what makes them stand out from the rest.
1. LiveAgent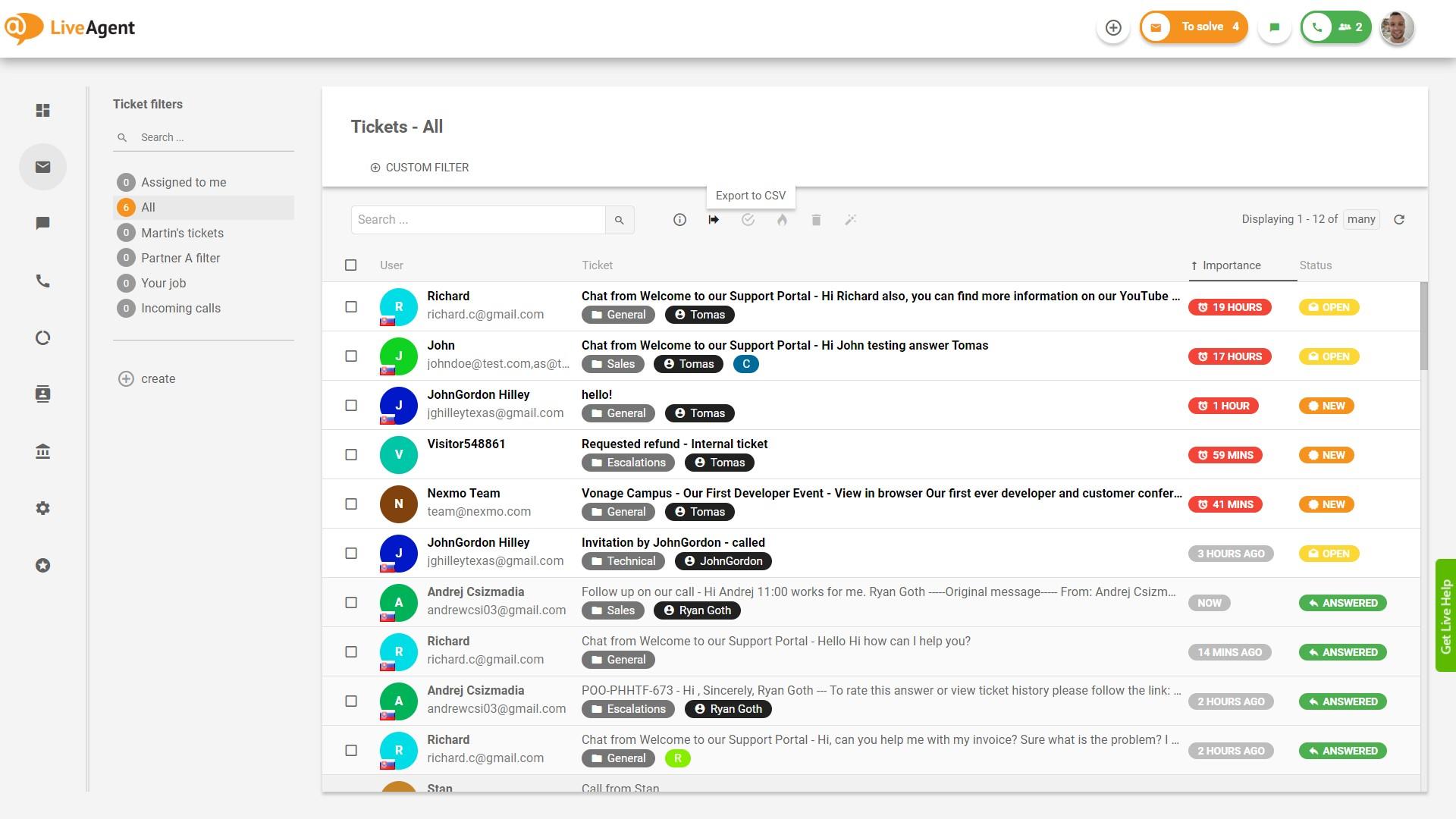 Aside from being the most secure and reliable client portal solution on the market, LiveAgent is a help desk, ticketing system, and knowledge base at the same time. With such a massive help desk platform, handling customer requests and inquires is as simple as can be
Aside from that, it also allows you to categorize your tickets to save time while handling customer inquiries. It comes with more than 200 features and is also an excellent solution for managing your call center and email ticketing needs. No other software solution offers more value or options than this one.
2. Huddle
Huddle is also at the very top of our list simply because it's not just a client portal; it's one of the best portal software solutions on the market. More importantly, Huddle successfully combines client engagement with document management, allowing users to create intranet workspaces for teams, partners, and clients. 
Aside from taking care of client portal needs, Huddle also allows the user to improve decision-making and productivity, thanks to its interactive and easy-to-use interface. On top of all this, Huddle is also an excellent choice for companies that allow remote working. 
3. Zendesk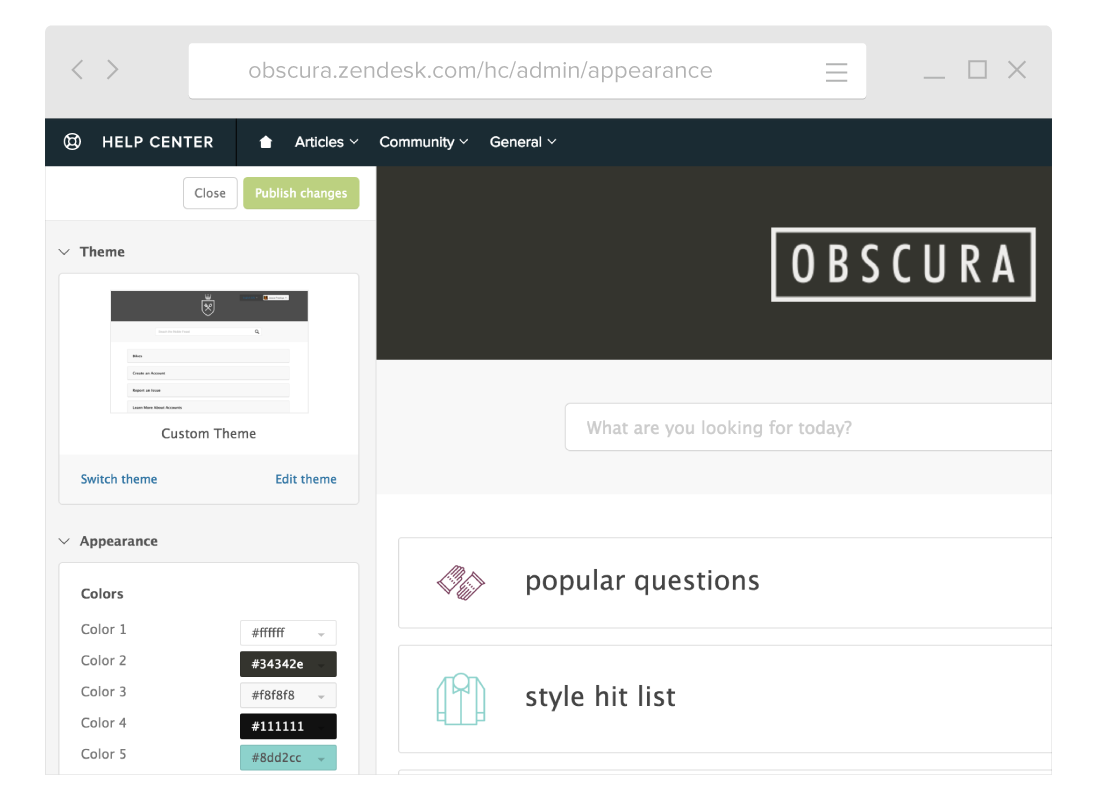 If ease of use and an array of features is what you need from a client portal software, Zendesk is the right solution for you. Zendesk rightfully earned its place at the very top of our list simply because of all the options and features it offers. 
Aside from handling your client portal down to the tiniest detail, Zendesk is also an excellent tool for streamlining contact center processes. 
4. SmartVault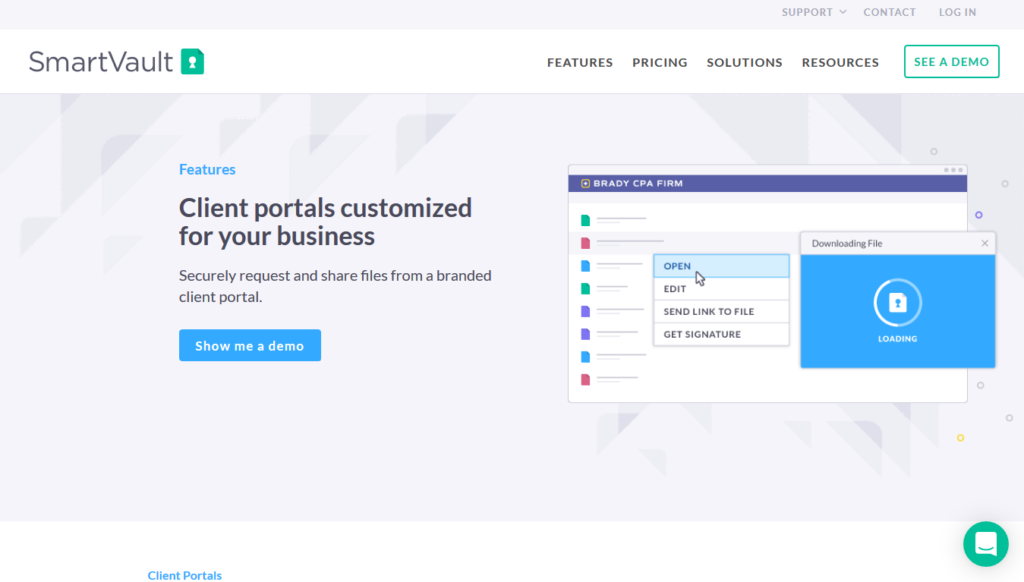 SmartVault found its way at the top of our list simply because of its high-speed access to file sharing. It also provides a secure network with a permission system and is a cloud-based management platform that works as a branded client portal and document management solution at the same time. 
It's also an excellent search tool while providing businesses with exceptional document control features. On top of all that, it covers a wide range of industries.
5. Onehub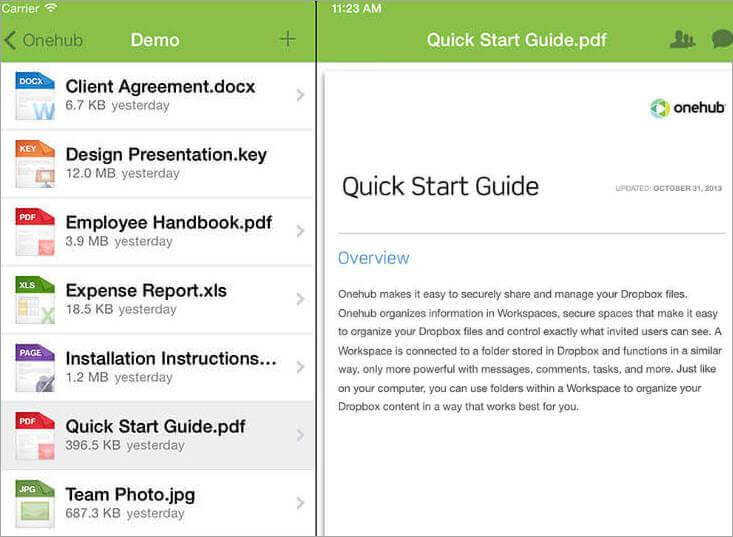 Finally, Onehub is another worthy contestant for the top five list because it allows users to create an online environment to handle client interactions and store business documents for easier sharing, distribution, and management. It also allows users to create customizable client portals, automate tasks, create branded dashboards, personalize file sharing templates, and more. 
It offers fantastic customer service, a wide range of deployment options and integrations, as well as additional features that make it an excellent client portal solution for businesses of all sizes.
Conclusion
Choosing a client portal for your business can be a daunting task. However, we can make it a bit easier by highlighting the things you need to pay special attention to.
 The best all-in-one client portal software solution
While every solution on our list makes for an excellent choice, we can safely say that LiveAgent is the best all-in-one client portal software solution out of these 25 options. It's affordable, easy to use, packed with features, and is fully scalable to match your business growth goals.
The best client portal software with built-in ticketing, live chat, call center
LiveAgent is the best client portal software with built-in ticketing, live chat, and call center features. Aside from providing you with many great features, it also allows your customer service and support teams to connect to customers across the digital channels they prefer.
The best feature-rich client portal software 
While there are many feature-rich client portal solutions on our list, no solution is so fully packed with features, options, and tools like LiveAgent. It's the best client portal with almost 200 different features.
The best value for the price client portal software
With pricing plans starting at $15 per user per month, no other solution can provide such excellent value as LiveAgent. Each pricing plan provides an abundance of features and guarantees great client and user experiences.
The highest-rated client portal software
LiveAgent is also the highest-rated client portal software on the list, with an overall rating of 4.7 on Capterra.
The easiest client portal software to setup & use, and integrate
Finally, LiveAgent takes the prize once more as the easiest solution to set up, use, deploy, and integrate. You don't have to be a tech genius to use LiveAgent as the software is almost fully automated.
Still looking for the convenient client portal software?
Try LiveAgent and deliver exceptional support to your clients.
LiveAgent Product Tour | Live Agent02:25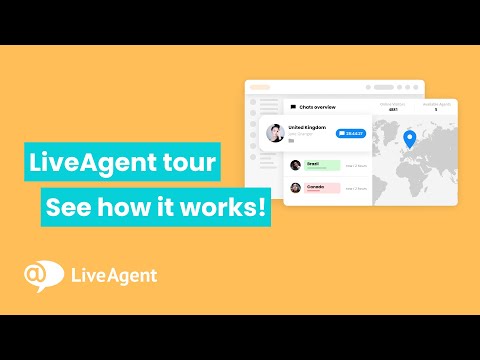 Live Agent