The WYSIWYG editor gives you the ability to enter and format your content while working in a "What You See Is What You Get" view of the content. By using the implemented WYSIWYG editor, you can easily edit and style the content of your emails, email templates, and knowledge base articles.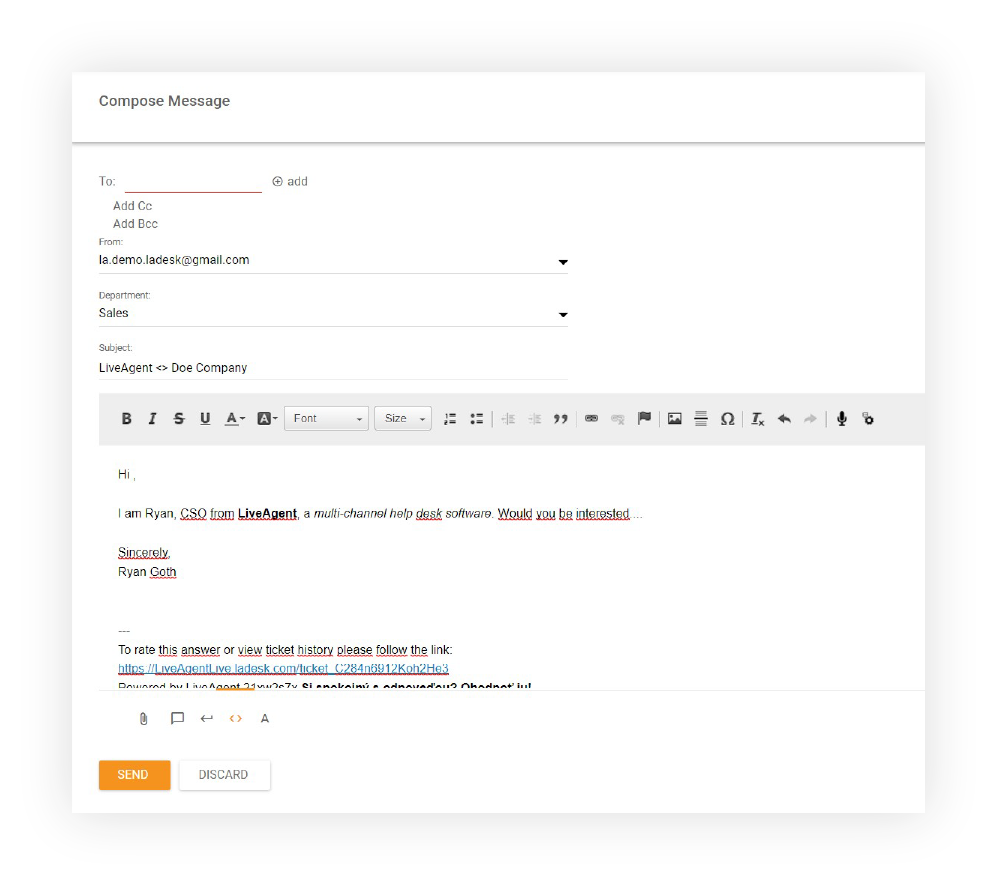 This editor lets you format text in bold or italics, create numbered lists, drop in images, paste tables, and embed links. The WYSIWYG editor makes your customer support ticketing solution much more accessible and easy to work with, even for the less tech-savvy agents.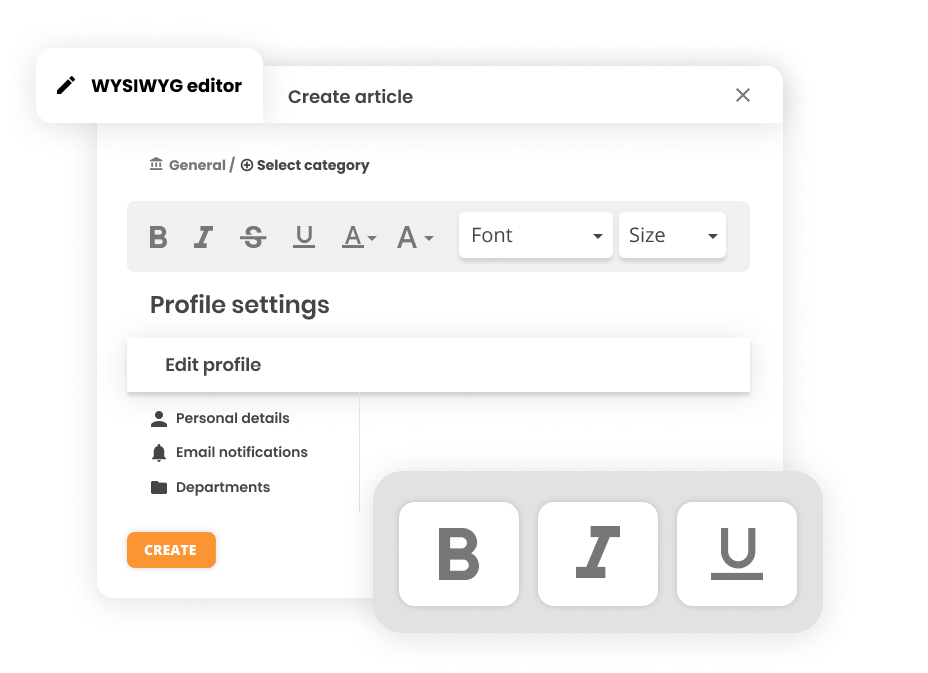 The WYSIWYG editor is very simple to use and will help you make the most out of your ticketing system.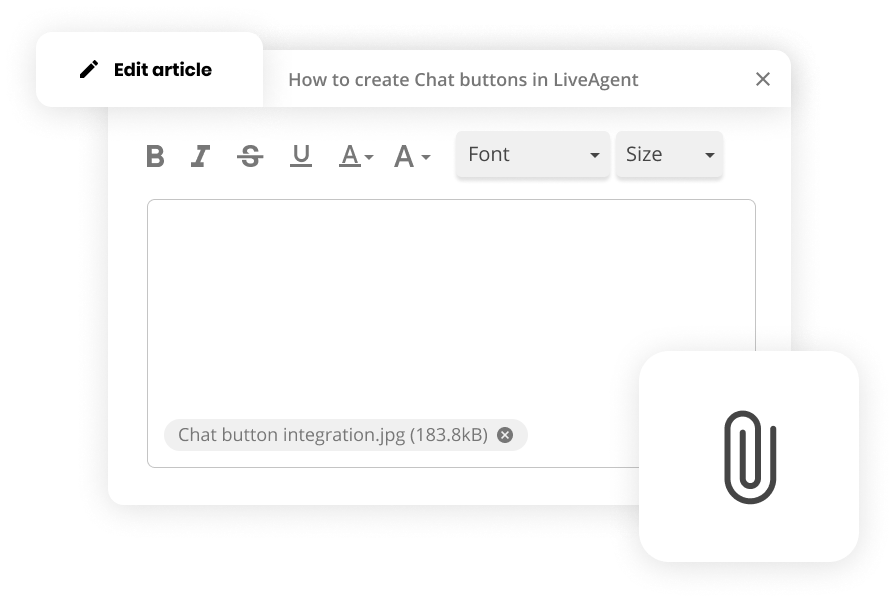 Create stunning templates and articles
Use our WYSIWYG editor to create stunning email templates and knowledge base articles. Try it today. No credit card required.