Multi knowledge base* gives you the opportunity to create an unlimited amount of separate customer portals, where each single one of them can have its own unique design, settings, and content. This is very useful for those companies, which want to distinguish their customer support portals and follow their branding guidelines.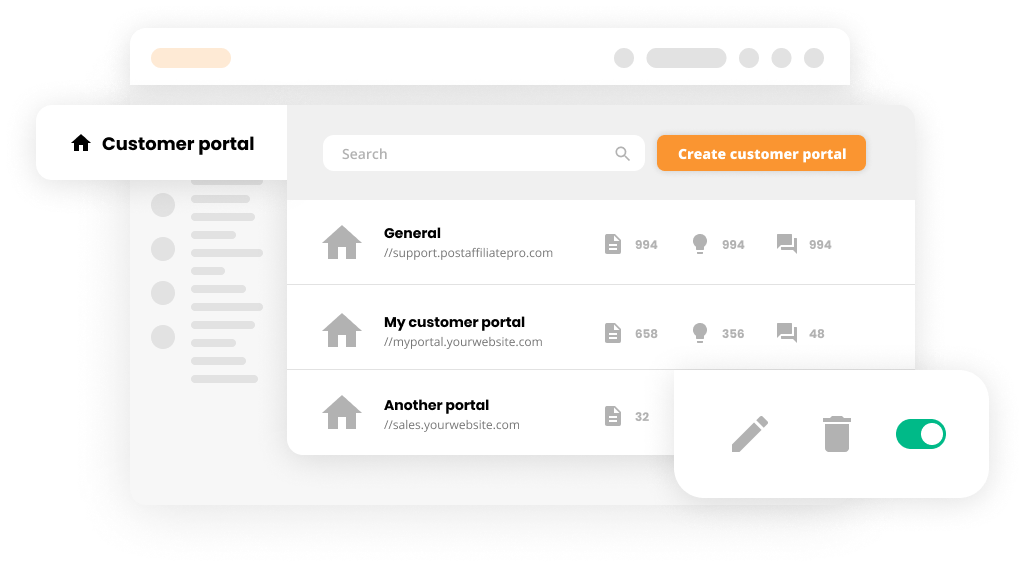 How to enable Multi KB
Make sure the switcher is green – this will indicate to you that it's active. The second step is to actually create an additional knowledge base. Once you go to the "Customer Portal" in your admin panel, you'll see a new button there – "Create". Clicking on it will initiate the process. Follow our step-by-step guide to have the best possible overview.
Each knowledge base contains the same types of the available content: articles, forums, feedback boards, widgets.
*Each additional knowledge base is rated at early bird price, $19.
Knowledgebase resources
Stylize knowledge base articles with ease
Start creating beautiful context-rich knowledge base articles with our "What You See Is What You Get" editor. Try it today. No credit card required.