What is a community forum?
A forum is a place, where your customers and agents meet and help each other to solve problems. Every forum entry is changed into a ticket. Forum saves your customer representatives time. Customers can easily help each other by answering questions. Forums are full of tips and tricks, ideas, solved problems and issues and much more. It is necessary for every customer to sign in to answer and ask something.
Businesses usually use community forum software to create a forum where their customers can interact. You can set up a fairly bare-bones forum, or you can pack it full of additional features depending on the software you are using. Whether you are using the best forum software or a basic one, the benefits of forum services cannot be understated.
Build a community with customers in LiveAgent and create your own Forum.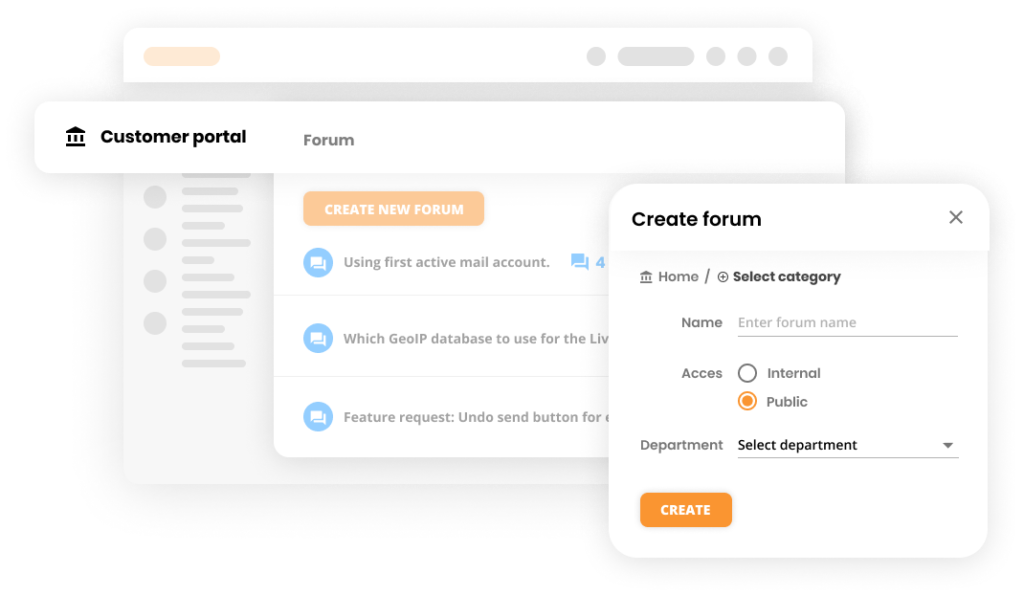 Frequently Asked Questions
What is a community forum?

A community forum is a meeting place on the internet. The main function of such a forum is the possibility of discussing with others, sharing knowledge, discussing various interesting topics. In customer service it is a self-service support where customers can get help without the support of the customer service team.

Does LiveAgent provide a community forum?

LiveAgent provides community forum functionality. If you want to create a place full of advice, tips, ideas for solving problems, it is worth investing time in shaping such a place. A customer who wants to join such a forum, just logs in and asks a question.

What are the basic features of a community forum?

A community forum should be open to customers who are looking for answers to their questions. It should contain tips, tricks, examples of solved problems. One of the main features is the ability to respond to customers who are independent and do not need the support of the customer service team.
Expert note
Creating a community forum can greatly improve customer engagement and satisfaction. It allows for peer-to-peer support, reduces workload for support teams, and provides valuable insights and feedback.

Andrej Saxon
Sales manager