What is a customer forum?
A forum is an online discussion board that allows users to run conversations in the form of posted messages. A customer forum is in other words a user forum or a community forum. It is basically a place where a company's customers can interact with each other or seek relevant information. Moreover, they can ask and answer each other's questions and share their knowledge. For instance; helpful tips and tricks, insights, best practices, use cases, and personal experiences with a company's products or services.
How to create a forum for customers?
Many help desk software vendors including the best IT help desk ticketing system providers incorporate community forums into their customer self-service portals. Therefore, there is no need to look for separate tools. Creating a forum for customers usually takes a couple of simple steps. It doesn't require any tech skills or special knowledge.
To create a forum for customers in LiveAgent, you need to navigate to your customer self-service portal. This is where you can find the forum. After that, simply enter a title and decide whether it's an internal forum or a public forum. Provide a description, include the relevant keywords for SEO optimization, and select the department responsible for handling forum entries.
Internal forums are intended for the company's employees. On the other hand, public forums are visible to everyone. However, users have to sign in to ask or answer questions. Customers registered in your customer portal will be able to see the suggested forums right on the main page. Once they open the forum, they can either join the discussion or ask a new question.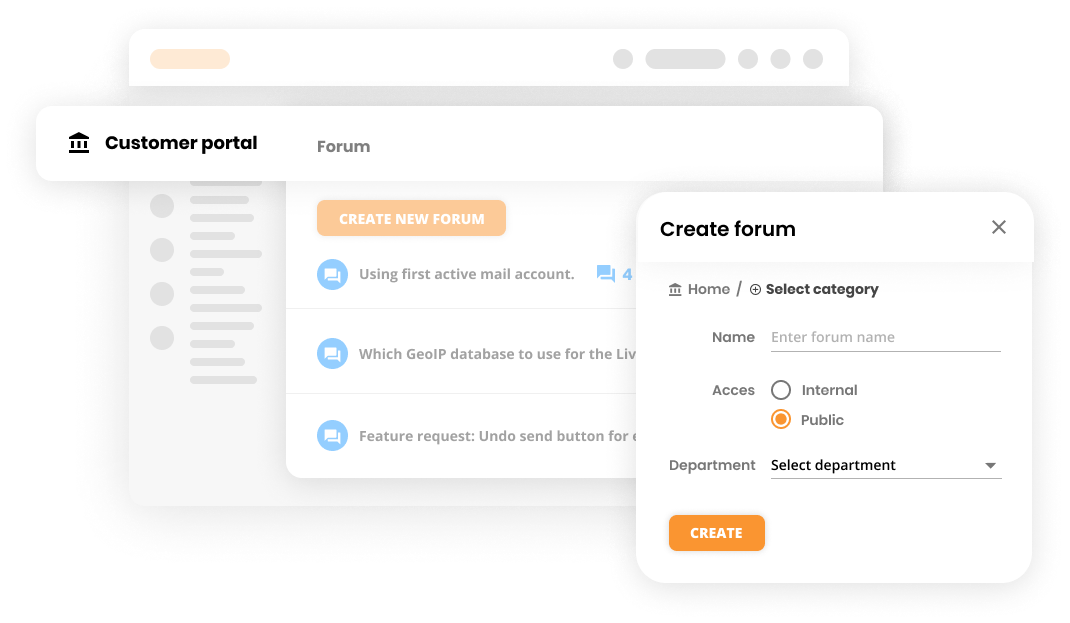 Every forum entry, whether it's a new question asked or any topic commented, is automatically transformed into a ticket. Therefore, it will appear in the agent panel among other tickets. Whenever necessary and appropriate, the agents can participate. They can provide helpful information and answer the questions that other forum users were not able to answer. 
Choosing a particular department to manage the forum means that the tickets will be assigned to the right employees. Thus, only agents with the most relevant knowledge, experience, and expertise answer customers' questions. It ensures the correct information is being shared and responded to in a timely and efficient manner.
5 Major benefits of having a customer community forum
The customer community forum is more than just a logical extension of your self-service offering. While having a customer forum is still generally thought of as a 'nice to have' feature rather than a necessity. However, with thoughtful management, it can have a positive impact. For instance; on user engagement, customer satisfaction, brand loyalty, and even drive product innovation. Here are some of the key benefits of implementing a branded customer community forum within your self-service portal: 
1. Facilitating customer engagement
If customer engagement is an important part of your strategy, having a community forum can be a powerful facilitator. It provides customers with an engaging venue for sharing their experiences. This is not only with your company but also with other community members. Enabling customers to raise topics and run discussions with other users gives them a sense of involvement and empowerment. 
Besides, if your product is highly configurable, flexible, and customizable, customers will definitely value the ability to browse through a forum and see how others are using it. It can actually help them discover solutions that may not have seemed obvious at first and find more efficient ways of achieving a better outcome with your product.
2. Enhancing your self-service offering
Your support agents or customers can answer common questions in a community forum. This literally creates a user-generated Knowledge Base. Therefore, full of information that can assist others, especially new customers who are just getting started with your products. Some of your long-term loyal customers might even enjoy becoming regular forum contributors. Sharing their own best practices and tips on the topics they are experts in. This creates a lasting helpful resource for many customers at once. That can also help you save your support agents' time.
3. Optimizing your existing content
Monitoring what customers are discussing in a community forum is crucial. It can give businesses a more in-depth understanding of customer problems and concerns. These present a great opportunity to enhance the existing content by covering the topics customers are most interested in. Additionally, if customers keep asking questions and talk about the issues that are already covered in your knowledge articles, it means the content doesn't provide full and comprehensible information. Thus, needs to be improved and adjusted accordingly. 
4. Driving product improvement
By keeping an eye on customer conversations in a community forum businesses may find lots of ideas and invaluable data. This is valuable, not only for their customer support department but for their product teams as well. Customers are providing indirect feedback by discussing a company's products/services, sharing their ideas, perspectives, and experiences. It can help businesses gain insight into product development. Moreover, to act on the improvements their customers are seeking.
5. Keeping track of customer conversations
One way or another, customers are talking about brands and their products online. Not all businesses are able to effectively monitor and respond to those mentions. For instance; on social media, third-party forums or other places that are harder or even impossible to discover. Providing customers with a community forum, where they can have these discussions allows businesses to keep track of what customers are saying. Thus, being able to engage in those conversations and offer timely help or advice when it's required.
Discover on your own
Knowledge is important, but only when put into practice. Create a forum for your customers right inside the LiveAgent.
LiveAgent 2021 | Better Customer Service Starts Today | Live Agent01:12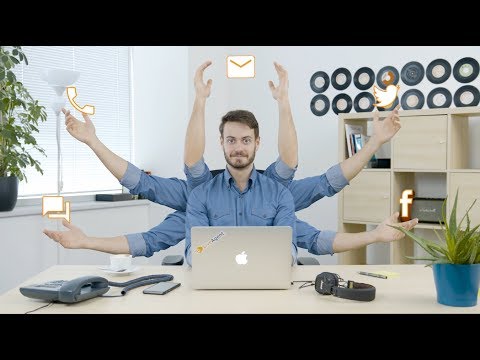 Live Agent
Try out LiveAgent for FREE
Handle all customer inquiries from one interface. Start improving your customer service with a 14-day free trial right away!
Frequently

asked questions
What is a customer forum?
A customer forum is, in other words, a user forum or a community forum. It is a place where a company's customers can interact with each other or seek relevant information.
How can you make product improvements?
Your company can drive product improvement by keeping an eye on customer conversations in a community forum. This way, businesses may find lots of ideas and invaluable data. This is valuable, not only for their customer support department but for their product teams as well.
How much does it cost to make a forum?
Forum is usually a part of broader help desk software. LiveAgent is a help desk software that offers a free account forever that offers a customer forum, amongst other benefits.