The WYSIWYG (What You See Is What You Get) editor is a feature that can be used to stylize and format knowledge base articles, tickets, and email templates. The editor itself is feature-rich, enabling users to change fonts, add images, embed videos, and more.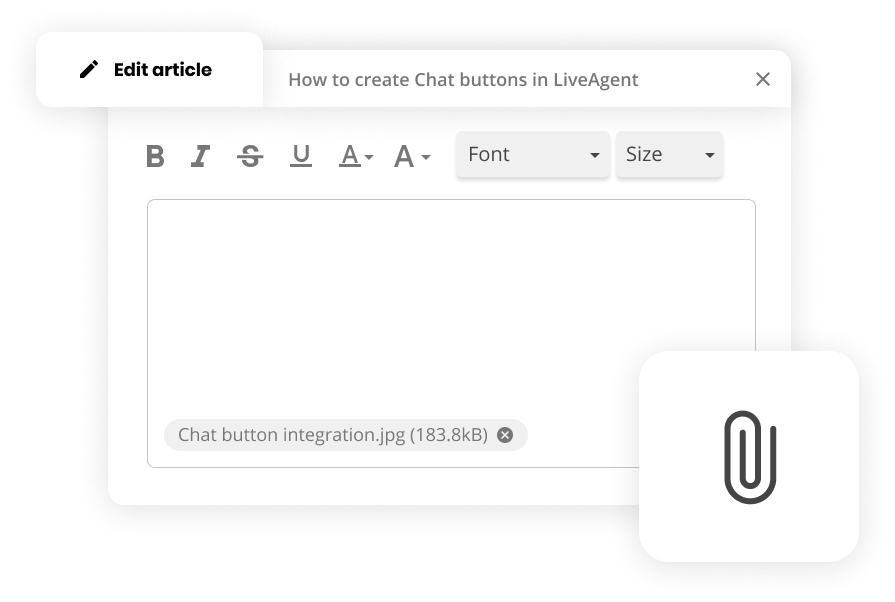 The WYSIWYG editor offers:
Bold, Italics, Strikethrough, Underline
A variety of fonts, font sizes, font colors, and font background colors
Numbered and bulleted lists
Indentation
Blockquotes
Links
Anchors
Images
Horizontal lines
Special characters
Remove formatting feature
Undo and redo
Web speech recordings
Heading styles
Left, right, center, and justify text alignments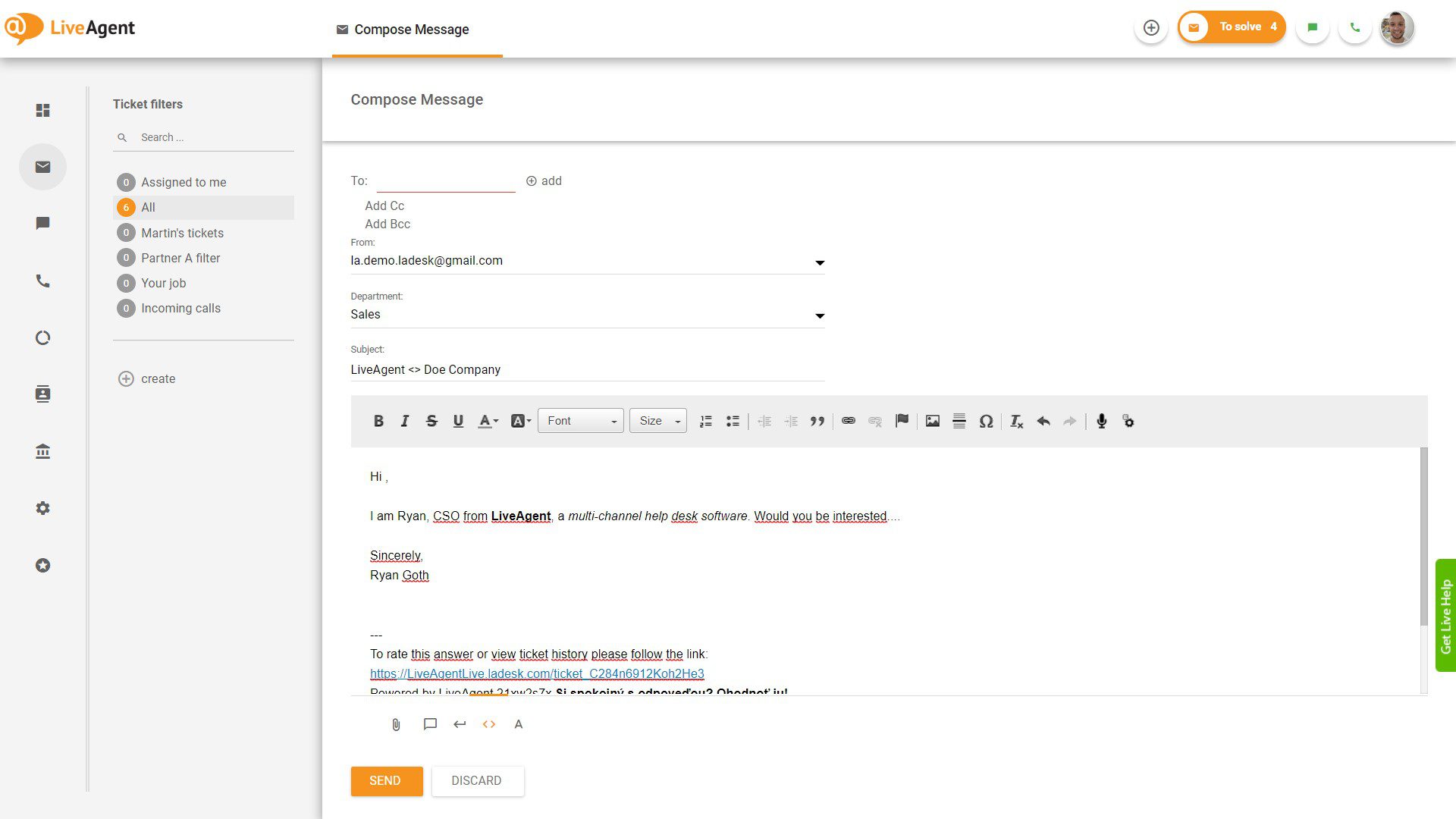 Those who are design savvy are also able to create custom knowledge base articles using the HTML and CSS editor.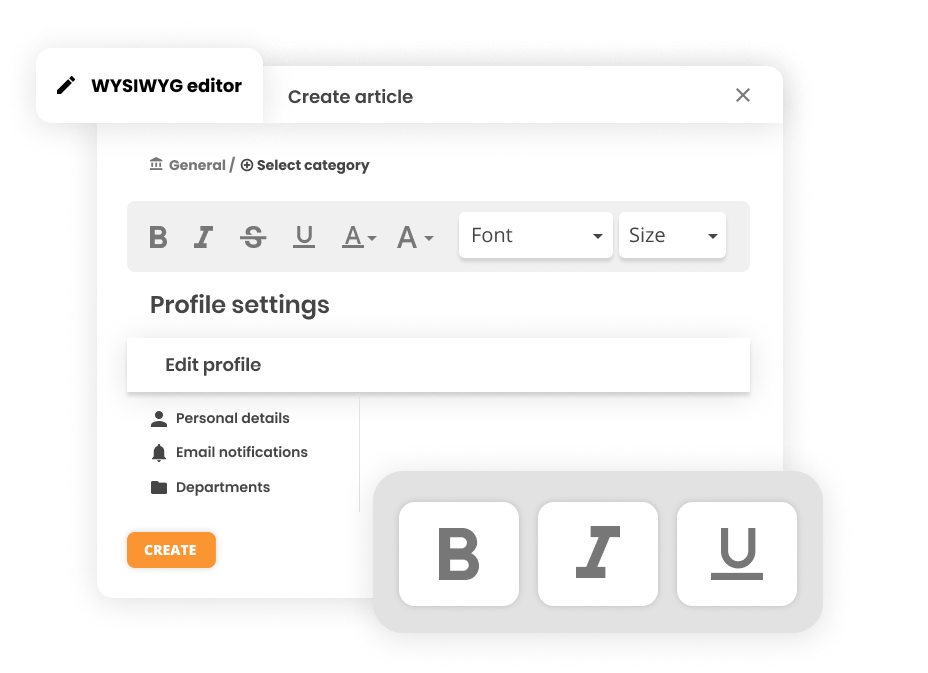 Knowledgebase resources
Start attaching photos, GIFs, and more!
Transform your knowledge base articles into aesthetically pleasing and user-friendly guides. Try it today. No credit card required.