Partner
Partner website
Partner Privacy Policy
What is RingCentral?
RingCentral is a call center software with multiple capabilities. It offers voice, fax, text, conferencing, and web meetings. It helps businesses handle everything from call center management to daily meetings.
How can you use RingCentral?
RingCentral can be used as the dedicated VoIP service provider for your LiveAgent call center. Their reliable services can ensure a smooth connection with softphones or calling devices. In combination with LiveAgent's help desk capabilities, you can provide amazing customer support across every important customer channel.
LiveAgent call center can support both softphones and calling devices while ensuring a smooth workflow with a variety of productivity features. Take advantage of features such as Interactive Voice Response that can help your customers reach the right department. Access your unlimited call recordings at any time to review previous calls, or customize call buttons to match your company branding. 
Call Center Software Demo | LiveAgent | Live Agent04:40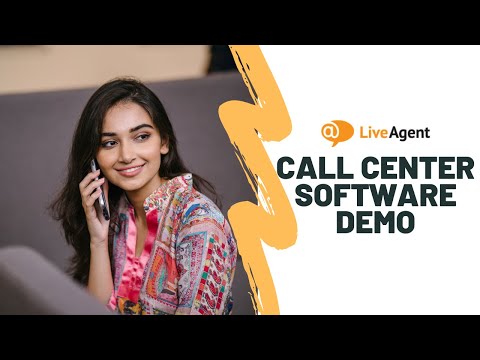 Live Agent
What are the benefits of RingCentral integration?
A dedicated call center solution and VoIP provider in one
Answer calls from LiveAgent
Easy integration with Zapier
A variety of integration options
Improve your call support
Handle all calls with LiveAgent and get support from our multi-channel help desk solution.
How to integrate RingCentral with LiveAgent via Zapier?
LiveAgent can be integrated with RingCentral via Zapier service – a third-party solution that can integrate a large number of apps. Zapier allows users to create custom integrations, so they can choose what they want the integration to do. If you don't have a Zapier account, create one here. Then continue to the Zapier integration page for LiveAgent and RingCentral.  
Choose a trigger and an action. A trigger in one app will perform an action in the second app, creating a custom integration. You can choose your own options, so think about what you want the apps to do. Once you picked a trigger and an action, click on the blue button to continue.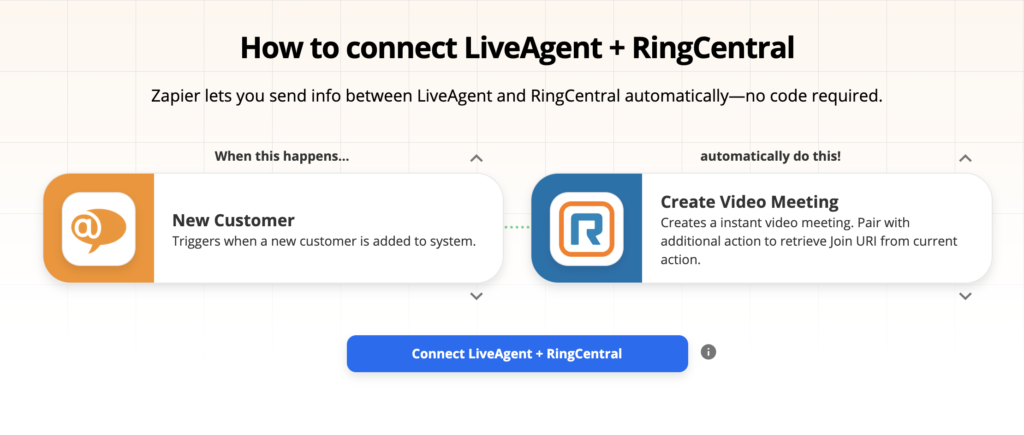 Now you will be required to connect both apps to Zapier. The service will help you with tooltips and other pieces of information. Once you connect the apps with Zapier, you can test the integration, or turn on the Zap to activate it.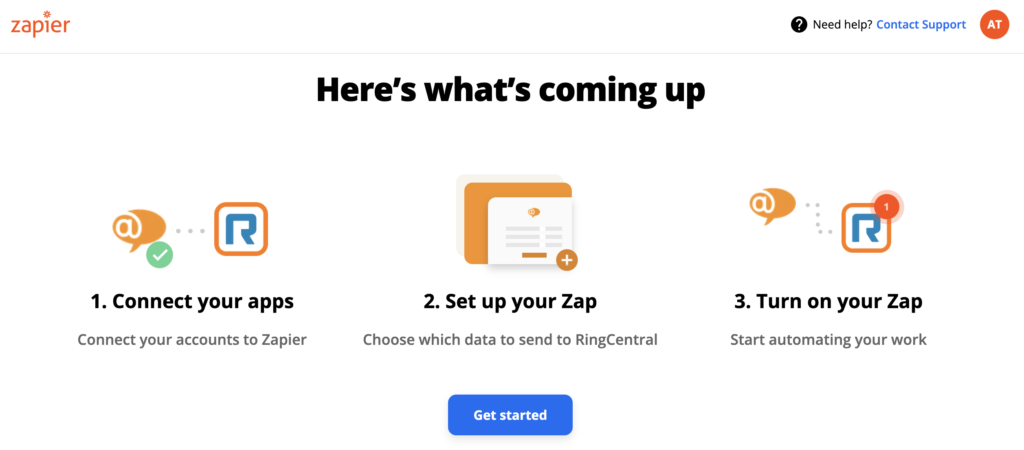 That's it. Feel free to return to Zapier to create more integrations with various software. Mix and match to see which ones work for you the best. Looking to learn more about call center software and call support? Check our Academy articles to learn more about these topics. 
LiveAgent Product Tour | Live Agent02:25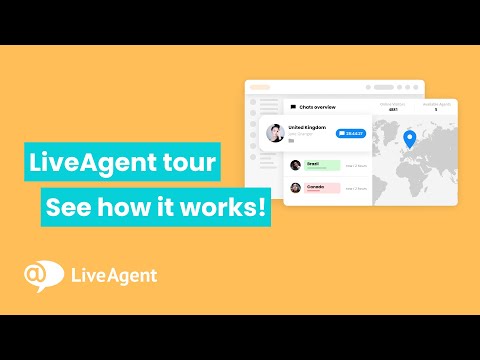 Live Agent
Looking for a unified communication solution for your customer support?
Integrate RingCentral into your LiveAgent system and enjoy features like voice calls, video conferencing, and instant messaging, all within LiveAgent's platform.
Frequently Asked Questions
What is RingCentral?

RingCentral is a provider of unified communications since 2003, providing call center services to businesses all around the world.

What are the benefits of using RingCentral?

The benefits include: get notifications inside LiveAgent, manage your customers from one interface, improved customer service efficiency.