Partner
Partner website
Lorem ipsum
What is Silvestripe?
Silverstripe is a content management system that can be used to create and maintain websites. It comes with a web-based administration panel and a WYSIWYG editor. Silverstripe can be used by both content writers, website designers, and developers. 
Silverstripe websites support responsive design, optimizations for heavy loads, configurable security, video embedding, and much more. It can help you with search-friendly URLs too and it works across platforms (Linux, Windows, and Mac). 
It also supports various models that can extend Silverstripe usability. Take a pick from Blog, Advanced Workflow Management, eCommerce, Forum, and LDAP/OpenId authentication.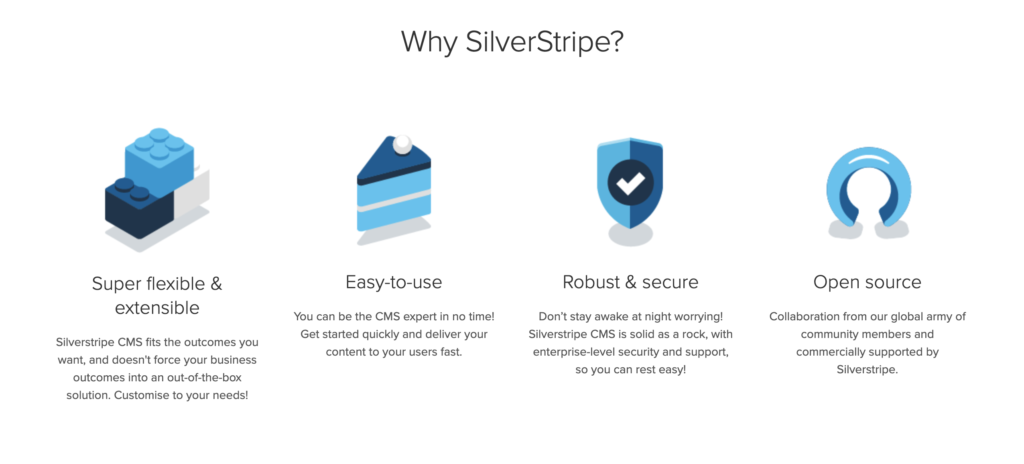 How can you use Silverstripe?
Create your own eCommerce website with Silverstripe, start selling products and services. Every great eCommerce website has great customer support.
You can use LiveAgent's lightning-fast live chat widget, with chat displayed speeds at 2.5 seconds. It's easy to create your own chat button (or pick a pre-made design from our chat button gallery), place it on your website, and start addressing questions and inquiries regarding your products and services. 
Live chat is an amazing customer support tool. It's convenient for website viewers and buyers. They can simply click on the button and start chatting with support agents. There is rarely any waiting period for customers and they can get back to shopping sooner.
The live chat can be used to sell more products or services. Whenever customers get any doubt before buying, they can simply hit the live chat button and ask important questions. It can be used to convince and provide information for anyone who wants to learn more. Even in case of dissatisfaction, live chat remains at the top for its ease of use and problem-solving capabilities.
Our live chat also supports amazing features that can bring you more customers and sales. Proactive chat invitations make sure you get noticed, while real-time typing view makes sure you get your answers ready before the customer hits send. It's also friendly to your company branding so you can customize it in any way you want.
LiveAgent Live Chat Demo | Live Agent02:16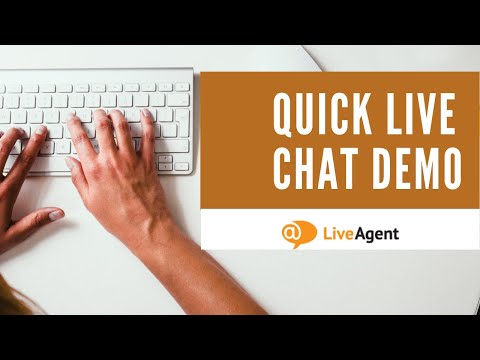 Live Agent
What are the benefits of Silverstripe?
Content management system for your website
Content planning features
Additional modules for various purposes
Live chat button for providing fast customer support
See users browsing your website
Reach more customers with live chat
Be there when your customers shop and provide awesome support with LiveAgent live chat
How to integrate Silverstripe with LiveAgent
Placing a live chat button on your website takes just a moment. Follow the integration guide below to find out how to create a chat button and place it on your Silverstripe website.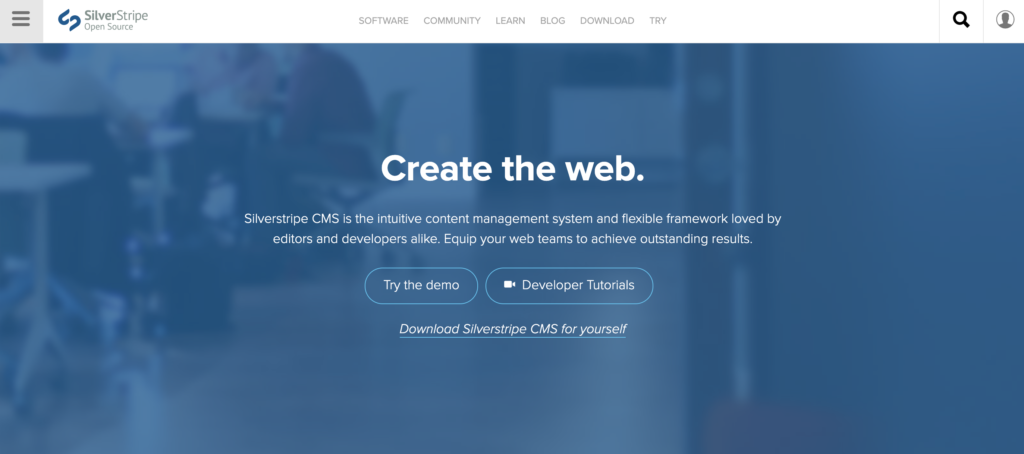 Go to your LiveAgent account and open Configuration > Chat > Chat buttons. Click on the orange Create button to start creating your new live chat button.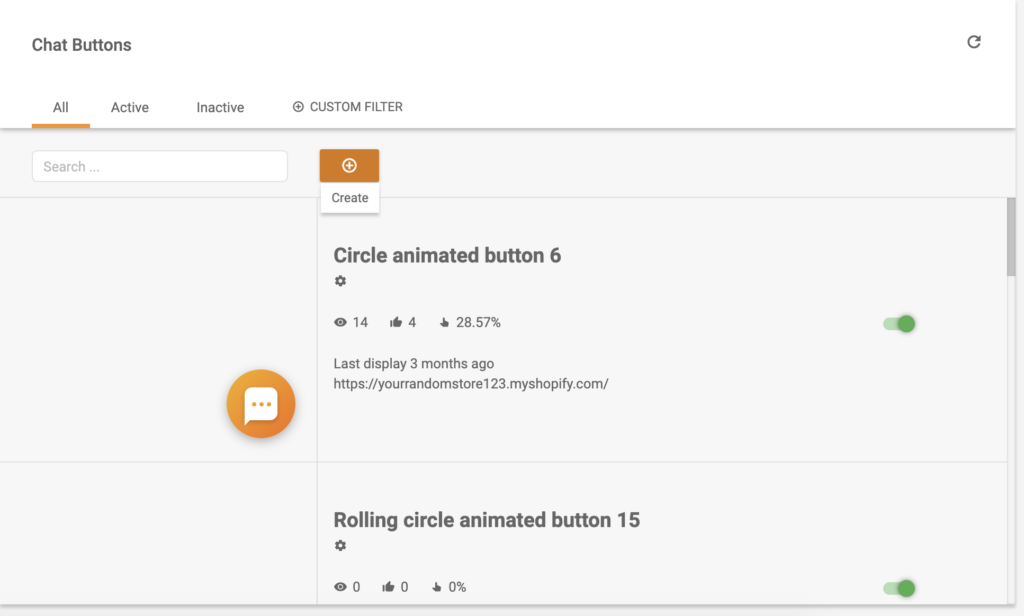 The first step is to decide what your chat button should look like. You can choose from some of our most popular buttons, or pick between bubble, side, corner, or inline buttons. There are plenty of designs to choose from but if you prefer to use your own design, you can do so by clicking on the Custom tab.

Use an image or an HTML code to upload your design. When you're done choosing go to the next section where you can configure the button.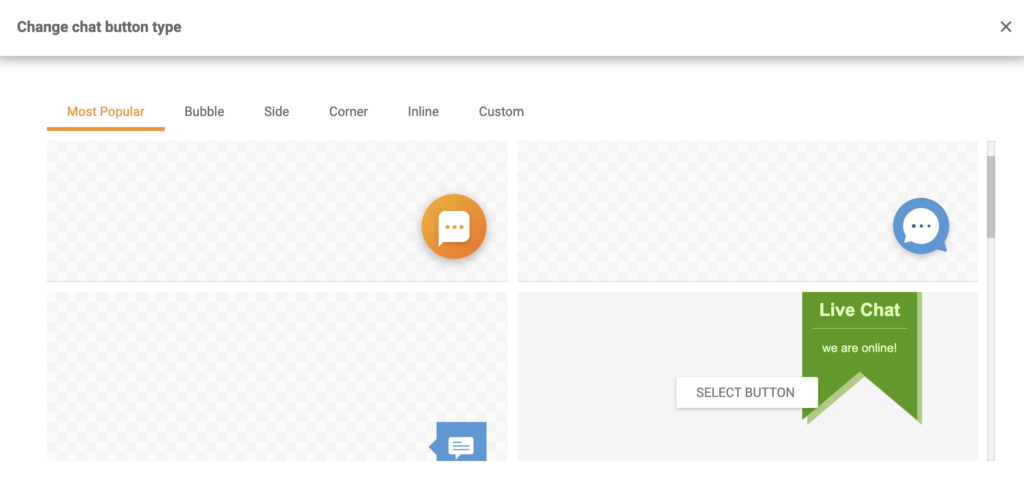 Now for the configuration. Name your button and choose which department will be responsible for incoming chats from your website. Select the chat language and choose if you want customers to leave their details before they start the chat. You can also choose to have an offline button with a contact form ready. Finally, choose the queue length, decide if you want to force desktop mode on mobiles, and click on Save.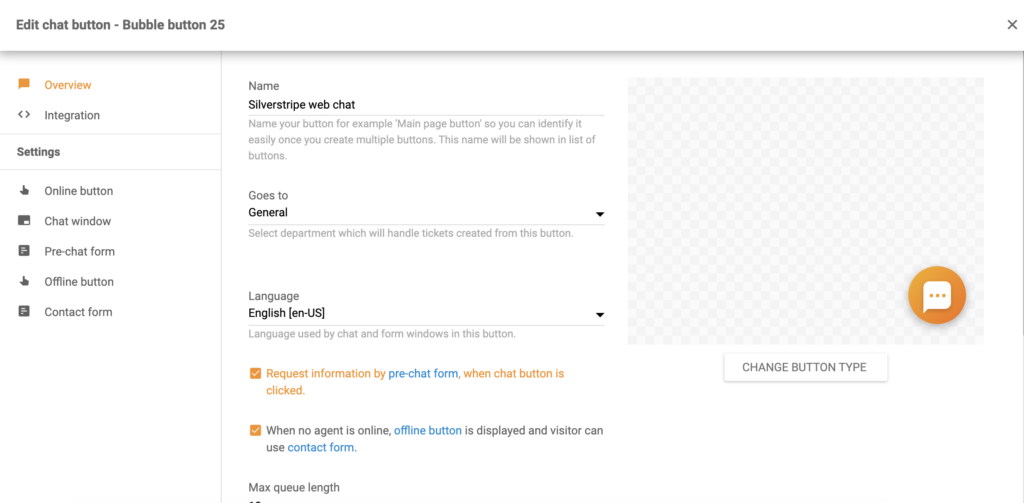 If you don't want to go through the settings now, you can change all of them later on. You can return anytime after you've evaluated the situation and decided what settings work the best for you. When done, switch to the Integration tab and copy the chat button code.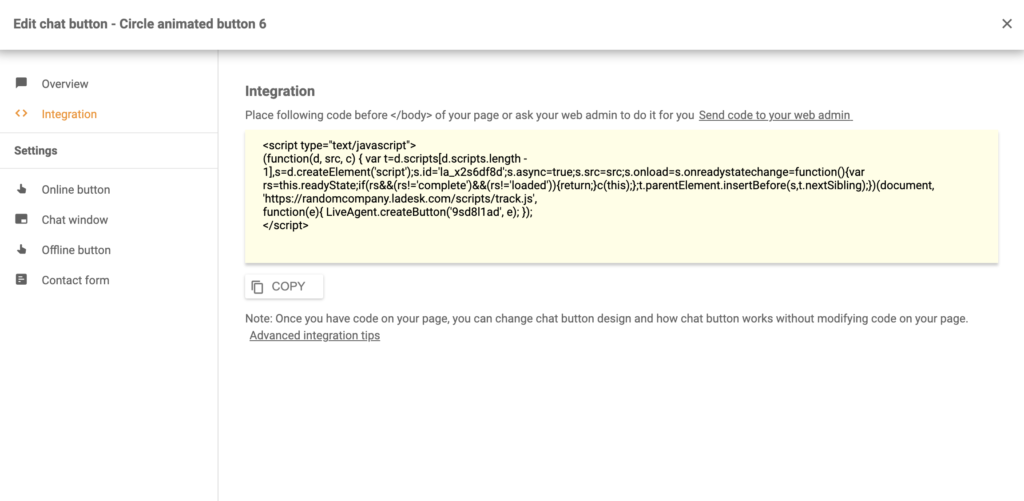 Now go to Silverstripe and customize your code. Paste the code at the bottom of the webpage and save the changes. When you preview your website, you can see the chat button at your selected location.
Your chat button is now integrated on your Silverstripe website. You can start communicating with your customers, sell more, and provide fast customer support. 
Looking for more? Have a look at other integrations LiveAgent supports or check out the full feature list to see what else LiveAgent can do. Make sure to visit our Academy page and learn how to effectively provide support via live chat.
LiveAgent Product Tour | Live Agent02:25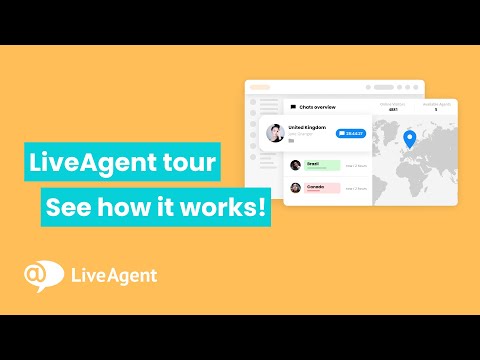 Live Agent
Frequently

asked questions
What is Silverstripe?
Silverstripe is a content management system for various websites. It is highly customizable and supports responsive design, heavy load optimizations, security options, and much more.
Does Silverstripe have live chat?
What are the benefits of using LiveAgent with Silverstripe?
You get one of the fastest live chat widgets on the market. It can be placed on your website to let customers reach you at any time.