Partner
Partner website
Partner Privacy Policy
Before you activate this plugin, please make sure that SpamAssassin is installed on your server.
Login to your LiveAgent dashboard and click configuration
Click System and Plugins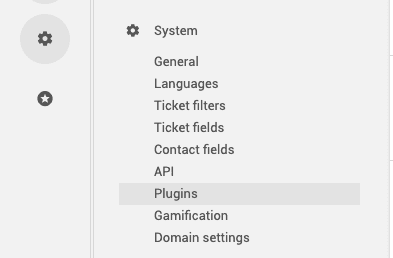 Find SpamAssassin in the plugins list. Click on the slider to activate it.
Click on the Configure button and enter the IP or hostname of your SpamAssassin server and port number of the SpamAssassin service.
Additionally, you can check "Teach" to improve the quality of spam recognition. Warning: Must be enabled on the SpamAssassin server.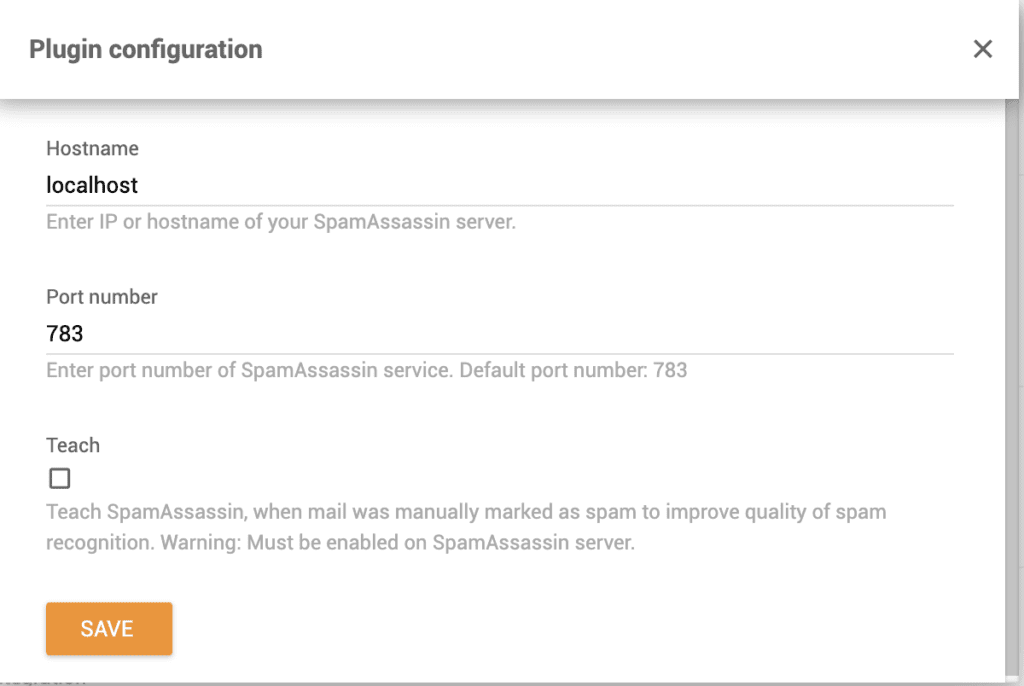 Navigate to Configuration>Email>Mail accounts choose your email address already connected to LiveAgent and click on Edit
Check "Process with SpamAssassin"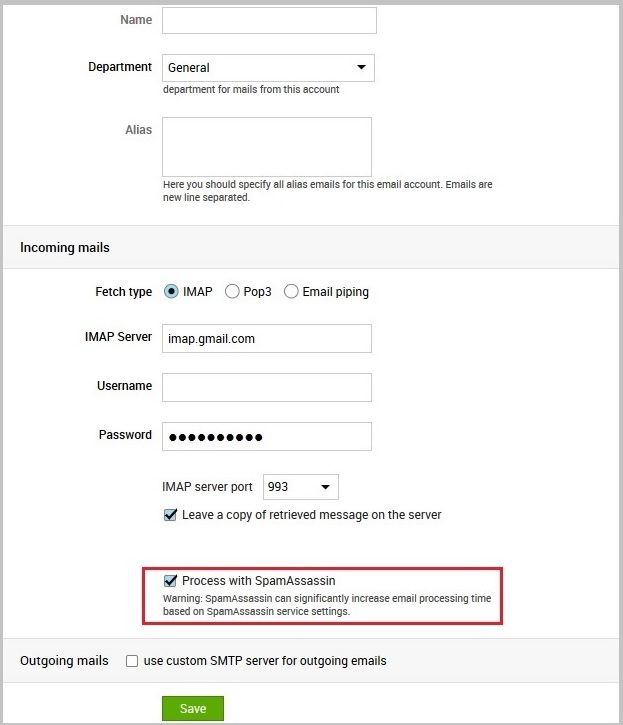 What is SpamAssassin?
Apache SpamAssassin is a computer program used for e-mail spam filtering. It uses a variety of spam-detection techniques, including DNS and fuzzy checksum techniques, Bayesian filtering, external programs, blacklists, and online databases.
How can you use it?
Filter incoming emails through SpamAssassin's spam filter. Emails marked as spam can be still found in the tickets marked as spam.
Frequently Asked Questions
What is SpamAssassin?

SpamAssassin is a computer program that helps you automatically detect spam emails. 

How can you utilize SpamAssassin integration inside LiveAgent?

SpamAssassin integration creates an even more efficient workflow for your customer service representatives by filtering any SPAM from your email. As a result, your agents can focus on more important tasks rather than going through endless SPAM emails.