Partner
Partner website
Inter Telecom is a leading specialist in Voice over Internet Protocol (VoIP) telephony in Greece, offering a comprehensive array of services powered by this advanced technology. It constantly pushes the boundaries of communication by introducing innovative solutions that help its customers seamlessly connect with their loved ones, professional colleagues, and business partners.
Tailoring its offerings to perfectly match individual customers, freelancers, and diverse businesses – whether small startups or established corporations, it aims to empower organizations with its bespoke solutions. Its key objective is to enhance the daily communications of its customers by offering inventive services, meticulously designed to meet their unique requirements, all at a highly competitive price-to-quality ratio.
Taking its commitment to innovation forward, Inter Telecom has pioneered the introduction of the IT Mobile Dialer in Greece. This ground-breaking product enables users to make calls from their mobile phones through prepaid cards and VoIP services, ushering in a new era of efficiency and convenience in mobile communication, without necessitating any structural changes.
How can you use it?
LiveAgent has teamed up with Inter Telecom to make integrating Inter Telecom numbers into your call center super easy. And the best part? There are no additional fees from LiveAgent for this connection.
If you are interested in connecting Inter Telecom with the LiveAgent call center, simply log in to your LiveAgent account and follow the instructions.
1. Log in to your LiveAgent account
2. Navigate to Numbers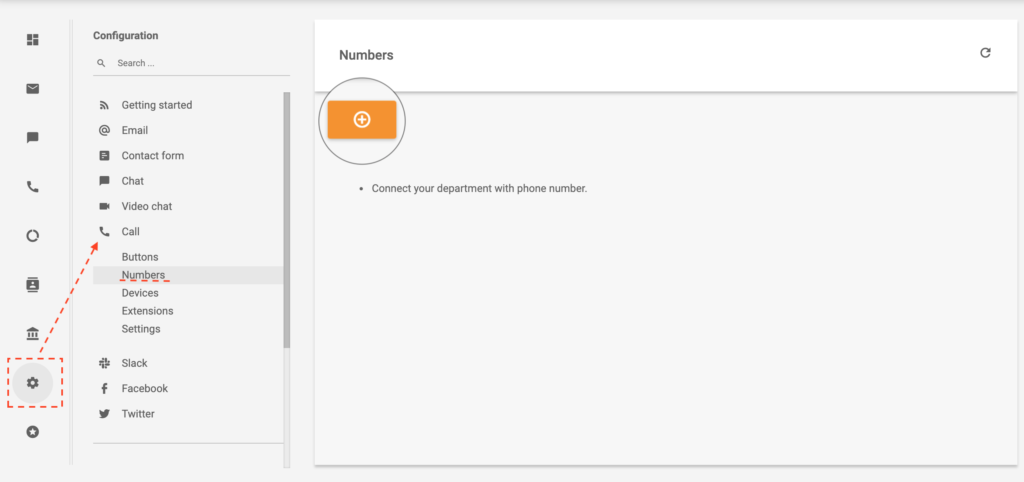 3. Search for Inter Telecom.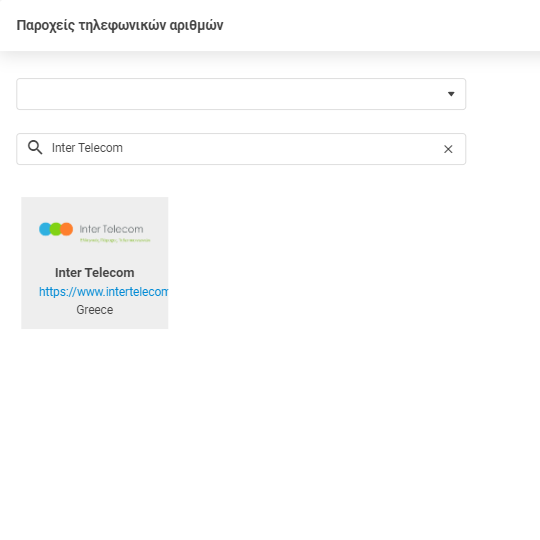 4. Click on add
5. Insert required credentials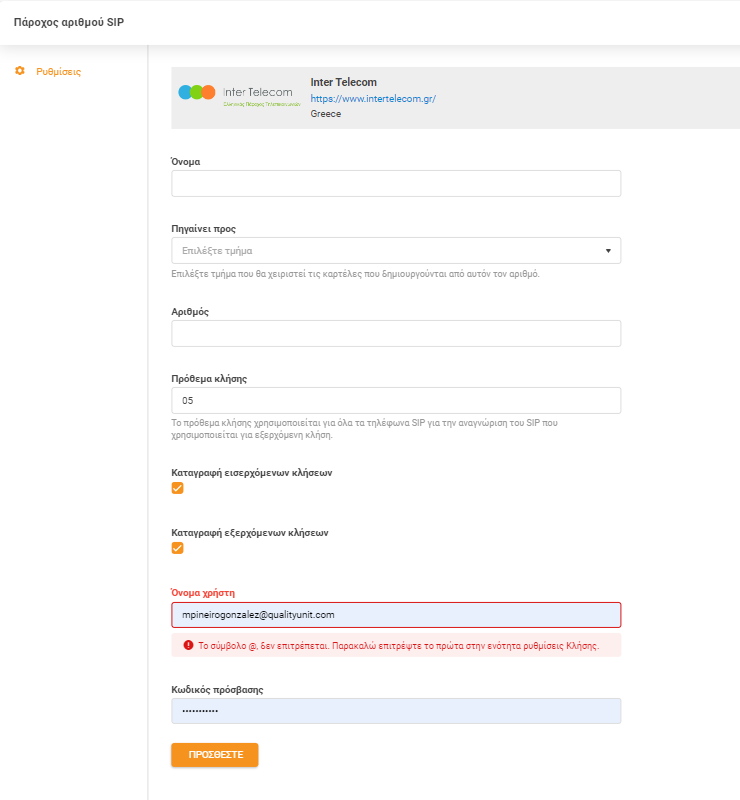 Cost of integrating Inter Telecom:
LiveAgent subscription includes integration at no extra cost, whereas Inter Telecom offers its services for a fee as they are a separate business.
Benefits of Inter Telecom:
Cost-effective
Scalability
Feature Rich
Improved CX 
Access in Greece.
Would you like to learn more about how call center software works? Check out the video below.
Call Center Software Demo | LiveAgent | Live Agent04:40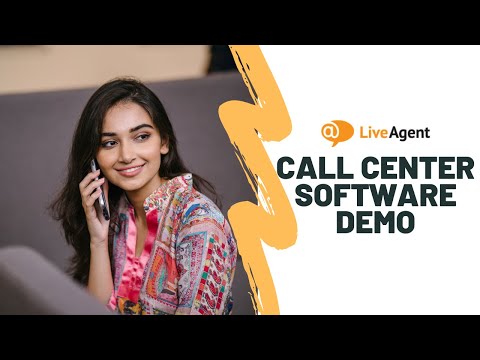 Live Agent
Don't have LiveAgent yet?
No problem! LiveAgent offers a 30-day free trial where you can test the free Inter Telecom integration!