Partner
Partner website
Partner Privacy Policy
What is GMX?
GMX (Global Mail eXchange) is a free advertising-supported email service. The company was founded in 1997 and it's a subsidiary of United Internet AG – a German stock-listed company. It's also the sister company to 1&1 and Fasthosts Internet. It supports POP3, IMAP4, or webmail protocols, while the mail is sent with SMTP. Every account registered with GMX supports additional services which include Mail Collector, Organizer, File Storage, and Address Book. There is a 10 individual GMX email address limit for each GMX user. This mail service is mainly supported via advertisements to keep it running, as well as for providing a payless service to users.
How can you use GMX?
If you're looking for a reliable and free email service, GMX is the right choice. The service doesn't include any hidden payments unless the users want to upgrade to the premium account. GMX offers three paid plans that provide significant upgrades to email capabilities. Users can pay for additional email, cloud, or attachment storage, as well as remove any advertisements included in the base version. 
GMX can serve as an ideal primary email server for customer support thanks to integration with LiveAgent help desk software. LiveAgent includes a ticketing system that can seamlessly connect with GMX, transfer all emails into the system, and convert them into tickets for easy customer support. With the addition of integration with other customer support channels, LiveAgent can help you gather your communication into one place and help you reply faster, more reliably, and with better results.
Get help from our ticketing system – handle live chat, and social media communication on Facebook, Twitter, Instagram, WhatsApp or Viber. Create your own virtual call center with inbound and outbound capabilities, set up your customer portal with forums, or write informational guide's for the included knowledge base. LiveAgent can handle everything important and bring it to you in one convenient place.
LiveAgent: Ticketing Software Demo | Live Agent03:21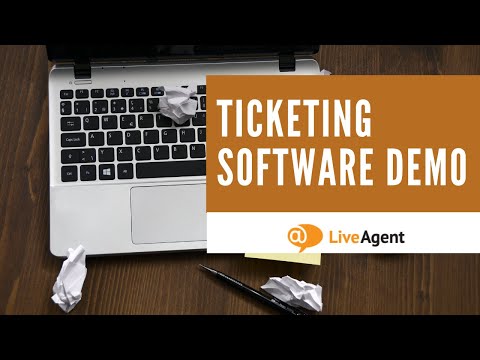 Live Agent
What are the benefits of GMX
Free base email for any user
Additional paid storage options
Secure & reliable
Easy registration & setup
Let your clients reach you faster with live chat
Provide better support via email thanks to LiveAgent. Start ticketing and improve overall customer satisfaction.
How to integrate GMX with LiveAgent
The integration process of GMX with LiveAgent is very simple and it can be completed in just a few minutes. Take a look at the short guide below to see how you can do it on your own in no time.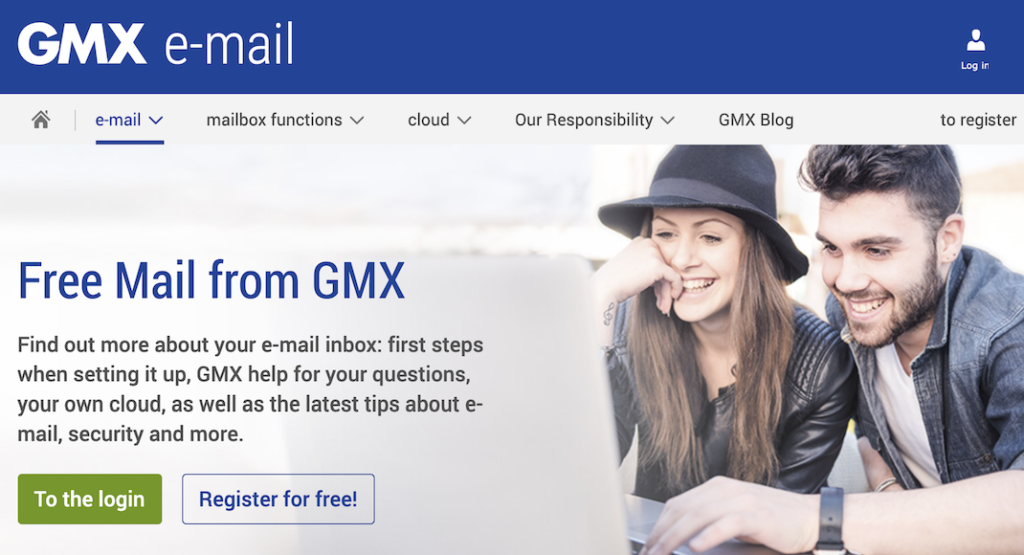 If you don't have your GMX email account ready, head over to their website and register a free account (or create a paid one, according to your preference). The website is intuitive and it will guide you through the registration process. If you already have an account, feel free to skip this step.

Now with your account ready, head over to your LiveAgent account (or start a free trial). Open Configuration > Email > Mail Accounts and select either Outgoing email accounts or Incoming email accounts. Choose outgoing if you want this to be your primary email address for sending emails, or go for Incoming if you want to receive email from this account in your ticketing system. Either way, the integration process remains similar. Continue with either option, then click on the Orange create button, and proceed with the next step.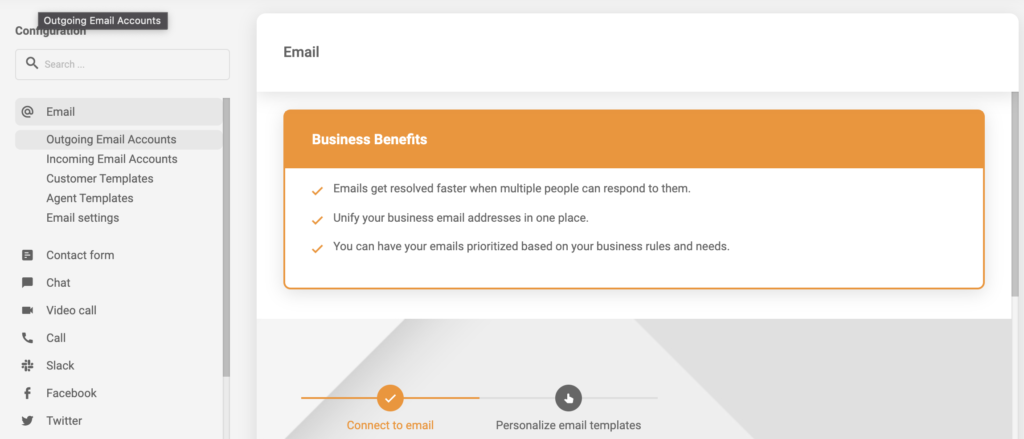 A new window will open up. You will see a selection of email providers. Scroll down and click on the Custom mailbox option at the bottom. You will be taken to the next section.
All you need to do now is to provide your GMX details into the system so LiveAgent can start fetching all of your emails. Provide your email address, hostname, port, as well as your username and password to GMX. Once you have everything in, click on Finish integration at the bottom and you're done.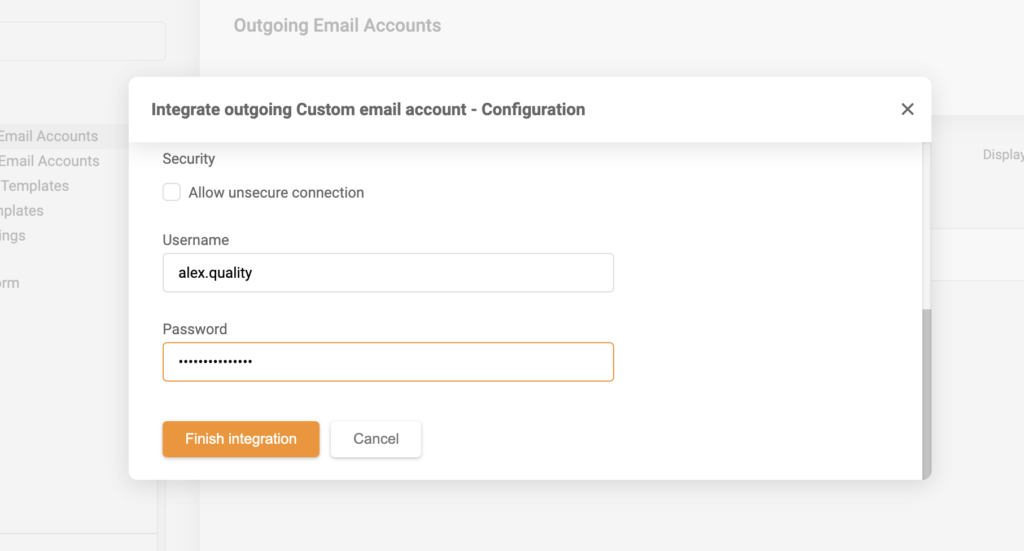 You successfully finished your GMX integration with LiveAgent. The system will start fetching emails into your ticketing system. Feel free to check out our other integration options, browse through the LiveAgent Academy to learn something new, or watch the video below to get a tour of the LiveAgent help desk system.
LiveAgent Product Tour | Live Agent02:25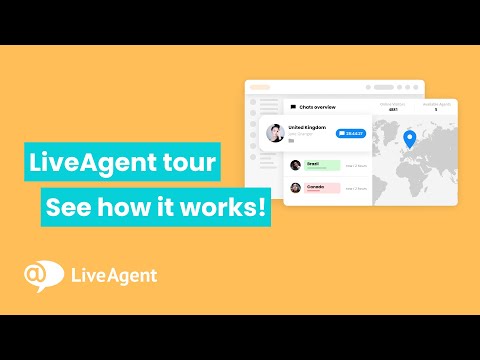 Live Agent
Looking for an easy and efficient way to manage your GMX email?
With LiveAgent, you can easily manage all of your GMX emails and customer communication in one place.
Frequently Asked Questions
What is GMX?

GMX (Global Mail eXchange) is a free email service that is supported by advertising. POP3, IMAP4, and webmail protocols are supported, and SMTP is used for sending mail. Mail Collector, Organizer, File Storage, and Address Book are all included with every GMX account. It is possible for each GMX user to have a maximum of 10 GMX addresses.

How can you use GMX?

You should use GMX if you need a reliable and free email service. Users do not have to pay any hidden fees unless they upgrade to the premium account. Three paid subscription plans are available that provide significant improvements.