Partner
Partner website
What is Postfix?
Postfix is a free and open-source mail transfer agent that delivers and routes electronic mail. The software is released under the IBM Public License 1.0, which is a free software license. Postfix was originally created in 1997 and the first release was in December 1998. It's one of the most popular mail servers on the Internet. Postfix is used by approximately 32% of the publicly reachable servers.
How can you use Postfix?
Postfix does one thing well, and that is email. If you want a solution that reliably handles all of your email communication, your search is over. Your Postfix email can be connected with your LiveAgent help desk system to help you gather customer emails, turn them into tickets and organize them so you won't get lost in the flow. 
Are you getting overwhelmed and exhausted from handling every customer issue via your email client? Take a moment to learn about LiveAgent's amazing ticketing system. It's built for organizing your emails and it can help you solve customer issues faster while increasing customer satisfaction. Take advantage of this fully featured ticketing solution, and use filters, tags, or contact lists. 
Set your business hours, create rules or service level agreements. Make sure to gamify your help desk to get the best effort from your support agents. There is a lot that LiveAgent can do for you and your business. Browse through the ticketing features to find out more.
The best part is, LiveAgent can also connect with other communication channels. Create a live chat widget for your website, set up an effective call center, write articles and forum posts for your customer portal, or connect your social media – Facebook, Twitter, Instagram, and even Viber and WhatsApp.
LiveAgent: Ticketing Software Demo | Live Agent03:21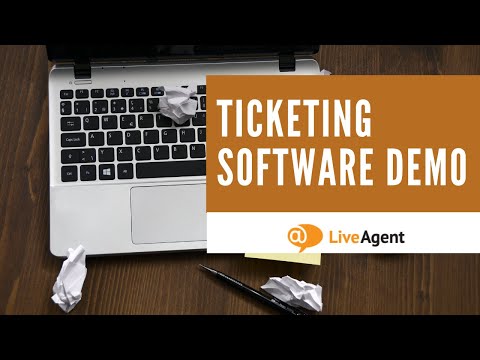 Live Agent
What are the benefits of using Postfix?
One of the most popular email services
Advanced configuration scenarios
Less spam
Content filtering 
Improve your email ticketing with LiveAgent
Start your free LiveAgent trial, connect your email address and get the job done efficiently
How to integrate Postfix with LiveAgent?
Postfix can be easily connected with LiveAgent via IMAP/POP3 in a matter of few minutes. Follow the guide below to learn how to connect your email accounts to your LiveAgent ticketing system.

In case you don't have a Postfix email setup yet, go to the website and download resources for installation. The website also offers a lot of how to guides and tutorials for multiple use case scenarios. Once you set it up, follow the next steps. 

Now, with Postfix setup and ready, go to LiveAgent and open Configuration > Email > Mail Accounts. Click on the orange Create button and select Other. Then select IMAP/POP3.

All you have to do now is provide your details – email, username, password, and select fetch type, server and port. You can also choose an authentication method and select the department that will be responsible for tickets coming from this email. When you're done, click on Save at the bottom and you're done.
Feel free to return to this guide whenever you decide to add more email accounts. Looking for more? Check our Academy page and learn more about the ticketing system, or watch the video below to see what else it can do. 
LiveAgent Product Tour | Live Agent02:25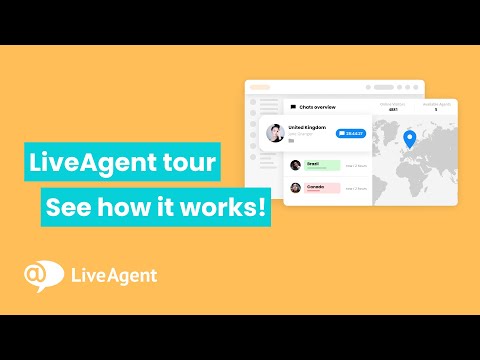 Live Agent
Enhance your email management with LiveAgent's seamless Postfix integration
Streamline your communication processes, manage email queues, and ensure prompt responses to customer inquiries.
Frequently asked questions
What is Postfix?

The Postfix mail transfer agent is a free and open-source tool that delivers and routes emails. The mail server is one of the most popular on the Internet. The software is free to use by everyone. Initially created in 1997, Postfix was released in December 1998. 

How can you use Postfix?

Postfix can become your primary LiveAgent email integration for receiving customer tickets. It's a reliable email client that can handle email fetching straight to your ticketing system. 

How can I integrate Postfix with LiveAgent?

Go to LiveAgent and open Configuration > Email > Mail Accounts. Create a new email and select Other. Select IMAP/POP3, provide your detail and click Save.