Partner
Partner website
Partner Privacy Policy
What is Zimbra?
Zimbra is a solution for personal business email communication and collaboration. Zimbra software consists of both client and server components, and at one time offered a desktop application called Zimbra Desktop. In addition to Zimbra's open-source version, there is a commercial version ("Network Edition") that has closed-source additions, such as a proprietary Messaging Application Programming Interface for syncing appointments and contacts to Outlook.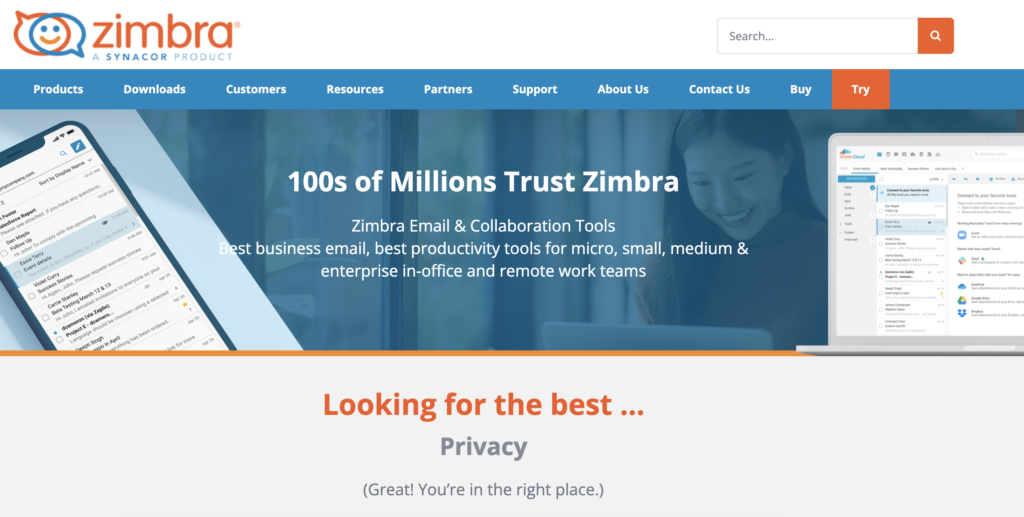 How can you use Zimbra?
Integrated cloud email, calendar, and collaboration solution, Zimbra is the enterprise standard in the public and private clouds. Zimbra offers one of the most innovative messaging experiences available today, connecting end users to information and activity stored in their personal clouds via a redesigned browser-based interface.
Struggling with keeping your Zimbra customer emails focused and solved on time? It's time to integrate with LiveAgent and manage your customer communication with the ticketing system.
A ticketing system primarily serves customer service purposes. It provides customer service representatives with an easy-to-use interface for responding to inquiries. Customer inquiries, no matter where they come from, become tickets once they are received by a customer agent. You can access these tickets from a universal inbox. This will enable your customer service representatives to deliver fast and efficient service.
LiveAgent ticketing system is also supported by efficiency and productivity features that help you sort, organize and reply faster to your customer emails. You can use features such as departments, tags, filters, or agent collision detection among others to create a smooth workflow. 
Our universal inbox not only handles emails, it can also take care of live chats, customer portals, call centers and help you manage social media – Facebook, Twitter, Instagram. It also includes Viber and WhatsApp. Every communication channel is backed up by its own features to make sure everything is smooth and reliable. 
LiveAgent: Ticketing Software Demo | Live Agent03:21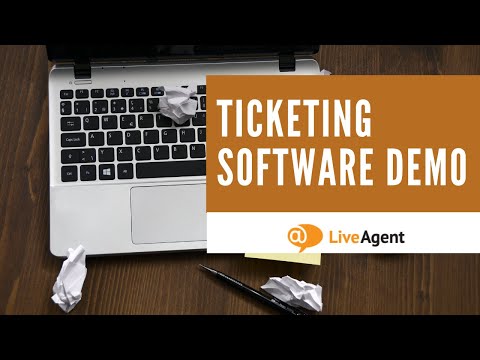 Live Agent
Benefits of using Zimbra
One of the best email solutions available
Backup of important emails
Zimbra emails in an organized ticketing system
Additional features and enhanced communication capabilities
Struggling with email support?
Switch to LiveAgent ticketing system and start providing amazing customer support today
How to integrate Zimbra with LiveAgent
There is no need to activate any plugins or use third-party applications to finish the process. All you need to do to integrate Zimbra with LiveAgent is provide some data into the LiveAgent system.
If you don't have your Zimbra email yet, head over to their website and start your free trial or buy a paid plan. Fill out a form and get your new email account set up. If you already have a Zimbra account you can skip this step and continue with the next one.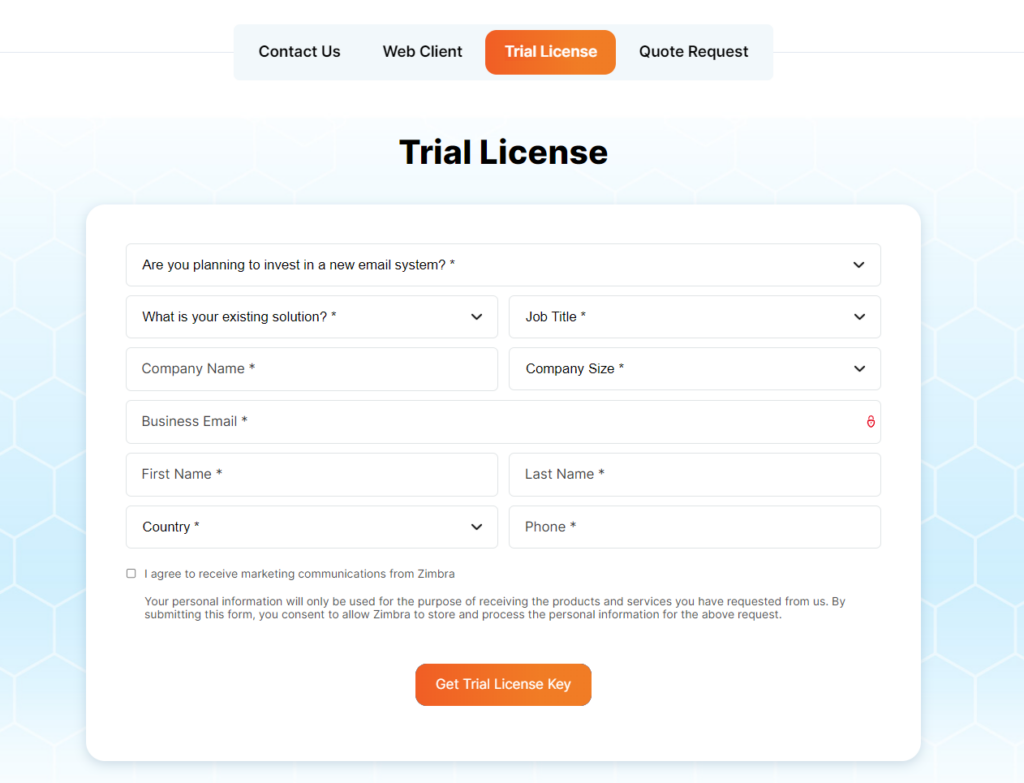 Now go to your LiveAgent account and open Settings > Email > Mail accounts. Click on the create button and select Other.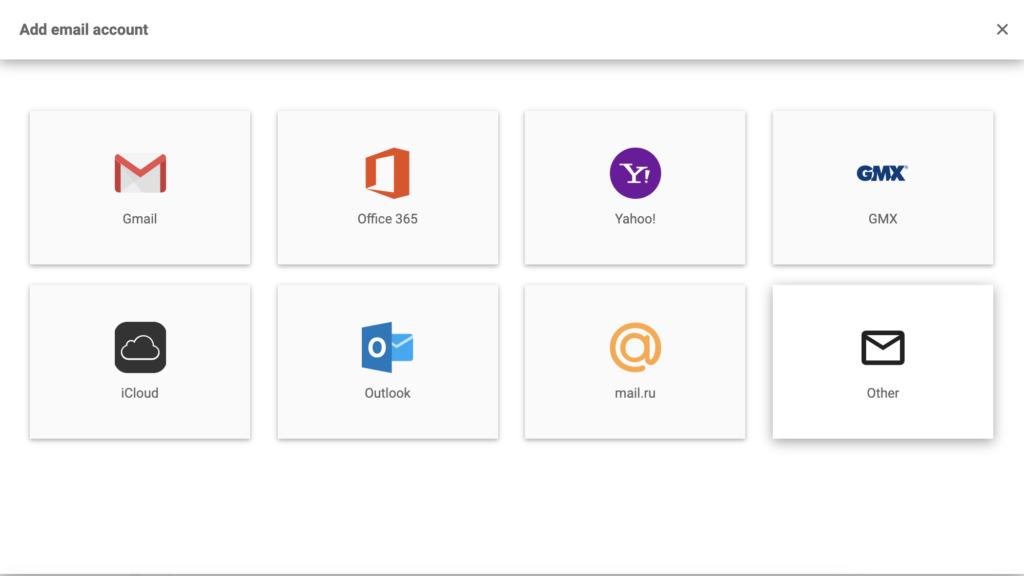 Now you can choose if you want to integrate via Forwarding or IMAP/POP3. We'll show you both integration options, starting with Forwarding first. Click on Forwarding and continue to the next step.

Once you select Forwarding, enter your email address and Setup SPF record for your Zimbra domain. If you're not sure how to do it, have a look at this guide from the Zimbra website. This has to be done to make sure your emails won't be recognized as Spam by LiveAgent. When you're done, select a department responsible for emails from this Zimbra account and click on Save.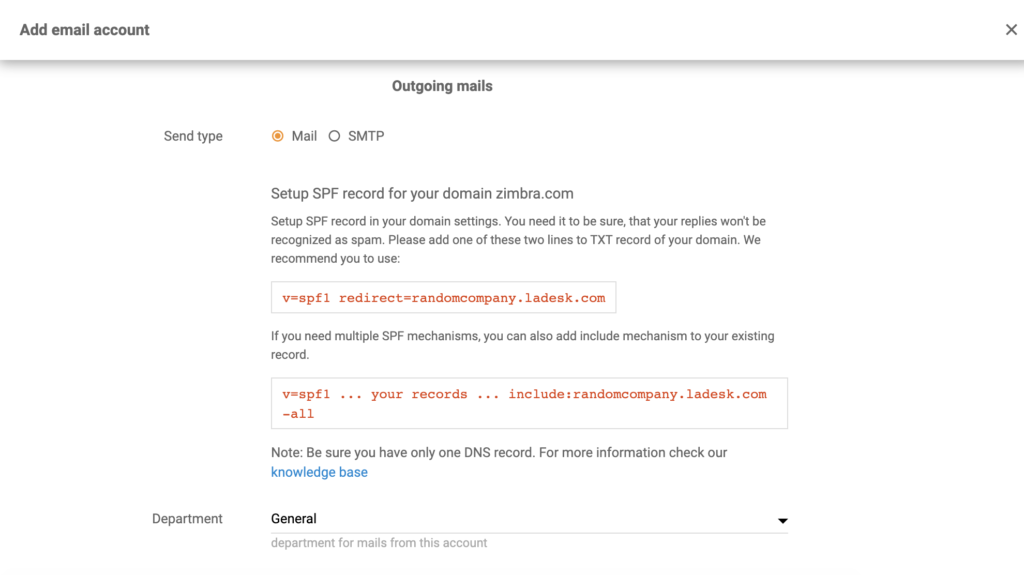 If you want to connect your Zimbra email via IMAP/POP3, select that option. Provide your email address, login info, and password. Select fetch type (IMAP or POP3), provide server info and port info. Then click on Save.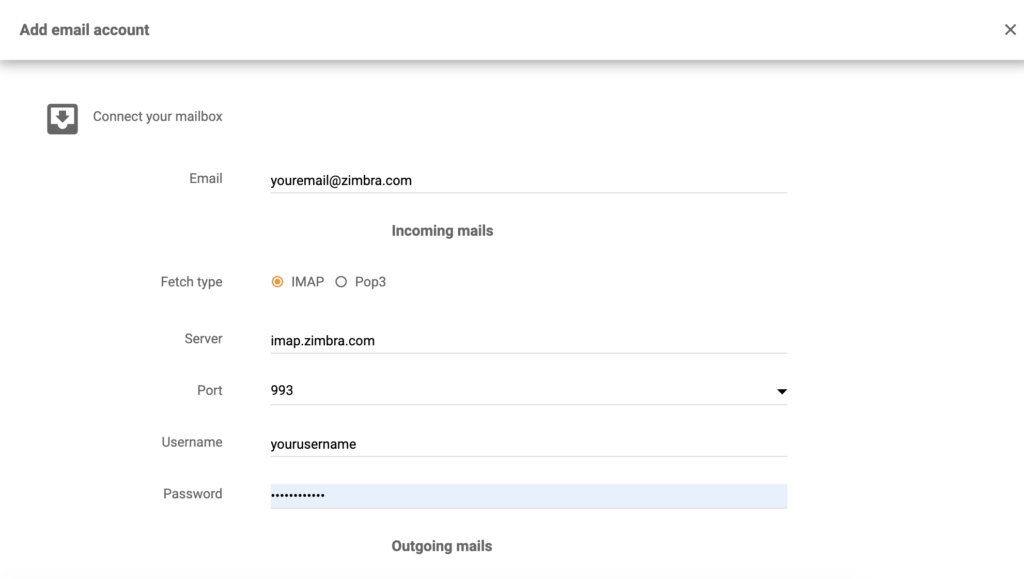 That's it, your Zimbra email is connected with the LiveAgent ticketing system and your emails will be organized to help you provide better customer support. 
Looking to learn more? Browse through our useful articles at the LiveAgent Academy to learn about providing amazing customer support via all channels. Watch our Tour video or have a look at the features page to see what else can LiveAgent handle.
LiveAgent Product Tour | Live Agent02:25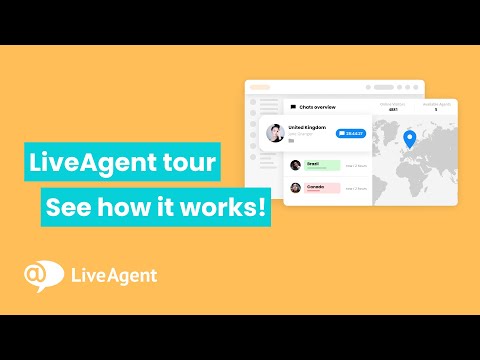 Live Agent
ptimize your email management with LiveAgent's integration with Zimbra!
Consolidate your email communication, efficiently manage tickets, and provide prompt responses all within the LiveAgent platform.
Frequently Asked Questions
What is Zimbra?

Zimbra is an email business solution. Zimbra also is a complete collaboration suite that includes not only email but also group calendars.

How can you use Zimbra?

Zimbra can be used for all email-related purposes. It doesn't matter if you're working on sales, customer support, or other areas, Zimbra can handle email communication and schedule swiftly.

What are benefits of Zimbra integration?

The benefits are: reliable and efficient email solution in your LiveAgent help desk, backs up all-important emails, the ticketing system from LiveAgent adds extra punch, plenty of ticketing features.

How to integrate Zimbra with LiveAgent?

Go to LiveAgent > Settings > Email > Mail Accounts. Add a new email account and select Other. Select between Forwarding or IMAP/POP3. Provide your data and Save.