Prevent multiple Agents from working on the same Ticket. LiveAgent shows who's viewing a ticket and who's answering it.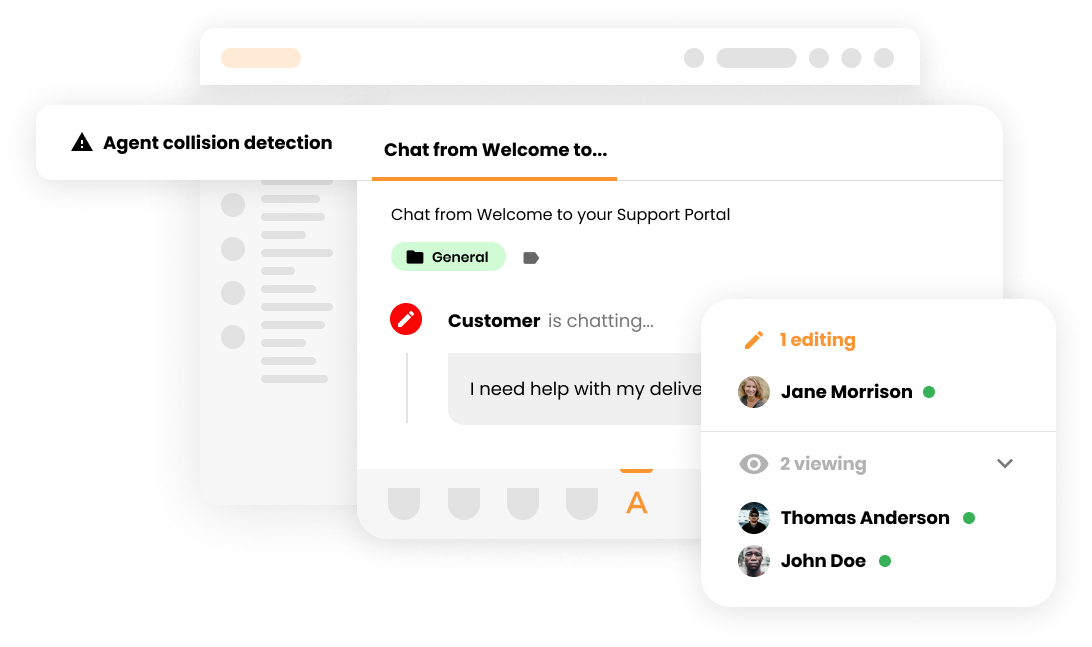 LiveAgent shows:
Who is viewing a ticket
Who is answering a ticket
The Agent Collision Detection feature is an essential and powerful part of LiveAgent's support ticket software. You will never have to worry about sending a repetitive reply. Working with the To Solve algorithm, collision detection makes sure that agents don't open a ticket that is already being worked on.
Scared of erasing your colleague's work?
LiveAgent's collision detection features will alert you whenever you attempt to answer a chat or ticket that's already being worked on. Try it today.