Partner
Partner website
Partner Privacy Policy
What is Stripe?
Stripe is an online payment processing platform and software solution made by ChargeDesk. It's used by thousands of companies mainly to send or receive payments and manage other processes with security in mind.
How can you use it?
Use Stripe to manage, cancel, add or create subscriptions, customers, find items, and more. You can also get notified about any changes made to them in your LiveAgent dashboard, get info about new coupons, invoice items, new charges, payment requests, and more. Customer satisfaction, email management, and billing management can work hand in hand.
Benefits
Take care of your payments, payment requests, billing, and more
Seamlessly manage your customers and customer satisfaction
Get notified about news and updates
How to integrate Stripe with LiveAgent via Zapier

It's easy to follow events with ChargeDesk's Stripe integration for LiveAgent because integration processes are made simple. Zapier integration can make it easy for you to connect these two apps and you can create your own custom integration to get exactly what you need. And it's user friendly.
First, you're going to need a Zapier account. If you already have one, simply log in. In case you need to create one, you can do so at this link. Then proceed to the Stripe + LiveAgent integration page on Zapier.
When you scroll down, you can see a section Connect Stripe + LiveAgent in minutes with the options to select a Trigger and select an Action. Then create a process and you can choose which connection would you like to make and what it should do. You can also create more of these integrations for specific purposes.
As a showcase, we selected a Stripe trigger Canceled Subscription and LiveAgent action Create Conversation. You can choose your own response to actions or choose this one as one of your templates. When you're done, click the blue Connect button.
This next stage of the integration requires you to log into your Stripe company account and confirm the trigger. When you're done, Zapier will ask you to test out the trigger. This step is not necessary but we highly recommend it to make sure your integration will work as it should.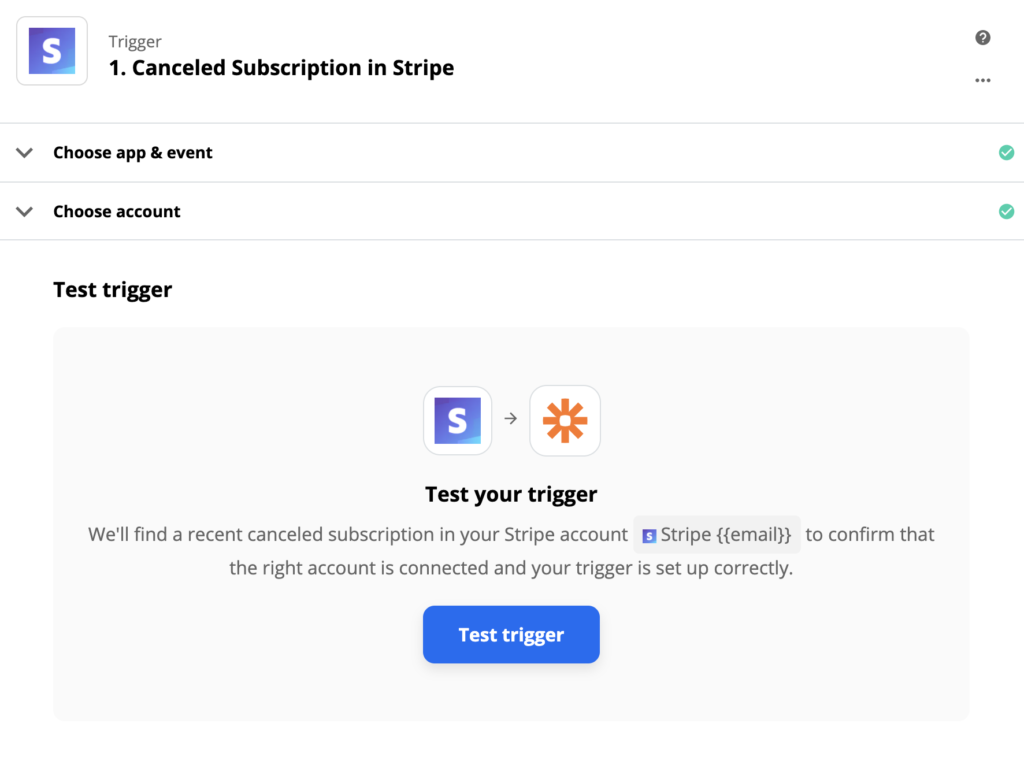 The next step is to configure your help desk action. Select or add your company account's email address and log in to Zapier. Then fill out the necessary fields. This part also offers to fill out non-required fields with additional info and you can do so in case you want to specify your action further. It can be useful for your email management. The ticket creator's email address cannot be the same one but you can choose an email of an existing agent instead.
You can also choose an address from a different email provider if you completed email integration, such as Outlook, Google's Gmail, or other company email. Recipient email cannot be the same one, so pick a company email or a different one that will serve as the email sender. Fill out the message subject and text.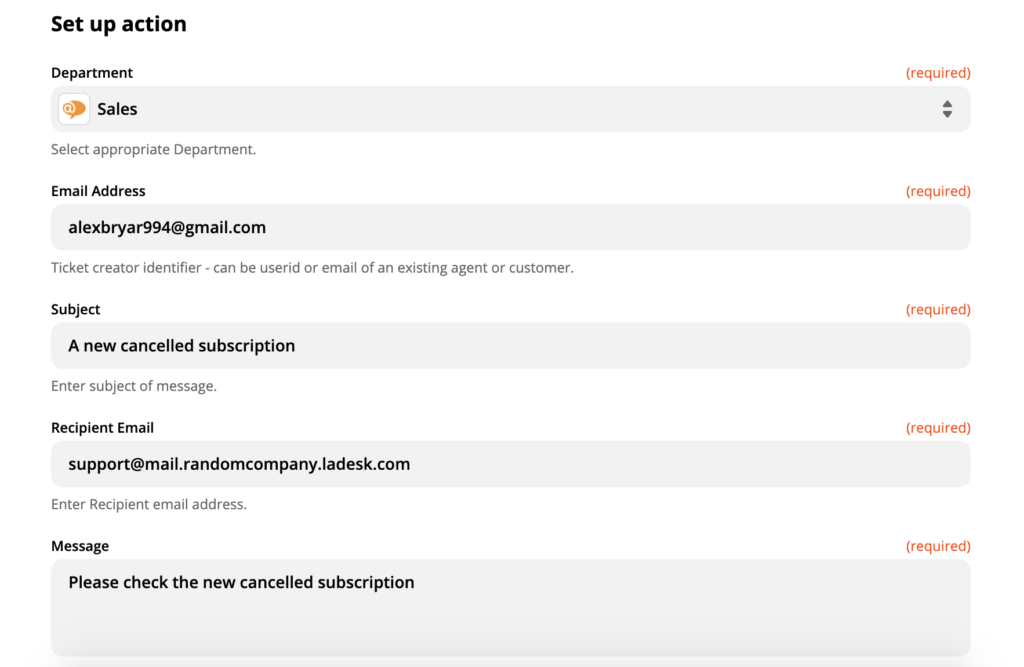 When you're done, you need to do the final test of both tools. If you get a success, your tools work perfectly and the integration is completed. In case you run into trouble, Zapier will offer you a handy troubleshooting guide to help you out. There is usually no need to contact customer support and any trouble can be solved quite easily by rewriting information in some of the fields.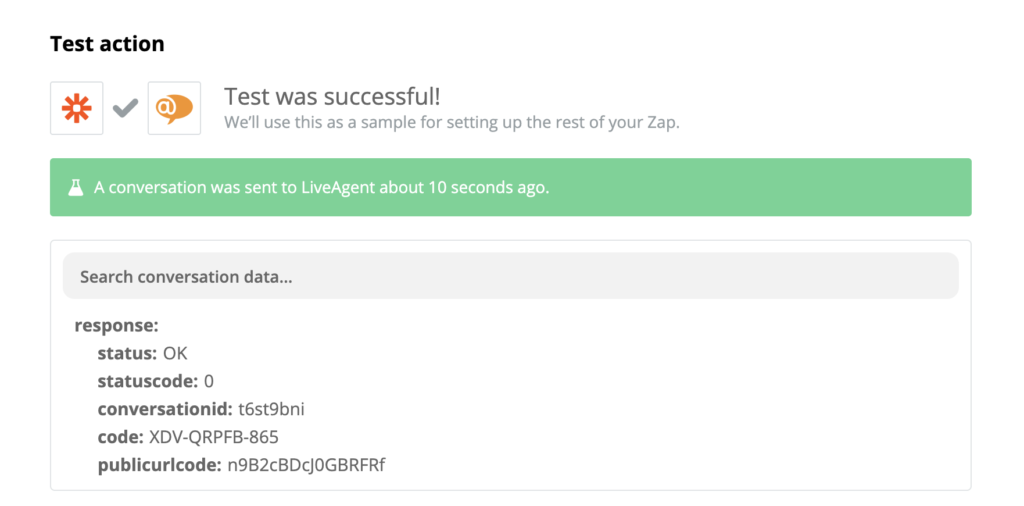 Now it's time to test your integration event live. Stripe has an option to create a test subscription. Go to your account, click on subscriptions, and select Create a test subscription. Put in a test email address and fill out the details. When you're done creating your subscription, the final step is to cancel it.
Your new subscription will be visible in the same section. To trigger the action in LiveAgent and receive a ticket, you need to cancel it. You can find the Cancel subscription option on the right side of your test subscription view.

When you cancel, check your LiveAgent's and see if you received a ticket about the new canceled subscription.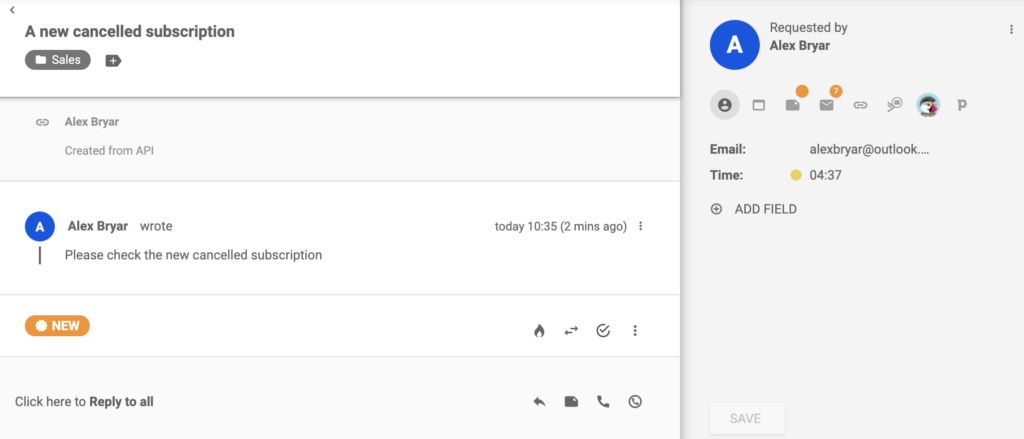 If you got a message, you successfully integrated Stripe and LiveAgent via Zapier. Use it to improve customer experience or customer communication if you get a canceled subscription or find other uses for it. Return back to the Zapier page in case you want to create another custom integration between these two apps.
Frequently Asked Questions
What is Stripe?

Stripe is an online payment processing platform. It enables your company to make and receive customer payments securely. 

How do you connect Stripe with LiveAgent?

Log in to your Zapier account and head to Zapier - LiveAgent + Stripe. Choose Trigger/Action and click on Connect LiveAgent + Stripe.