Partner
Partner website
Partner Privacy Policy
Cyprus PBX, a telecommunications company founded in early 2011, is dedicated to providing high-quality and affordable VoIP communication services to small and medium-sized businesses as well as individuals. Managed by a team of young and ambitious telecom engineers who have extensive experience in traditional telephony, Cyprus PBX aims to revolutionize telecommunication services in Cyprus.
Understanding that the "right" telephony solution depends on individual circumstances, Cyprus PBX offers two primary services to cater to different implementation models. The first is our hosted business VoIP service, which is a fully managed hosted Pbx service. This allows businesses to outsource their communications platform, connecting phones to Cyprus PBX via the internet from any location. Whether it's extension dialing, handling inbound calls, managing ACD queues, or voicemail services, its hosted service provides comprehensive solutions based on SIP, the industry-standard protocol for VoIP. It ensures seamless call routing by creating virtual SIP domains and routing calls based on SIP addresses.
In addition to its hosted service, Cyprus PBX also offers an alternative implementation model to accommodate those who prefer an on-premises solution. This allows businesses to have more control over their telephony system and integrate it with their existing infrastructure. By leveraging the power of IP telephony technologies, Cyprus PBX delivers reliable and cost-effective VoIP communication services, regardless of the implementation model chosen.
How can you use it?
LiveAgent has teamed up with Cyprus PBX to make integrating Cyprus PBX numbers into your call center super easy. And the best part? There are no additional fees from LiveAgent for this connection.
If you are interested in connecting Cyprus PBX with the LiveAgent call center, simply login to your LiveAgent account and follow the instructions.
1. Log in to your LiveAgent account
2. Navigate to Numbers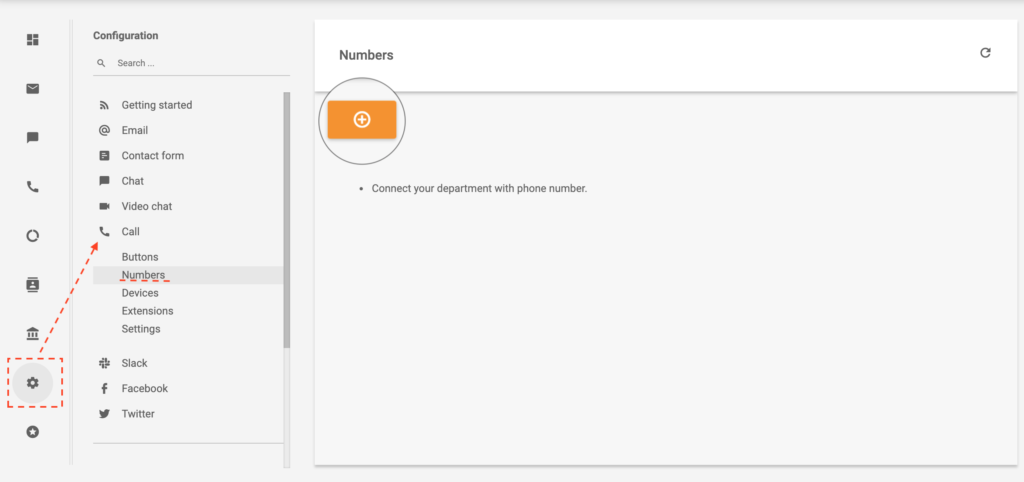 3. Search for Cyprus PBX.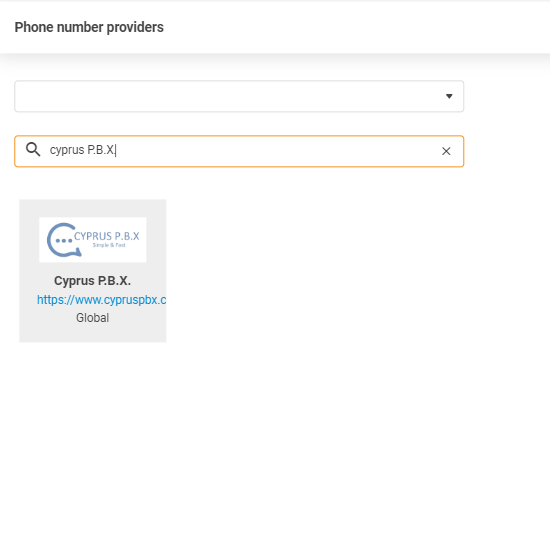 4. Click on add
5. Insert required credentials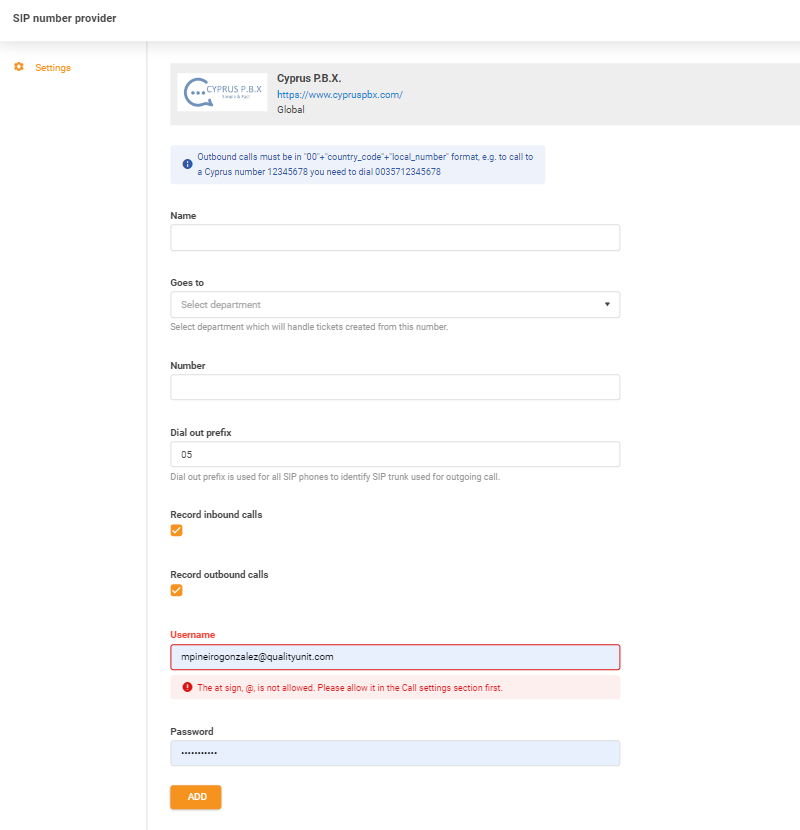 Cost of integrating Cyprus PBX:
LiveAgent subscription includes integration at no extra cost, whereas Cyprus PBX offers its services for a fee as they are a separate business.
Benefits of Cyprus PBX:
Cost-efficient solutions
Scalability
High reliability
Flexibility
Access worldwide
Enhanced Security
Would you like to learn more about how call center software works? Check out the video down below.
Call Center Software Demo | LiveAgent | Live Agent04:40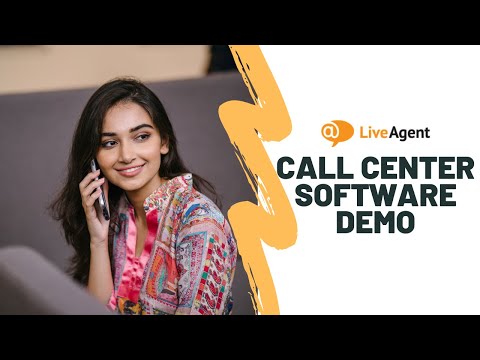 Live Agent
Don't have LiveAgent yet?
No problem! LiveAgent offers a 30-day free trial where you can test the free Cyprus PBX integration!