Partner
Partner website
Partner Privacy Policy
What is SugarCRM?
SugarCRM is a large, open-source customer relationship management software with sales automation, marketing campaign, customer support, and collaboration capabilities.
The code of this application is available to any user, developer which means you can customize your workflow if you have the means and skills. 
How can you use it?
Notifications about news or updates regarding customers, contacts, fields, tasks, modules, cases, leads, entries or opportunities won't run past you with this integration. You can also create or update these information or fields by yourself from your dashboard.
Benefits
Customer relationship management from one software
Notifications to keep you updated
A number of actions you can do from your dashboard
Increase in workflow
Saves time, no switching between apps
How to integrate SugarCRM with LiveAgent via Zapier
SugarCRM can be integrated with LiveAgent via Zapier via a trigger and action system called Zap. You can create many integrations from the options available at the site.
If you don't have a Zapier account, create one here. Then proceed to the LiveAgent + SugarCRM Integrations site. 

Scroll down until you see the Connect LiveAgent + SugarCRM in minutes section. You can pick your trigger and action here. Take a look at the list of possible integrations and consider what you want your integration to do. 
We're going to show you a connection with SugarCRM trigger New Task and LiveAgent action Create Conversation. When you're done picking your trigger and action, click on the blue continue button.

The first step is to set up your trigger. Log into SugarCRM via Zapier and provide data access. You can also test your trigger first to see if it works.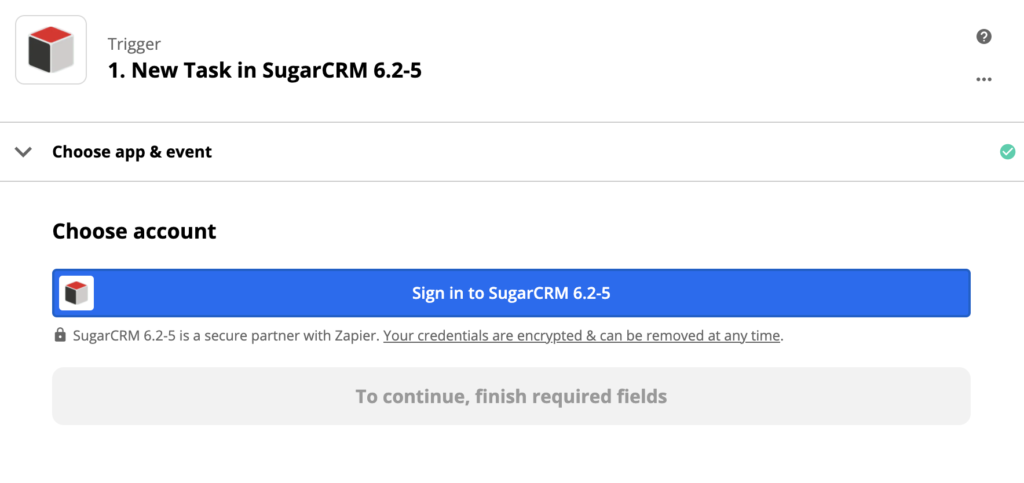 The second step is LiveAgent action configuration. In our case, we need to fill out details such as the recipient's and sender's email addresses, message subject, and other information.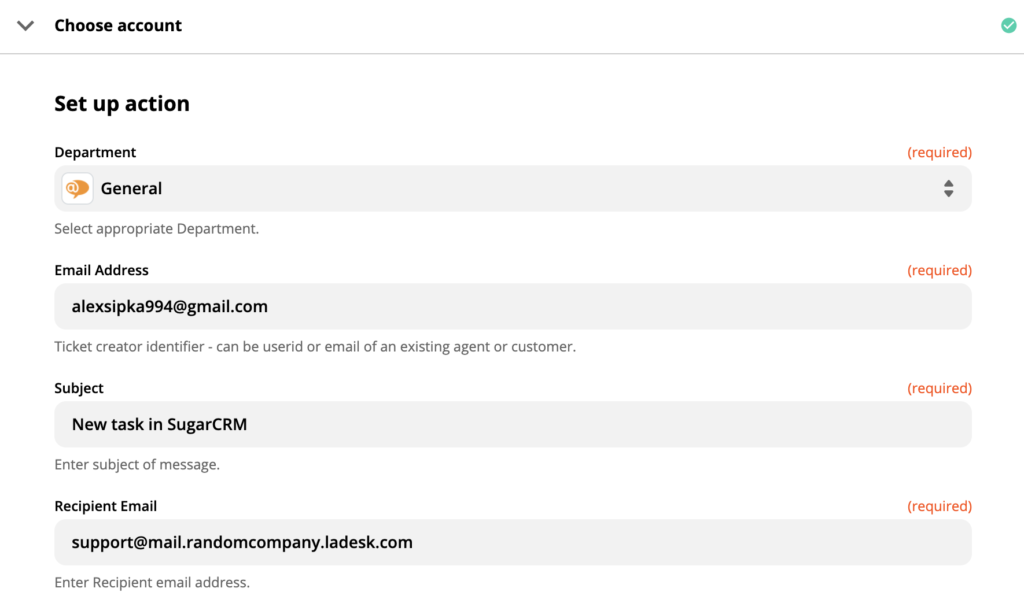 Now do one final test of the integration and you're done. Now every time you create a new task in SugarCRM, your agents will get a message informing them about it.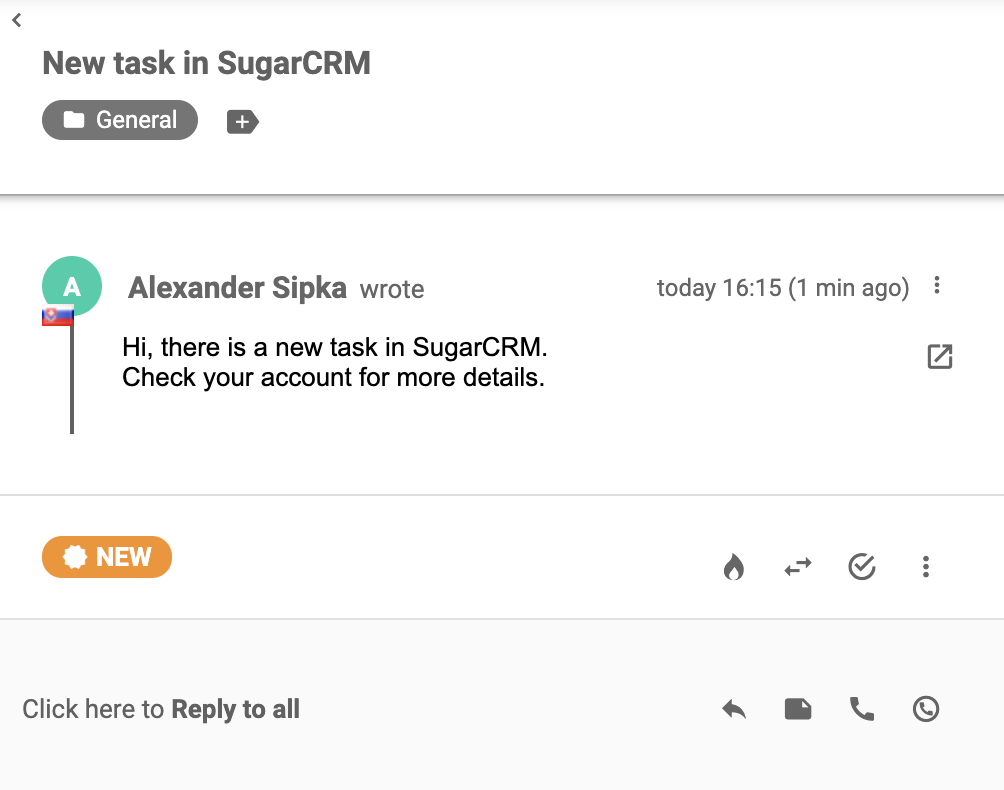 Feel free to create more integrations for various purposes at Zapier
Frequently Asked Questions
What is SugarCRM?

SugarCRM is a customer relationship management that allows your company to automate sales and marketing processes since 2004. 

How can you utilize SugarCRM integration inside LiveAgent?

You get notifications about any changes/updates, have all in one platform, updated customer information from LiveAgent.