Partner
Partner website
What is hMailServer?
hMailServer, an open-source e-mail server for Microsoft Windows, is free to download and use by anyone. The service is used worldwide by Internet service providers, companies, governments, schools, and enthusiasts.
In addition to supporting the most popular e-mail protocols (IMAP, SMTP, and POP3), it can easily be integrated into numerous existing web mail systems. You can use it to scan all incoming and outgoing emails with a virus scanner. The spam filter is based on a scoring system.
How can you use hMailServer?
hMailServer is an ideal email server for companies and various organizations that need to handle incoming e-mails in large volumes. It offers spam and virus protection, so it's useful especially if you need to keep your communication extra safe. The main benefit is its easy integration option with various popular webmail systems and your LiveAgent help desk system. 
LiveAgent help desk system includes a state-of-the-art ticketing system that can handle all of your email messages and much more – call center, live chat, customer portal, and even social media. The system neatly organizes every incoming call or message and helps you distribute tasks, complete them and solve customer issues quickly and reliably. 
What makes it even more amazing is the number of features that fully support you in every action. Handle ticket filtering and add tags for better time management, create departments that will be responsible for specific issues, add Facebook, Instagram, Twitter, WhatsApp or Viber to reach more customers, and take care of quick replies with canned messages. 
Want to learn more about the LiveAgent ticketing system? Check out our features page where you can see all of the features and how can they be utilized. Make sure to have a look at the LiveAgent Ticketing video below and see it in action. 
LiveAgent: Ticketing Software Demo | Live Agent03:21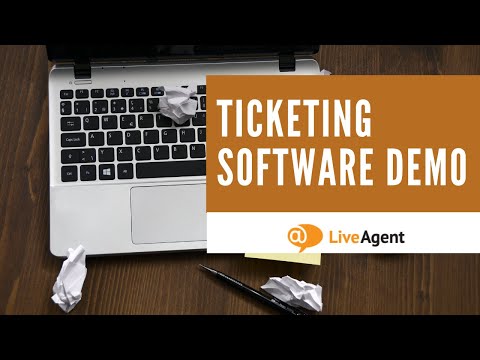 Live Agent
What are the benefits of using hMailServer?
Simple configuration
Basic configuration tasks
Directory synchronization
Application window
Enhance your email customer support
LiveAgent ticketing system can help you improve your communnication in every aspect
How to integrate hMailServer with LiveAgent?
hMailServer can be easily integrated with LiveAgent. You don't need to use any third-party services to do so, and everything is accessible via LiveAgent Configuration. Follow the guide below to learn how to complete the process in just a few minutes.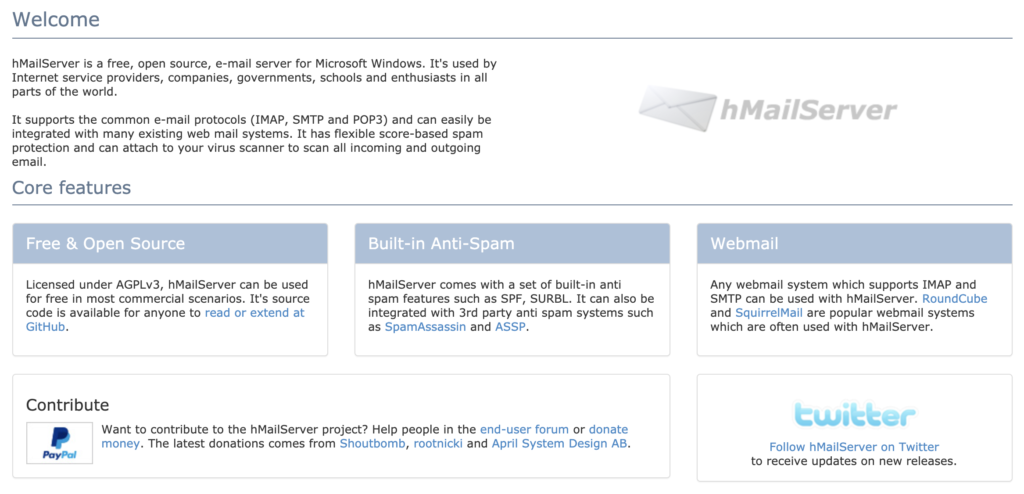 Need to set up hMailServer first? Head over to the hMailServer website and download it. The installation is simple and there's also a guide available at the homepage. Make sure to have a look at it if you need to. Once you setup HMailServer, continue with the next steps.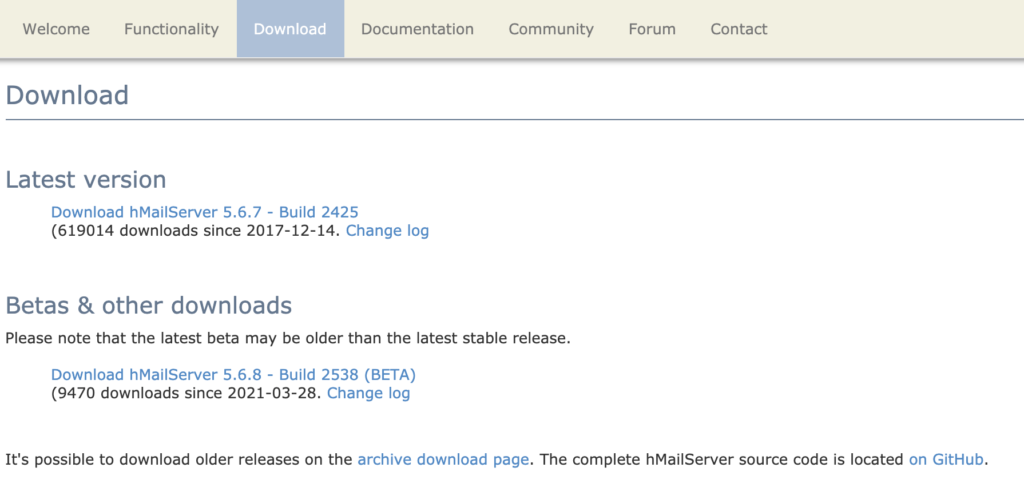 Everything set up? Head over to your LiveAgent account (start your free trial if you don't have one) and go to Configuration > Email > Mail Accounts. Click on the orange Create button and then select Other. Choose IMAP/POP3 from the two choices in the next window.

All that's left to do is connect your hMailServer mailbox to LiveAgent ticketing system. You need to provide your hMailServer details in this section. Provide your username and password, as well as your email address and other data. Select fetch type and provide server and port details.

Have a look at the other options, such as the department that will be responsible for customer tickets coming to this email address. When you set up everything to your liking, click on Save and you're finished.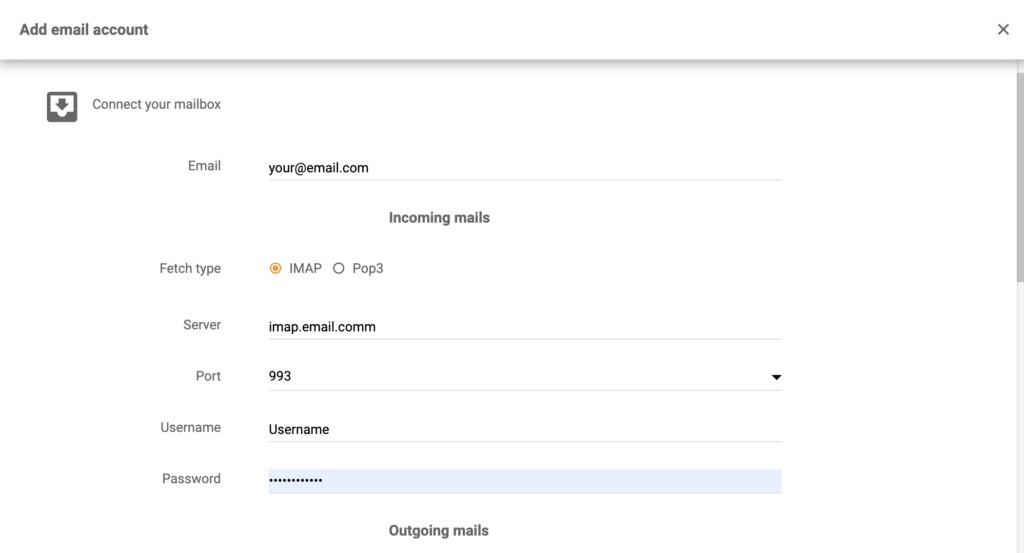 Check your ticketing system and let the emails get fetched from your hMailServer email address. Now you can start providing fast and reliable customer support for anyone who decides to contact you. Make sure to have a look at our Academy page to learn more about customer support, create more integrations or watch the short LiveAgent tour video to see what else it can do. 
LiveAgent Product Tour | Live Agent02:25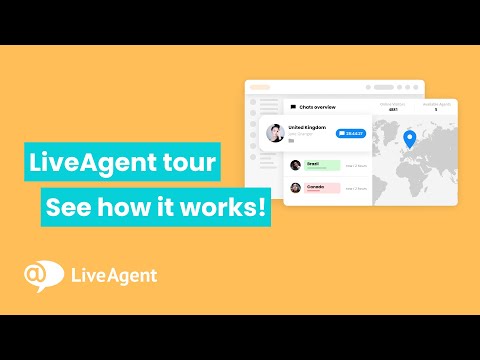 Live Agent
Enhance your email management
Streamline your communication processes, manage email queues, and ensure prompt responses to customer inquiries with LiveAgent's hMailServer.
Frequently Asked Questions
What is hMailServer?

hMailServer is an open-source email server for Microsoft Windows operating system. It's popular amongst internet service providers, companies, schools, and other institutions. It's free for everyone.

How can you use hMailServer?

Email servers like hMailServer are ideal for companies and other organizations handling large volumes of emails. With this server, you can protect your communication against spam and viruses. LiveAgent can easily integrate with a wide variety of webmail systems, along with LiveAgent customer service software. 

What are benefits of hMailServer integration?

The benefits are: simple configuratio, basic configuration tasks, directory synchronization, application window.

How to integrate hMailServer with LiveAgent?

Open LiveAgent and go to Configuration > Email > Mail Accounts. Click on Create > Other > IMAP/POP3. Provide your hMailServer details and Save.