Partner
Partner website
Partner Privacy Policy
What is Mail.ru?
Mail.ru is a Russian internet company and email service. It became one of the major email providers in Russia, and the Russian-speaking segment of the internet. Mail.ru also owns a large number of popular websites focused on this segment. 
How can you use Mail.ru?
Being a popular email service in Russia, you can use Mail.ru to set up a customer support email address where you can receive customer inquiries. However, this way of solving issues might be effective when working with a low volume of emails received. To avoid clutter and confusion, you can connect your Mail.ru email with the LiveAgent ticketing system and keep customer tickets organized.
LiveAgent's ticketing system fully supports multiple email inboxes from various providers, including Mail.ru, Gmail, Outlook, Yahoo, and countless others. Furthermore, it's fully supported by a variety of features that make sure your email communication will stay organized and directed to the right people.
Take a look at features such as departments or automated ticket distribution that ensures each ticket will be delivered to an available support agent. You can also use tags to make various topic groups, or set your own business hour to let customers know when you're available to reply. 
What's best about LiveAgent's ticketing system is its multi-channel capabilities. Besides Mail.ru and other email providers, it also handles live chat, call center, customer portal, and social media – Facebook, Instagram, Twitter, and even WhatsApp and Viber. Each of these communication channels has its own unique set of features. Have a look at the full list to see them all. 
LiveAgent: Ticketing Software Demo | Live Agent03:21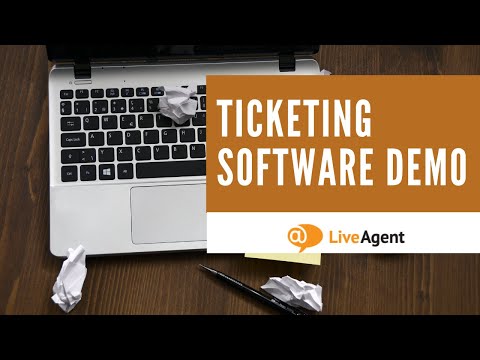 Live Agent
What are the benefits of using Mail.ru integration?
Popular Russian based email provider in your help desk
Faster customer communication
Better email management and order clarity
Multi-channel ticketing system
Searching for a way to improve your email communication?
Handle customer requests faster and get your comunication organized with LiveAgent ticketing system
How can you integrate Mail.ru with LiveAgent?
The integration process with Mail.ru and LiveAgent is simple and it can be finished in just a few minutes. All you have to do is add your Mail.ru email account into the LiveAgent ticketing system. Follow the guide below to learn how to do it.
If you don't have an account yet, go to Mail.ru and create your new email account by clicking on Create mail at the top of the left panel on Mail.ru homepage. Provide your information and create your account. If you already have an account you can skip this step.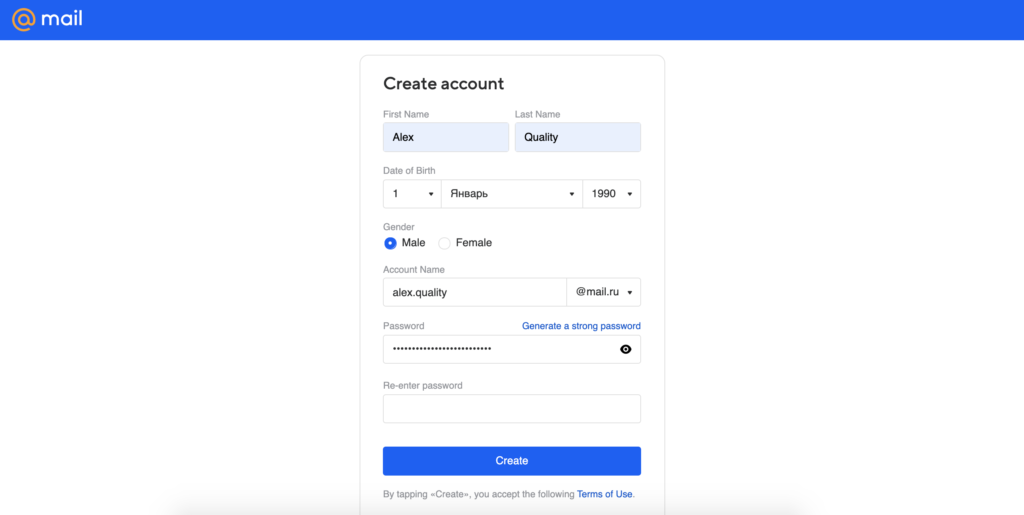 Once you have your account ready, open LiveAgent and go to Configuration > Email > Mail accounts. Now click on the orange Create button at the top and select Mail.ru from the list of email address providers.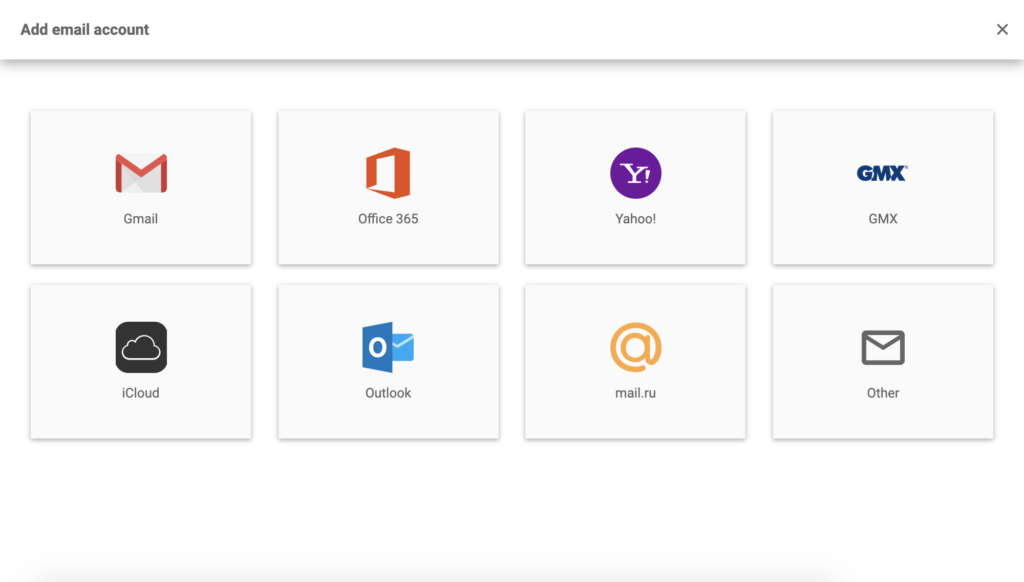 Next provide your details, such as login name, password and select the department where the emails will route to. When you're done, click on Save and your Mail.ru email address will be added to LiveAgent.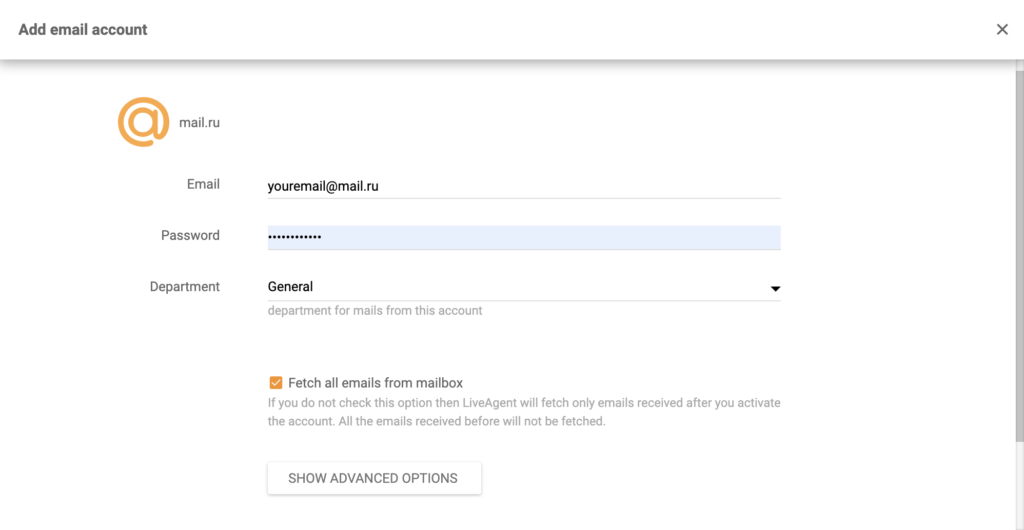 Your Mail.ru integration is complete and now all customer emails from your Mail.ru will redirect to your LiveAgent ticketing system. 
Curious to find out more about LiveAgent's ticketing system? Have a look at our ticketing system features or have a look at use cases to find out how you can use LiveAgent to improve your customer support.
LiveAgent Product Tour | Live Agent02:25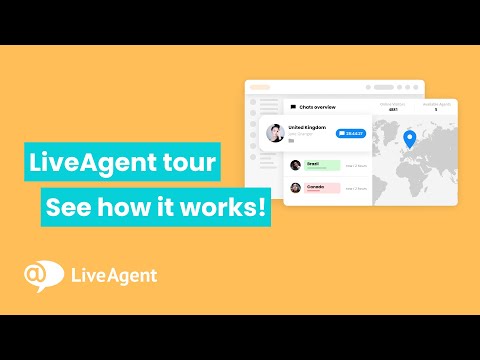 Live Agent
Enhance your email support capabilities and provide a seamless experience for your customers
Streamline your email workflow, improve response times, and deliver exceptional customer service with the LiveAgent and Mail.ru integration.
Frequently asked questions
What is Mail.ru?

Mail.ru is one of the largest email providers in Russia and Russian speaking segment of the internet. They also run multiple popular websites. 

Can I integrate Mail.ru with LiveAgent?

Your Mail.ru email inbox can be integrated into LiveAgent for free and without complicated tasks. Follow the guide in this article to learn how to do it. 

What are the benefits of Mail.ru integration with LiveAgent?

Improved and organized email communication, prioritizing, filtering, spam filters and multi-channel capabilities are just few of many benefits.