Email forwarding is a simple way to connect email accounts from different providers with your help desk system. You don't have to let your customer support email accounts go to waste when you switch to email ticketing. Forwarding your emails is an instant way of transferring email communication when compared to IMAP. Just add all email addresses you need and continue receiving emails in LiveAgent. The universal inbox will fetch email communication and convert them into tickets.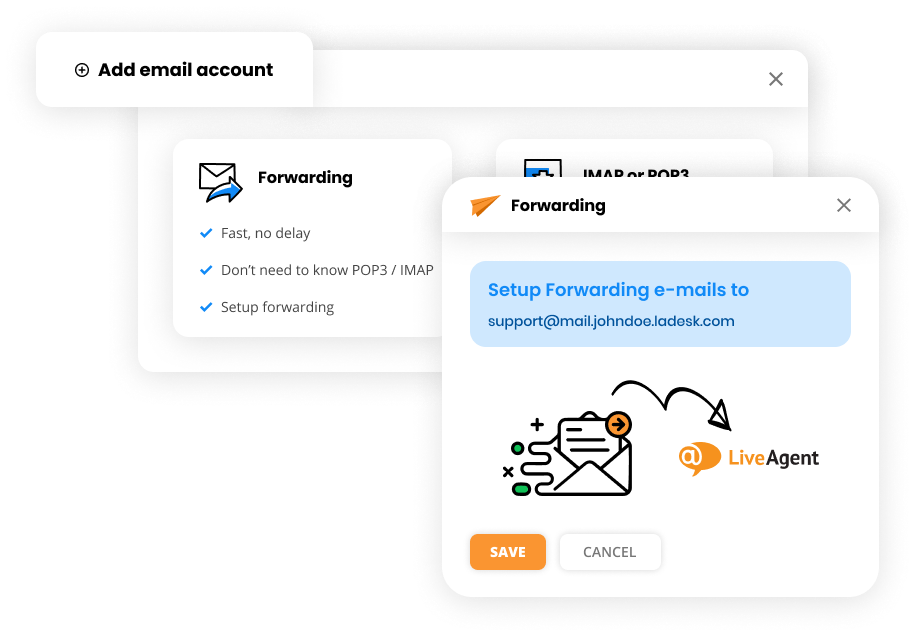 How does email forwarding work?
When you create a LiveAgent account like yourdomainname.ladesk.com, a support email that looks like support@mail.yourdomainname.ladesk.com will be assigned to you. Any email sent to this email address will be automatically converted into a Ticket. 
In simple terms, LiveAgent's email forwarding feature will enable you to start responding to emails immediately (through an email server that has your domain name) instead of making you wait till each email is fetched and downloaded from your email inbox. This is all possible thanks to DNS settings, TXT SPF entries, or by using your own SMTP server.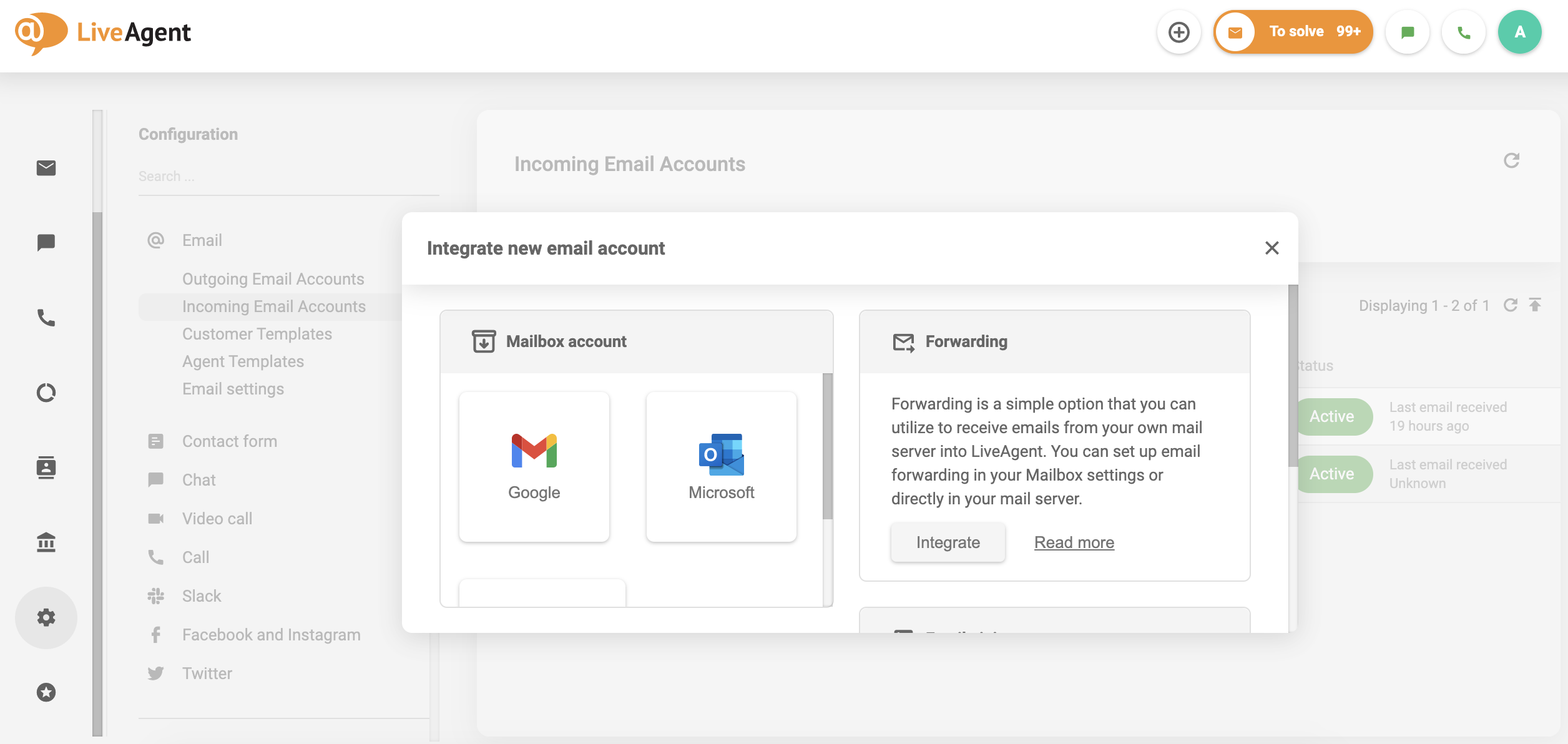 Quick forwarding setup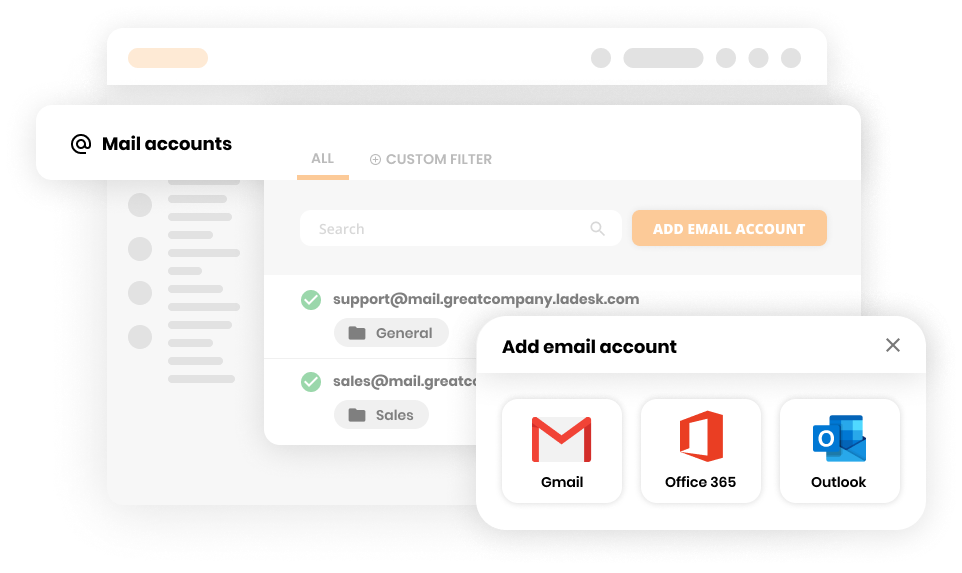 Have a look at how you can set up email forwarding in LiveAgent's service ticket software in a few simple steps. All you need is a LiveAgent account and your email address.
Log in to LiveAgent, go to Configuration, and open Email. Select Incoming email account from the options in the panel.
Click on Add Email Account, choose Forwarding from the selection and click on Integrate. 
Enter the email addresses you want to forward emails from into the LiveAgent ticketing system. You can bulk add multiple email addresses if you need to. Add an email account name to easily distinguish between multiple email accounts. Click on Next to continue. 
Now select the department that will be responsible for all incoming email communication forwarded from this or these email accounts. Select the default sender email address, and click on Finish Integration.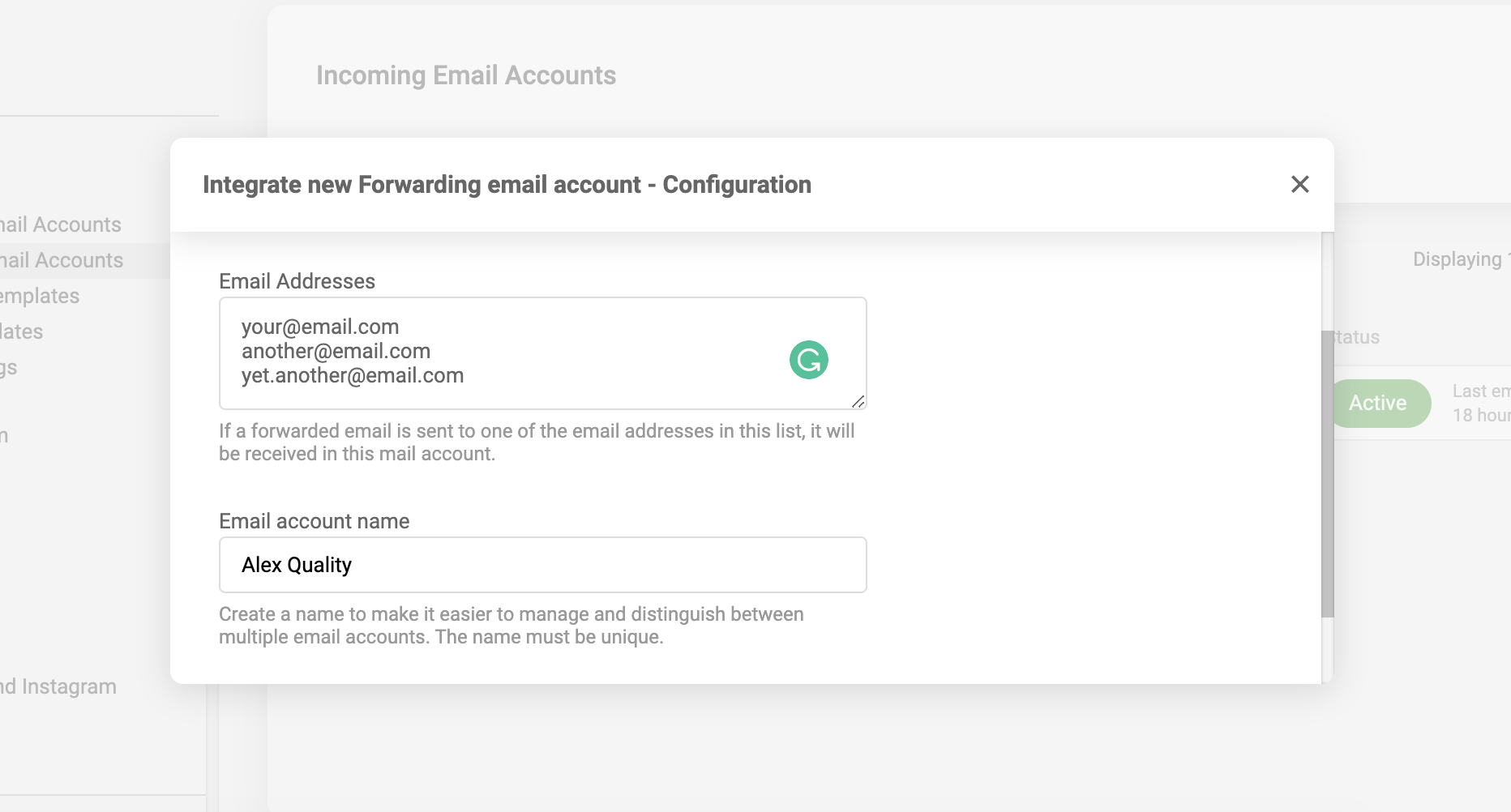 Knowledgebase resources
For more information, troubleshooting, or instructions for setting up SPF DNS, check out our knowledgebase article about email forwarding. 
Forward emails at light speed
Appear more professional with our email forwarding feature. Try it today. No credit card required.