Partner
Partner website
What is Haraka?
Haraka is an efficient and high-performing SMTP server. The open-source SMTP server Haraka is written in Node.js, making it highly performant and flexible thanks to its plugin integration system, which allows Javascript programmers to completely modify the server's behavior. A number of high-traffic websites make use of it.
How can you use Haraka?
If you require a highly scalable node.js email server, Haraka is the go-to solution. The solution is written in asynchronous jS, it's very fast and it can serve thousands of concurrent connections, with speeds at thousands of messages per second. It offers great protection from SPAM. Haraka can be integrated with the LiveAgent help desk to enhance its functionality and provide a better focus on helping customers.
Haraka is a great solution for anybody who requires high-performance email messaging, however, attending to customer support might require a different solution. LiveAgent help desk system can do this for you and help you stay on track and organize your communication efficiently.
The fully-featured LiveAgent ticketing system was built for effective communication and problem-solving. Organizing communication is easier thanks to filters, spam filters, tags, and departments, while answering can be more efficient with predefined answers and canned messages. Agents won't collide thanks to the detection feature, and tickets can be split if they are more elaborate. There is plenty of other features that can help you in numerous ways.
What are the benefits of Haraka?
High performance
Flexible
Virus filtering
Fraud detection AI
Bundle of services implemented
Provide better email support with LiveAgent
Switch to email ticketing and stay on top of your customer support with the right software
How to integrate Haraka with LiveAgent?
As soon as you have installed Haraka, you can easily connect it with your LiveAgent ticket system. A few minutes are all that is required to finish the process.  Please see the guide below for details on how to integrate Haraka with LiveAgent.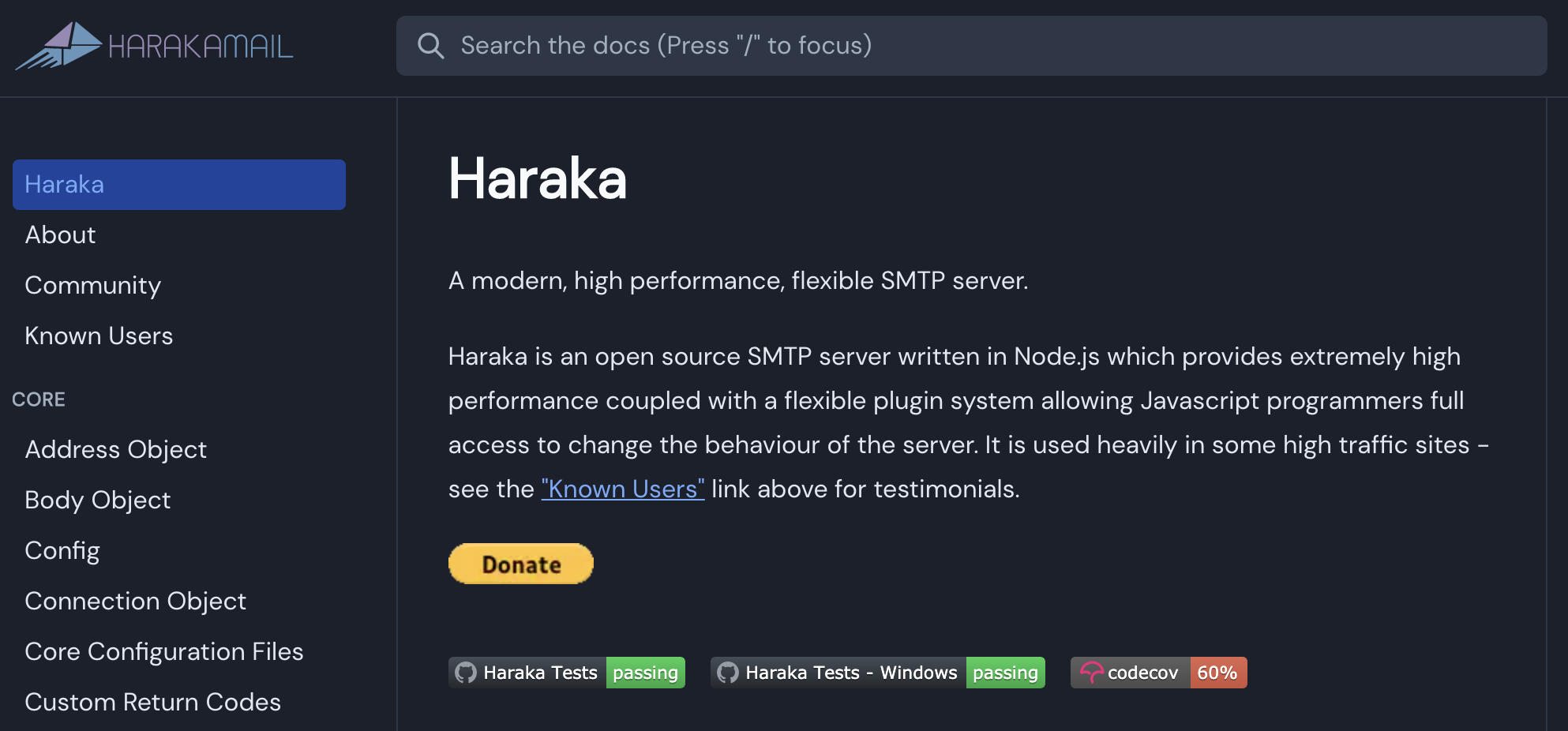 If you need to set up Haraka first, head over to their website and follow the setup instructions available there. The website provides extensive information about the solution. Make sure to have a look at the Tutorials section. When you're done, continue with the integration steps below.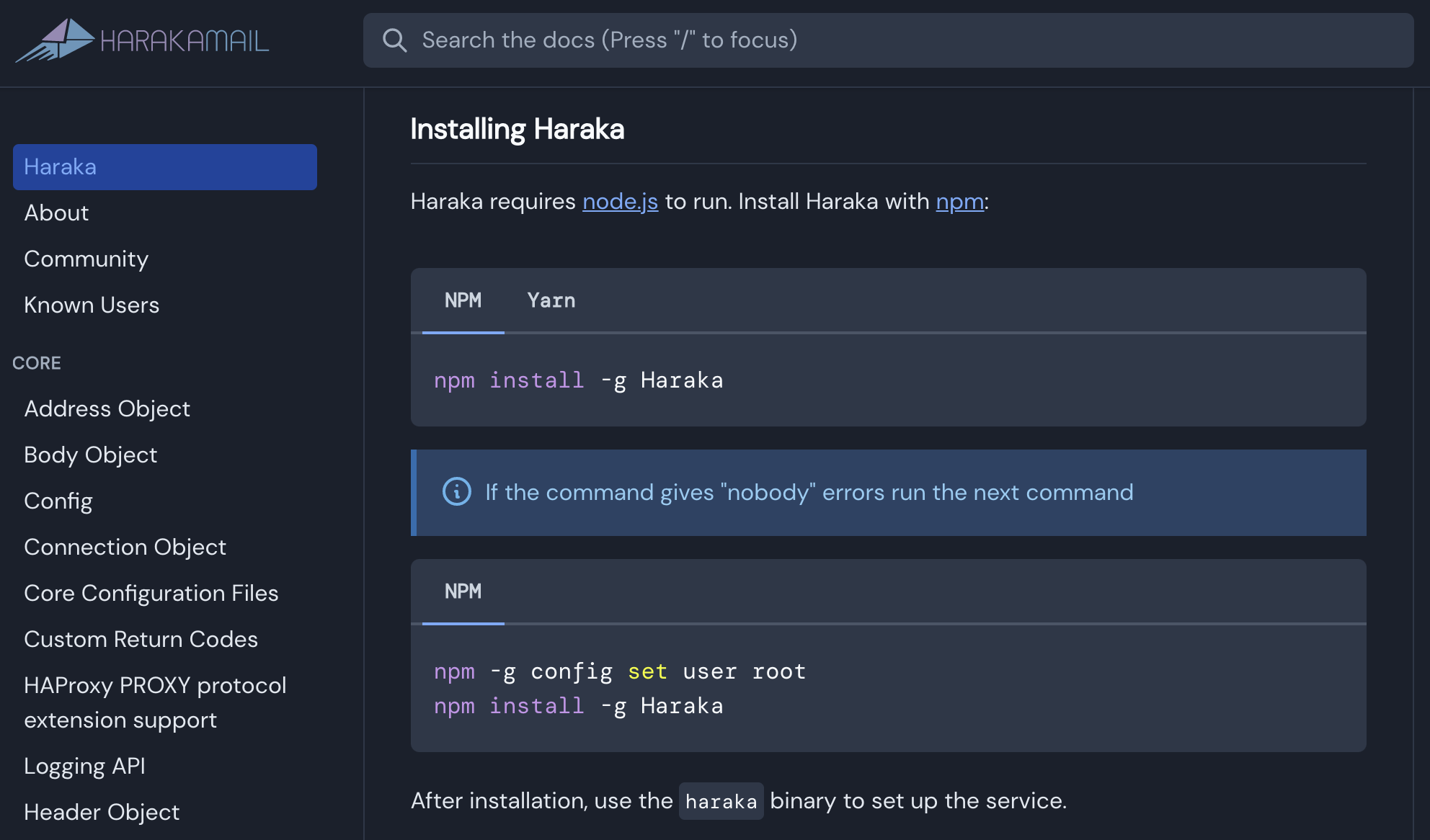 Once Haraka is setup and working, log into LiveAgent (start a free trial if you don't have one) and click on Configuration > Email > Mail Accounts. Click the orange Create button and choose Other. Then select IMAP/POP3 and continue with the next step.

All that's left to do is provide your Haraka details in this section. Enter your username and password, as well as your email address and other information. You need to choose a fetch type and specify a server and port. Please check out other options, such as the department that will be in charge of responding to customer tickets coming to this email address. As soon as you've configured everything to your liking, just click "Save" to complete the process.
From now on, you can provide fast and reliable customer support for anyone contacting you. Make sure to return to this guide whenever you need to connect more email addresses. Looking for more integrations? Have a look at the section and see what else you can integrate with LiveAgent.
LiveAgent Product Tour | Live Agent02:25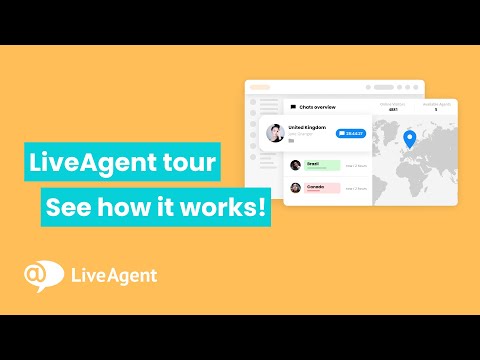 Live Agent
Frequently

asked questions
What is Haraka?
As an SMTP server, Haraka offers high performance and efficiency. Thanks to its Node.js code and its plugin system, Haraka's open-source SMTP server is both highly powerful and highly flexible. Javascript can customize how the server behaves.
How can you use Haraka?
For anyone who wants high-performance email messaging, Haraka is a great option. Customer support, on the other hand, might require another solution. With LiveAgent, you can stay on track and keep your communication organized.
What are the benefits of Haraka integration?
The benefits are: high performance, flexible, virus filtering, fraud detection AI, bundle of services implemented.
How to integrate Haraka with LiveAgent?
Open LiveAgent and go to Configuration > Email > Mail Accounts. Click on Create > Other > IMAP/POP3. Provide your Haraka details and Save.