Partner
Partner website
Universal Telecom is an established Spanish company that specializes in digital telephony solutions. Founded in 2005 with a mission to offer reliable telecommunications services at competitive prices, the brand has come a long way and is now highly respected within the voice-over IP sector.
Their solutions are tailored to fit different customer needs and come with unparalleled commitment, quality, and service offerings. Universal Telecom also takes care of its regulatory aspects as it is registered with the National Commission of Markets and Competition (CNMC) – a body responsible for regulating the operations of telecom companies based in Spain. The company also holds membership in RIPE NCC – which stands for European IP Networks Coordination Center.
The portfolio of services provided by Universal Telecom spans call centers, data storage, and network systems, audio/video streaming, file sharing, and online communication services, enabling businesses to pursue increased efficiency through a digital transformation while prioritizing cost consciousness. With all these advanced technological capabilities offered by the company, customers get an edge over their competitors who rely on traditional methods of communication.
How can you use it?
LiveAgent and Universal Telecom are now partners, which made Universal Telecom integration easier than ever. LiveAgent does not charge any additional fees for connecting Universal Telecom VoIP number with your call center.
If you are interested in connecting Universal Telecom with the LiveAgent call center, simply login to your LiveAgent account and follow the instructions.
1. Log in to your LiveAgent account
2. Navigate to Numbers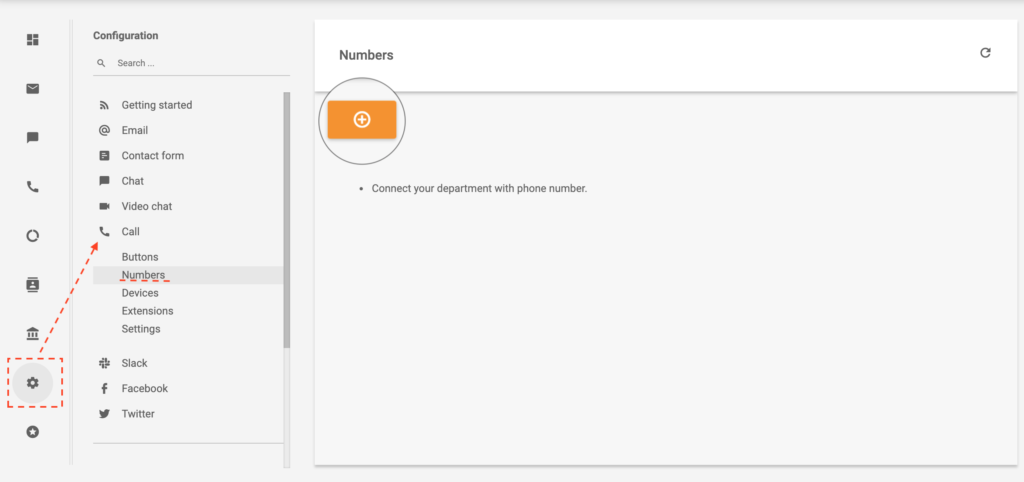 3. Search for Universal Telecom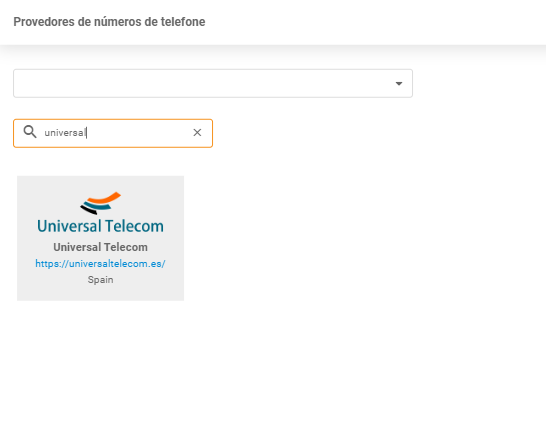 4. Click on add
5. Insert required credentials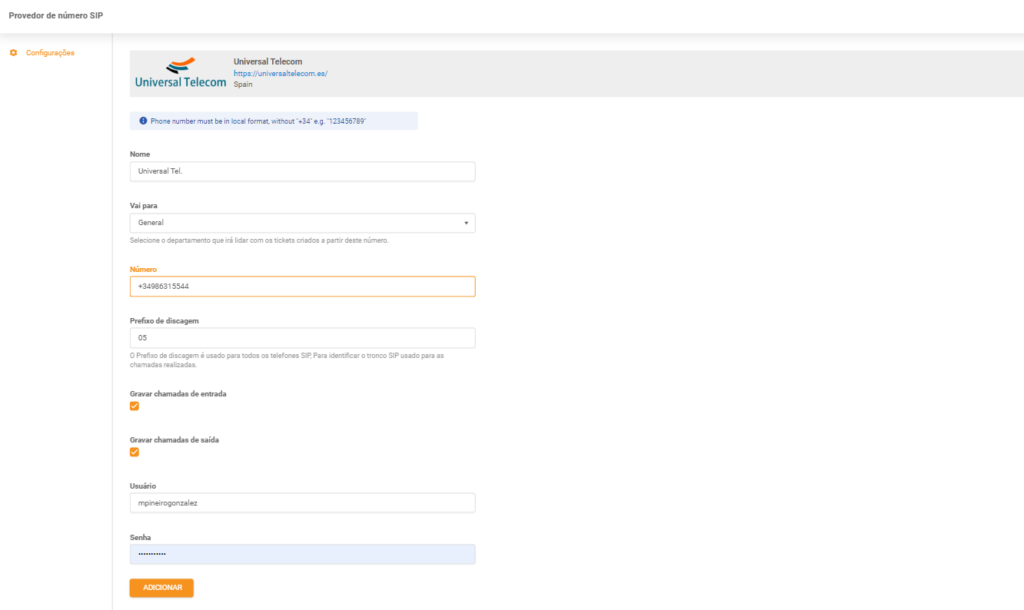 Cost of integrating Universal Telecom:
A LiveAgent subscription comes with free integration, but Universal Telecom has its services at a cost since they're an independent company.
Benefits of Universal Telecom:
Enjoy top-quality service at affordable prices.
Receive professional support from their team of experts.
Benefit from a quick and hassle-free setup process.
Avoid the hassle of physical phone system equipment thanks to their cloud-based solution.
Count on our service's reliability, which is maintained in the cloud.
Expand and grow your business with our scalable solution.
Would you like to learn more about how call center software works? Check out the video down below.
Call Center Software Demo | LiveAgent | Live Agent04:40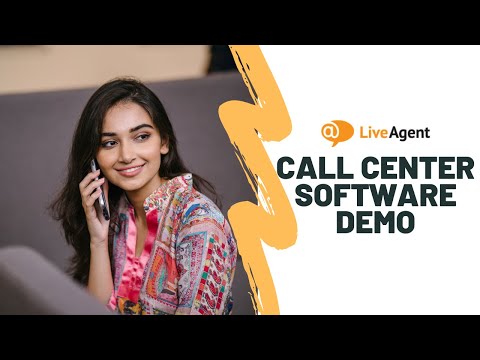 Live Agent
Don't have LiveAgent yet?
No problem! LiveAgent offers a 30-day free trial where you can test the free Universal Telecom integration!
Frequently Asked Questions
What is Universal Telecom?

Universal Telecom is a telecommunications company based in Spain that provides a range of services including internet, mobile, and landline phone services. They offer both residential and business solutions and have a focus on providing high-quality, reliable service to their customers. Universal Telecom also offers a variety of packages and plans to suit different needs and budgets.

How much does it cost to integrate Universal Telecom with LiveAgent?

As a partner of Universal Telecom, LiveAgent offers free integration with their services. Please note that while the integration is free, Universal Telecom does charge for its services.

How can you implement a Universal Telecom VoIP number inside LiveAgent?

To start using your VoIP number, go to Configurations > Call > Numbers > Universal Telecom and simply add the number. It's that easy!