Partner
Partner website
Partner Privacy Policy
To activate your GoDaddy integration, please follow the steps below.
Log in to your GoDaddy account
Select the site you want to add the live chat button to, and click manage
Click edit site in the website builder
In the pages section, select the page you want to add your button to
Click add section
Select HTML and click add
Paste your LiveAgent button code in the custom code field and click publish
Where is my LiveAgent chat button code?
Login to LiveAgent
Click chats
Click chat buttons
Click edit on an existing chat button
Click integration and copy and paste the code.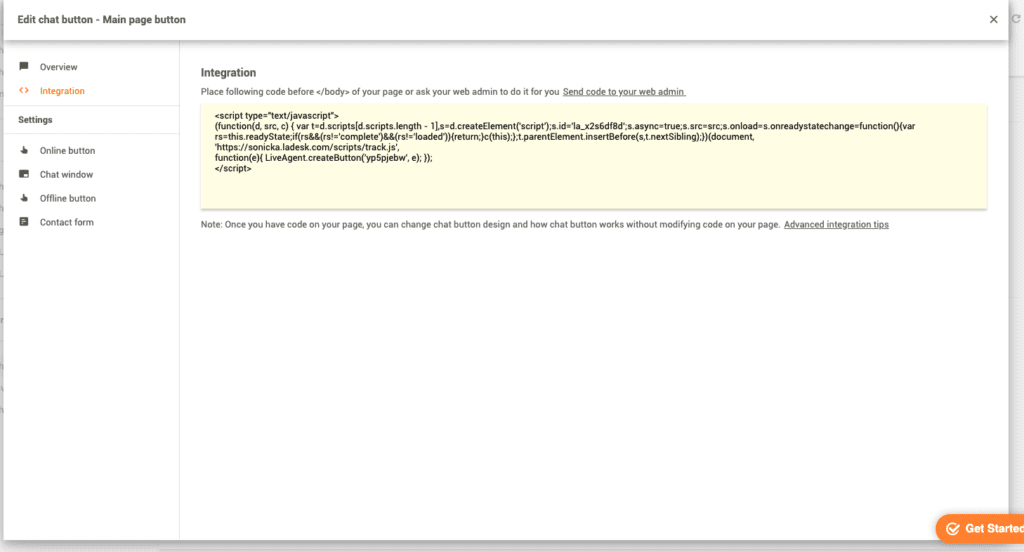 What is GoDaddy?
GoDaddy is both a domain registrar and a website hosting company that has all the tools to help you build your website. This means you can register your domain name, build a website for it, and get it on the web – all in one place.
How can you use it?
LiveAgent's integration with GoDaddy enables you to place a live chat button on your GoDaddy website.
Frequently Asked Questions
What are the benefits of using GoDaddy?

The benefits are: affordable, beginner-friendly, good performance.

How can you integrate a live chat button to your GoDaddy website?

Log into your LiveAgent account > Create a live chat button and Copy the HTML code > Paste your HTML code into your GoDaddy website > Use right away.