Partner
Partner website
Partner Privacy Policy
What is ShipStation?
ShipStation is a multi-channel product shipping software for online retailers. It includes features and tools such as batch shipping, discounted shipping rates, customer management, and custom branding. Manage the shipping of your online stores with ease. 
How can you use it?
Use ShipStation integration to follow news and updates about your customers, shipped items, and orders. You can also use it to create orders, create conversations, and manage customers. You can create integrations of your choice and connect various parts of the two apps. It's a matter of minutes. 
Benefits
Helps you manage your orders and shipments
Keeps track of new customers
Customer and shipment management
No more app switching
Increased workflow
How to integrate ShipStation with LiveAgent via Zapier
Zapier allows you to create integrations between two apps and connect them. The process takes just a few minutes. All you need to do is to pick an application and connect LiveAgent with it. You're going to need a Zapier account. If you don't have one, you can create it at this link with your email address. When you're logged in, go to the LiveAgent + ShipStation integrations page. 

When on the page, scroll down until you see the Connect LiveAgent + ShipStation in minutes section. This is where you can pick your trigger and an action. A trigger in one application activates the action in the second one. 
As an example for this guide, we're going to show you a ShipStation trigger Item New Order and LiveAgent action Create Conversation. You can pick different integration settings. When you're done selecting, proceed by clicking the blue button. 

In this section, you have to configure the trigger. Start by signing into your ShipStation account. You will have to provide access to some of your data.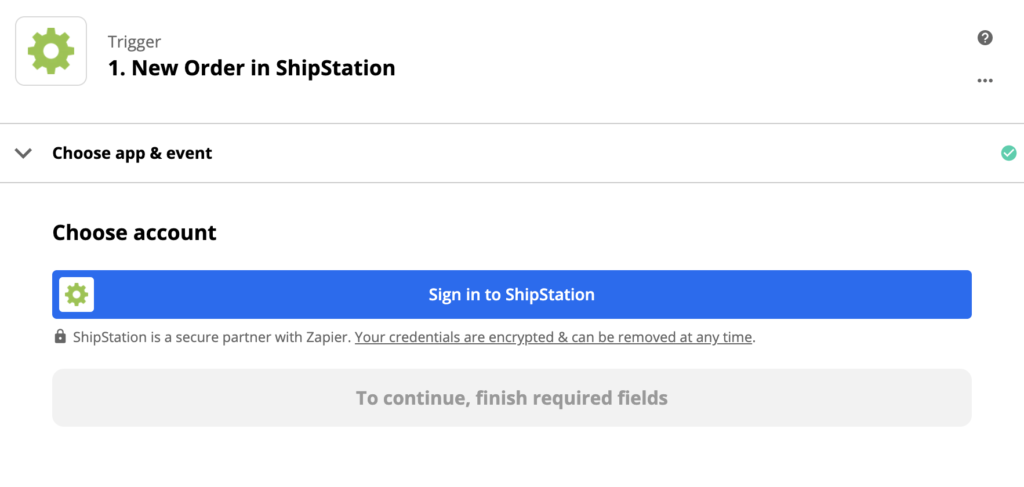 You will also need to provide your API key. You can find it in your ShipStation account. Go to Settings> Account > API Settings. Generate a new API key and copy both the key and the key secret into the Zapier window.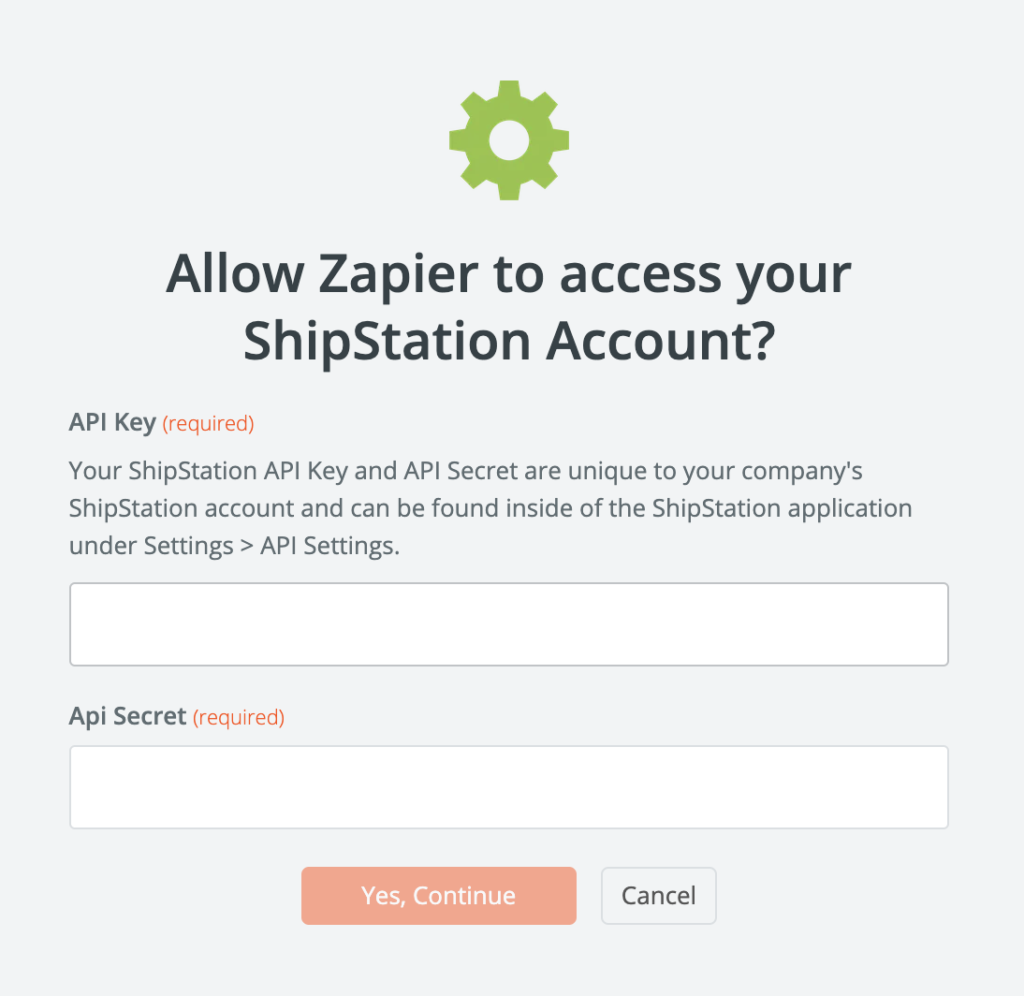 We recommend you to test the trigger to see if it works. When you're done, continue with the process.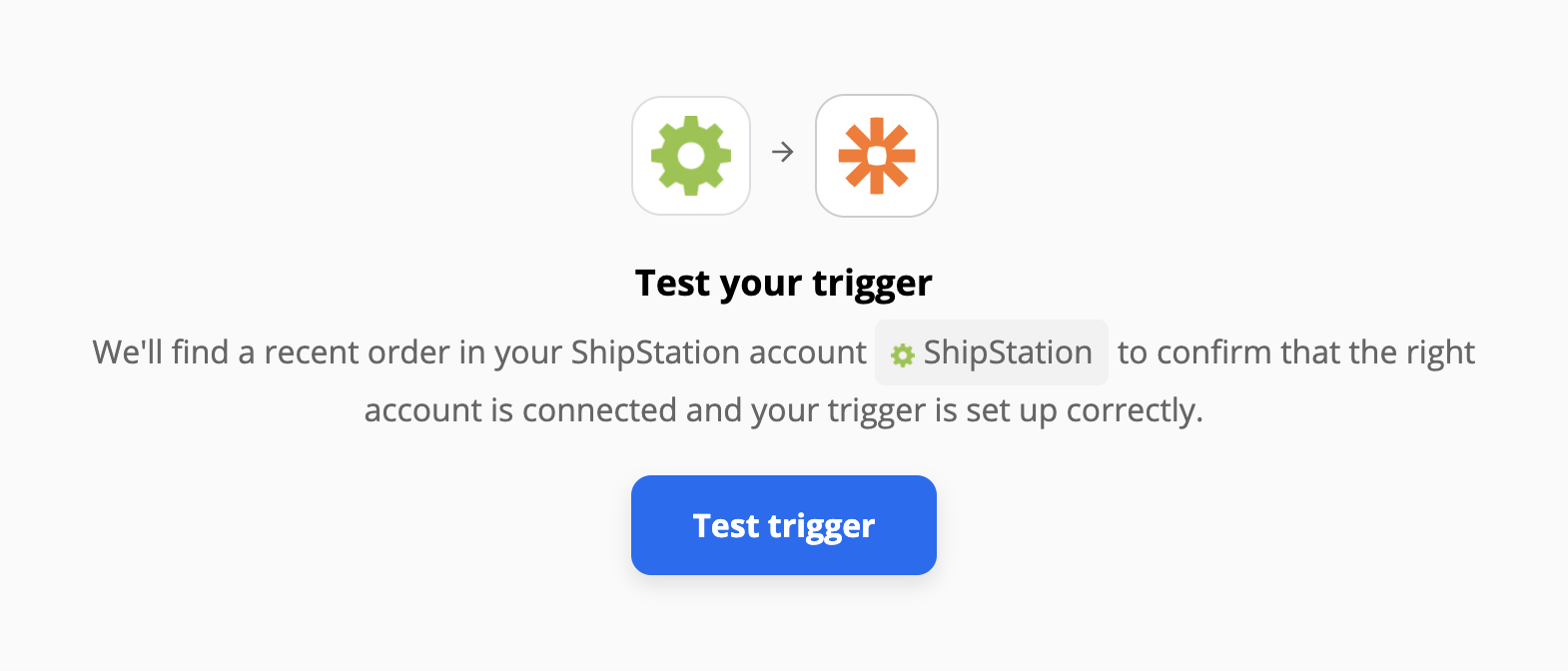 Now it's time to set up the LiveAgent action. You will need to log into your LiveAgent account and provide access to handling your data. Then you need to set up the action details. In our case, we have to specify the message that will be sent after ShipStation receives a new order.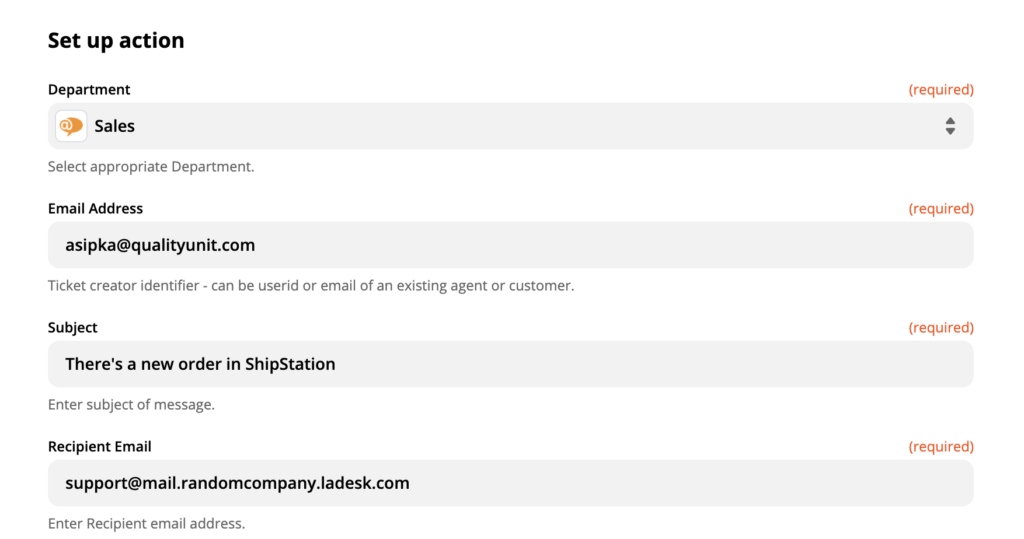 That's it. The last step is to test the trigger and see if it works. 

Now you can try it out. Go to your ShipStation account and create a new order in the orders section.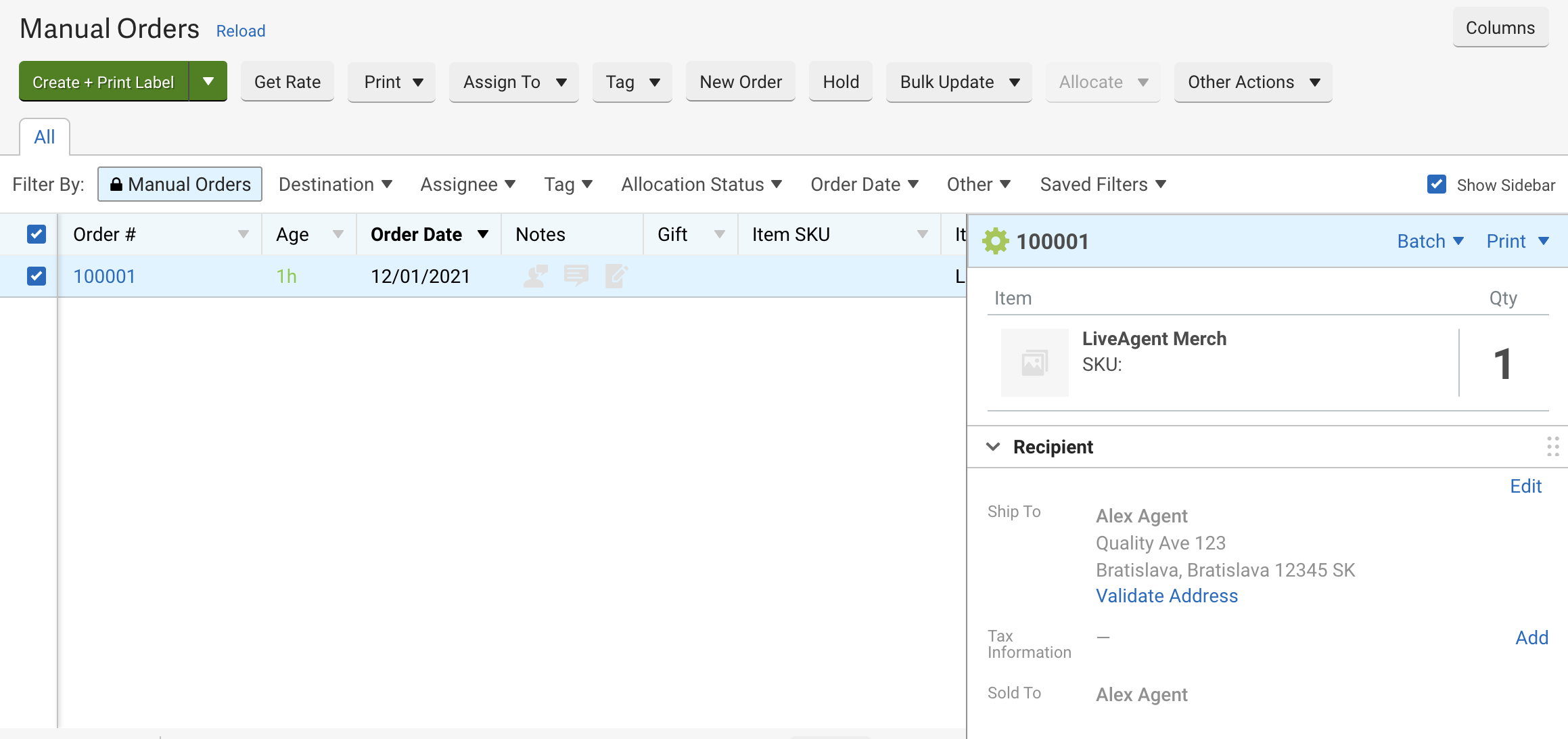 Check your LiveAgent ticketing system inbox. You can see a message from ShipStation informing you about a new order made.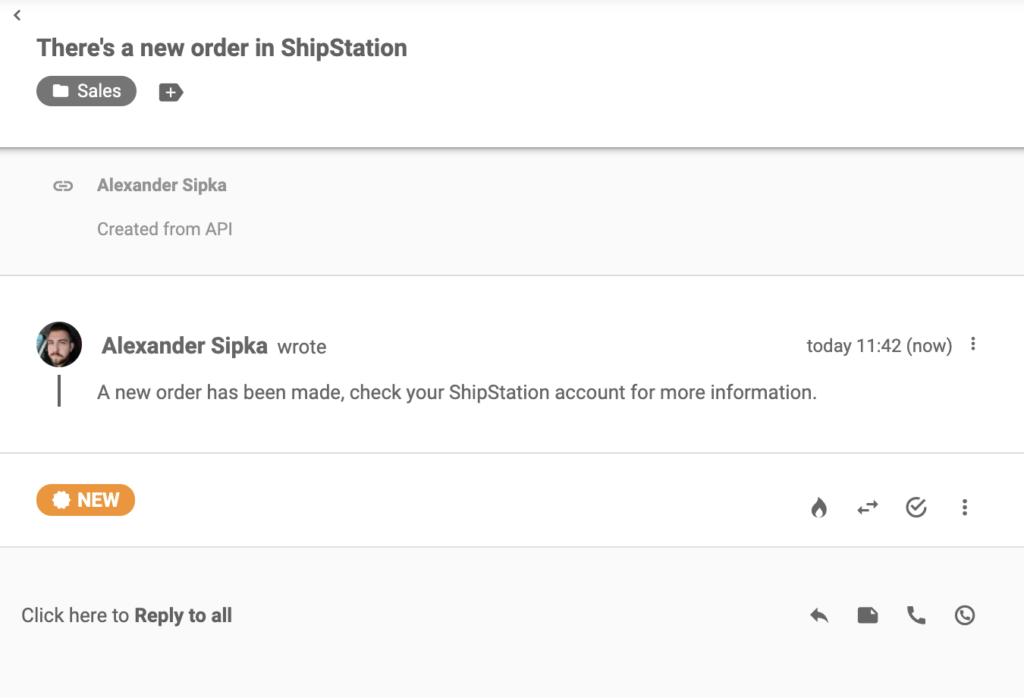 Feel free to create more integrations for other purposes and make your online stores more efficient. 
Frequently Asked Questions
What is ShipStation?

ShipStation is a shipment solution for online stores. It helps you create shipping labels, communicates tracking information to your customers, provides automation, wireless printing, and a lot more.

What are the benefits of using ShipStation with LiveAgent?

The benefits include: order and shipment management from LiveAgent, saves time for your customer service and improved productivity.